Pinalim Tea Review

- 6 Things You Need to Know
Pinalim Tea is a pineapple-based herbal tea that is intended to assist with weight loss. According to Pinalim, the premise is that "pineapple has been used to help with water retention and help reduce unnecessary cravings." While this may be true to an extent, pineapple is not widely used in weight loss products, nor is it generally considered a catalyst for weight loss.
Pinalim even notes on the packaging that the product needs to be used to "shed pounds when combined with a healthy diet and exercise." We wanted to know more about the product, so our research team investigated Pinalim's potential as a weight-loss aid. Read on to learn what they found. 
Overview
What is Pinalim?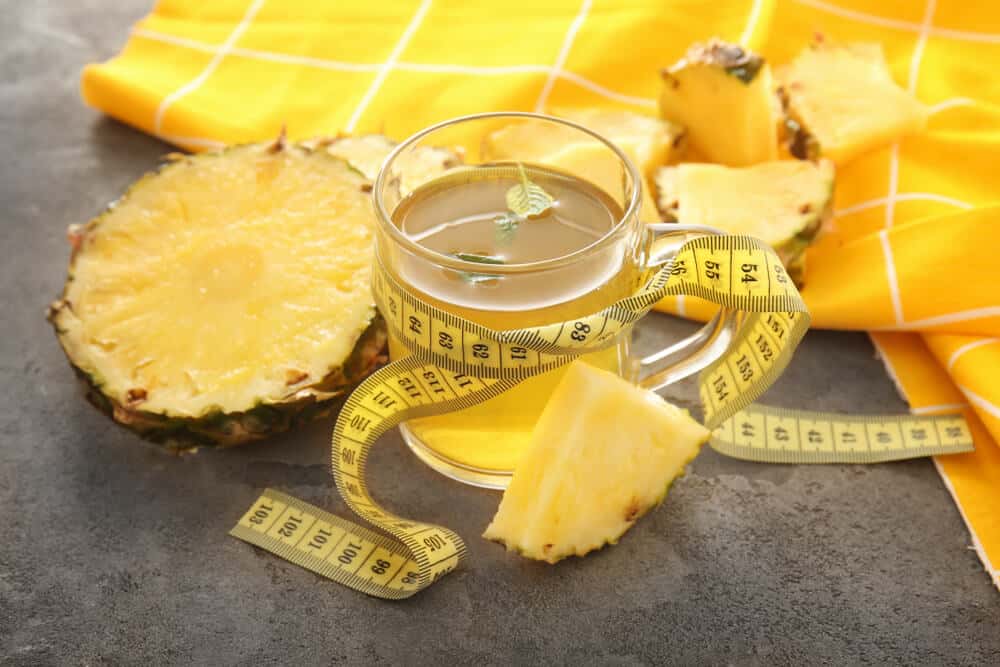 Pinalim Tea ingredients are pineapple, flaxseed, green tea leaf, red tea leaf, white tea leaf, and senna leaf. Each serving has ten calories. When we look at the research – what does it say these ingredients will do?
Obesity Reviews – There is evidence that whole flaxseed does promote weight loss, but we're certain you're not getting the whole seed in this tea, so the benefits don't come with it.
Molecules – Research on various types of tea in the last five years shows a weight-loss benefit here, as well.
Natural Product Research – Senna has been used in folk medicine for centuries to battle constipation, but there's no evidence the stimulant laxative aids in weight loss.
The herbal blend promotes weight-loss by increasing bowel movements and improving digestive health. To use this product, you add one tea bag to hot water, steep for five minutes, and then drink. It can be consumed daily for maximum results.
There's no mention of when Pinalim Tea was first released, but the parent company Nutrivida + Life Group has been in business for nearly a decade. You have the opportunity to purchase the product through trusted retailers. We like that it contains a few natural ingredients and located some positive customer comments, but continue reading.
Products Similar to Pinalim Tea
Side Effects
Pinalim Tea Side Effects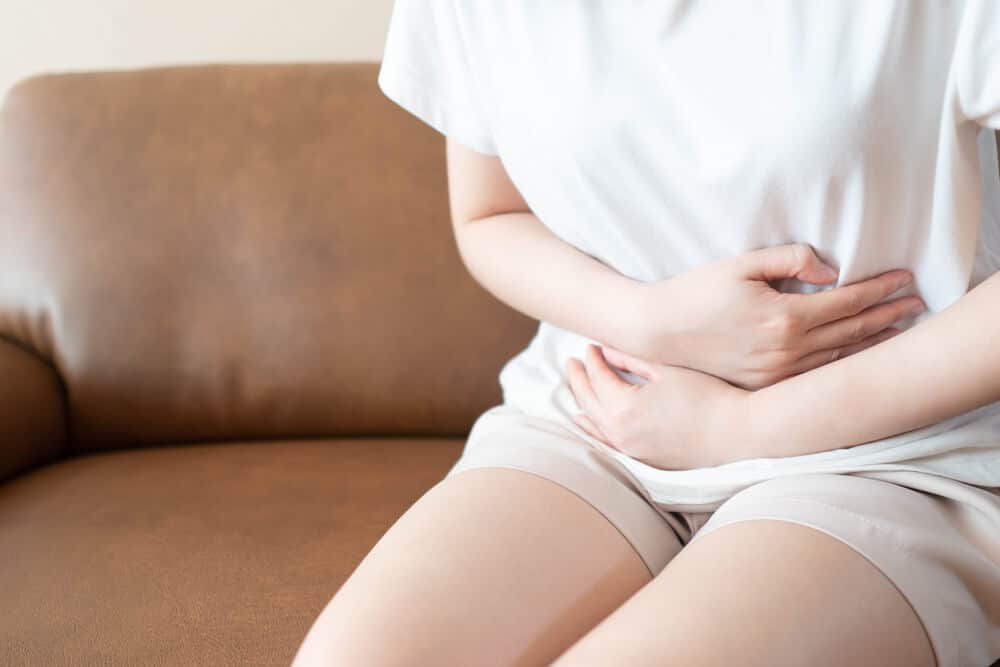 Our first concern is with Pinalim Tea side effects. The trouble is that the formula's main ingredient is a laxative, and laxatives are known to cause things like stomach cramps, loose stools, and water loss. It's that water loss that looks like weight loss on the scale.
According to one user, "Do not buy this tea unless you are okay with waking up every morning to horrible abdominal pain and your bowels exploding with diarrhea."
"The stomach pains are unbearable. I almost cried," said another customer.
Scroll below for one of the best products we've seen over the last year.
Results
Pinalim Tea Results
Judging from the customer feedback posted on the web, many users do not experience the weight-loss results they're after from Pinalim Tea. One user stated, "I actually gained 2 lbs. and got more constipated."
Another person commented, "Pinalim doesn't work. It's not true what it says because I've been using it for a month and haven't lost any weight.
According to the extensive research we've done, if there is a particular facet of a weight-loss tea or diet program that is especially bothersome or concerning (adverse effects, lack of results, unpleasant taste), the probability of lasting success is low. In other words, if Pinalim Tea fails to live up to the dieter's expectations, that could be a problem.
Ingredients
Research Supporting Pinalim Tea Ingredients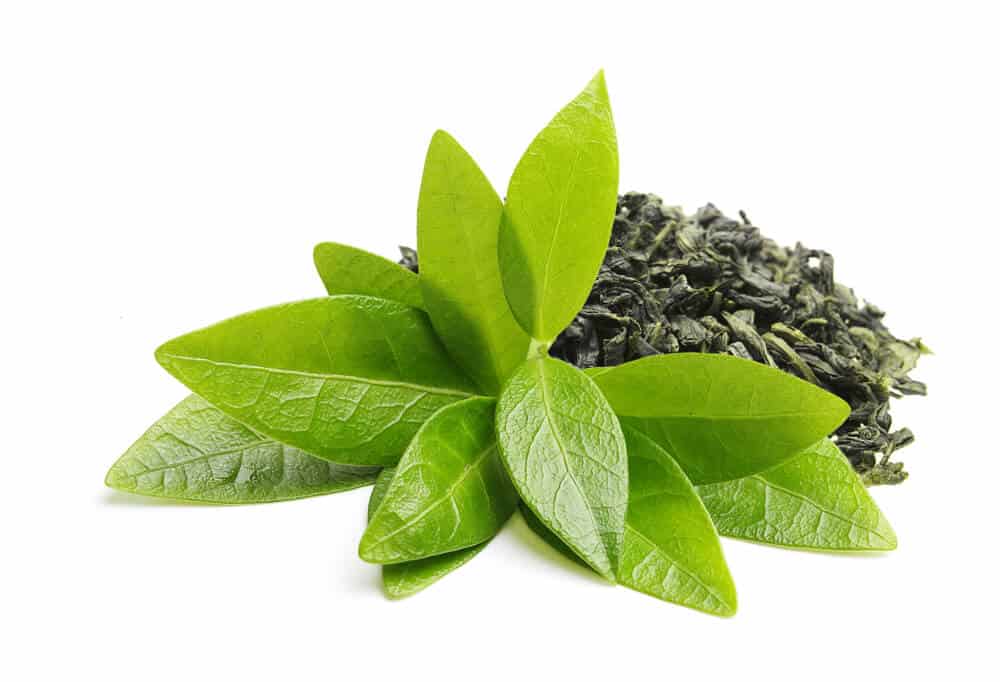 For us at DietSpotlight, we like to see solid science that supports the weight-loss product we're investigating. However, we could not pinpoint any published clinical research that backs up Pinalim Tea and its claims. With that said, there's often no research on brands, so we have to dig deep into ingredient lists. We already took a brief look at the Pinalim Tea ingredients, but let's look a little closer at tea.
We found a huge review of research by the Cochrane Database that showed green tea improves weight-loss results. However, the study also shared that "this evidence does not apply to cups of green tea, typically prepared by steeping a tea bag in hot water." This is because the trials used specially prepared green tea focused on catechins and caffeine.
One of the active ingredients in teas is EGCG, which helps promote metabolism independently of caffeine's effects in green tea. Research published in Regulatory Toxicology and Pharmacology shows intake of up to 700mg of EGCG per day, in beverage form, is safe. But, how much does Pinalim provide?
What Users Are Saying
What Users Are Saying
"This tea does the job and your not running to the bathroom. Literally works within 3-6 hours and flattens your stomach. The price is awesome and compared to the other $40 teas, it works much better."
"This tea is horrible, I was in relaxing. All of a sudden my chest felt tight and heart starting racing. I felt like was hallucinating and stated getting chills. I felt bloated and nauseous. I had to call family and let them know in case I had to go to the emergency. This tea should really be ban. If you think about taking this. Please… don't .. very scary feeling."
"Great for Detoxing And Irregularity. Half cup works. The More you steep mire powerful the results."
Bottom Line
The Bottom Line on Pinalim Tea
So, should you run out and buy Pinalim Tea? First of all, we like that it contains natural ingredients and we did see some positive comments about it online. But we have some concerns about this diet tea because any real clinical research does not support it. Also, we are leery of the adverse effects some users experienced and the lack of real weight-loss results that some customers have complained about.
If you'd like to shed that extra fat, we suggest making healthy lifestyle changes and getting a strong support system.
Among the best weight-loss systems that we've seen in years is Noom. Human coaching, expert articles, personalized meal plans, food and exercise tracking, and more. With clinically-proven methods, you lose weight, and you keep it off.
Plus, for a limited time Dietspotlight readers have access to a free trial offer of Noom.
Learn More About Noom »