Purium Review

- 10 Things You Need to Know
Purium takes pride in food's "original purity standards," boasting that its products contain no artificial components or GMOs. The company's products contain some promising ingredients, but we needed to see if they were safe and if there was any science behind the claims.
To make things more worrying, our research team unearthed reports of lawsuits against Purium. We examined everything in detail to find out if the pros outweigh the cons. Here, we compiled a synopsis with everything you need to know.
Purium can be purchased through their Official Site.
Purium Video Review
Overview
What is Purium?
Purium is a 25+ year manufacturing company focused on promoting health and wellness supplements. Supposedly, the supplements help fill in the gaps in your nutritional plan. They claim to provide quality products with nutrients, vitamins, and minerals that the body needs so customers can live a happier, healthier life.
Purium's overarching philosophy revolves around the idea of "Pure + Premium," indicating that their products are free from artificial ingredients and of high quality. They emphasize sustainability, whole foods, and the power of natural nutrition.
By taking fresh, non-GMO organic foods, Purium aims to deliver a product that can not only transform our bodies but change the way we think about diet products altogether.
Purium offers a line of health and wellness products from weight-loss to detoxification and performance – even natural supplements for children.
In terms of weight loss, the company supports the idea that you can cleanse away the pounds. The Super Cleans-R that's included in the Transformation Kit contains ingredients like marshmallow root, cascara sagrada and senna leaf. Are these ingredients that will help with weight loss?
Complementary Medicine Research – Most of the studies we found on marshmallow root had to do with respiratory issues and health, not weight loss or even cleansing and detoxing.
Journal of Dietary Supplements – In some research involving cleansing weight-loss products that included ingredients like cascara sagrada, no improvements were noted in body composition or waist circumference.
African Journal of Traditional, Complementary and Alternative Medicine – Senna is a natural, stimulant laxative that can come with some nasty side effects like stomach cramping and loose stools. There are forms of senna which are mild enough to cause these issues, but they are not commonly used in weight-loss or cleanse preparations.
Purium Competitors
Company Facts
Purium Company Facts
Founder: David Sandoval
Headquarters: Rancho Dominguez, California
Founded: 1993
Previous name: Organic by Nature
Business type: MLM marketing company
Organic by Nature and the Better Business Bureau
Organic by Nature is not accredited by the BBB but they have an "A+" rating. They have also earned 5/5 stars based on an average of two customer reviews. The head company's address is PO Box 3824 Paso Robles, CA 93447 and their phone number is (805) 296-0867.
Contact Information
Address: 2610 Homestead Pl, Rancho Dominguez, CA 90220
Phone: (888) 747-6733
Purium Return Policy
Purium offers a 60-day money-back guarantee if you are unsatisfied with the product.
Purium Products
40x Aloe Vera Concentrate – 4.2 oz. $39.95
Advanced Probiotic Blend – 60 ct $31.95
Aloe Digest $33.95
Apothe-Cherry 16oz $34.95
BIO Regen 60 ct Vegetarian Capsules $92.95
BIO Relax 60 ct Vegetarian Capsules $49.95
Barley Green Juice, Organic – 240 g $62.95
Bee Energetic – 90 ct $29.95
Bio Fruit $52.95
Biome Medic $61.95
C From Nature – 270 ct $64.95
CONTROL Pre-Meal Capsules – 180 ct $45.95
Can't Beet This! 15-30 Servings $57.95
Carrot Juice Plus – 225 g $39.95
Chai Protein – 15 Servings $49.95
Coco Hydrate – Pineapple $34.95
Cocoa Mint Spirulina – 30 Serving $35.95
Coffee Protein – 15 Servings $49.95
Cracked Cell Chlorella Powder, Organic – 8 oz $42.95
Cracked Cell Chlorella Tablets, Organic 480ct (250mg) $35.95
Daily Core 4 $255.00
Daily Fiber Organic Terra Pouch $36.95
Dark Berry Protein – 2 Terra Pouches (30 servings) $109.95
Enzyme Advantage – 90 ct $35.95
Epi-Genius Cats $52.95
Epi-Genius Dogs $52.95
Epi-Genius Family $109.95
Fulvic Zeolite 1 oz $89.95
Green Spectrum – 60 Serving $43.95
Heart Aid – 180 ct $42.95
Ionic Elements 4 oz. liquid $45.95
Joint-Flex – 180 ct $55.95
Kamut Blend – 90 g $33.95
Kids – Immune Shield $41.95
Kids – In Focus $41.95
MVP Family Chocolate $72.95
MVP Sport Terra Pouch 15-30 Servings $84.95
Matcha Protein – 15 Servings $49.95
Men's Defense – 60 ct $39.95
More Greens – 240 g $48.95
Organic Spirulina Powder $49.95
Power Shake (30 servings) $109.95
Pumpkin Spice Protein 15 servings $49.95
RENEW Hair, Skin, and Nails – 180 ct $36.95
Revive-It-All – 90 ct $56.95
Rice Bran Solubles Terra Pouch – 360 g $49.95
Spirulina Capsules 180 ct $29.95
Super Amino 23 – 150 ct $75.00
Super Life Formula – 90 ct $75.95
Super Lytes $32.95
Super Meal L.O.V. $121.95
Super Xanthin $33.95
Ten-Day Cleansing $300.00
Vir-U-Sure $39.95
White American Ginseng 8 oz. Extract $52.95
Women's Defense – 60 ct $44.95
ZinC-ADE – 90 ct $52.95
Scroll below for one of the best products we've seen over the last year.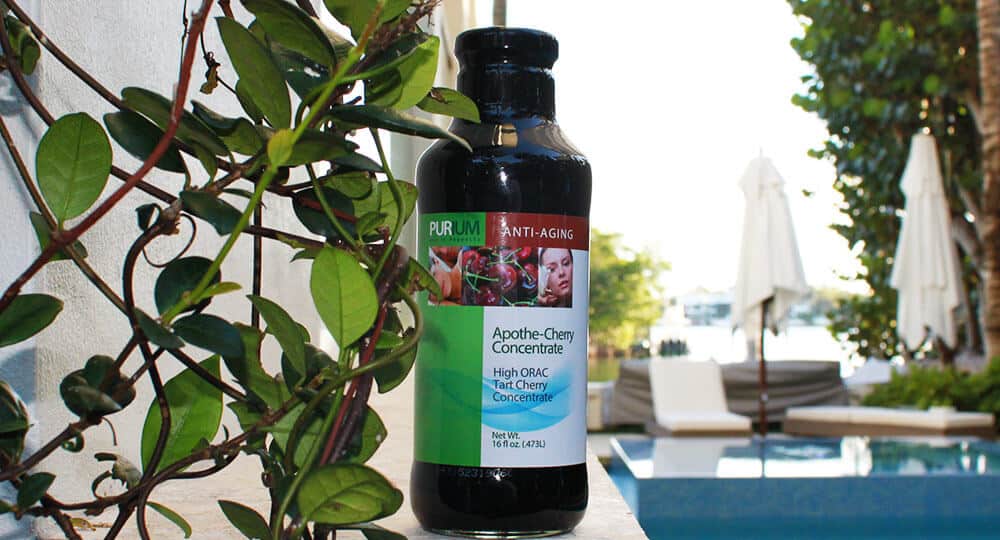 MLM
Purium MLM Structure
Purium is a natural health company offering over 100 products for weight loss, anti-aging, and nutrition. Purium's most popular product is the 30-day program, a weight loss cleanse designed to help people lose five to twenty pounds in as little as ten days. This company uses an MLM marketing plan to sell its products.
What is MLM?
Multi-level marketing (MLM) is a type of network marketing scheme designed for distributors with residual income from the sales generated by their recruits.
Purium's Compensation Plan
Purium uses gift cards to help its distributors sign up recruits. The distributors hand out gift cards worth $50 that people can use to purchase the 10-Day Transformation kit. The distributors earn $50 for each voucher that is redeemed. Using gift cards makes it easy for new distributors to sign up recruits and grow their business.
Ingredients
Purium Ingredients
Purium makes some bold statements regarding quality, so we had to dive in and share some ingredients from their most popular products. Additionally, we examined each ingredient in an attempt to provide some scientific facts about what they do and the health benefits they provide.
Purium Power Shake Ingredients
Rice bran solubles
Oats
Spirulina
Carrot juice powder
Wheatgrass juice powder
Millet
Buckwheat
Quinoa
Chia
Alfalfa leaf juice powder
Oat grass juice powder
Purium Power Shake ingredients are combined with the intention of balancing and maintaining appropriate cholesterol levels and improving digestive health with slow-burning carbs and very digestible proteins.
Carrot juice powder vitamins A, C, D, K, and E; and may help boost antioxidants in the body, says Nutrition Journal. According to the Journal of Food Science and Technology, alfalfa leaf and oat grass juice may boost antioxidant levels.
According to Cardiovascular Therapy and Oxidative Medicine and Cellular Longevity, spirulina has plenty of antioxidant effects. Carrot juice may protect the cardiovascular system, per Nutrition Journal. 
Wheatgrass is commonly consumed for its many health benefits, according to Mini Reviews in Medical Chemistry. Additionally, rice bran can have nutraceutical effects, per Drugs Under Experimental and Clinical Research. 
Super CleansR Ingredients
Black Walnut Hull
Marshmallow Root
Clove
Wormwood
Amalaki
Cascara Sagrada Bark
Senna Leaf
Other ingredients: Cellulose Capsule
10-Day Transformation
Ten-Day Cleansing
If you are on social media, you've most likely caught wind of the Purium 10-Day Transformation.
This 10-day transformation is a program masterminded by David Sandoval. This program calls for dieters to cut sugar, gluten, caffeine, dairy, alcohol – basically all foods that aren't on the cleanse pamphlet – and replace them with Purium shakes for ten days.
It's rapidly picking up steam on social media, with Purium using "distributors" to promote and sell its products, much like you would see with any multi-level marketing company.
Results
Purium Results
According to the Purium website, most people lose 5 to 20 pounds during the Purium 10-day cleanse. Purium says that, in a 2013 study, participants lost an average of 11.3 pounds in those ten days.
Out of more than a hundred product reviews, 67 users rated Purium with four stars or higher. However, a whole quarter of those reviews were the lowest, 1-star.
The Mayo Clinic also disputes the significance and long-term effects of a weight-loss cleanse/detox, "there's little evidence that detox diets remove toxins from the body. If you're considering a detox diet, get the OK from your doctor first. It's also important to consider possible side effects. Detox diets that severely limit protein or that require fasting, for example, can result in fatigue. Long-term fasting can result in vitamin and mineral deficiencies."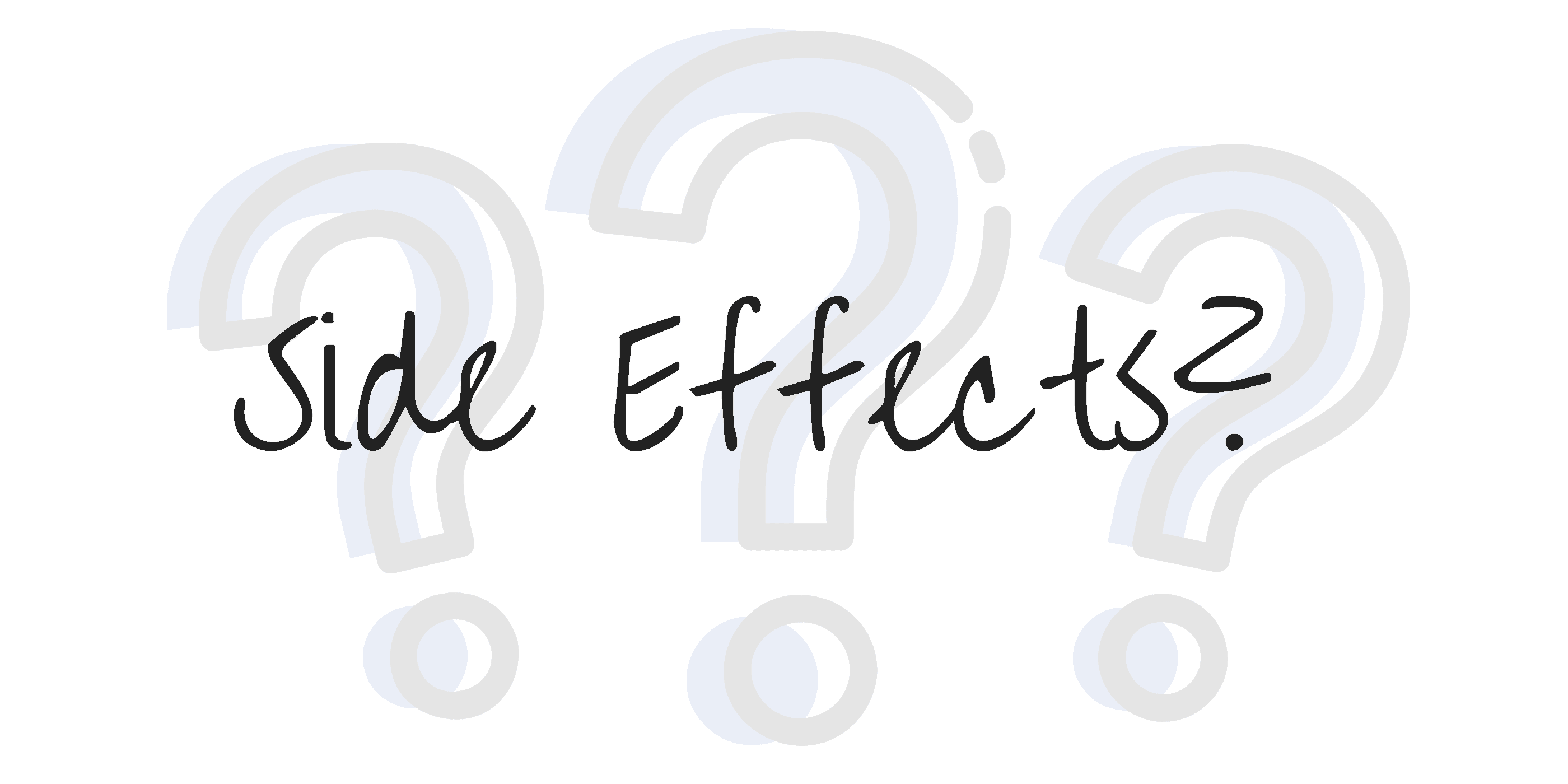 Side Effects
Purium Side Effects
While there are no mentions of side effects from Purium products, there's a chance some may notice side effects from Purium ingredients, including:
Nausea
A headache
Upset stomach
Cost
Purium Cost
The price of Purium's products is the most commonly reported problem with the company. The transformation will run you around $479. Being a month-long program, if you don't see any results, that can do some damage to your bank account.
The Ultimate Lifestyle Transformation lasts 30 days and is available for $480.
The 30-day pack includes:
Power Shake (60 servings 4 Terra Pouches – Apple Berry)
2 Apothe-Cherry
1 Biome Medic
2 Super Amino 23
2 Super CleansR
1 Stainless Blender Bottle
What Users Are Saying
What Users Are Saying
"I've done this cleanse several times, it's great as a digestive reset. I really love the flavor, I usually mix with cold oat milk for a delightful breakfast. I do 10-14 days following their recommended protocol. It helps me lose belly fat and definitely calms down my digestion."
"My chiropractor's office sells this product and I was delighted to find that I could also get it from Amazon. It helps me sleep. I get very restorative deep sleep when I take this product. It always arrives well packaged to prevent breaking. It tastes great in a cup of water."
"Flavor could have been better tasting."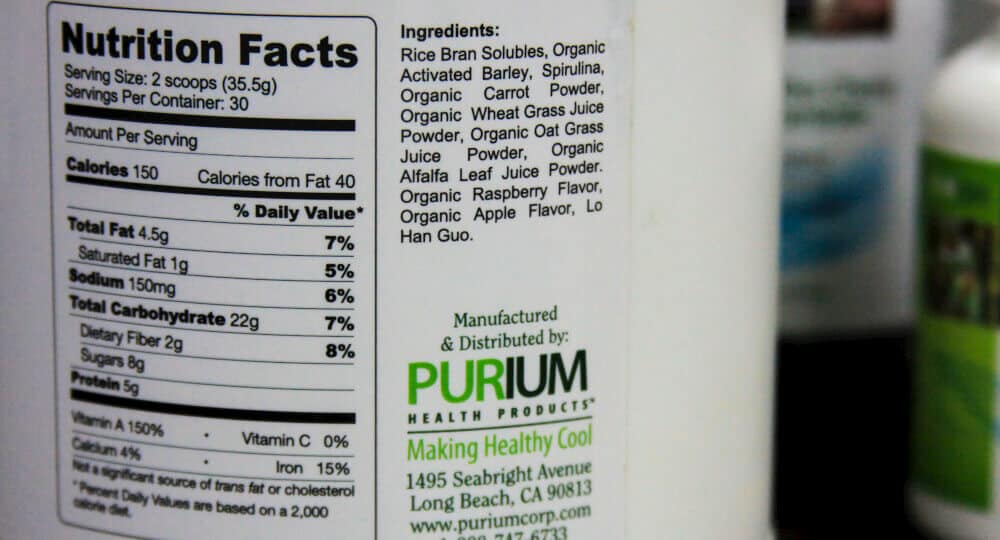 Bottom Line
The Bottom Line on Purium
The Purium company has a great philosophy of wanting to help people end their dependence on processed convenience food and start a healthy life. The science behind the ingredients in most of their products is pretty sound, and we like that but aren't convinced with the actual products themselves – just the ingredients.
Healthy lifestyle changes are at the heart of successfully losing weight. Keeping the weight off is often a different story. It's difficult to fight off rebound weight gain, but we found a weight-loss app that's proven to help.
Among the products we've encountered this year one we love is Noom. It's just different from other weight-loss apps in that it is clinically proven and backed by doctors. Nutritionists are on staff to review and update the food database and food and exercise tracking are just the start of the tools the app has to offer.
With the free trial offer of Noom that's available to Dietspotlight readers, you can take a step forward in your journey to weight loss.
Learn More About Noom »