Juice Plus+ Review

- 10 Things You Need to Know
Juice Plus has been making waves on the diet market for a little while now, as superfoods blends have become popular. The product claims to provide many of the benefits of fruits and vegetables, including nutrition and antioxidant benefits. However, there is little research connecting Juice Plus to weight loss.
We asked our research team to help us find out more. They reviewed the ingredient list, potential side effects, clinical research, and user comments. We then compiled all of that information to present to you, with all the facts you'll need about Juice Plus.
Juice Plus+ can be purchased through their Official Site.
Overview
What is Juice Plus?
To begin with, Juice Plus is a complete nutritional supplement that combines 20 fruits and vegetables into a dietary aid to support overall health and wellness.
The product contains ingredients like:
Broccoli
Garlic
Apple
Peach
Pineapple
Juice Plus is a whole food supplement filled with vitamins and minerals from real fruits and vegetables. If that's not enough, they offer products with names like Fruit Blend, Berry Blend, and Vegetable Blend, which sounds appealing when searching for a natural health supplement.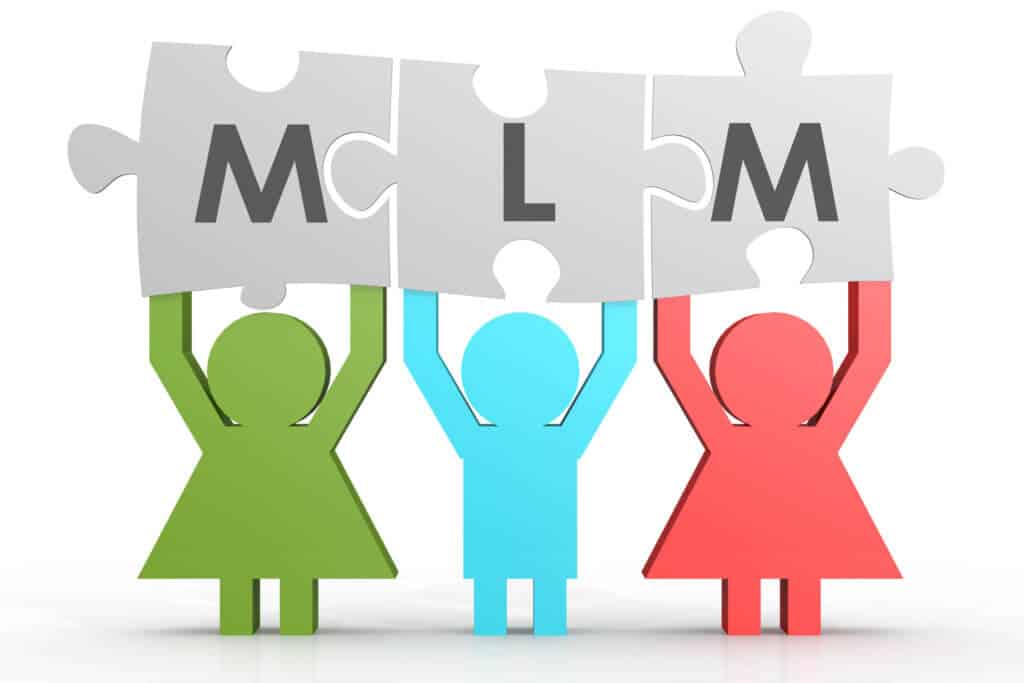 They claim to have a proprietary juicing and drying method, in addition to a testing facility, where each capsule is carefully examined.
Juice Plus offers a range of other products including:
Juice Plus pills
Juice Plus gummies
Juice Plus shakes
Juice Plus nutrition bars
Juice Plus also sells a product called Tower Garden, a "vertical, aeroponic growing system" that allows you to grow fresh fruits and vegetables with ease. Apparently, this can help you have easier access to healthier foods.
The company states that these products can be combined and taken together to add complete nutrition to your diet.
Juice Plus+ Competitors
Juice Plus Products and Multi-level Marketing
Juice Plus is a brand of dietary supplements made from fruits and vegetable extracts. The brand is produced by Natural Alternatives International, a company based in San Marcos, California.
Juice Plus was first introduced to the market in 1970, according to their BBB profile. The supplements are marketed by National Safety Associates (NSA) through multilevel marketing. NSA formerly marketed air filters and water filters among other products. Juicy plus was the company's first nutritional product.
What is MLM?
What is MLM?
Multi-level marketing is a marketing strategy involving the use of sale persons, often referred to as distributors, to market the company's products.
The salespersons are paid by the MLM in commissions based on the number of sales. This strategy is also called network marketing. In MLM marketing, salespersons can be paid in two structures. One structure involves direct payment of commissions to salespersons who engage with retail customers.
The other MLM structure exists where a salesperson has a network of other distributors working under them. The head salesperson is tasked with recruiting the distributors and managing their sales and paying them.
Juice Plus products are marketed using network marketing. They do this through their "Juice Plus Virtual Franchise."
Salespersons are given commissions based on the number of new customers they recruit. For instance, salespersons who hire five customers in a month are given a 6% commission. This is intended to work as an incentive to encourage them to bring more new customers.
Scroll below for one of the best products we've seen over the last year.
Ingredients
Juice Plus Ingredients
There are more than 30 Juice Plus+ ingredients. Our research team focused on the benefits of a few. We noted research supporting the effectiveness of key ingredients evaluated the effects of consumption of actual fruits and vegetables, not a supplement containing nutrients extracts from the plants.
Broccoli
According to the journal Mini Review in Medicinal Chemistry, "Broccoli consumption mediates a variety of functions including providing antioxidants, regulating enzymes and controlling apoptosis."
Garlic
According to the Journal of Nutrition, some garlic preparations "appear to be antioxidative," of limit the production of free radicals.
Apples
Research presented in the journal Appetite found "fruits, independent of their fiber amounts can reduce…body weight over time."
Juice Plus Complete
What is Juice Plus Complete?
Juice Plus Complete is a diet plan that combines Juice Plus Complete shakes, nutrition bars and supplements. This combination forms a meal replacement plan that is designed to help you lose weight and keep it off.
It seems like Juice Plus weight loss could be successful if you use it for most of your meals each day. The idea is that by making up a majority of your meals using the Juice Plus weight loss program, you take in fewer and higher quality calories.
Some experts provide a list of side effects from using meal replacement shakes – and one of them is actually weight gain.
Side Effects
Juice Plus Side Effects
Although there's no mention of side effects from Juice Plus, there's a chance some may notice side effects from Juice Plus ingredients including:
Upset stomach
Nausea
Bloat
Headache
Benefits
Juice Plus Benefits
Juice Plus benefits may include:
Appetite control
Whole-food nutrition
Antioxidant support
The benefits of vitamins include:
Supports energy levels
Maintain healthy teeth
Essential for metabolism
Antioxidant effects
Promotes wound healing
Cost
How Much Does Juice Plus Cost?
The price of Juice Plus varies by the product. Products are shipped in full and you'll have the ability to make four monthly installments. Your next four-month supply automatically ships.
Fruit, Vegetable, and Berry Blend Capsules: $75/month
Fruit and Vegetable Blend Chewables (Adult): $51/month
Berry Blend Chewables: $25.50/month
Fruit, Vegetable, and Berry Blend Chewables: $76.50/month
Fruit and Vegetable Blend Chewables (Child): $25.50/month
Fruit and Vegetable Blend Chewables (Pocket Packs): $31.25/month
Berry Blend Chewables (Pocket Packs): $17.50/month
Berry Blend Chewables (Child): $12.75/month
Fruit and Vegetable Blend Capsules: $50/month
Berry Blend Capsules: $25/month
Omega Blend Capsules: $30/month
Where To Buy
Where Can You Buy Juice Plus?
Juice Plus is available to buy on the official website. You can also purchase Juice Plus through some online retailers and company distributors.
What Users Are Saying
"I decided to get these because I am on a Keto diet. I feel great since I have been taking Juice Plus. It doesn't add to your carb, but you can notice a big difference when you take them. It is a little pricey, but you get 4 months worth."
"Finished both bottles. No noticeable health improvements. I feel like I could've gone without and saved nearly $85 to be honest. I "felt" more when taking alfalfa, barley, wheat grass supplement."
"Overpriced vitamins. Does anyone actually think this nonsense replaces real fruits and vegetables? We aren't on Star Trek."
Bottom Line
The Bottom Line on Juice Plus
As a multivitamin, Juice Plus appears to be effective at improving energy, immune system, metabolism, and overall health. The ingredients in this product are well-researched and shown to be healthy. Some considering the cost high, but that's subjective. However, not every weight management plan looks the same.
We know how important it is to live a healthy lifestyle, but making changes to your eating behaviors can be difficult. Thankfully, a clinically-proven system exists to help.
Noom is one of the best weight-loss apps we have ever seen. With personalized meal plans, exercise tracking, tons of clinical backing, and more, Noom allows users to make healthier choices without restrictive eating, all within the ease of an app.
Plus, Dietspotlight readers can get a free trial of Noom. This is a limited time offer, though, so make sure to check it out before it's too late!
Learn More About Noom »