Updated: 01/17/2018
- Site operated by Burn HD
Relacore says it can help you shed fat, but why do so many customer reviews point out negative side effects and lack of results? Our team got right into the ingredients to find the truth. We found some shocking facts about some of the components that make up this supplement. We then turned our attention to the scientific research, which wasn't exactly promising…Finally, we put our information together to serve you up the bottom line on this weight-loss aid.
Relacore Readers:
Click here
to find out why we're giving away samples of our product, Burn HD.
What is Relacore?
Relacore is a "feel good" pill for weight-loss, which is supposed to ease stress so cortisol levels lower and belly fat decreases. Relacore includes:
B Vitamins
Passion Flower
Magnolia Bark
Chinese Skullcap Root
Asian Ginseng
The supplement is meant to help improve mood, lower anxiety, boost energy and fight fatigue. Though it contains mostly natural ingredients, the product's efficacy as a weight-loss pill is yet to be clinically proven.
Relacore Competitors
How to Use Relacore
The official Relacore dosage is three pills three times daily. The morning dose should be taken on an empty stomach. The Relacore Fat Burner pack comes with additional pills to be taken in the daytime.
Scroll below for one of the best products we've seen over the last year.
The Company Behind Relacore
Relacore is a product of the Carter-Reed Company, based at 5742 W Harold Gatty Dr, Salt Lake City, Utah. The company apparently shares the same physical location with another company known as "Basic Research."  Both companies have been linked with a wide assortment of supplements, the Relacore and SeroVital products lines being among them.
The Carter-Reed Company is in good standing with the Better Business Bureau, earning an "A+" rating from the organization.
As much as we like the BBB rating, we need to see positive customer reviews and scientific evidence of efficacy to start feeling good about this supplement.
How did Relacore Start?
Relacore first hit the market in 2000. Since the inception of the product, the creators, the Carter-Reed Company, have remained evasive about the ingredients and the makeup of the product. However, they've continued to claim in the product's official website that the product has consistently remained the best belly fat pill for years, but no study or scientific paper has authenticated this claim.
Relacore Claims
The company claims that the product is made from all-natural ingredients and that makes it the "ideal belly fat burner in America."
Other Relacore claims are:
Burn fat (specifically, belly fat)
Boost energy
Decrease anxiety
Combat fatigue
Increase mood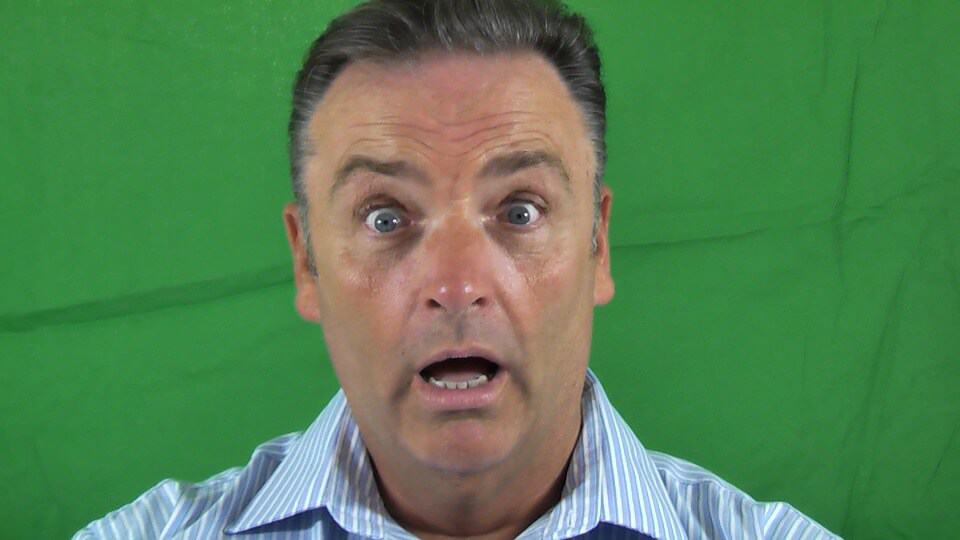 These promises might sound amazing at first glance, but we'll say right off the bat, they are yet to be authenticated by the FDA. Additionally, there's no concrete evidence backing any of it to the formula. When you mix in the customer comments on lack of results and side effects – it's just not a good combination.
Relacore Ingredients
Here's where we hope to get some positive information on this product. The first nine ingredients of Relacore have no bearing at all on weight loss. These include:
The product's proprietary blend contains some ingredients that we can research, but we don't have an idea of how much is in the formula. It makes it hard to determine whether this supplement will work for weight loss. Regardless, here we go…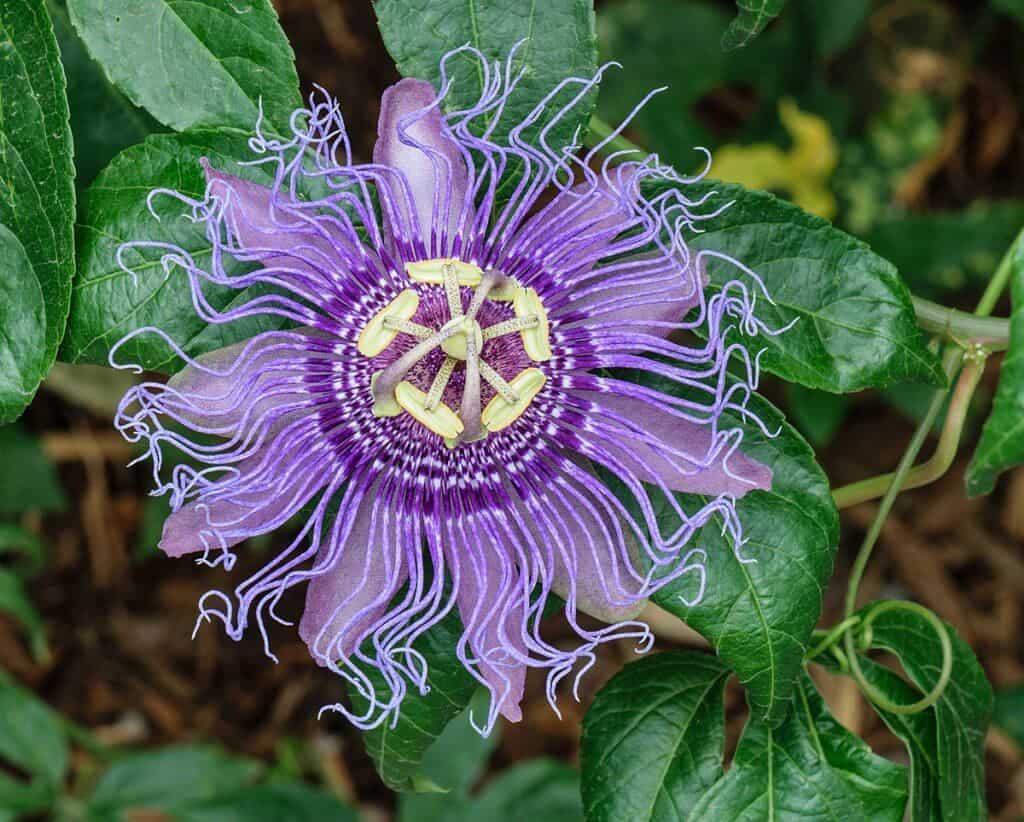 Passion Flower
Oxazepam and Passionflower extracts are claimed to help anxiety disorders. The two substances were proved to be equally effective in the trial, although Oxazepam was faster to take effect.
Although the application of passion flower extracts had a slightly negative impact on productivity, the study by the Journal of Clinical Pharmacy and Therapeutics was conclusive about the effectiveness of passion flower in the amelioration of general anxiety disorders. [1]
Magnolia Bark
This is another key ingredient in Relacore. Magnolia Bark is claimed to counter low energy levels, and help with anxiety disorder treatments.
In a study by Oxidative Medicine and Cellular Longevity, small amounts of 4-0-methylhonokiol (MH), a bioactive element of Magnolia, as well as a Magnolia Officinalis by-product, BL153, all proved to prevent weight gain in mice placed on high-fat meals. These two substances were shown to suppress the mass of body fat and epididymal white adipose tissue mass. "Concurrently, low-dose MH improved HFD-induced hyperinsulinemia and insulin resistance. Furthermore, the infiltration of mast cells in adipose tissue was decreased in MH or in BL153 treatment. These results suggested that Magnolia bioactive constituent MH might exhibit potential benefits for HFD-induced obesity by improvement of lipid metabolism and insulin resistance."
While this may sound promising, these results have not conclusively proved that this ingredient could effectively cause weight loss in adult humans. [2]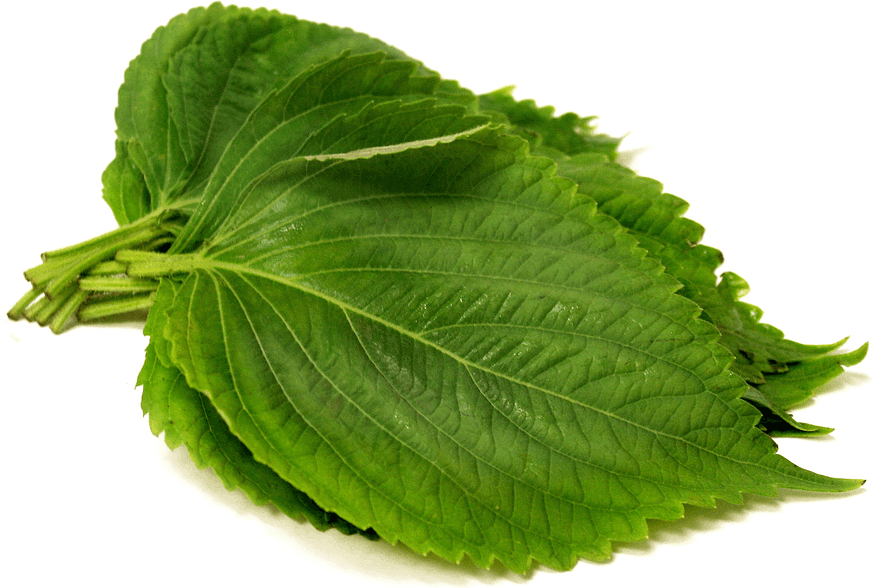 Perilla Leaf
One study by BMC Complementary and Alternative Medicine has shown that perilla leaf extracts are a potent remedy for gastrointestinal dysfunctions. The study concluded, "The demonstrated effects of Perilla frutescens extract to improve GI complaints offer very promising results, taking into consideration the challenging set up of a nutritional human study with healthy subjects and in the area of digestive health, which is known for high placebo effects. [3]
Other ingredients in the proprietary blend include:
Chinese skullcap root
Poria Extract
Asian ginseng
Phosphatidylseriene
We had a tough time finding solid evidence for these ingredients. While some are known to have benefits – we couldn't find anything backing them for weight loss.
Relacore Products
Relacore Max
According to the manufacturers, this product is a "ground-breaking weight-loss pill" that works by inhibiting cortisol production that ultimately leads to mounting belly fat.
The product boasts of a proprietary blend that includes:
Passion flower powder
Magnolia bark extracts
Chinese skullcap root powder
Asian ginseng extracts
Poria extract
Other ingredients include some vitamin B's, vitamin C, niacin, calcium, zinc, and folic acid.
Relacore Extra
Just like their other products, this one comes along with a ton of claims. Relacore Extra includes Vitamins B1, B2, B3, B6, B12, C, and others. Another key ingredient of the product, calcium, was once believed to have connections with weight loss. Recently, however, this connection has been disproved, even though the company still claims that the calcium content in this product can lead to weight loss.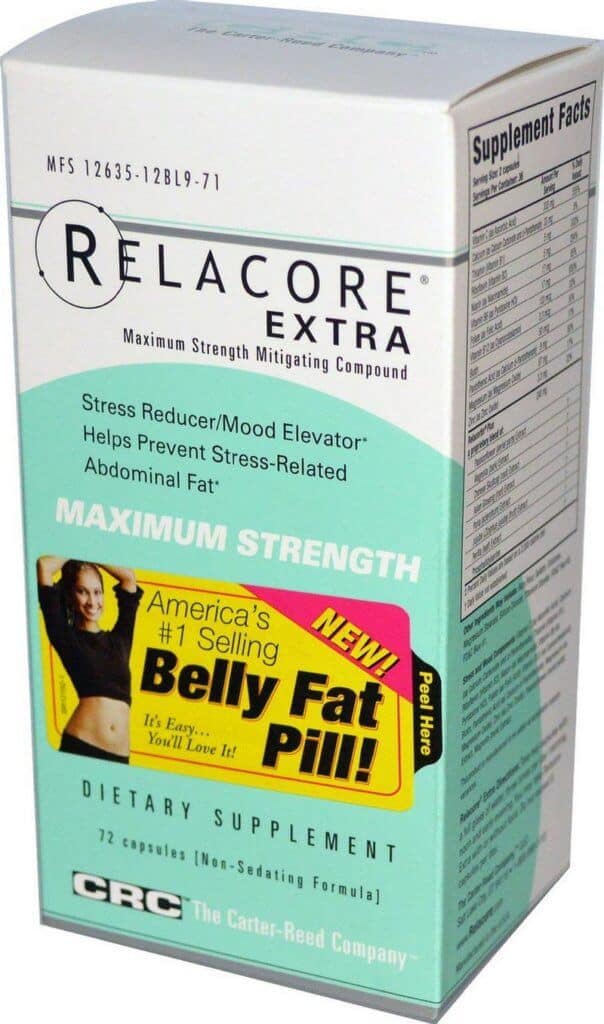 All in all, the efficacy of Relacore as a weight-loss product lacks any backing from published research. To boot, there have been one too many negative reviews about the harmful side effects of the product including nausea and other flu-related symptoms. [4]
Scientific Evidence Behind Relacore
The manufacturers of Relacore have had a long history of making unsubstantiated claims about their products. Without solid scientific evidence backing these claims, it's hard to get excited here.
If you're looking for research on their formula – you're out of luck.
As mentioned above, the Journal of Clinical Pharmacy and Therapeutics conducted a study backing passion flower for its anti-anxiety effects. "Passiflora extract is an effective drug for the management of generalized anxiety disorder, and the low incidence of impairment of job performance with Passiflora extract compared to oxazepam is an advantage. A large-scale trial is justified." But calls for more research. [1]
Phytotherapy Research backed up this ingredient for sleep disorders, but the benefits were short-term and not linked to this product whatsoever. [5]
The company does state on the product's official website that the product is only an "add-on" for weight-loss regimens that include regular meals and exercises, but at the same time claim that the product can actively target belly fat. Again, if you're looking for studies on the formula, you might have to keep searching.
Relacore Benefits and Results
A majority of Relacore reviews have been negative, and a lot of users have complained about not being able to achieve the expected results with the product. In fact, on Amazon, 1-star reviews are at 30%, while 5-star reviews are at 26%. Despite the many claims, if users aren't seeing the desired results, it's a red flag that should be taken seriously.
As far as we can tell, some of the ingredients can help with reducing anxiety and may help to improve sleep. As far as weight-loss goes, we aren't seeing anything that backs this formula.
Relacore for Anxiety and Depression
One characteristic of Relacore that many users have attested to is the product's tendency to elevate mood. Overall, the effects of Relacore on moods and mental health is yet to be verified, but the Passion Flower extracts and Chinese Skullcap roots used in the product's proprietary blend has been associated with anti-depression qualities and have proved useful in the treatment of generalized anxiety disorders.
Relacore and Anti-Aging
There's a page on the official Relacore website that's dedicated to dissecting to showing you how their product can help turn back time. Not only do they claim that you can target belly fat with their pill, but it will lead to anti-aging benefits as well.
You might be asking, "is there research behind this?" The short answer: "No." It's impossible to target belly fat – ask any doctor…
Look, we're not heartless monsters – there are a few studies that tend to lend credence to the product's anti-aging capabilities, but they aren't linked with this product at all. To us, that's just not enough.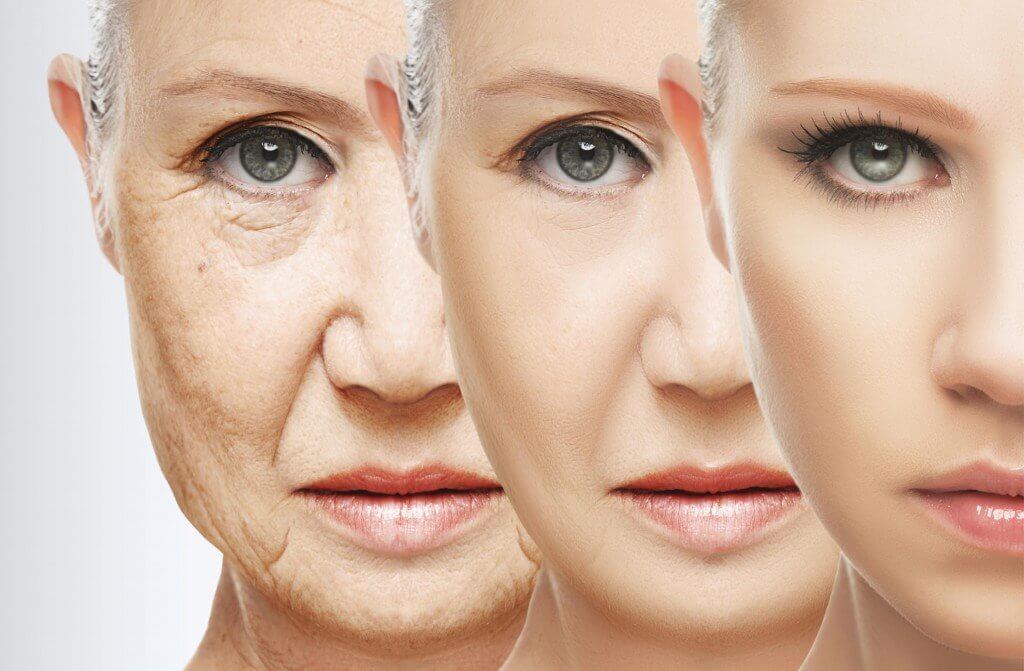 The anti-aging page of the product's site describes the link between stress levels and telomeres, which are the outer layers of chromosomes. The older we grow, the more these layers shrink. The scientific implication of this reality is that our cells grow older the shorter our telomeres get. As much as this might make sense, there is still no research backing up this product with those claims. [6]
Details on Relacore and Weight Loss
If you've been reading this review up until now you probably know where this road is heading.
Relacore is designed to inhibit a stress hormone called Cortisol. Cortisol induces hunger, and since its production increases along with stress levels, it can ultimately lead to weight gain. Relacore fat burner pills keep cortisol levels down and, in turn, eliminate stubborn fat.

In 2004, the FDA issued a warning to the Carter-Reed Company, asking it to desist from making unsubstantiated claims about the Relacore fat burning pill. The link between cortisol levels and weight gains is yet to be conclusively proven by any study to this day. [7]
Relacore False Claims?
The official site for the product makes mention of Relacore for belly fat a good number of times. This sounds suspiciously like some gimmick plan to raise false hope in costumers.
Based on our research, there is no way of proving whether this supplement can target a specific area of the body. Generally, to do this, you need to focus on a diet and exercise routine to cut out fat from a targeted area.
Potential Relacore Side Effects
Sure, there's a chance for a negative side effect no matter what you take, but after reading the customer complaints, we knew we had to dive into the details a little bit more than other supplements.
Some researchers have already pointed out the potential side effects of many ingredients in Relacore.
A few of the more common side effects being talked about by users are:
Flu-related symptoms
Headaches
Nausea
Other possible side-effects include: [8]
Unstable blood pressure
Dizziness
Insomnia
Acne
Weight gain (yup…)
Let's look at some of the main ingredients and what potential side effects they can bring about.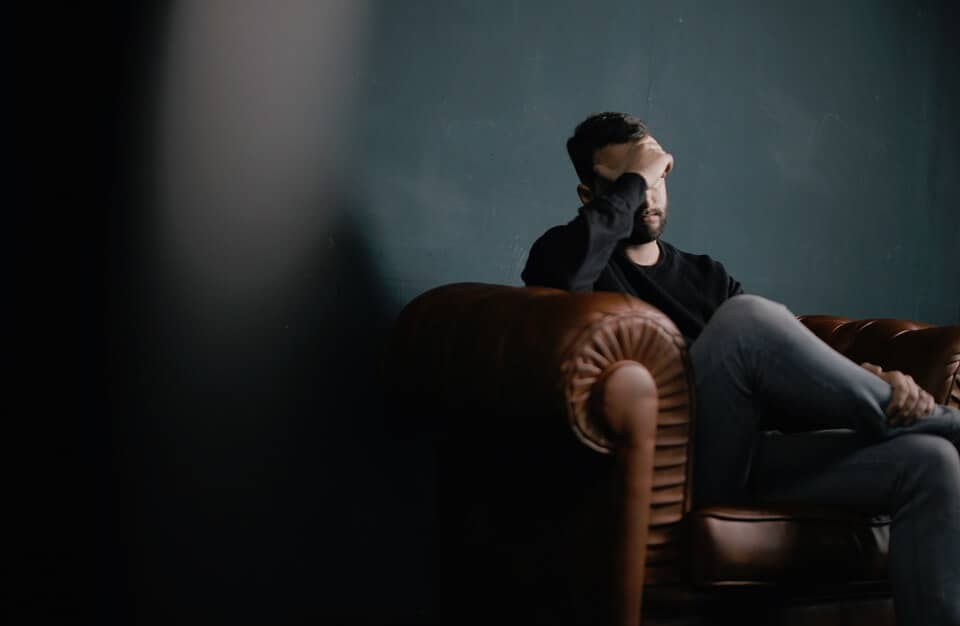 Passion Flower
According to WebMD, passion flower shouldn't be taken in large amounts. Side effects can include: [9]
Dizziness
Confusion
Inflamed blood vessels
Altered consciousness
Magnolia Bark
This ingredient can cause several unwanted side effects, including: [10]
Shaky hands
Sexual problems (vague and scary)
Heartburn
Fatigue
Headache
Asian Ginseng
Although ginseng is a popular ingredient, it doesn't come without its own potential side effects, like: [11]
Increased heart rate
High or low blood pressure
Headache
Loss of appetite
Diarrhea
Itching
And more. [8]
Relacore Product Warnings
The ingredients of Relacore, according to the manufacturers, are 100% organic. But that doesn't imply that the product is safe for use by anyone. Taking a supplement just because it's "natural" doesn't mean it won't cause unwanted adverse reactions.
A few of the product's ingredients can cause dangerous interactions with other drugs.
Passion flower, sleeping pills and depression medications may have negative interactions.
Magnolia may also possibly interact with sleep-inducing pills and anti-depression medications.
Chinese skullcap can interfere with sleep pills and depression medications.
Diabetic patients should also be wary of the potential interaction that might occur between niacinamide and diabetes medication.
Asian ginseng and phosphatidylserine are known for their blood thinning attributes and can likely interact with blood thinner drugs as well as insulin medications.
The fact remains that it's best to consult a doctor before using Relacore given the possible interactions that might hold between relacore ingredients and other medications.
Relacore Lawsuits
There has been a class action lawsuit involving the Carter-Reed Company and other litigants over a decidedly deceitful advertisement and labeling of Relacore products. We're not going to say that we're surprised here…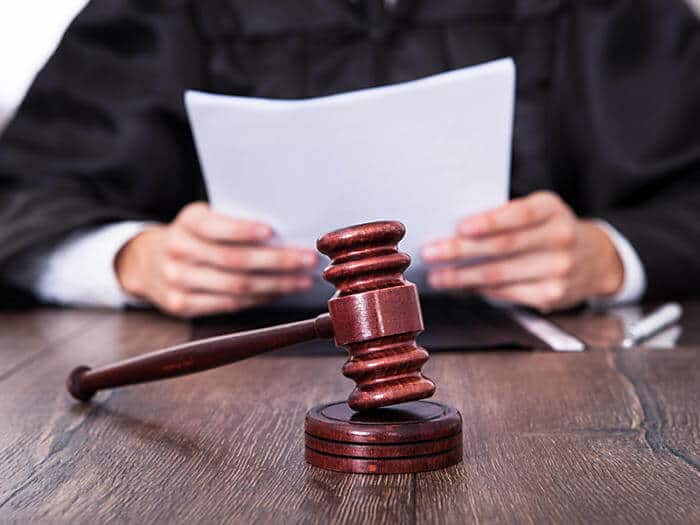 Anybody who purchased any Relocare product between 1st January 2000 and 10th November 2014 for personal use, and not for retail, in the United States, stands a good chance of laying claim to a cash settlement from the class action lawsuit. [12] [13]
Relacore Alternatives
If you're looking for an alternative to Relacore, step 1 would be finding any product that offers information on their ingredients and scientific research to back up their benefits.
Relacore vs Lipozene
While Lipozene works by actively degrading the amount of stored fat in the body, Relacore's works by elevating the dieter's mood to prevent the possible accumulation of fat caused by stress-induced feeding that might lead to overweight.
Relacore vs. Hydroxycut
Relacore relaxes mood to prevent stress-induced feeding that might ultimately bring about weight gain, while Hydroxycut comes with some highly potent stimulants that boost metabolism and the breakdown of fat contents in the body with some highly potent.
Because Hydroxycut contains green tea, we give them the "W" because there is no shortage of research backing this ingredient for weight loss.
Relacore vs. Slimquick
While Relacore has its own fair share of ingredients that call for concerns, Slimquick comes along with its own list of potentially negative side effects. As far as these two are concerned – there's no clear winner.
Relacore vs. Relora
Both Relacore and Relora are very similar products created for mood enhancement and stress reduction that might ultimately lead to weight loss. Both products come with proprietary blends that make use of magnolia bark extracts. A similar dosage also applies to both products. This one is probably a wash.
Relacore vs. Cortislim
Relacore's ingredient list is focused more towards stress relief that inhibits cortisol production related to excessive eating. Cortislim works along similar lines and inhibits food cravings. The reason why we give the win to Cortislim is because of its use of stimulants like caffeine and green tea. Again, the research speaks for itself.
Also: read our Burn HD Weight-Loss Kit review »
The Bottom Line on Relacore
Will this weight-loss supplement slingshot you to new levels of success? Probably not. Look, we're big fans of research and we don't have the time for unbacked claims and promises.
Relacore seems to be quite vocal about their promises to customers, then clam up when it comes to additional information and science backing their formula.
Relacore cons:
Too many claims that can't be backed
No information on the formula
There is no science backing it
Customer complaints of side effects
Lawsuits
If your goal is to lose weight and increase energy levels, go with a supplement from a trusted company and plenty of positive reviews (and science) to back it up.
Among the best products we've seen this year is a product called BurnHD. It contains a proprietary blend of four ingredients that, based on our research and published clinical studies, have been shown to help boost metabolism, jump-start fat loss and decrease hunger. We also found that user testimonials all over the web paint an impressive picture of results.
Furthermore, BurnHD's makers are so confident that you'll love their supplement that they have a Special Trial Offer going on, which is quite the positive sign.
Learn More About Burn HD »