Sono Bello Review

- 14 Things You Need to Know
SonoBello is a laser treatment using "proven, safe technologies" to help customers lose weight and reshape their bodies, but our research team found there's more to it than meets the eye. While there are benefits to this liposuction alternative, our team wanted to understand its effectiveness better.
Liposuction may cause side effects, but there's no mention of effects from SonoBello. However, to give you the facts you need, our team focused on the procedure, potential side effects and results. Finally, we gathered our research to give you the bottom line.
Sono Bello can be purchased through their Official Site.
Overview
What is SonoBello?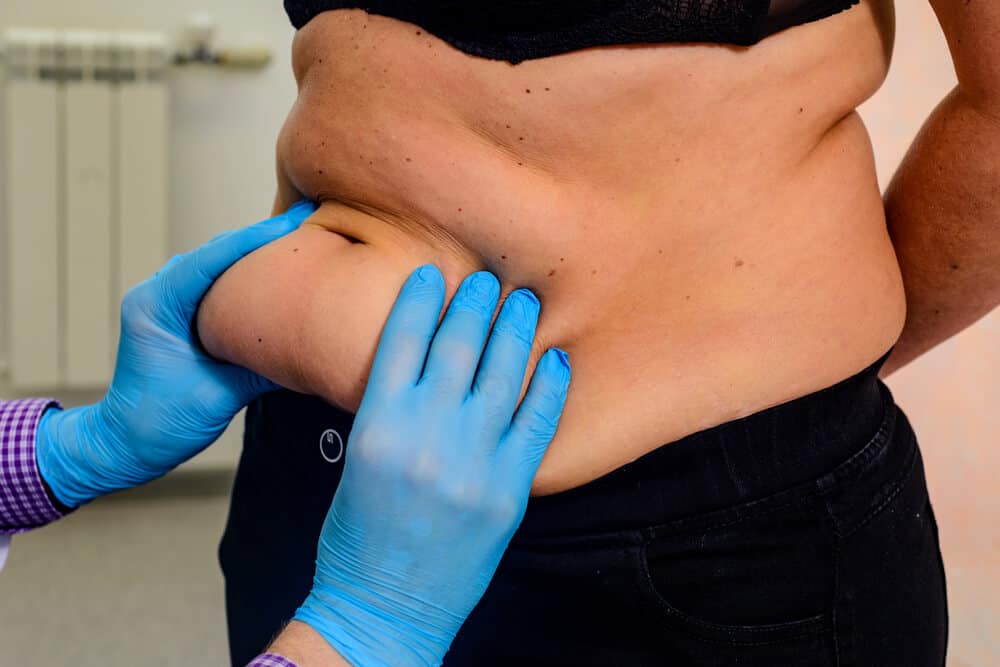 SonoBello has more than ten years of experience in medical, facial, and body cosmetic procedures. The company has over 70 locations across the United States. It works with more than 135 board-certified plastic surgeons who specialize in total body transformation. Some of the procedures include TriSculpt Micro-Laser Lipo and Venus Legacy.
The procedures available from the company include laser fat removal, cellulite reduction, excess skin removal, and male chest reduction. The two we'll focus on most are the laser fat removal and cellulite reduction. From the start, the research we found on non-invasive fat removal like Sono Bello wasn't the most supportive.
International Journal of Endocrinology & Metabolism – "The clinical effects are mild to moderate, for example, 2 – 4 cm circumference reduction as a sign of subcutaneous fat reduction during total treatment sessions. Overall, there is no definitive noninvasive treatment method for cellulite."
Lasers in Surgery and Medicine – "Although the present studies have demonstrated safety and efficacy of [low-level laser therapy] in fat layer reduction, studies demonstrating the efficacy of LLLT as a stand-alone procedure are still inadequate."
Photomedicine and Laser Surgery – The consensus for much of the research we found can be summed up as, "We believe that claiming that no aspiration is required after laser lipolysis, without the necessary studies, has no scientific basis."
How to Contact SonoBello
You can call or live chat SonoBello, but there's also a bit of contact information on the BBB website.
Address: 1200 112th Ave Northeast Bellevue, WA 98004-3817
Call: 1-800-995-1136
Write: 1200 112th Ave NW, Bellevue, WA 98004
Sono Bello Competitors
Company Info
How Did Sono Bello Start?
Sono Bello started as an initiative by Dr. Tom Garrison. He earned his MD from the Uniformed Services University of the Health Sciences. He went on to serve for five years as a flight surgeon with the United States Air Force. (LinkedIn)
After serving, Dr. Garrison worked for another 20 years in Emergency Medicine in the Intermountain Health Care system. In 1998, he started Laser Aesthetics LLC, and then Aesthetics Physicians PC in 2008.
Sono Bello is accredited by the Better Business Bureau with an A+ rating. They are also accredited by the Accreditation Association for Ambulatory Health Care, Inc. The BBB has noted more than 381 closed complaints over the past three years with 151 of those complaints happening in the past 12 months.
Other Products From the Makers of Sono Bello
TriSculpt
AbEX Abdominal Sculpting
Venus Legacy
Chest E/X
Scroll below for one of the best products we've seen over the last year.
Claims
What are the Main Sono Bello Claims?
Sono Bello lipo claims to be America's #1 cosmetic surgery specialist, but so do procedures like Venus Legacy that don't require an anesthetic. The company states some techniques remove fat in as little as one day, stimulating collagen for youthful skin. According to the journal Dermatoendocrinology, "aesthetic dermatology… plays a significant part in prevention, regeneration, and delaying of skin aging."
Overall, Sono Bello claims to reduce fat and sculpt the body differently. On their official website, the company mentions offering various services for those who want to remove fat from specific parts of their bodies. Some of these include:
Laser Fat Removal
Mommy Makeover
Mini Mommy Makeover
Excess Skin Removal
Chin Fat Removal
Tummy Tuck Alternative
Targeted Body Contouring
Male Chest Reduction
Cellulite Reduction
With many different options available upon consultation, Sono Bello claims to help individuals transform their body on a budget.
Procedure
Sono Bello Procedures: Taking a Closer Look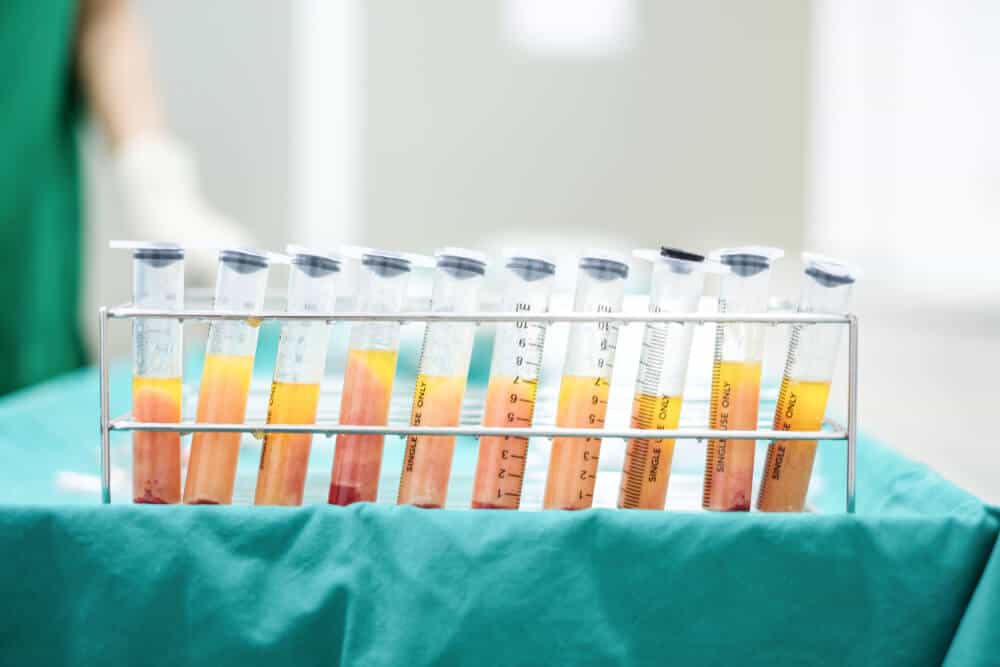 Some of the options for a Sono Bello procedure include:
TriSculpt (Micro-Laser Lipo)
TriSculpt E/X (Micro-Sculpting)
Venus Legacy
Chest EX
TriSculpt (Micro-Laser Lipo)
It is an advanced laser lipo treatment performed with local anesthesia. This allows patients to communicate with the physician during the procedure.
Regarding micro-laser lipo, the PRS Global Open noted the process "Laser-assisted liposculpture has been investigated many times in the literature, both clinically and objectively…But there isn't enough attention to the amount of safe and effective energy."
TriSculpt E/X (Micro-Sculpting)
TriSculpt E/X consists of removing the additional fat from the lower abdomen and performed with a local anesthetic. Based on research presented in the journal Case Reports in Dermatological Medicine relating to micro-sculpting, "it was possible to highlight important destruction of fat cells with a consequent reduction in the fat layer, along with integrity maintenance of treatment adjacent areas."
Venus Legacy
Venus Legacy combines radio frequency and magnetic pulse technology to shape problem areas. Apparently, you can see results in as little as 5 sessions. According to the journal Dermatology Research and Practice, "radiofrequency and pulsed electromagnetic field device is effective and safe for treating aged skin."
Chest EX
Chest EX is a micro-laser liposuction procedure that focuses on male chest reduction. SonoBello claims Chest EX can reduce the appearance of "man boobs" or gynecomastia, by helping you lose fat and gain muscle tone. According to research in the journal Lasers in Surgery and Medicine, "a non-invasive technique, such as cold‐induced lipolysis, may be a good alternative therapeutic option."
Effectiveness
Does SonoBello Work the Way the Company Claims?
Reviews for Sono Bello procedures vary by person, and so does its effectiveness. However, there are Sono Bello before and after pictures on the official website, so there's a chance you'll see results.
According to some reviews, liposuction can work, but these kinds of targeted results aren't always maintained. Some claim that many sessions were required to get the weight-loss results they wanted, while others said the procedure works just fine.
In any case, it is important to maintain a healthy diet and exercise routine after the healing process is complete. According to some users, individuals who followed a healthy meal plan alongside a workout schedule found to have more success than those without. Additionally, some customers claimed that they saw the most results from their procedure about six months after the first session, meaning some individuals may not see benefits for a while.
Results
SonoBello Benefits And Results: What Can You Really Expect?

No need for general anesthesia
Confidence booster
Total body transformation
No diet or exercise needed
Side Effects
Potential SonoBello Side Effects to Take Into Account
There's little mention of side effects from SonoBello. According to the journal Plastic and Reconstructive Surgery, cryolipolysis has mild, short-term side effects, including:
Swelling
Localized pain
Discomfort
Sensitivity
In this study, there were no long-term side effects mentioned.
Lawsuits
Any Sono Bello Lawsuits?
While there are no current lawsuits against Sono Bello, in 2009, there was a lawsuit because a patient passed away after treatment.
According to a statement later released by Sono Bello,
"SonoBello extends its heartfelt sympathies to the family of Aura Javellana. SonoBello hopes that the recent settlement will assist the family in dealing with their loss of May 2009. We respect the family's grief and accordingly have chosen not to discuss the particular facts and circumstances behind this matter. The claims against us were settled by our insurance company and there was no finding of fault or admission of liability on the part of SonoBello or the involved physician. We acknowledge that there was an attempt by both parties to reach an agreement regarding confidentiality of the settlement. SonoBello was not prepared to meet the financial demands of the estate in this regard. SonoBello s current accreditation from the AAAHC (Accreditation Association for Ambulatory Health Care) exemplifies our ongoing commitment to the highest standards of care for our patients."
Alternatives
Sono Bello Competitors and What They Offer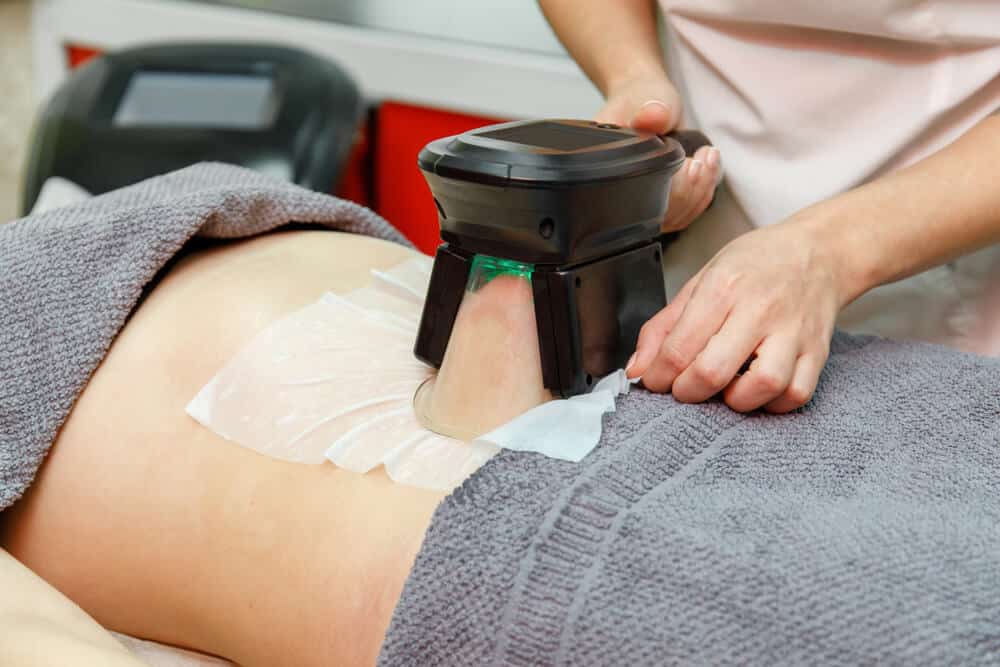 Sono Bello alternatives, most of which focus on temperature-based therapy, include:
This procedure freezes unwanted fat by targeting only the fat cells underneath the skin, based on information published on ClinicalTrials.gov. The company claims your body will naturally eliminate frozen and dead cells.
Zerona
Zerona is a non-invasive procedure targeting excess fat using cold laser technology. The process emulsifies fat, leading to fat moving to the interstitial space.
I-Lipo
I-Lipo creates a chemical signal within fat cells by using laser energy, similar to our body's natural process, releasing fatty acid when we need to use stored energy reserves.
Cost
How Much Does it Cost to Get SonoBello?
The Sono Bello cost for stomach, and other similar areas, starts at:
TriSculpt – $1395
Sono Bello Lift – $2995
Venus Freeze – $2995
Currently, no prices are listed on the Sono Bello website.
However, the company offers specials and payment options:
No interest if paid in full within six months
No interest if paid in full 12 months
14.90% to 17.90% APR and fixed monthly payment
$250 off the first session
SonoBello Refund Policy
The refund or guarantee policy for a SonoBello session may change depending on the location. Additionally, refunds may not be possible in cases where the procedure is paid for by insurance.
Locations
SonoBello Locations
There are more than 70 locations. Individuals who search Sono Bello near me can find locations in the following states:
Alabama, Arizona, California, Colorado, Florida, Georgia, Illinois, Indiana, Kansas, Kentucky, Maryland, Massachusetts, Michigan, Minnesota, Missouri, Nebraska, New Jersey, New York, Nevada, North Carolina, Ohio, Oklahoma, Oregon, Pennsylvania, South Carolina, Tennessee, Texas, Utah, Virginia, Washington, and Wisconsin.
Sono Bello Complaints
Pros, Cons, and Sono Bello Complaints
What did we find as the best and worst parts of Sono Bello, and what about Sono Bello complaints?
Pros:
There are financing options.
More than 70 locations are available.
Cons:
Sono Bello complaints claim the results weren't what they expected.
We can't tell if Sono Bello before and after pictures are linked to this specific procedure.
The cost is out of reach for many.
What Users Are Saying
What Users Are Saying
"I'm in my 3rd month since my procedure. I'm still very happy with my results. As they continue every week. I would recommend the Ontario, Calif. location. Professional, friendly, & caring. Thank you, Sonobello."
Bottom Line
The Bottom Line on SonoBello
SonoBello is a liposuction alternative focused on the use of lipo laser technology. On the official website, you'll notice before and after pictures to highlight its effectiveness. However, the cost is potentially a concern for some. While there are benefits to SonoBello, there are alternatives based on your weight management plan.
We're all for moving toward a healthier life and we know that means living at your healthy weight and making lifestyle changes that can sometimes be difficult. That's where a clinically-proven system comes into play.
Losing weight can be a difficult process – one that no one should have to tackle alone. With Noom, your weight-loss journey is backed with research and proven results. The program, which doctors designed, partners users with coaches to guide them, push them, and celebrate with them along their journey. Users are introduced to a new way of looking at weight loss as part of a total body experience. 

We're thrilled to announce, for a limited time, Dietspotlight readers get a free trial offer of Noom. Get started today!
Learn More About Noom