Tummy Tuck Belt Review

- 14 Things You Need to Know
The Tummy Tuck Belt expands around the waist and provides a non-surgical approach to weight loss. The product claims to reduce inches around the abdominal area without any supplements or changes in diet. This seems too good to be true.
Optimal nutrition, a balanced diet, and exercise are needed for effective weight loss. We decided to take a closer look at the Tummy Tuck Belt to determine the strengths and weaknesses of this product. Here are our findings and suggestions regarding this product.
Tummy Tuck Belt can be purchased through their Official Site.
Overview
What is the Tummy Tuck Belt?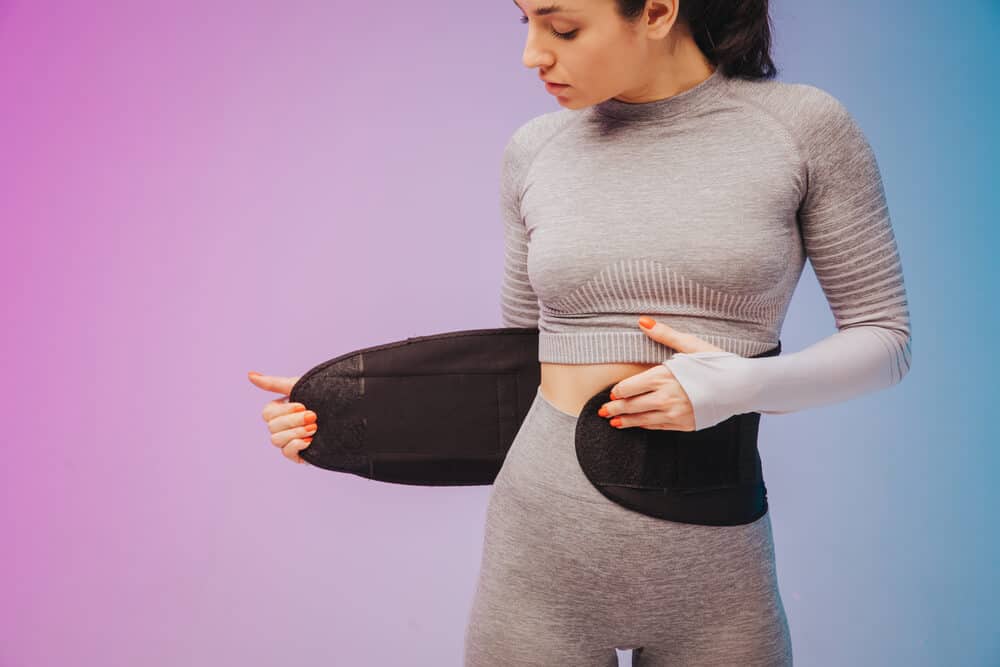 The Tummy Tuck Belt is a slimming belt claiming to cause an instant slimming effect. Every session should last for 10 minutes. This tummy tuck slimming system is made using space-age materials. Being soft and flexible, the company claims that the belt will not cause excessive discomfort unless you wear it for extended periods. If the belt gets dirty from sweat, you can wash it but never put it in the dryer.
Polymers – According to this research, compression garments may benefit individuals seeking medical therapy.
Sports Medicine – This study found that compression clothing may be able to improve recovery after exercise.
Obesity – "Weight training had the strongest association with less WC [waist circumference] increase."
It is meant to compress your stomach inwards and instantly help you attain a slimmer look. If you want, you can wear it under your regular clothes. The product is sold together with the Tummy Tuck Belt cream. This thermal accelerator is claimed to help burn belly fat.
According to the manufacturer, quick weight loss will be realized if you combine the belt with their diet and exercise program. The program is sold separately. People who cannot work out for whatever reason can stick to the Tummy Tuck Belt and cream and watch the fat melt away at a slower pace.
The manufacturer claims that the cream keeps burning fat for up to 3 hours after taking off the belt. Working out can help you experience results twice as fast.
Tummy Tuck Belt Competitors
Benefits
Who Makes Tummy Tuck Belt?
Savvier Direct manufactures the Tummy Tuck Slimming System. The company is a direct-response business behind brands such as:
Flirty Girl Fitness
Bender Ball
6-Second Abs
Melt It Off
Mama Wants Her Body Back
Shapely Secrets
Zone Pilates
Cross Crunch
Easy Curves
Crunchless Abs
Gliding
Scroll below for one of the best products we've seen over the last year.
Ingredients
Tummy Tuck Belt Benefits
Based on reviews for Tummy Tuck Belt, potential benefits include:
Instant slimming
Fat loss
Reduced belly fat thickness
According to the Tummy Tuck seen on TV advertisements, users are able to see the most weight loss results when following a diet and exercise plan as well. The company also claims customers can see the results through ultrasound imaging and heat vision photography.
How To Use
Tummy Tuck Belt Ingredients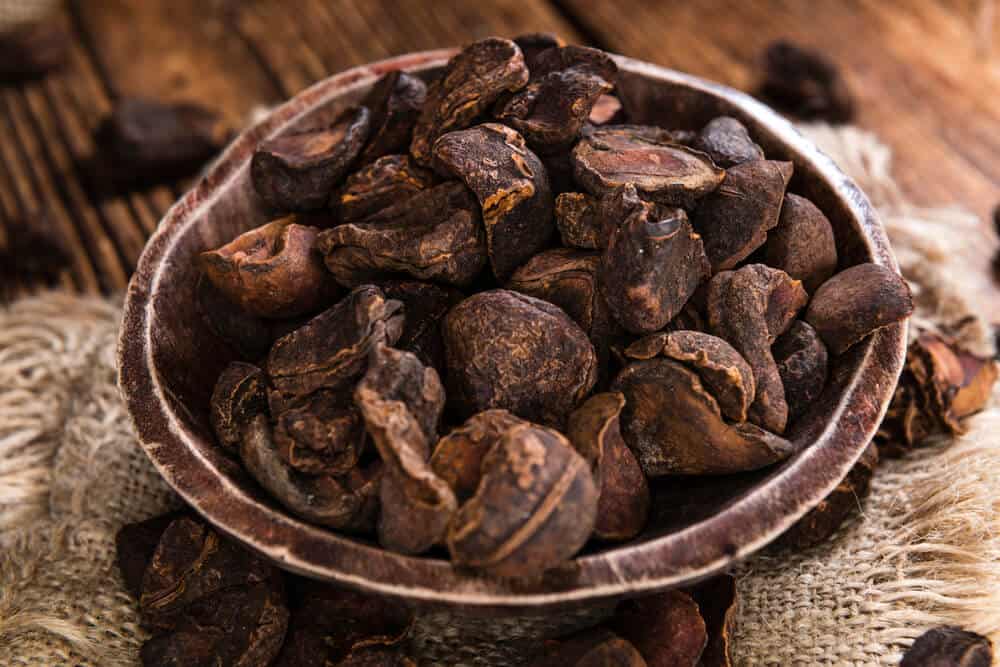 As mentioned, the tummy tuck slimming system belt comes with an accelerator cream meant to help scorch belly fat. The belt itself is a slimming garment made of flexible space-age material. The manufacturer does not disclose the ingredients used to make the thermal accelerator cream. We found the ingredients, and they are:
Water
Ethoxydiglycol
Caffeine
Kola nut
Caffeine
Caffeine is an often studied ingredient relating to weight loss. According to Critical Reviews in Food Science and Nutrition, "caffeine intake might promote weight, BMI and body fat reduction." Additionally, based on a study in the journal Theranostics, "caffeine protects the skin from oxidative stress."
Ethoxydiglycol
Based on the scientific research into the ingredient, PubChem states ethoxydiglycol is used in "topical preparations for affording protection against sunlight [and] topical sun tanning preparations."
Kola Nut
Kola nut is more than a nut, according to the Journal of the Royal Society of Medicine. "Some research has shown that kola nut extract contains the stimulants caffeine, theobromine and kolatin, and glucose, and is able to counteract fatigue, alleviate thirst and hunger."
Does It Work?
How to Use the Tummy Tuck Belt System
Like many medical products, Tummy Tuck Belt results vary among users. Using it correctly is not a guarantee that it will work. However, proper use will increase your chances of success. So how is it meant to be used? According to the packaging:
Apply the accelerator cream. Fill your hand with sufficient cream and rub it from just below your chest to your hip area. You shouldn't apply the cream to your back.
Wait for a minute before fastening the belt over your midsection. Raise the belt from your feet to your belly area and secure it till it holds tight. Wear under your clothes.
For two minutes, perform standing abdominal contraction exercises. Continue to wear, doing regular activities for 8 minutes, for 10 minutes with the belt on. You shouldn't wash off the cream for at least 2 hours, as it accelerates the process.
The process should be repeated twice every day. The company claims 2x faster results if you also exercise during the day.
If you want a flat stomach, wear your regular clothes over the Tummy Tuck Belt. You can wear the belt for as long as you wish, although you will get very sweaty because the belt increases metabolism around the tummy. Most people won't perform strenuous activities with the belt on since it presses the stomach a lot. Some can't even get up because of the pressure.
It is vital to fit the belt properly since it might move up your abdomen and your chest. If this happens, make sure you push it down as fast as possible since it will only hinder your breathing without offering any benefits. Also, make sure you get the correct size. A small belt may even fail to go beyond your hip area.
Pros & Cons
Does the Tummy Tuck Belt Work?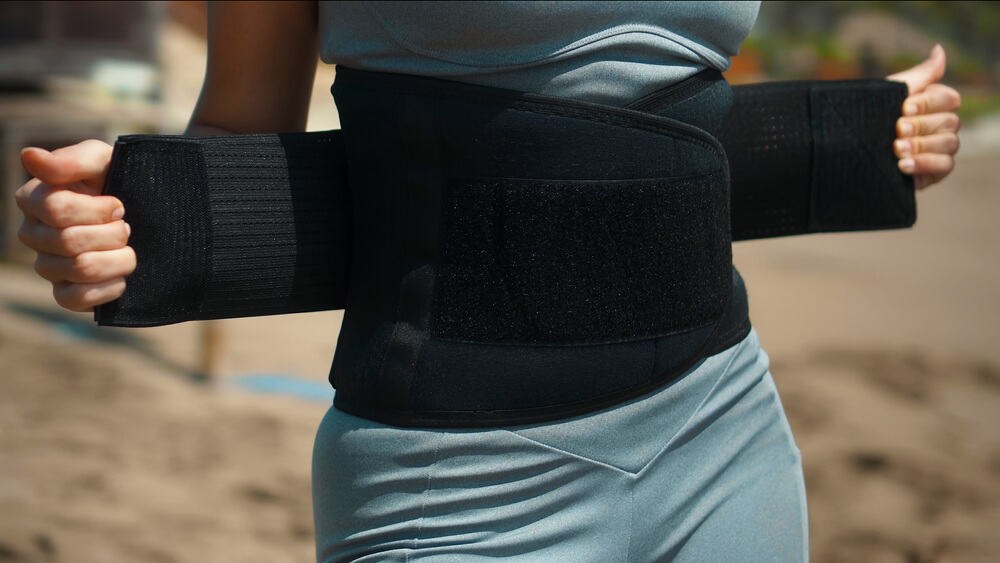 According to the manufacturer, anyone can use this weight-loss program to lose belly fat without working out or going on a diet. However, incorporating the Tummy Tuck Belt exercise and developing proper eating habits will help you experience results faster. The company sells its workout and diet manual separately.
If you are interested in long-term results, you will definitely have to make an effort to adjust your lifestyle. The belt eliminates water weight, and the results will last for a short time. Considering the use of the Tummy Tuck Belt could only produce short-term success, our research team focused on the benefits of a long-lasting solution to weight loss. According to the Medical Clinics of North America Journal, "treatment of obesity requires ongoing clinical attention and weight maintenance-specific counseling to support sustainable healthful behaviors and positive weight regulation."
According to research, it is not possible to lose weight at a single spot in your body. According to a study published in the journal Evidence-Based Complementary and Alternative Medicine, "interventions improve obesity-related outcomes including body mass index (BMI), body weight, body fat, and waist circumference, yet it is unclear whether these improvements are due to increased physical activity, increased lean muscle mass, and/or changes in eating behaviors."
Weight loss experienced from using this product is temporary. No fat is burned; instead, water is lost, giving a brief impression that a user lost weight. Over days, your belly will get back to its original size.
You will find before and after pictures that show the results you should expect on the official website. However, Tummy Tuck Belt before and after photos doesn't necessarily mean the product will deliver results.
A better way to determine the possible Tummy Tuck Belt results is to consider customer feedback. Most customers were disappointed with the product, mostly because it makes extraordinary claims that are supposedly backed by research.
The detailed studies are not mentioned by the manufacturer, possibly because there is none. The Tummy Tuck Belt under-delivers when put to real-world use.
Side Effects
Cons of the Tummy Tuck Belt Miracle Slimming System
Below are some of the cons of this slimming system:
The product only delivers short-term results and will, therefore, not help people who are trying to get healthy.
In most users, the product did not deliver results. Many people have even labeled it the 'Tummy Tuck Belt scam.'
If you get approved for the money-back guarantee, you will still have to pay for shipping. Also, you will have to pay for all the handling charges. Many buyers fail to note this when purchasing this slimming system.
The Tummy Tuck Belt cost is expensive.
Once you make a purchase, the company will keep billing you every two months for a new 60-day supply of the accelerator cream. If you forget to cancel these extra purchases, you will pay a lot of money unnecessarily.
The belt does not stay in place. Many users complained that it kept rolling up to their chests. This even led to difficulties in breathing.
Getting the belt around your stomach is a complicated process, especially if you are excessively overweight.
Without working out and dieting, your results will be temporary.
It is almost impossible to work out with the belt on since it hurts your stomach. You may be very uncomfortable when exercising. The extreme pressure may even cause difficulties in breathing, and this will affect your capacity to engage in workouts.
Lawsuits
Potential Tummy Tuck Belt Side Effects
The belt is made of a material that will not seep from the belt into your skin.
Some users have actually developed Tummy Tuck Belt side effects from using the cream, although some are simply allergic reactions to the ingredients.
Potential side effects of topical creams, according to the Indian Dermatology Online Journal, include:
Rashes
Itchy skin
Burning sensation, mainly when used for the first time
Development of stretch marks
It is worth noting that the treatment is unlikely to result in long-term benefits.
Mainly, such products make you lose water weight and can help you achieve a flat stomach for a few days at most. When on this treatment, you can also expect to experience a lot of dehydration and excessive sweating.
The advantage is that it will help you get rid of toxins in your skin. That said, you will need to rehydrate frequently.
The cream is only meant to be used on the midsection. You are unlikely to enjoy using this cream. It is sticky and hardens on your skin, giving an uncomfortable feeling.
As seen from these reviews, the results vary among the users. However, after analyzing the review data, the reviews are disproportionately negative. This means there is a meager chance that the belt helps people lose weight. Those who experienced positive results may have worked out and eaten a proper diet to lose weight. No research shows how belts and wraps help people lose weight.
Some users even found it a struggle to wear the belt. Many had trouble performing basic tasks with their bellied pressed inwards.
Spandex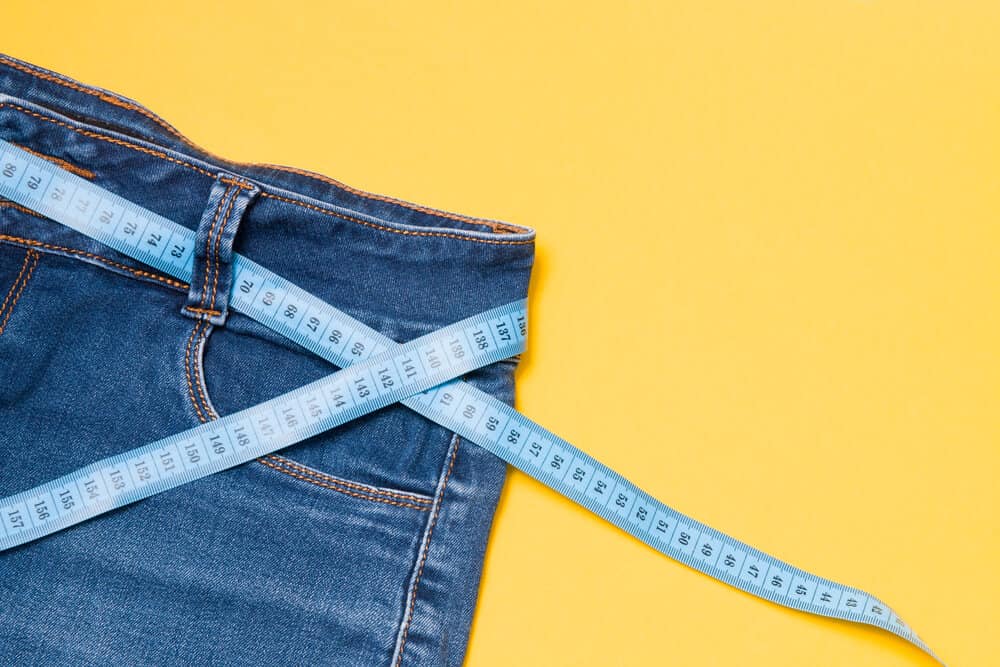 Spandex is an elastic fiber used for gloves, skinny jeans, belts, leggings, etc. It stretches easily, so it's commonly used in products that need to accommodate various sizes.
What is it Supposed to Do?
Spandex allows for Tummy Tuck Belt sizes to fit many different sized people. This doesn't mean it is one size fits all. There are limits, though we didn't find direct mention of the maximum size on any product we reviewed.
Clinical Research
We were unable to find any clinical research that connects spandex to weight-loss. Still, the elasticity of the belt may temporarily reduce waist circumference by placing pressure on the waistline. It works similarly to a corset, but the results are not lasting or as invasive as this approach. In neither case will you notice long-term changes once the belt (or corset) is no longer worn daily.
Nylon 
Nylon is a silk-like, moldable material used for women's stockings, parachutes, flak vests, and tires in the 40s. It is still used in clothing materials throughout the world, including products like the Tummy Tuck Belt. It is not flexible, so it is the means of providing pressure on the midsection.
What is it Supposed to Do?
Nylon is supposed to compress the stomach area to decrease the waist size. Just like the spandex, the results are only temporary. Once you stop wearing the Tummy Tuck Belt, the smaller size will not last long-term.
Clinical Research
There is no clinical research on Nylon, but the belt's compression could shrink waist size for a short period. It is a well-known and commonly used material, so the risk of adverse reactions tends to be small, but there is always the chance that people with sensitive skin or nylon allergies will notice a reaction.
Customer Service
Tummy Tuck Belt Lawsuits
In December 2017, it was released that a $1 million+ lawsuit was filed against the Tummy Tuck Slimming System for using misleading advertisements to lure in customers. The District Attorney's Office filed the case.
Cost
Tummy Tuck Belt Customer Service
All companies should have helpful customer service representatives, especially if they sell products on the internet. For the Tummy Tuck Belt, the customer service team is outsourced. You can reach customer service through mail at Tummy Tuck® Slimming System 16620 Stagg Street Van Nuys, CA 91406, by phone at 1-800-305-8988, or by email at customerservice@tummytuckbelt.com. You can order by phone at 1-800-830-9418.
The reps have little knowledge about the product. Also, they are slow to process returns. One user tried to request a refund, but the representatives said they couldn't see a purchase record.
The complaint was about billing issues; the consumer claimed that they were charged for items they did not receive and that Savvier LP sent them to a collection agency after the customer canceled their credit card to avoid further charges.
The company Savvier, LP currently has a BBB rating of A+. The Tummy Tuck Slimming System has a BBB rating of A+ as well.
If you want to try the product without going through their customer service team, you can buy it at a local store. As seen on TV, the Tummy Tuck Belt is sold by many major retailers, including Walmart, mainly because of its sudden rise in popularity.
Ensure you keep all receipts and boxes since they will be needed if you ever want to return them for a refund.
It Works Wraps
Tummy Tuck Belt Cost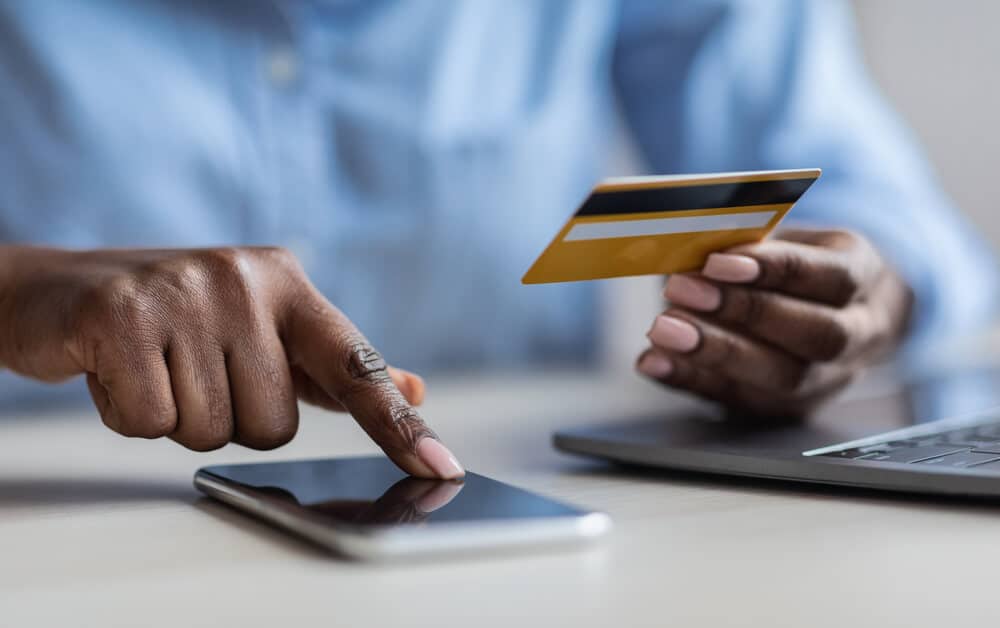 The Tummy Tuck Belt slimming garment and thermal accelerator cream can be purchased directly from the manufacturer. The prices listed on the website are:
Every size belt is $39.98 or 2 payments of $19.99 PLUS $9.83 standard shipping/handling.
Each belt ordered comes with a 30-day supply of cream.
Ordering the belt enrolls you in an auto-ship program, which includes a 2-month supply of cream sent automatically every 60 days for $19.99 plus $6.99 shipping/handling.
Customers must call 1-800-305-8988 to unsubscribe from the auto-ship program.
A 30-day supply of cream may be ordered separately for $24.99 plus $3.99 shipping/handling.
The Tummy Tuck Slimming System includes one belt, one 30-day supply of cream, a "You Choose How To Use It" guide, and the Tummy Tightener instructional video. With standard shipping, the product will arrive within 2 to 3 weeks. Alternatively, you can pay an extra $14.32 and get the product in 3 to 5 business days.
It is important to note that you will be billed every two months for extra Tummy Tuck Belt cream, which is done automatically. If you are not interested in extra cream, you can contact customer care to cancel the auto-ship program.
Also, all purchases are backed by a 30-day money-back guarantee. If you are unsatisfied with your purchase, you can contact customer care to return the product and get a full refund.
You will have to pay for shipping and handling if you choose to return the product. It is easier to get a refund if you buy the product from a physical store. Just make sure you keep all the necessary documents and boxes.
It is important to note that the 30-day guarantee terms and conditions say that you are waiving your right to go to court if you are unhappy with the products or the manufacturer's claims.
Tummy Tuck Belt Refund Policy
Tummy Tuck Belt has a satisfaction guarantee available where customers can return items 30 days after purchase. Individuals are able to receive a 100% refund for their items, minus the shipping and handling costs.
What Users Are Saying
Tummy Tuck Belt vs. It Works Wraps
It Works is a line of weight loss products that include slimming wraps and a gel.
Body Wraps are sheets placed on the tummy and other areas and are not elastic compression slimming garments.
Body Wraps are coated with a "proprietary blend of botanical extracts."
Wraps are worn for at least 45 minutes.
Defining Gel can be used with Body Wraps or anytime to accelerate the slimming process.
Other products offered include shake mixes and capsule supplements.
The Tummy Tuck Belt works as a compression slimming garment (it squeezes you) combined with a cream that allegedly accelerates the fat loss process. It Works Body Wraps are sheets of thin fabric coated with botanical extracts placed over the tummy or any location from the neck down. The wraps can be accelerated with the defining gel.
Bottom Line
What Users Are Saying
"I didn't like that it didn't do as advertised. Did not have the instant slimming effect just by wearing under clothes. I used EXACTLY as instructed with NO results."
"This is very versatile and can be used in different areas of the body. With three power units, we can use it on several areas at the same time."
"It doesn't stay in place and after having it on a few minutes it rolls up."
Bottom Line on Tummy Tuck Belt
Is it time to rush to the store for the Tummy Belt? Well, we like that it's easy to purchase, and there are some before and after photos. But we have some concerns about it because science does not support it. Also, we're concerned about the negative user reviews and lack of results.
We are in full support of living a healthier life, and we also know that means being at your healthy weight. Sometimes, the needed changes are difficult, but they don't have to be with a clinically-proven system.
One of the best weight-loss apps we have seen is one called Noom. With personalized meal plans, coaching, and customized health information, Noom makes it easy to make healthier choices and lose weight along the way.
For a limited time, Dietspotlight readers can get a free trial offer of Noom with 100% access.
Learn More About Noom »