Valentus Review

- 16 Things You Need to Know
What is all the fuss about Valentus products? We investigated the ingredients, side effects, company history, and science behind these Prevail products and then wrote this detailed article. We also took the time to read hundreds of customer comments posted worldwide and discovered that this company received a 'A-' rating from the BBB. Finally, we summarized all the info into this helpful review.
Valentus can be purchased through their Official Site.
Overview
What is Valentus?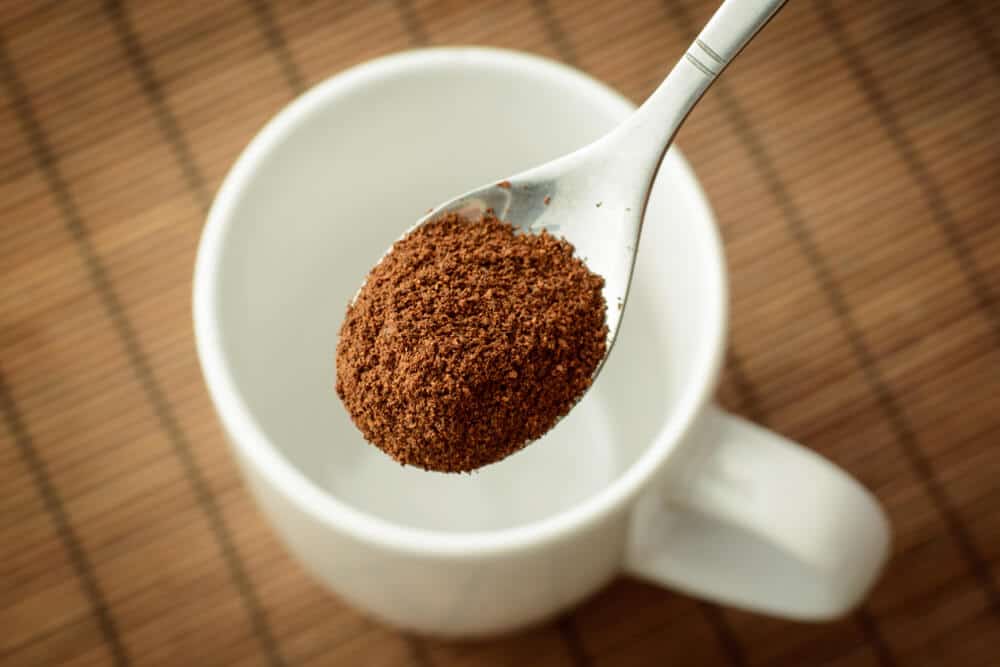 Valentus offers a small range of drink powders for weight loss, digestive health, immune system function, and energy. Many of these fall under the Prevail brand, Valentus being Latin for "prevail".
These products include SlimROAST coffee and are supposed to boost health, vitality, and nutrition. They're made with the "purest natural ingredients." Here's a closer look at what's in these supplements:
Colombian Espresso Coffee
Phenylethylamine(PEA)
Caffeine
L-Theanine
Methylliberine
Green Tea Extract
Alpha-GPC
DL-Phenylalanine
Griffonia Seed Extract
Full-Spectrum Cocoa Extract
Beta-Ecdysterone
Methoxyisoflavone
Chromium Polynicotinate
New for 2020 is ThermoPerk, which is to shut off cravings and boost metabolism. The ingredients are; Rhodiola Rosea Extract, Natural Caffeine (from Coffee Extract), Bacopa Monnieri Extract, p-Synephrine HCL, Inonotus Obliquus (Chaga), Cordyceps, Trace Mineral Blend, Black Pepper Extract, Ganoderma Lucidum (Reishi), Huperzia Serrata Extract (1% Huperzine A), Yohimbine HCL (5mg).
Other ingredients used by the company include cassiolamine extract, Cissus quadrangularis, garcinia Cambogia, natural caffeine, raspberry ketones, green tea extract, minerals, inulin fiber, probiotics, and phaseolamine extract.
These ingredients are said to come from some of the most pristine places on the planet, and many of them provide antioxidants to help combat harmful free radicals.
So, how effective are the ingredients?
Valentus Competitors
Company Bio
About Valentus – The Company
Valentus, Inc. has been in business since 2014 and was founded by Dave Jordan (the CEO). He is a multi-level marketing veteran but has a history of moving on from companies just as they are about to go under.
This is a multi-level marketing company with a 'A-' rating from the Better Business Bureau. They've been rated 5/5 stars, based on a single customer review. But, they have closed 9 complaints with the BBB in the last 3 years. Only one complaint closed in the previous 12 months.
As for the location of this business, the official website says:
Valentus, Inc.
3900 W 53rd St
Sioux Falls, SD 57106-4220
Valentus and the Better Business Bureau (BBB)
Even though Valentus, Inc is not accredited with the BBB their rating is an "A-" along with 5 out of 5 stars based on 1 customer review. They have closed 9 complaints in the last 3 years and 1 complaint closed in the last 12 months.
Scroll below for one of the best products we've seen over the last year.
Login
Valentus Login
There is a Valentus login page that offers two different options. These include Pre-Enrollee login (requires your email address), and Member Login (requires username and password).
The Valentus login page is for sales representatives, as well as customers purchasing these supplements.
They also run a mobile app for Android and iOS that is for use by distributors.
Product Line
Valentus Products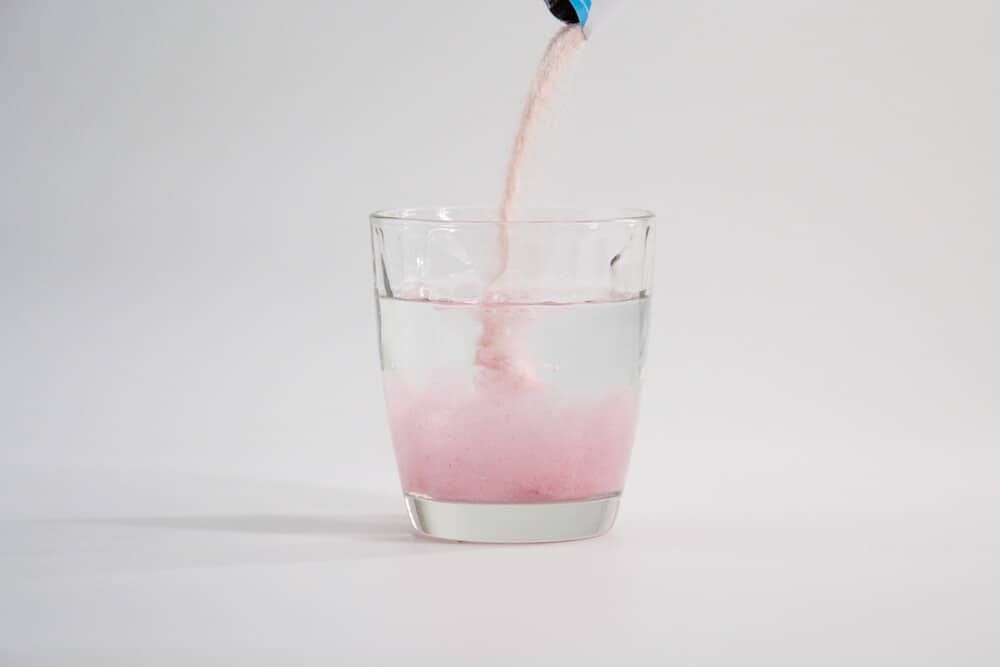 You may have stumbled across Valentus juice or Valentus weight loss coffee, but there are a few different products to choose from. Here is a breakdown of these health supplements:
Prevail Valentus SlimROAST
Helps control appetite, regulates the body's absorption of fat, elevates mood, provides antioxidants, balances sugar absorption, and boosts focus and brain health.
An oral spray that provides electrolytes to help with proper hydration offers nutrients and charges the body's cells.
Increases energy levels, improves mental focus and helps boost overall performance.
Contains antioxidants to boost the immune system's health, which may help prevent some illnesses such as colds.
Other products include:
Weight Management – SlimROAST Brazilian:

Retail Price $74.95
Preferred Price $59.95.

Slim Roast Italian Tub

Retail Price $74.95
Preferred Price $59.95

Slim Roast Cocoa

Retail Price $74.95
Preferred Price $59.95

Keto Creamer

Retail Price $74.95
Preferred Price $59.95

Slim Roast Optimum

Retail Price $74.95
Preferred Price $59.95

Prevail Fiber

Retail Price $74.95
Preferred Price $59.95

Prevail Fiber Plus

Retail Price $74.95
Preferred Price $59.95

HiBurn8

Retail Price $74.95
Preferred Price $59.95

Optimum Cocoa

Retail Price $74.95
Preferred Price $59.95

24/7 Carb Burner

Retail Price $74.95
Preferred Price $59.95

Thermo Roast

Retail Price $74.95
Preferred Price $59.95

ThermoRoast Cocoa

Retail Price $74.95
Preferred Price $59.95

PREVAIL V-Tox Detox Tea

Retail Price $74.95
Preferred Price $59.95

ThermoPerk

Retail Price $74.95
Preferred Price $59.95

Tropical Blast

Retail Price $74.95
Preferred Price $59.95

Nutrition – Energy

Retail Price $74.95
Preferred Price $59.95

Immune Boost

Retail Price $74.95
Preferred Price $59.95

Max

Retail Price $74.95
Preferred Price $59.95

K-9

Retail Price $74.95
Preferred Price $59.95

E3

Retail Price $74.95
Preferred Price $59.95

M.O.R.E Detox

Retail Price $74.95
Preferred Price $59.95

Emulin C

Retail Price $74.95
Preferred Price $59.95

Emulin M

Retail Price $74.95
Preferred Price $59.95

Prevail Shield

Retail Price $74.95
Preferred Price $59.95

Prevail Relief

Retail Price $74.95
Preferred Price $59.95

Skin Care – Ageless

Retail Price $74.95
Preferred Price $59.95

Instant Youth

Retail Price $74.95
Preferred Price $59.95

Time Reversal Serum

Retail Price $87.97
Preferred Price $69.95

Day Glow Moisturiser

Retail Price $87.97
Preferred Price $69.95

Night Secret Cream

Retail Price $87.97
Preferred Price $69.95
Valentus SlimROAST contains critical ingredients such as:
Colombian Espresso Coffee
Phenylethylamine(PEA)
Caffeine
L-Theanine
Methylliberine
Green Tea Extract
Alpha-GPC
DL-Phenylalanine
Griffonia Seed Extract
Full-Spectrum Cocoa Extract
Beta-Ecdysterone
Methoxyisoflavone
Chromium Polynicotinate
Let's take a look at what these ingredients are for:
Green coffee bean extract
This is a natural extract of unroasted coffee beans. According to the Journal of International Medical Research, it contains the chemical chlorogenic acid, which may help with weight management. This ingredient is found in numerous over-the-counter weight loss supplements.
Ginseng
As per The National Center for Complementary and Integrative Health, ginseng is a root extract commonly used in Asian medicine to help lower stress levels, elevate energy, improve cognitive function, and promote relaxation. It contains antioxidants and may help reduce inflammation.
L-carnitine fumarate
An amino acid commonly used in diet and fitness supplements and it's found in foods like lean beef, low-fat pork, fish, and chicken breast.
It has been said to improve muscle mass, decrease body fat, reduce fatigue, and boost athletic performance.
Cassiolamine extract
A multi-flavonoid compound containing antioxidants that are claimed to aid in heart health, blood flow, immune system strength, and weight management. Unfortunately, scientific studies on this ingredient are few and far between, and nearly every search for the ingredient comes up with Valentus products only.
Cissus quadrangularis
A perennial plant that's also called devil's backbone or veld grape. According to a Lipids in Health and Disease study, it "appears to be useful in the management of weight loss and metabolic syndrome".
Garcinia cambogia
A pumpkin-shaped fruit, also called Malabar Tamarind, which grows in Southeast Asia, India and Africa, according to the National Center for Complementary and Integrative Health.
Natural caffeine
A stimulant and mild diuretic taken from plant sources such as coffee beans, kola nuts, guarana, cocoa beans, yerba mate, and tea leaves. It has a bitter taste and is found in various beverages, foods, and supplements for energy and weight loss.
Phaseolamin extract
An extract of kidney beans that functions as an a-Amylase inhibitor, which helps block the body's digestion of carbohydrates.
Green tea extract
Also called camellia sinensis, this plant contains both caffeine and catechins (EGCG), which have been shown to promote health and aid with weight loss.
Chromium
According to the National Institutes of Health, it is an important mineral that helps regulate carbs, proteins, and fats.
So, Valentus Coffee may be helpful for weight loss to some degree. However, after reading numerous SlimROAST reviews on websites like Amazon, it's clear that some users saw no benefits at all. Some even complained of unpleasant taste and headaches from this weight loss coffee.
Raspberry ketones
MedlinePlus says raspberry ketone is a "chemical found in red raspberries, as well as kiwifruit, peaches, grapes, apples, other berries, vegetables such as rhubarb, and the bark of yew, maple, and pine trees. People take it for weight loss.
Research from Life Sciences suggests it may help boost metabolism and increase the hormone adiponectin, which can help burn off fat and reduce appetite.
Directions
How to Use Valentus Coffee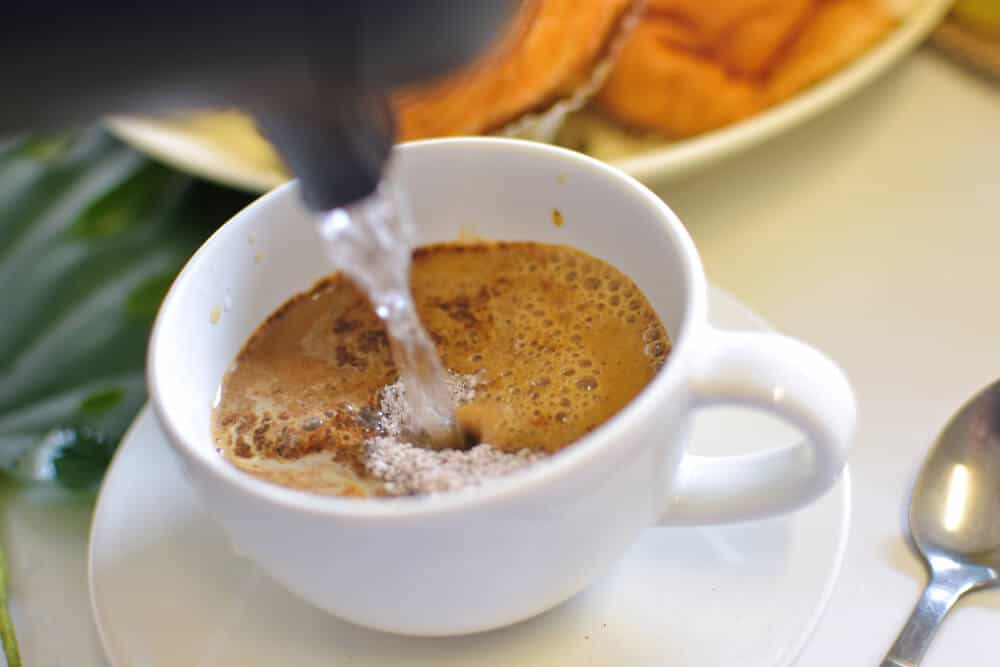 Like other Valentus products, this SlimROAST weight loss coffee comes in convenient packets or sachets. Just empty one packet into 4-8 ounces of cold or hot water and stir well, and even add cream or sweetener if you prefer. It is supposed to be consumed 30-60 minutes before a meal, and you need to drink it at least once daily. No more than 2 packets are recommended each day.
Ingredients
Other Valentus Ingredients
Now for a better look at some of the other key ingredients in Valentus products, and what they have to offer.
Maca
This is a vegetable and it has been used for many years as an aphrodisiac. It grows in regions such as Peru and is sometimes used to improve bone strength, cognitive function, and brain health, libido, and to alleviate sexual dysfunction, per one study in CNS Neuroscience & Therapeutics.
Rhodiola Rosea
An herb that is often used as an alternative medicine to treat mental fatigue, and reduce stress levels, based on research published in the International Journal of Psychiatry in Clinical Practice.
Gotu kola 
Also called Centella Asiatica, this herb is sometimes used in certain parts of Asia to treat respiratory infections, memory, and mental fatigue.
Guarana seed
Also called Paullinia Cupana, this is a plant that contains the stimulant caffeine. It's used in many supplements to suppress hunger, aid with weight loss, and boost energy levels.
Fruit extracts
These are natural fruit ingredients included to provide antioxidants, which in turn may help combat harmful free radicals. These extracts also offer some vitamins and minerals.
Dandelion root
According to one study in the Journal of Alternative and Complementary Medicine, this plant extract (also called Taraxacum officinale) contains chemicals that increase the body's urine production and output. This, in turn, can help flush out the bladder and reduce water weight and bloating.
Inulin fiber
A type of soluble fiber found in chicory root, artichokes, leeks, garlic, bananas, onions, barley, and rye.
According to a study published in Nutrients, it works as a prebiotic in the digestive tract to help promote gut health and good bacteria in the digestive system and may help promote satiety.
Probiotics
Live microorganisms found in foods such as yogurt, kefir, miso, sauerkraut, and kimchi. They are also found in certain supplements. According to The National Center for Complementary and Integrative Health, probiotics are good bacteria that benefit the gut and promote good colon health.
Side Effects
Valentus Side Effects
We found that some Valentus users experienced certain side effects while taking these weight-loss and health products. This may be due to the stimulants in these supplements. For instance, the SlimROAST instant coffee contains 127 milligrams of caffeine per serving. Some reported side effects include:
Upset stomach
Jitters
Headache
Nausea
Abdominal cramps
Trouble sleeping
Nervousness
Fast heartbeat
Diarrhea
Results
Valentus Results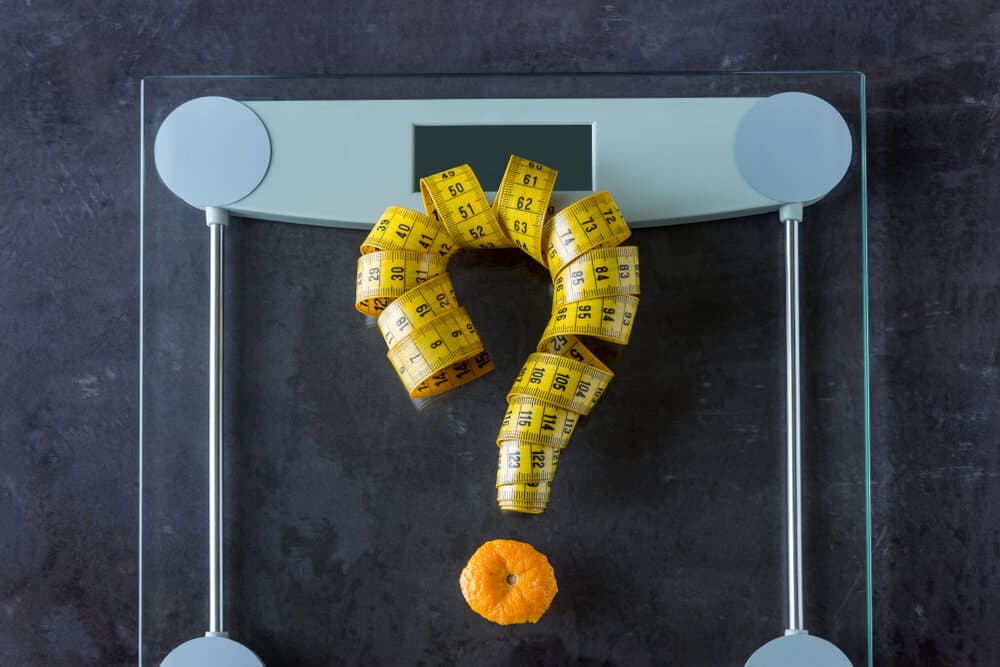 We looked at all kinds of Valentus reviews to better understand the actual results from these weight loss, energy, and immune support products. Reviews on sites like Amazon are mixed.
The official website simply states that you will get great results, but no time-frame is mentioned for some products. However, with PrevailMAX, you are supposed to see noticeable effects in only minutes of taking the product.
You may also notice an almost immediate boost in energy and focus from certain Valentus powders since they contain stimulants such as caffeine, guarana, green tea, and coffee bean.
However, weight loss, digestive function, and immune system changes may take more time.
While some say that Valentus worked for them, others say that the ingredients (specifically in the SlimROAST) don't actually do much of anything, not in terms of actual weight loss.
It is impossible that taking SlimROAST alone will cause one to lose weight.
Testimonials prove nothing when there is no research to back up the claims that Valentus is making. If you want to make an informed decision, the Federal Trade Commission has a guide on spotting a weight loss scam.
Where to Buy
Where to Buy Valentus
We took a close look at the official website, and it doesn't look like you can order Valentus Slim Roast Optimum Coffee, Prevail Max, or other Prevail products from the website.
When you click the "order" button, the site takes you to a referring member page that asks for a user name or the individual who referred you. This way, the person that turned you on to these products can get credit for the purchase.
On the other hand, you can find Valentus on Amazon. Other dealers include Walmart, Bonanza.com, eBay, and other online distributors by searching for specific Valentus products.
Valentus Return Policy
They offer a 90-Day return period on the initial order and a 30-Day return period on subsequent orders. Any order refund for an Independent Representative (IR) (and/or his or her Preferred Customer (PC) who ordered directly from the Company) is subject to a 10% restocking fee on the products returned. Shipping costs for returned products are at the IR/PC's own expense and must be received unopened, sealed, and in a non-damaged condition.
Prices
Valentus Prices
Note that the cost of Valentus products may vary from dealer to dealer. But you can expect to pay around $60 per box. This includes the Valentus coffee price.
However, it seems that Amazon now only sells Valentus SlimROAST in box and canister form.
Return Policy
Hidden in the Policies and Procedures page of the Valentus website, the company lists its return policy.
They state that "The Company will refund the purchase price of Product or exchange it in pursuant to the following", and goes on to list that it only applies to the first purchase and that they must send all unopened products back to the Valentus at the customer's own expense.
There is a 90-day return policy, but anything returned within 12 months is still guaranteed a 90% refund.
MLM
Valentus Pyramid Scheme?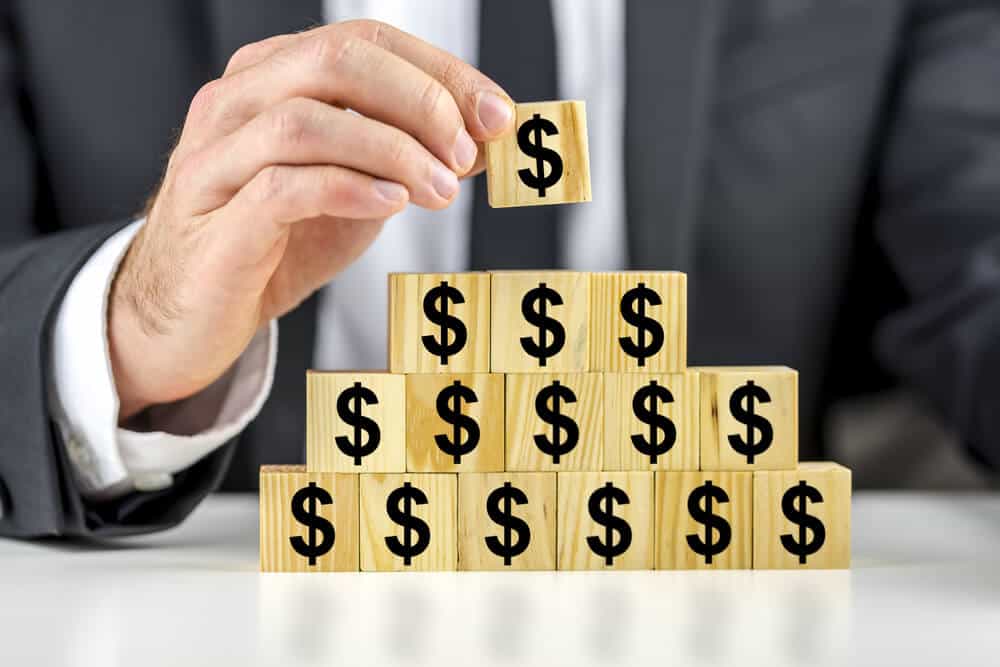 You may have heard of Valentus's network marketing. Put simply, this company is an MLM (multi-level-marketing) business that allows independent sales representatives to sell Valentus supplement drink powders all over the world.
But is Valentus a pyramid scheme? Well, since it is an MLM approach, sales representatives are focused on recruiting new sales reps and earning commissions based on the number of sales and recruits under them. The more recruits you have, the more money you can make, making it clear that Valentus is a pyramid scheme.
As for Valentus MLM compensation, sales reps can earn 25% commission to start with. There is even a $100 startup bonus, and commissions and bonuses naturally increase with higher sales.
An MLM is not always "legit." There are still risks in being part of a pyramid scheme, but Valentus seems to be transparent about what you get. Warning signs would be an overemphasis on recruitment rather than selling products.
The mandatory buy-in of the product is how many untrustworthy pyramid schemes make money off of new sellers. They are not actually able to sell their products, while others thrive.
Be warned that their compensation plan is very similar to Vemma, whom the FTC shut down in 2015.
Valentus Distributor
Becoming a Valentus Distributor
Valentus does not clarify how to become a distributor for their product, but they do layout how it will work once you become one. Presumably, a login is necessary first.
To become a seller, there is a $20 activation fee. From there, one can order from several packages ranging from 1 box to 16 boxes of product. You can purchase them wholesale, so you get a better deal by buying more.
As mentioned above, there is a 25% commission and a $100 starting bonus.
Valentus will want to have as many people selling their products as possible.
The Valentus compensation plan, as noted on their website:
Retail Commissions – 25%
Fast Start Bonus – Up to $100
Legacy Coded Bonus – $100
Dual Team Commissions – Up to $100,000 per week
Dual Team Matching Bonus – Seven levels starting at 20%
1% Global Volume Shared Enrollment Pool
Vehicle Bonus – $400 to $3000 monthly
Below is a list of the prices per package that you have access to as a seller. When purchasing from Amazon, one can expect to spend about $60. We suspect these are sold by those who buy as many as 16 boxes at $500, making nearly $30 per box.
Lawsuit
What About the Valentus Lawsuit?
According to BehindMLM, Advanced Laboratories International LLC filed a $3.18 million lawsuit against Valentus in March of 2016 regarding a coffee shipment. From what we gathered, this has nothing to do with Valentus product safety or the FDA.
It was merely a disagreement concerning a supplier contract agreement.
One interesting fact from this lawsuit is the revelation that Valentus only pays $6 per box of coffee (remember that they sell them for $60). This may be a factor if you are deciding if SlimROAST is worth the price.
Although not a lawsuit, Valentus became involved in another scandal in the U.K. even though its products are illegal in the U.K., distributors were selling in the area.
Former Miss England finalist Charlotte Thomson was approached by the Trading Standards to shut down her Valentus business, in which she sold their products through their MLM system. Apparently, Ms. Thomson did not know it was illegal and blamed the company for the issue. Valentus made no comments on the subject.
Finally, in 2019, Valentus was accused by MedSafe of delivering supplements that contained a class C drug (according to New Zealand), phenylethylamine, and prescription DMAA.
Both Singapore and New Zealand have warned against using some of the company's products for containing these amphetamines.
New from 2020, the FDA sent a warning letter to the company for claiming their products are to cure and treat diseases. They were advised to correct the issue within 15 days and contact the FDA with the steps taken to correct the claims. A quick review of the site shows that they have complied.
What Users Are Saying
What Users Are Saying
"I love the taste of this coffee, did not see a difference in weight though. Good energy benefits."
"Don't waste your money. Awful taste and doesn't suppress appetite. I don't notice any more energy than my regular cup of coffee and at least that doesn't taste like dirt. Very disappointing."
"This product is an okay product. It does work for weight loss but then it plateaus after a week of using it. I was losing 2 pounds per day or 14 pounds in one week. But when it came to the next week, I didn't really lose anything, I just maintained the weight that I lost from the week before. I do get an upset stomach with this product but I try to take it more around lunch time with food instead of an empty stomach and that seems to help."
Bottom Line
The Bottom Line on Valentus
All in all, Valentus products do contain some beneficial ingredients that provide antioxidants and stimulants to help with weight management, energy levels and digestive health. We even found some positive user comments online for Valentus juice powders and weight loss coffee. But there are a few things that concern us:
Some customers experience unwanted side effects with Valentus coffee, which include headache, jitters, nausea and upset stomach.
A 24-pack of Valentus SlimROAST is around $60, which is a lot for coffee, especially if you drink more than one a day (might only last a couple of weeks).
Some nutritionists say that the ingredients are unhelpful in weight loss.
We're all for moving toward a healthier life and we know that means living at your healthy weight and making lifestyle changes that can sometimes be difficult. That's where a clinically-proven system comes into play.
Among the best weight-loss support apps we've seen ever is Noom. Noom provides users with personalized plans, human coaching, support groups, and so much more to help you make healthier choices.
Plus, for a limited time, Dietspotlight readers can try Noom as part of a free trial offer.
Learn More About Noom »