Pruvit Review

- 18 Things You Need to Know
Pruvit is a supplement company that develops products designed to help users lose weight quickly and efficiently. Pruvit claims it can 'reboot your body' in 60 hours, but does that mean it will leave you lighter? We looked at the science behind these products and found a serious shortage of evidence across the board.
Pruvit's success depends on whether it can live up to claims, and our research team found a number of other factors that determine that. On top of that, we were taken aback by some user comments on side effects. Here's the summary on whether this line is worth a shot.
Pruvit can be purchased through their Official Site.
Overview
What is Pruvit?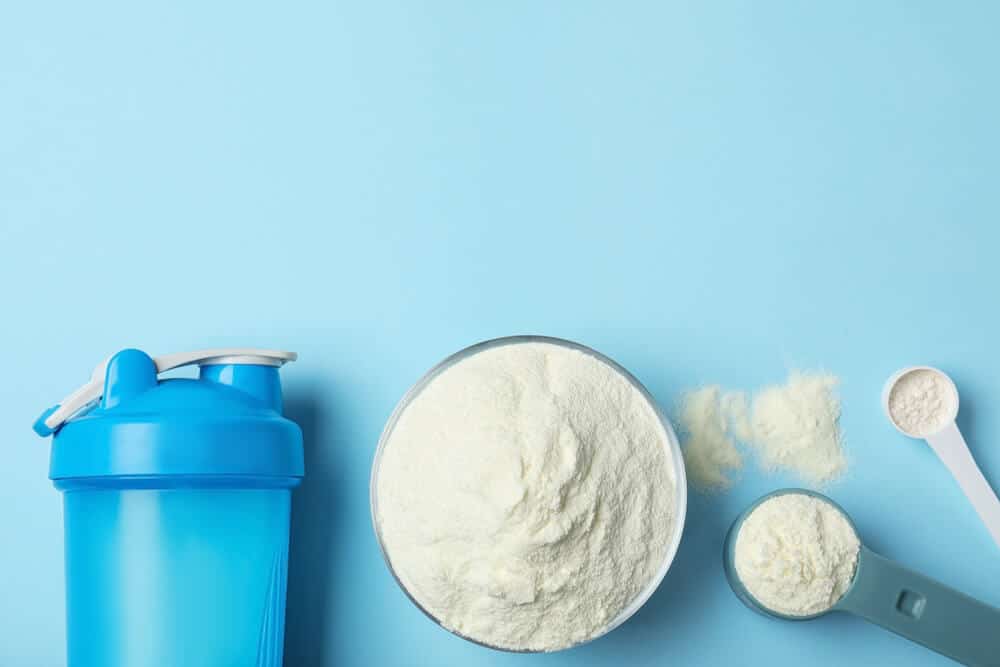 First of all, Pruvit is a line of powdered weight-loss drinks aimed at eliminating fat. The supplements are supposed to suppress appetite, encourage fat loss, boost energy levels, and increase strength. The products are available directly from the official website and on Amazon.
They do have a research tab on their website, but it doesn't exactly tell you much, and certainly doesn't take you to any studies carried out on their products. Currently, Pruvit Keto OS Max is the most popular supplement in the line.
Recently, Pruvit renamed Keto Max to Keto//OS NAT.
Let's take a quick look at Max and ketosis before heading on to learn more about Pruvit.
Metabolism – "Indicates that aerobic endurance exercise by well-trained cyclists was not compromised by four weeks of ketosis." So if the supplement puts you into a ketosis state, then you may see an increased physical performance, even in cardio or long-distance exercises.
The FASEB Journal – Being in ketosis may allow for clear focus because the brain is being fueled by ketones, improving brain function and cognitive abilities.
Metabolism Journal– When paired with moderate exercise, those in a state of ketosis easily burn three times more fat than those who aren't.
Pruvit Competitors
Company Info
How Did Pruvit Start?
The company first appeared online in 2013. They are located at 901 Sam Rayburn Hwy, Melissa, TX 75454-2218, their phone number is (972) 369-2886, and their email address is support@pruvithq.com. Pruvit products saw their start with the original Keto OS, which was the first consumer-based supplement drink for ketosis of its kind in the market.
However, the initial weight-loss aid release took place amidst a flurry of less than favorable reviews, from complaints about the taste to claims that it was entirely ineffective.
Pruvit Keto Max is to correct its predecessor's mistakes and improve parts of the formula that worked.
Since then, the company has released better products and worked on its original Keto OS formula.
Pruvit now considers itself the world's foremost ketone technology leader.
However, its status as a multi-level marketing company leaves some curious dieters questioning whether they can trust this corporation.
Pruvit offers various products, most of which claim to help you go into ketosis. The company also holds "Keto//Kademy" where individuals can learn more about ketones, their products, and how to get involved, though ticket prices start at $229.
Pruvit and the Better Business Bureau (BBB)
Pruvit's been in business for seven years, according to the BBB. The average review rating is 4.81/5. There have been 81 closed complaints in the past three years, but the numbers are improving. In the last 12 months, there have been only 10 closed complaints. Pruvit is not accredited by the BBB, but they have earned an "A" rating.
Pruvit Products
Keto//OS Nat Lite
Pruvit Pulse App
Keto//OS Prø
Signal//OS AM/PM
Keto Reboot System
Keto//Up
Better//Broth
Keto//Kreme
MCT//143
Mito//Plex
24Fast
Challenge Pack
Keto//Kick
Keto//OS Pro
Keto//OS Black Label
Scroll below for one of the best products we've seen over the last year.
Claims
Pruvit Keto OS Max Claims
Pruvit Keto Max is to supply the body with enough ketones to make it switch to a temporary state of ketosis, which helps keto dieters struggling with progress.
Supposedly, this product can kick you into ketosis within a mere 30 minutes, and if you keep drinking it, you'll easily stay in that state.
However, the drink is a weight-loss aid, not a miracle product. The ketones Pruvit includes in their product also claim to boost health.
While the company which manufactures it states that most users will undoubtedly see some degree of results when taking Keto Max; they also recommend that users try to limit their carb intake and eat healthy to allow the product to show results.
Ingredients
Pruvit Ingredients
The entire concoction of Keto Pruvit OS Max is a proprietary lab-tested formula that is supposedly designed explicitly for weight loss. Ingredients in the new Keto//OS NAT formula include:
KetoNAT (R-Beta-Hydroxybutyrate)
L-Taurine
Fermented L-Leucine
Inner Bark of Uncaria Tomentosa
Erythritol
Citric Acid
Natural Flavor
Malic Acid
Stevia Extract
Caffeine
Xanthan Gum
Beta Carotene
Red Beet Powder
There is one main thing worth noting here, which can be confusing. Very few of these Pruvit ingredients seem to have anything to do with ketones, ketosis, or encouraging ketosis.
Two of the ingredients listed are amino acids L-Taurine and Fermented L-Leucine; the body doesn't naturally produce a conditional amino acid sulfonic acid and fermented l-leucine.
L-Taurine is a conditional amino sulfonic acid, according to Molecular Vision. 
The second protein listed is Fermented L-Leucine, an essential amino acid that the body does not naturally produce.
Interestingly, most of the conditions that L-Taurine and L-Leucine are known to help, and their benefits are also supposedly received through a proper keto diet.
Another two ingredients on the list, Stevia, and Erythritol are natural sweeteners with low glycemic indexes. They're good flavoring options for a weight-loss supplement drink that needs to have a palatable taste.
Beta-hydroxybutyrate, a patent-pending formula by Pruvit, is the only ingredient related to ketosis. It is because it is a ketone body that has increased production and uses it as an energy source by the brain and body.
But are Pruvit ketones enough to fully induce ketosis? Some are weighing in on exogenous ketone supplements' benefits are on the fence about whether beta-hydroxybutyrate alone can kick your body into a ketosis state.
The new Keto//OS NAT comes in a "charged" and "caffeine-free" version. The charged version contains the caffeine equivalent of 12 ounces of coffee.
Caffeine is also proven to help aid weight-loss efforts and reduce fat cells' size when paired with exercise.
Therefore, the "charged" version of these drinks may help you lose more body fat if you work out while using this supplement.
Caffeine may help with digestion. There's research in the European Journal of Clinical Nutrition showing it may improve metabolic rates and maintain weight-loss results.
Take note that minor ingredients, like flavoring or overall composition, may vary very slightly across different Pruvit ketones drink flavors.
Flavors
Pruvit Flavors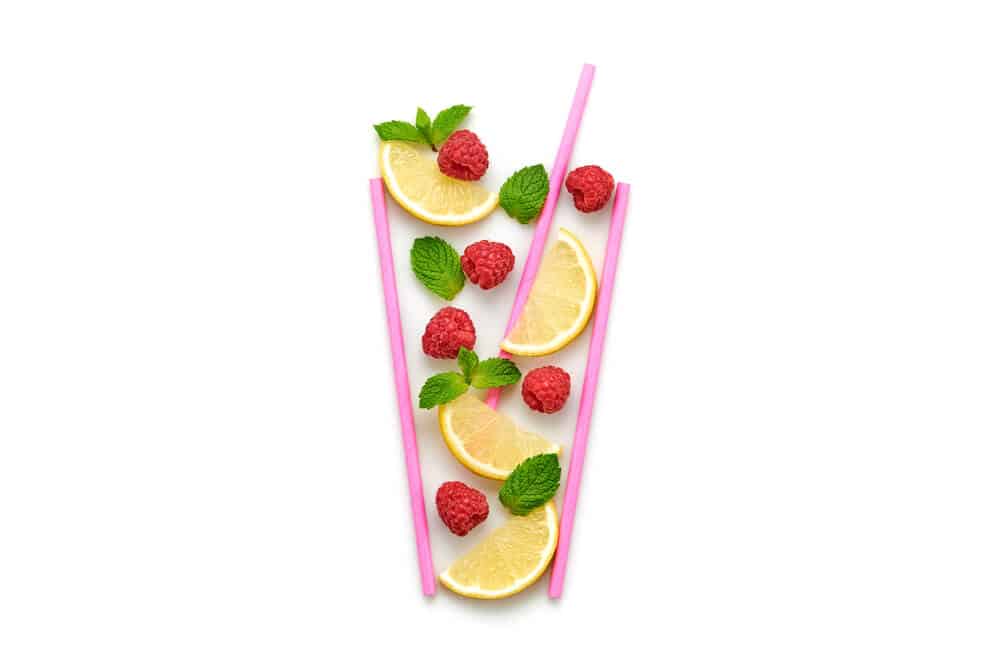 There are three different Pruvit flavors for the Keto Max variety. The first flavor is Raspberry Lemonade, Swiss Cacao, and Maui Punch.
However, the new Keto//OS Nat version has more flavor options, including:
Maui Punch
Raspberry Lemonade
Heart Tart
Lime Time
Berry Blue
Splash
Blueberry Acai
Trü Passion
Nat Lite
Strawberry Peach
Swiss Cacao
All flavors come in a caffeinated and caffeine-free version.
Keto//OS Nat flavor update 2022:
Miami Vibes
Mojito Nights
Banana Daiquiri
Berry Enchanted
Fresa Freeze
Groovy Grape
Hibiscus Lemonade
OH Mai Tai
Prickly Pear
Raspberry Lemonade
Sno Cone
Watermelon Sweets
Wild Tiger
Vanilla Dream
Dulce Agrio
Hibisco
Kiwi Lemon
Limonada Dulce
Naranja
Pera Dulce
Keto//OS Pro is a new product with new flavors, as well. These flavors include:
Banana Cream
Carrot Cake
Chai Nights
Chocolate Swirl
Creamy Mint
Dark Chocolate
Lemon Shortbread
Orange Dream
Effectiveness
Does Pruvit Keto OS Max Work?
If Pruvit Keto OS Max can successfully induce ketosis, it works and will lead to weight loss. However, we maintain the idea that everyone's body is different; therefore, just because the supplement works very well for someone else doesn't mean it will yield the same results for you.
Your diet, activity level, and exercise regimen will all determine the effectiveness of this product. Pruvit reviews are highly optimistic on the company's website, with plenty of testimonials claiming that this drink accelerated the weight-loss process.
The site claimed to help over 21 million people. However, even on the site, Pruvit now specifies that the Food and Drug Administration did not approve the products themselves or the statements of satisfied customers and cautions that users may receive different results.
Even when keeping that in mind, Pruvit has glowing testimonials on its site. However, there are plenty of reviews on Amazon that show it doesn't work for everyone.
It's about an even split down the middle of the number of people who praise and condemn Pruvit Keto Max, and that ratio varies depending on the seller. Some users claim that a few sellers on Amazon sell fake versions of the product that don't work.
Therefore, if you're planning to buy this product from Amazon, you might want to be careful about choosing a distributor. Doing a quick search of diet product review websites will also give you a mixed bag of results. Some sites claim the product works wonders.
Others claim they saw no results and experienced a ton of unfavorable side effects. Once again, the good-to-lousy review ratio seems about even, so the only way to know whether you can use Pruvit for weight loss may be to test it yourself.
Benefits and Results
Pruvit Benefits and Results
Once again, it's worth pointing out that these benefits will only happen if the product successfully puts you into a state of ketosis.
In short, these are the benefits that being in ketosis will produce. Therefore, the product must work for you to reap the benefits.
Increased Physical Energy
Increased physical energy happens because your body will convert fat into fuel instead of carbs. The body has a supply of stored, usable fat that can last weeks, if not months, which allows you to enjoy weight loss without feeling tired or hungry.
Better Mental Focus
The more physical energy you have, the less tired and lethargic you feel, and the less brain fog you have, allowing for razor-sharp concentration.
Loss of Body Fat
A ketosis state will naturally begin converting your body fat into fuel, meaning it is continually burning your fat stores to give you energy.
Therefore, it's only logical that your body will be burning a lot of fat through this method. However, research published in the Official Publication of The College of Family Physicians of Canada found that high-quality studies show keto diets don't cause lots of weight loss.
Acne Reduction
If you have acne issues, you may find that they may reduce when your body enters ketosis, per research in the European Journal of Clinical Nutrition.
Another study published in Skin Pharmacology and Physiology confirmed these findings, noting that diet could help in the treatment of acne.
Weight Loss
Details on Pruvit and Weight Loss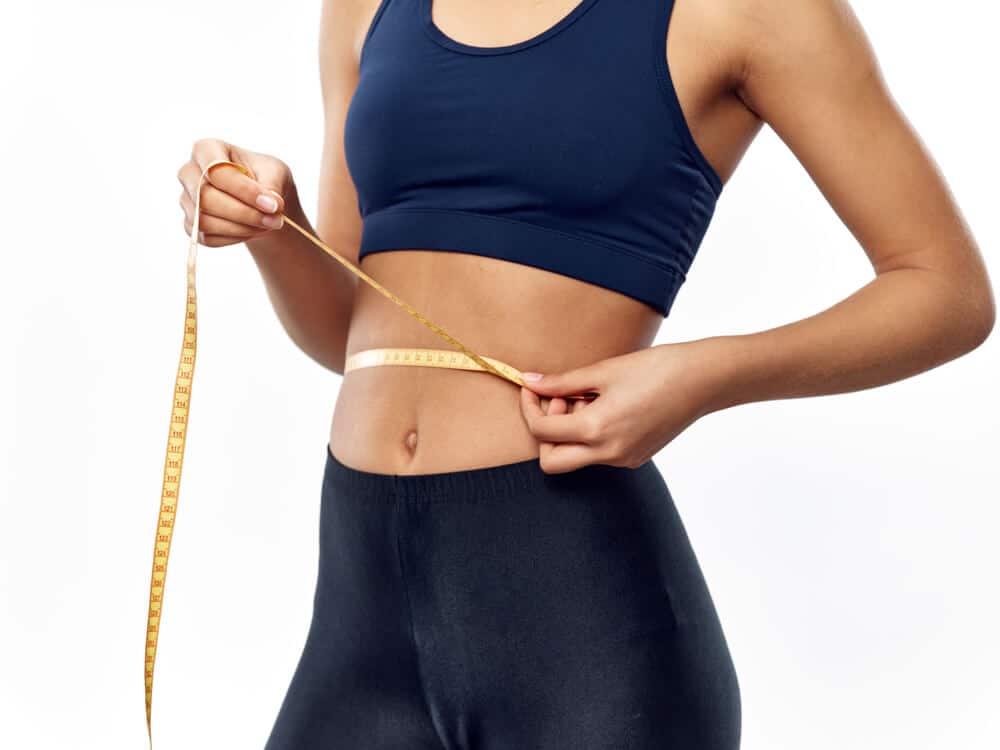 Whether Pruvit Keto Max is an effective solution for weight loss depends on whether it successfully places your body into a state of ketosis.
If it can do so, then weight loss is scientifically guaranteed. When your body is in a ketosis state, it burns the fat you have stored, naturally leading to decent weight loss.
Numerous randomized and controlled studies, the most reliable diet and health research method published in the New England Journal of Medicine, have shown a ketogenic diet or similar low-carb, high-fat diet that helps with weight loss.
If the Keto Max supplement does induce ketosis, then it will help you lose weight, mostly if you eat a healthy low-carb diet on the side and couple it with, at the very least, some mild exercise.
Keep in mind that if you are building muscle while in ketosis, you may begin gaining healthy weight due to muscle mass but will continue to burn fat; so, you will still be losing inches and becoming leaner and more toned.
One fact that may cause concern is that Pruvit results have never gone through a case study.
While there are plenty of known, proven benefits of being in a state of ketosis, it appears that there are no significant studies on using Pruvit for weight loss, meaning that as a product, Pruvit Keto OS Max is far from scientifically backed.
Without research to back it up, the evidence which could support a Pruvit guarantee is lacking, and likely the reason why Pruvit products have received negative reviews which describe their lack of effectiveness.
However, the company claims to have improved its formulas since then.
On the other hand, Pruvit's website claims that several specialists in exercise, diet, and health work with the company and approve of its cause and mission.
However, these specialists often represent the company and talk about Pruvit's benefits on the company's social media, which might slightly increase the brand's credibility, even though there are no Pruvit guarantees listed on any site.
Pruvit also has a blog on its website, dubbed "Ketone Conversation." There, they primarily post healthy recipes using their products. This apparently may give you new ideas on incorporating their products for better ketosis, though there is no mention of success for weight loss.
Before and After
Pruvit Before and After
The Pruvit before and after section on the company's website suggests that many people, ranging in age from 18 to 50 years old, have benefited from the product and saw weight loss results.
For some, the product helped keep them in a ketosis state necessary for their health conditions. For others, the product helped them lose a lot of weight, even up to 50 lbs.
Positive Pruvit reviews from other websites like Amazon and dieting blogs also detail weight loss successes, including 10 to 40 lb. weight loss, which is a promising start.
Negative reviews state that the product either did not help at all or caused a slight weight gain. It could be caused by not following a low-carb diet or limited exercise, a counterfeit product, or the supplement not working well.
Directions
How to Use Pruvit Keto Max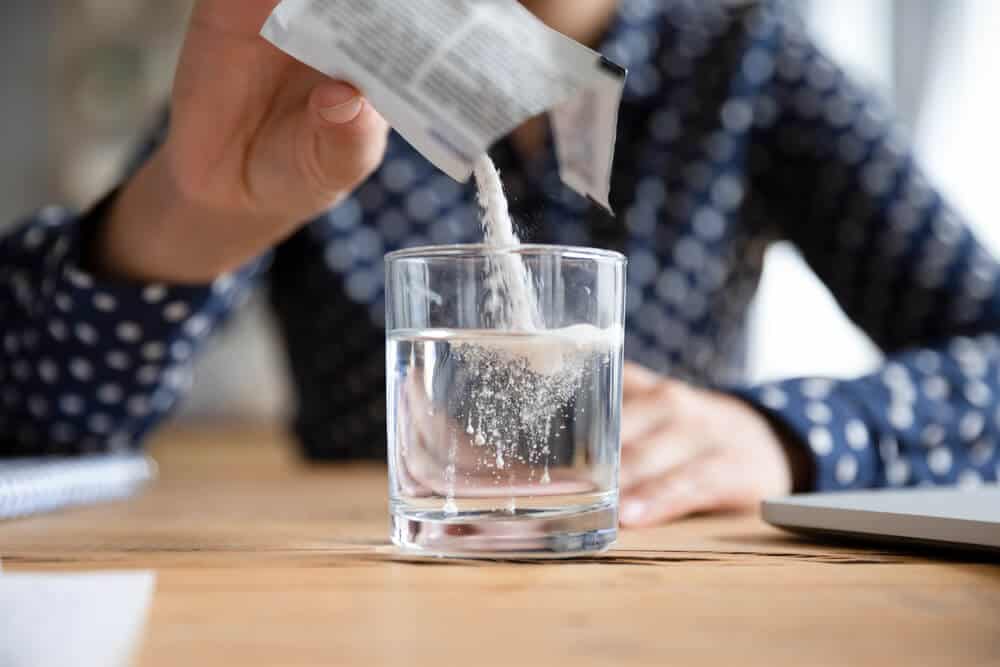 This product is easy to use and barely requires any effort, especially since Pruvit ingredients are already mixed in powder form when you buy it.
Just rip open your pre-packed Keto Max powder and pour it (or one heaping scoop of it, if not pre-packed) into about 12 to 16 oz of cold water.
Mix well by roughly shaking or stirring until it looks well combined.
How often should you take Keto Max? That depends on what you aim to achieve.
Consuming one daily serving is sufficient for a therapeutic dose, but if you want to reach optimum results, then taking the drink twice a day–in the morning and evening–is likely the best option.
You don't have to drink it after or before eating; there are no specific requirements other than that you must drink it!
Known Pruvit results dictate that you will likely need to continue taking this supplement if you want to maintain your weight loss.
The Diet
The Pruvit Diet
To achieve the best results with Keto Max, you may still need to regulate your food intake.
While some users claim they can lose weight quickly by taking the supplement alone, this varies from person to person.
Pruvit's website recommends a low-carb diet in conjunction with the supplement. If you're looking to use Pruvit for weight loss to a more serious degree, a limited intake of around 100g is said to be sufficient.
What if you want to wean yourself off this supplement after some time?
To maintain the weight loss, you will likely have to follow the keto diet, which involves maintaining a moderate calorie deficit and consuming a diet that consists of 5% carbs, 25-35% protein, and 60-70% healthy fats.
To reap the full benefits of Keto Max, a diet of sorts may be necessary. A ketogenic diet is needed after you stop using the supplement to maintain weight loss.
Lawsuits
Any Pruvit Lawsuits?
In August 2018, the Better Business Bureau issued a warning to the company about a pattern of customer complaints on some of their practices. They focused particularly on the length of time to honor a refund, the creation of accounts without client permission, and unclear terms and conditions. Although the company does not have accreditation with the BBB, they have a B rating and they did create a plan to address these issues. The BBB has stated they will continue to monitor the company to ensure they follow through.
In April 2020, Pruvit Ventures, Inc received a warning letter from the FTC regarding claims made about Pruvit products. Firstly, there were social media posts claiming products would treat or cure COVID-19. Secondly, there were financial claims made in social media that inflated what a salesperson could make. To date, those posts have been removed.
Currently, there is no information yet about a Pruvit lawsuit settlement.
ERC and PRUVIT VENTURES
On June 5, 2020, Environmental Research Center filed a Notice of Violation of California Law Proposition 65, against Pruvit Ventures for 13 of their products allegedly containing lead.
Side Effects
Potential Pruvit Side Effects
While there's no mention of side effects from Pruvit products, we have to look at the ingredients. Some potential side effects of Pruvit ingredients may include:
Abdominal pain
Stomach upset
Diarrhea
Jitteriness
Sleep issues
If they successfully enter the ketosis state, users may also experience the common side effects of ketosis. Ketosis side effects include muscle cramps, loss of energy, and bad breath, according to the Indian Journal of Medical Research. 
Note that these side effects will go away in a couple of weeks, once the body becomes accustomed to burning fats instead of carbs. You can lessen these side effects by drinking plenty of water, consuming plenty of fiber, and eating plenty of salt. These side effects include:
Dehydration
Frequent urination
Tiredness
Sugar cravings
Constipation
Muscle cramps
Flu-like symptoms
Bad breath
Pruvit and Customer Service
They currently use a ticket system for all client inquiries. You can open a support ticket or email support at support@pruvithq.com.
Warnings
Pruvit Product Warnings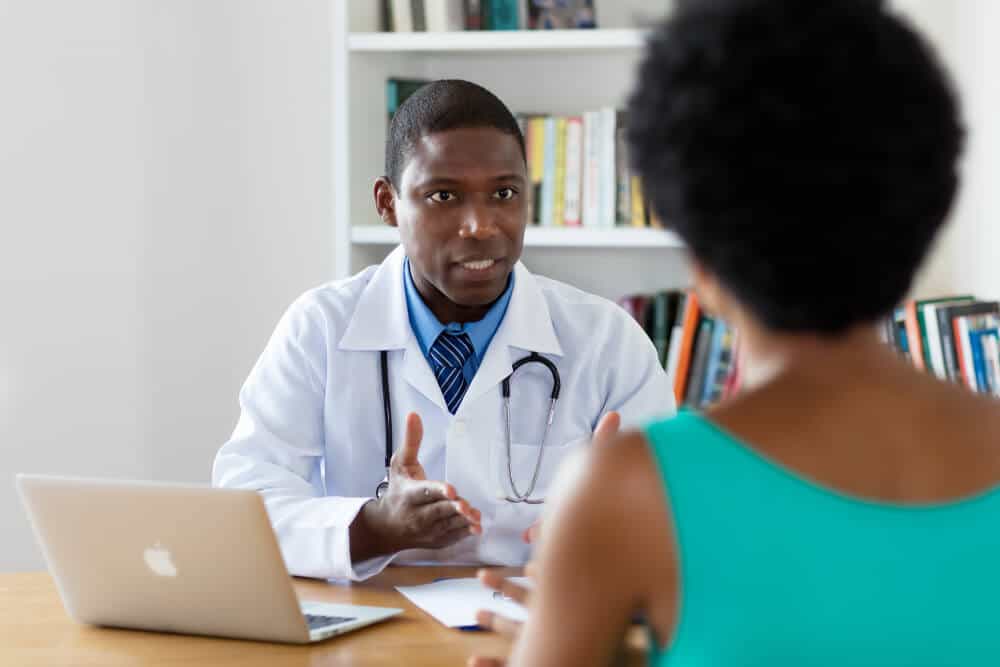 Pruvit does not list any specific warnings for this product on its website. Here is the general warning included on the site:
As with any new supplement, please consult with your physician before using it.
The company states that if you are using any prescription or over-the-counter medicines, you are unaware of your current medical condition, have any pre-existing medical condition(s), and consult with your physician before using it.
Build up to a full serving slowly to avoid stomach discomfort.
Keto OS Nat
Pruvit Keto//OS NAT
Pruvit no longer sells Keto Max and has renamed it Keto//OS NAT. The two products have similar ingredients, but the newer version comes in more flavors.
According to the official website, you should use the caffeinated version of Keto//OS NAT before 9 am, drink plenty of water during the day, then use the caffeine-free version before 7 pm.
The product's nutritionally advanced technology allows for healthy cell function, increased focus, appetite suppression, and accelerated ketosis.
Alternatives
Pruvit Alternatives
While Pruvit products may have been the first of their kind to enter the diet market, since then, plenty of decent alternatives offering similar features and benefits have surfaced.
Some of the most commonly known Pruvit supplement alternatives are Perfect Keto and Prototype Nutrition's Ketoforce and KetoCaNa.
Both contain similar ingredients to Pruvit Keto OS Max and have similar good to bad review ratios.
Another Pruvit alternative is to work hard to achieve ketosis independently.
Of course, this involves a lot more work and a strict dieting regimen, but of all diet options, the ketogenic diet is one that delivers rapid results and has a lot of scientific backing.
For long-term results, medical experts and researchers' consensus about how best to lose weight and keep that weight off is simple: eat healthily and exercise often.
What Users Are Saying
What Users Are Saying
"I love this product! Every time I take this in the morning my energy levels boost! I'm less hungry throughout the day, resulting in eating less, yet I have more energy still. I consider this my healthy "pack of crack"."
"This did not help me to get into ketosis."
"I started with one a day and moved to two a day. Didn't really help with weight loss unless you consider the loose stool."
Bottom Line
The Bottom Line on Pruvit
Pruvit is a supplement manufacturer focused on products to add to a keto diet or incorporate into a keto lifestyle. What's more, the products contain ingredients supported by research. However, there are always alternatives, based on your goals.
Together with eating right and moving more we believe there is a means of promoting weight loss and weight maintenance that's both clinically proven and simple to use.
Among the best weight-loss apps we've seen in years is Noom. We love the expert articles, personalized meal plans and human coaching, but we love the fact that the app is clinically proven to help you lose weight and maintain your new weight.
For a short time Dietspotlight readers can take advantage of a free trial offer of Noom.
Learn More About Noom »