Ab Doer 360 Review

- 15 Things You Need to Know
The Ab Doer 360 boasts that you can get fitter and burn fat 'in seated comfort.' It's been around for two decades and sold millions of units, so we just had to investigate. However, the evidence we found suggests that many people saw no results, as most users saw no reduction in body fat percentage, BMI, or waist circumference.
Ab Doer 360 claims that its main goal is better abs, but our researchers found reports of users even gaining weight. We dug deep for every other piece of info you'll need. Here, we have the Bottom Line, based on what our research team found.
Ab Doer 360 can be purchased through their Official Site.
Overview
What is Ab Doer 360?
Ab Doer 360, a piece of workout equipment, focuses on the abdominal area and core using multiple movements to aim for a chiseled look. This piece of equipment is easily assembled without tools, and the user follows given exercises to build muscles in the targeted body parts. You can use the machine at any time, but it is not convenient for transport.
Ab Doer 360 is the latest product in the "Ab Doer" line of equipment for exercise and is designed to burn calories as you work on your abdominal muscles. The developer of the Ab Doer equipment is John Abdo, who is also a former Olympic trainer, and who termed the apparatus as a health machine that was designed to boost flexibility, build strength, and streamline the body.
Why is losing abdominal fat important?
PLoS One – "Body fat distribution is, next to overall obesity, an important risk factor for cardiometabolic outcomes in the general population. In particular, visceral adipose tissue (VAT) is strongly associated with cardiometabolic risk factors." VAT is abdominal fat.
Obesity Medicine – A second study, this time from 2020, reinforces the PLoS One study results. In this case, participants with more "visceral fat accumulation had a high risk of coronary" health concerns.
Metabolism – There's even evidence that people with high BMI and visceral fat accumulation are more at risk of requiring ICU care if infected with Covid-19.
Ab Doer 360 Competitors
How Did Ab Doer Start?
John Abdo invented Ab Doer five years ago, after working for years as a strength and conditioning coach with Olympic teams in the 1970s and '80s. Thane International is the company behind this equipment and approximates the apparatus to have been used by over three million users worldwide. The product's website is getabdoer360.com and was initially registered in July 2016. Ab Doer 360 was produced later and is a compact, lightweight, and simple-to-assemble workout system. It helps users tone their abs, tighten and shape their muscles, and burn their fat and calories.
Ab Doer is a product of Thane and currently has a "B-" rating and 1.03 out of 5 stars based on an average of 61 customer reviews. The lower rating is likely associated with the fact that at least 258 complaints have been filed against the business with the BBB. Other products by Thane are Orbitrek MX Under Desk Elliptical, Orbitrek Elite Elliptical, Total Flex L, Orbitrek X17, Ab Doer Elite, Total Flex S, Total Flex M, Orbitrek MN Under Desk Elliptical, H2O X5 Steam Mop, H2O SteamFX Pro, Bike Nook, and H2O PowerX Vacuum.
Scroll below for one of the best products we've seen over the last year.
Ab Doer Customer Service Contact Information
Corporate Headquarters Address: Thane Direct, Inc. – Canada 5255 Orbitor Dr., Suite 501 Mississauga, ON L4W 5M6 P: 905 625 3800
Phone: 905 625 3844
Email: email@thaneinc.com
Thane Customer Support: Customer Support Ticket: https://support.thane.com/
Customer Service Department Phone: 1-800-676-1604 (Monday through Friday 9:00 a.m. to 6:00 p.m. Eastern Time)
Email: customercare@thaneusa.com (Please allow 2 to 3 business days for a response to your email inquiry)
Claims
Ab Doer Claims
The first issue you usually face on the Ab Doer 360 reviews is the lack of weight-loss results. Despite some strong feedback from users, the reviews seemed significantly negative. It was argued that the equipment's primary goal is to build stronger abdominals; hence, users should not expect to drop their weight quickly. In some cases, the machine users increased in weight for a short time after using the equipment.
Weight loss may not have been a positive point, but some users appreciated the achieved results, such as strengthening the core and ab muscles. There was also the complaint of the equipment targeting one body area and building one specific muscle group only. The machine disappointed those focusing on overall fitness instead of solely on the abs and core.
Users who did not witness the Ab Doer 360 accessories' expected results went ahead to add additional exercise regimens for better results. Thus, if the Ab Doer accessories provide a low-intensity workout, the user has to do higher-intensity exercise to achieve similar calorie-burning effects, as in the case of step aerobics or indoor cycling.
Components
Ab Doer Components
The Ab Doer features and usage entail:
Padded seat
Targets core
Massage while exercising
360-degree movement
The original Ab Doer accessories include a simpler U-shaped and static (non-pivoting) bar. It also included necessary padding, multi-directional technology, and a roller. As per its name, the Ab Doer twist consists of a swiveling seat plus a bar with several bends to enable more hand and arm positions. After some time, the Ab Doer 360 began to include a dynamic fluidity that applies a similar principle to the stability ball to progressively challenge muscles while the user maintains balance.
The Ab Doer 360 accessories also feature a comfortable groove and the bike seat to relieve pressure, while the abductor grip (front bump) helps you to remain in place when swiveling and sweating. Later, a new bar design and a dual roller system were included in the Ab Doer 360 to offer massage on both sides of the spine.
Does Ab Doer Work?
Many Ab Doer users are hesitant to recommend it as a weight-loss product since they do not get the expected results. Apart from building muscles, those who seek to lose weight prefer to go for a supplement with scientifically proven multiple ingredients. However, the equipment works well with those who seek to promote overall fitness. Hence, for those trying to take their physique to another level, they need to include other alternatives.
When performing aerobics, the lower body seems to move forward, and due to less resistance in this area, the relating results can be limited. Also, the Ab Doer 360 is not easily portable for those who frequently travel due to its bigger size and weight, which contradicts the manufacturer's claim of the equipment fitting everywhere.
Ab Doer is not the preferable equipment for weight loss having just a 300-pound weight limit. On matters of alleviating back pain, it all depends on the primary cause of the back pain. To ensure you don't aggravate that pain by using this equipment, ensure you seek a doctor's help. On the matter of keeping interest, the Ab Doer accessories come with just three videos, beginner, intermediate, and advanced. For those who require diversity to get motivated, they might quickly become bored.
"I am a big proponent of core strengthening as this muscle group is vital in virtually every activity, whether we are moving dynamically or simply sitting at a desk. Defined musculature in this area may be ideal for cosmetic reasons, but your core can be strong even without visible definition. Readers need to know that this is a very challenging area to develop. Products such as this that can safely target the area are fine, though this product alone will not give you 6-pack abs. A comprehensive fitness routine and a diet where the emphasis is on a single ingredient, whole foods are large components of any weight loss regimen, particularly when defined abs are a goal," says Anthony Dugarte, MD.
Benefits & Results
Ab Doer Benefits and Results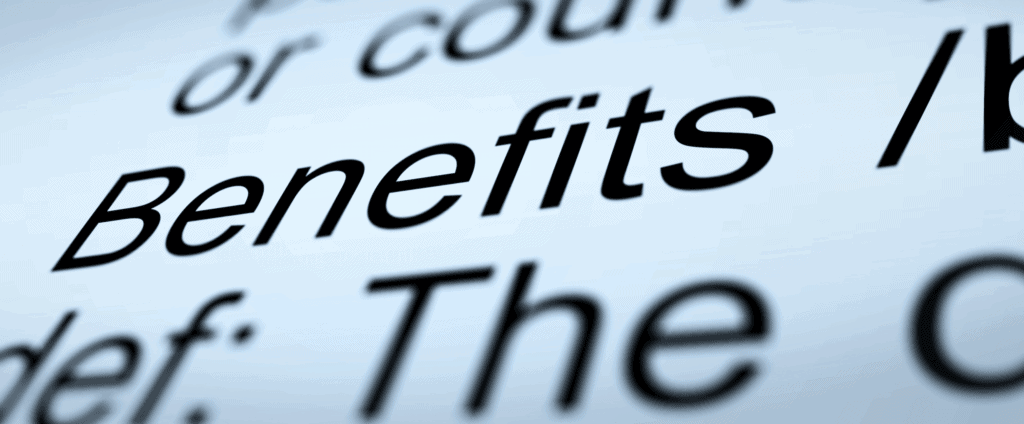 The Ab Doer 360 has remarkable implications for the central nervous system and spinal column since it mobilizes the whole torso. Users can burn more calories and thus probably burn more body fat. Those who incorporate healthy eating habits into their fitness program will realize the best results. After ordering the equipment, the buyer receives the following free bonus items:
Free Instructional DVDs
Free Instructional & Healthy Eating Guides
Free Tracking Calendar
Free 1-Year Online Streaming Access $99 value
The manufacturer offers a 30-day refund policy on Ab Doer 360 coupon if the buyer is not satisfied, but you are the one to pay for the return S&H charges. The following are the five key benefits of using this equipment.
Tone, Tighten & Burn Fat
For those who have too tight of a schedule to attend the gym or feel like most of the workouts are not useful, they can now exercise in the comfort of their home while they have fun. The Ab Doer 360 has been redesigned to be effective for both men and women of every age, size, and type. The equipment was formally re-engineered to offer users a great ab workout and total-body results.
Define Your Muscles, from Head To Toe
The manufacturer patented the Core Support Column, which offers multi-direction technology and operates on every part of your midsection, upper abdominals, lower abdominals, and love handle obliques. Likewise, the machine helps you lean out, strengthening your arms, back, chest, and legs.
Enjoy The Supplementary Back Massage
Ab Doer 360 is redesigned equipment that is meant to strengthen the body and burn fat. To achieve that, it works on those muscles that are usually the tensest and assists in their release. The equipment currently comes with a new double foam roller system that gives a comforting massage to your back muscles and both sides of the spine.
Exercise Safely
Having seated workouts will offer support to your neck, back, and the rest of the body. The exercise reshapes and also protects your body parts.
Free Bonus Gifts
You can order your Ab Doer Pro model, which comes with a Quick Start Guide, Nutrition Guidebook, motivational Workout Calendar, and an instructional DVD. The Nutrition Guidebook shows delicious recipes that help you lose weight while the motivational Workout Calendar aids in tracking your progress. With the instructional DVD, you get to learn the full workouts you can perform from your home's comfort.
Ab Doer 360 allows users to have fun and easily practice easy-to-do movements (Abdobics), bringing together heart-pounding and muscle-shaping aerobics. When doing Abdobics, the equipment's dynamic fluidity seat engages more muscles for optimum outcomes. The embedded comfort groove takes the pressure off your tailbone, pelvis, and hip joints while the abductor grip gives support to your thighs and streamlines the swiveling activity.
Ab Doer 360 utilizes Multidirectional Technology via the stem, which is attached at the back to activate the user's core muscles, including upper abs, abs, back, and obliques. The dual foam roller system brings stimulation to the core and spinal muscles while the user moves with a powerful and comforting back massage. Elevated bars in the Ab Doer 360 ensure your body is aligned during exercise. Thus, you can enhance your flexibility to lessen back discomfort regardless of weight, age, or fitness level.
Details on Ab Doer and Weight Loss
Ab Doer twist had been the most commonly used version of the equipment before producing the Ab Doer 360. All models have two arm-bars and a seat. Workouts are done from seated positions, and the user can rock, twist, or rotate their core. Also, the invention of Ab Doer 360 saw the introduction of a new feature, the "Fluidity seat." The floating padded seat vibrates after sitting on it, causing the user to correct their position by regularly using core muscles. Users can also enjoy the broadest range of twisting motion with the newer model. The massage pads in the latest equipment roll up and down through the center of your back as the user moves forth and back on the machine.
The majority of the Ab Doer users describe the workouts as user-friendly, as one can do them even when watching television. The device does not have a vast footprint inside the house and can be folded for easy storage. There have been various infomercials extolling Ab Doer 360 health benefits. However, the dramatic outcomes shown in the infomercials are only achieved when you combine the workouts with exercise and a sensible eating plan.
Any exercising equipment is only worth the time you invest in it. Users who are happy with the Ab Doer machines term their investment as worthy, especially when other kinds of exercises cannot meet their needs. People suffering from specific back issues can find value with the Ab Doer Pro model due to its consistent back support. In several cases, that comfort is superior to just performing sit-ups and crunches, which creates pressure on the targeted region. Apparently, the various bending and twisting practices could be challenging to those with back problems, but that depends on the user's specific constraints.
Remember that you cannot spot-target weight loss. Despite how you sculpt the abs, the fat layer on top of an area can only move out due to overall body fat loss, and not from operating the muscles underneath.
You can find older Ab Doer equipment at garage sales or second-hand stores, a clear indication that the apparatus did not work for some people. Nevertheless, Ab Doer 360, as compared to its predecessors, earns the same rating with about 3.5 stars. Better results will be achieved if the equipment is used for a more extended period. If you are undecided or have tried the same machine in the past without success, it is high time you consider other options.
Directions
How To Use Ab Doer
As shown in Ab Doer twist reviews, it is easy to use all Ab Doer versions. The apparatus comes with three workout DVDs (beginner, intermediate and advanced), a wall chart, a quick start guide, and a measuring tape. When using the Ab Doer twist abdominal trainer, there is no need for dieting, although the manufacturer recommends users take between 1,200 and 1,500 calories per day for better results.
Flat abdominals are usually on the top of the majority workout wish list. With state-of-the-art technology, the Ab Doer pro model puts you in the right position to focus on hard-to-reach muscles.
Using equipment is quite easy. After assembling the machine, the exercises just come naturally. The user efficiently works their abdominal by holding exercises for continued periods of time and working in a wide range of motion. To amplify the challenge of a specific move, ensure you maintain an exercise longer.
Before using the Ab Doer, always warm up the body for 3 to 5 minutes. Try to include knee lifts and deliberate side twisting as you stand and march in place.
Side Effects
Potential Ab Doer Side Effects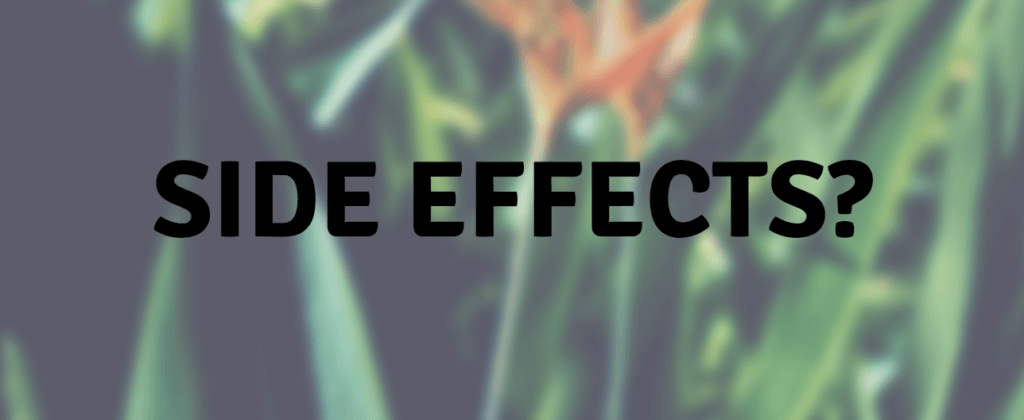 Some of the possible side effects that users may develop while using the Ab Doer equipment include sore muscles, upset stomach, and abdominal pain. The side effects differ depending on how the users are using the machine. The company recommends that those who consume alcohol not take over two beverages per week when using the Ab Doer twist abdominal trainer. Always visit your doctor for more guidance when starting a new fitness plan or suffering from any chronic pain or injury.
After the physician consultation, it may be recommended to begin a fitness plan that puts into consideration vital factors such as fitness level, age, medical diagnosis, and current weight. If the primary objective is to have six-pack abs, you will need to pay more attention to what you eat and the exercises you undertake. That is where professional nutritionist services should come in handy.
Product Warnings
Ab Doer Product Warnings
The Ab Doer machine does not have the strong backing of science, although constant exercising of such equipment enhances some results. Lack of clinical research and proof that the Ab-Doer twist abdominal trainer is better than crunches and sit-ups can be demoralizing. The machine lacks the proper backing of science, hence raising some warnings.
Users are also recommended to try the product before purchasing it. To achieve some of the results, you need to combine them with proper exercise and a balanced diet. For those with chronic issues, they need to consult a healthcare professional. Ab Doer can also be problematic for people with low back pathologies because of relatively excellent rectus femoris activity.
Any Ab Doer Lawsuits?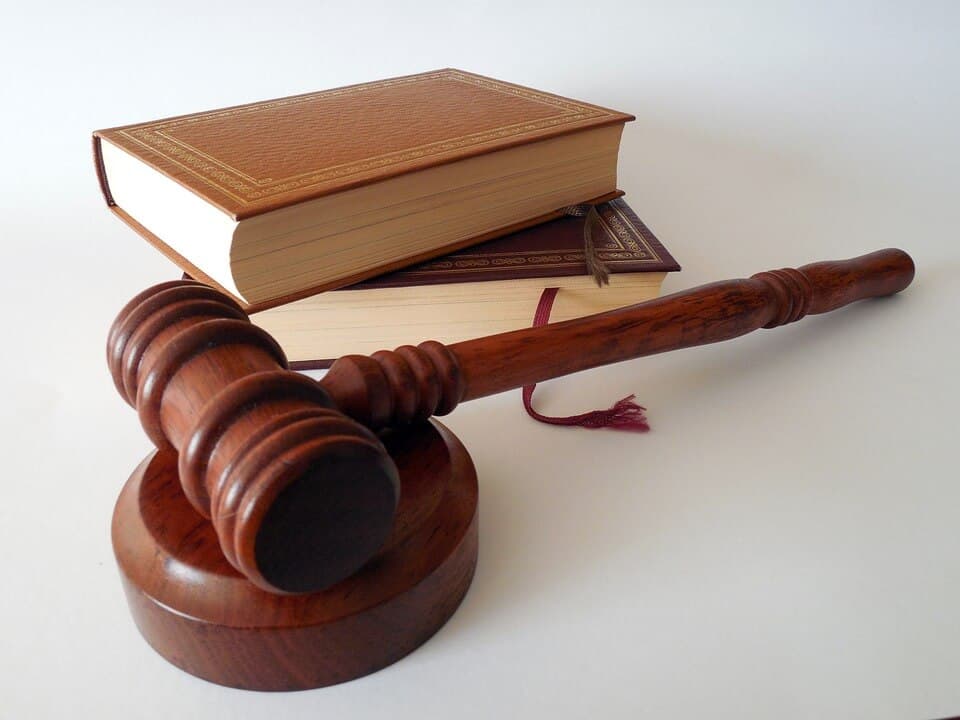 Ab Doer equipment has not attracted any lawsuits from relevant bodies. Despite facing some negative comments, the award-winning inventor of the machine, John Abdo, has ensured the company continues to improve the featured models to match their clients' expectations and needs. Currently, John Abdo is a leading motivator in fitness, personal success, sports, and energetic entrepreneurship.
John Abdo has more than 30 years of experience in the fitness sector; the inventor has become a DOER(TM)(R), which is the subject of his new programs. That new program introduced university-tested exercise and technologically advanced equipment that he invented. Ab Doer(TM) is the world's first midsection aerobic machine, which was voted the number 1 product in 2001 and has been wholly improved and updated since.
Ab Doer Alternatives
Speed Abs
It is an inexpensive device for those seeking to work on their abs, and the equipment has a high consumer rating.
Ab Coaster Max
It is a higher-end home exercise machine that targets abs, and it is something you can consider that falls in the same cost range as the Ab Doer 360.
Resistance Chair Exercise System
The machine is for users who are interested in the seated workout.
The inventor of Ab Doer 360, John Abdo, also introduced other products such as WonderBack Pro, Androzene supplement, and WonderFlex Pillow. If you are seeking to live a fitness lifestyle, there is a wide variety of machines to use!
What Users Are Saying
What Users Are Saying
"The Abdoer 360 provides a perfect workout. It's great for getting back into the workout routine."
"This machine is very disappointing it doesn't have enough resistance and it does absolutely nothing for your abs!"
"You feel the burn as soon as you use it."
Bottom Line
The Bottom Line on Ab Doer 360
So, we've reached the end of this one. What's the final take? We're always intrigued by "As Seen on TV" ads, and the Ab Doer 360 was no different. With over 3 million units sold, there had to be something to it. It has longevity in the fitness market, and many users have seen positive results, but unfortunately, it seems like it was just a fad that is long gone. We're hesitant to recommend this as a weight-loss product.
If you're looking to lose weight and you'd like an alternative to Ab Doer 360 that promotes overall fitness and healthy lifestyle changes, we suggest going with a comprehensive diet program that's easy-to-use.
Among the best weight-loss program we've found this year is one called Noom. With health tracking tools, interactive support groups, personalized meal plans, and individual health coaching, Noom offers a way to make small, sustainable steps toward a healthier lifestyle.
The makers of Noom are so confident in the weight-loss program that they're offering every Dietspotlight reader a free trial offer.
Learn More About Noom »