HealthRider Review

- 18 Things You Need to Know
HealthRider offers exercise equipment such as treadmills, bikes, ellipticals, and other accessories. These fitness machines are innovative, easy-to-use, low-impact, and make exercise enjoyable. Some may say that these machines can be a bit complicated or simply the same old thing.
HealthRider's claims can be doubted because there are already so many fitness machines on the market that do the same thing. The research team is looking for how these machines actually work compared to other fitness machines on the market. Here is what has been discovered thus far.
Overview
What is HealthRider?
HealthRider is a company brand that Tony Little promotes, who is famous for his physical fitness. The company offers many physical fitness machines, including ellipticals, bikes, treadmills, hybrid trainers, and riders.
Their primary intention is workout equipment for the whole body, which both women and men can use. The equipment works with all the muscle groups, which aids in burning excess calories and gaining muscle strength.
But the main drawback is the exercise itself. The intensity of the workout is low, so you don't strain the joints and the muscles.
HealthRider went on the market for the first time in the 1990s.
You can use these fitness tools for strength training and cardiovascular exercise simultaneously. There is also a monitor on HealthRider that can help you track the time of exercise and heart rate, but how accurate are the measurements on machines like this?
HealthRider Competitors
Company Bio
How Did HealthRider Start?
HealthRider, that Gary and Helen Smith founded and with headquarters in Salt Lake County, manufactures the HealthRider, aeROBICRider, and SportRider exercise products. They earned an "A+" rating with the BBB along with 1.36 out of 5 stars based on an average of 532 customer reviews. Later they moved to a new corporate headquarters in an office park near the mouth of Big Cottonwood Canyon.
ICON Health & Fitness Inc. acquired HealthRider in 1996. Deseret reported the following:
Terms of the deal were not disclosed, and it is subject to regulatory approvals. "HealthRider has developed a strong brand name over the past few years,' said Gary Stevenson, Icon's president and chief operating officer. 'It will fit in nicely with our other brands, and it will complement our current product offerings."

ICON Health & Fitness, the parent company of Freemotion Fitness, has changed its corporate name to iFIT Health & Fitness Inc., the company announced on June 17. As part of the rebrand, Freemotion Fitness is now Freemotion from iFIT.
Scroll below for one of the best products we've seen over the last year.
Claims
HealthRider Benefits And Claims
HealthRider manufactures both recumbent and upright stationary bikes, which are among the most useful pieces of physical fitness equipment. This equipment also has a monitor that tracks heart rate and exercise duration. According to the company, these features are not on all equipment available on the market.
HealthRider H35Xr has a more detailed graphics display, and it is iFit-compatible. Some of its equipment comes with an enabled soundbox in it. According to the manufacturer, music helps in better concentration and focus during exercise.
Dr. Anthony Dugarte says, "I am a big proponent for low impact exercise. This is important for those with joint pain, as well as elite athletes who are unable to train at high intensities in season." As such, results are achievable without constant pressure on the joints.
These products come with a warranty, which varies from machine to machine. Usually, the warranty period is 90 days.
When it comes to the benefits of these fitness machines, there is some general research available.
According to F1000 Research, fitness equipment may be a cost effective way to exercise for older adults. The same was said for an electric motor assisted bicycles, per Annual International Conference. 
BMJ Open Sport & Exercise Medicine noted that weight machines may help with some forms of arthritis. Archives of Gerontology found that using outdoor exercise machines could help improve fitness performance.
Frontiers in Psychology notes that listening to music while using exercise machines could boost mood. These kind of machines may also be helpful for those with sedentary jobs, per the British Journal of Sports Medicine. 
Fitness Equipment
HealthRider Fitness Equipment
HealthRider provides different pieces of equipment for physical fitness and bodybuilding. This equipment includes:
Elliptical
Equipment Exercise Activity Log Journal
Treadmills
Strider
Exercise Bike
Cross Trainer
Deluxe
Bike
HealthRider Inversion System
Inversion therapy involves being upside-down or at an inverted angle while hanging by the legs, ankles, or feet with therapeutic benefits. The process of doing so is called 'inversion.' Gravity boots are ankle supports for inversion therapy.
This system helps in relieving back pain. Inverted decompression creates an ideal stretch that improves spinal health and targets back pain by supporting to:
Rehydrate discs
Realign the spine
Relax tense muscles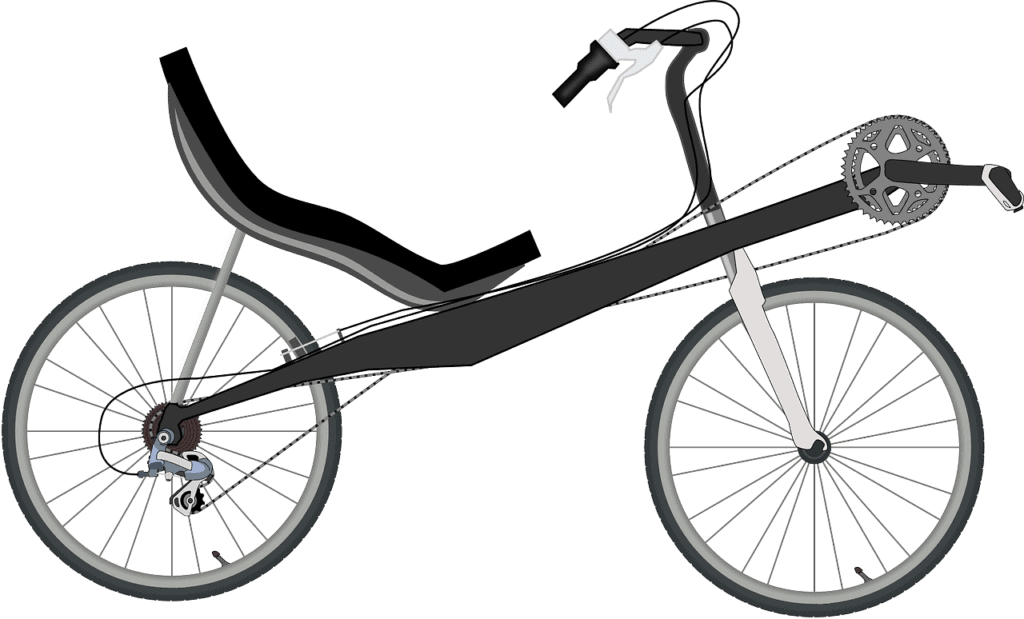 HealthRider Recumbent
HealthRider recumbent bikes have significant benefits. This eliminates many of the injuries that can occur on an upright exercise bike. The position of the recumbent seat ensures that you are exercising while maintaining good spinal posture.
According to the International Journal of Sports Physical Therapy, recumbent bikes will give you a fat-burning cardio workout, great for the legs and butt.
HealthRider Elliptical and Strider
There are some definite benefits of HealthRider Elliptical and Strider. Cardiovascular benefits include:
Total body workout
Non-impact equipment
Strength and endurance
Weight loss
Ease of use
Customization
HealthRider Customizes Your Workout
Though using an elliptical trainer is straightforward, people still make some fundamental mistakes. Follow the tips below to maximize your results: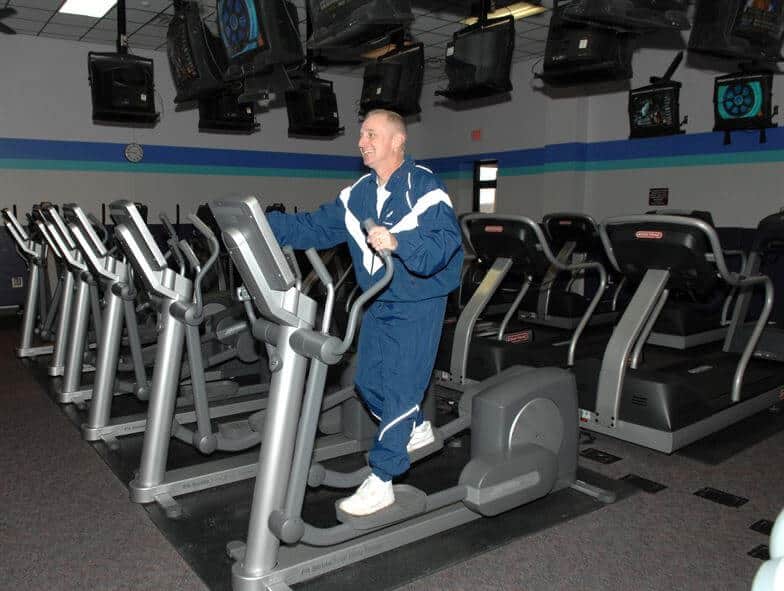 Do not just hold on to the handles. Engage your upper body by pushing and pulling the handles with strength.
Do not lean forward on the machine. That is cheating and poor form, not only compromising your performance but putting you at risk of injury.
Increasing your RPM boosts the intensity. Keep in mind that you do not do elliptical too fast. When you go too fast, you use too much momentum, compromising muscle engagement.
Keep experimenting with your workout and keep it varied. You can alternate between forward-pedaling and reverse pedaling. Alternating involves a variety of muscles in your lower body.
Total Body Aerobic Fitness Exercise Machine
HealthRider Total Body Aerobic Fitness Exercise Machine
The HealthRider Total Body Aerobic Fitness machine was an early model the company no longer manufactures. However, you may still find it in gyms or the second-hand equipment market. It keeps you in constant motion to improve your cardiovascular fitness.
Steps to using the total body aerobic fitness exercise machines are: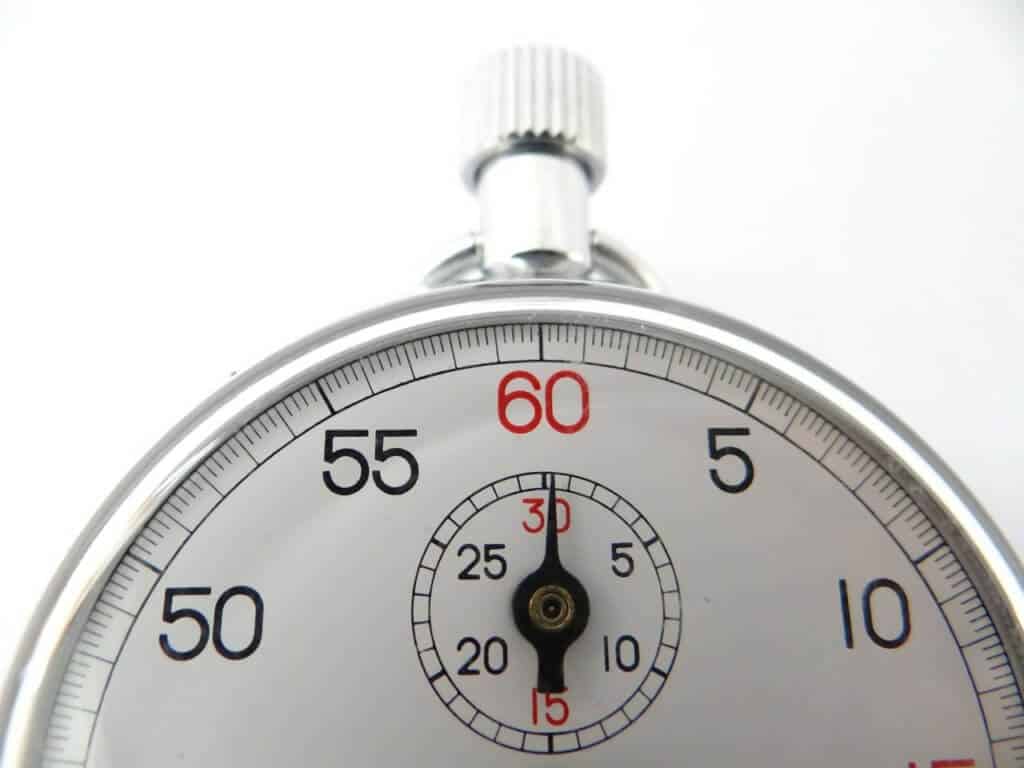 Warm-up with five to ten minutes of mild cardio activity — such as brisk walking — before you begin a session.
Adjust the machine's seat by turning the knob on it and then positioning it according to the length of your legs.
Leave the handlebar in the "standard" position and the elevation panel in the lowest position.
Place your feet on the machine's lower pedals, with the balls of your feet in the center of both pedals.
Point your toes forward when you push the pedals.
Pull the handlebar toward you while simultaneously pushing on the pedals with your legs.
Push the bar away with your arms to complete one repetition.
Perform 20-30 reps per minute.
Target your upper arms by holding the bar with an underhand grip close to the center post.
Grab the center post with one or two hands, just below the handlebar, to work your chest, biceps, quads, and hamstrings.
Perform 30-40 reps at a faster pace — using any grip you wish — to conclude the main portion of your workout.
Switch to a wide grip and gradually slow your reps over several minutes to cool down.
Does It Work?
Does HealthRider Work?
There are no scientific reports we have seen which can validate the effectiveness of HealthRider. There is no official statement by any of the officers of the HealthRider company stating their achievements.
HealthRider has an average of 3.2 out of 5 stars on Amazon. As is the case with all products like this, you need to have the dedication and use it as part of a well-rounded program.
Weight Loss
Details On Healthrider And Weight Loss
HealthRiders may be an effective way to burn body fat and calories. Regarding calorie burn, about 15 minutes on HealthRider burns about 90 calories. Over 12 months, this daily HealthRider workout uses up 32,850 calories: the equivalent of 9.4 pounds of body weight.
To increase weight loss by using a HealthRider, it is essential to follow a nutritious diet, with a good range of vitamins, minerals, and other nutrients. This is because a healthy and robust body can lose weight faster.
Diet studies also show that motivation improves when you monitor your weight and body measurements once a week (using regular weight scales) and record your general fitness progress.
Instructions
How to Use HealthRider
Fitness expert Tony Little lent his name to The Original HealthRider by fitness giant ICON. Although this model is no longer available except through online sellers, it became the template from which all subsequent models have come. It allows time-saving by providing several resistance exercises at once.
Sit on the HealthRider's seat with your hands on the upper handlebar and your feet on the footrest. You should be able to touch both and hold on comfortably to the handles. Adjust the seat to allow for a comfortable grip.
Add weights to the weight bar in the rear of the HealthRider if you desire a more challenging workout with more resistance. You can add weights by removing the stops at the end of the bars, placing the weights on the bar, and replacing the stops outside the bars.
Press the power button on the LCD below the handlebar—this display tracks total exercise time, unlimited repetitions, and repetitions per minute. Start exercising by pushing the feet forward against the footrests while pulling the handlebar toward your upper body. The makers of HealthRider recommend exercising for 20 minutes at a time, at least three days per week.
Bend at the hips and avoid rounding the back when pulling the handlebar toward your upper body. Alternate grips to evenly work for the smaller muscle groups. Do so by placing the hands on the handlebar palms down, palms up, close together, and set wide and far apart. If you want, increase the workout difficulty by slowing the speed of the exercise motion.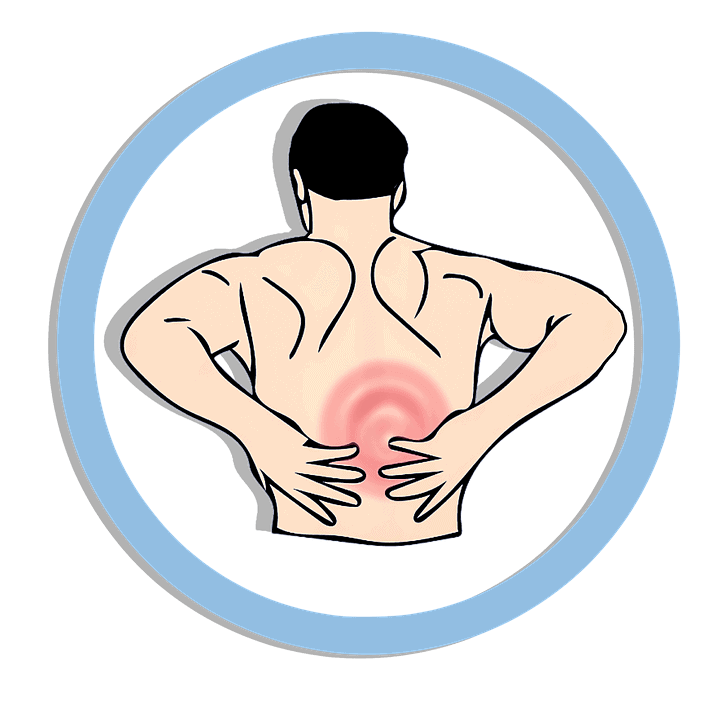 Side Effects
Potential HealthRider Side Effects and Problems
There are few side effects with this product. However, many customers have faced back pain. As some users said, other side effects of HealthRider include fatigue and sore muscles.
Another problem with the HealthRider is assembly. Many people experience difficulty with it, and some say that it becomes more challenging to paddle after assembly and that its tension control doesn't work.
Other than this, we didn't encounter any serious side effects or problems with HealthRider.
Warnings
HealthRider Product Warnings
HealthRider comes with a user manual that says: "Before beginning this or any exercise program, consult your physician. This is especially important for persons over the age of 35 or persons with pre-existing health problems. The pulse sensor is not a medical device. Various factors may affect the accuracy of heart rate readings. The pulse sensor is intended only as an exercise aid in determining heart rate trends in general."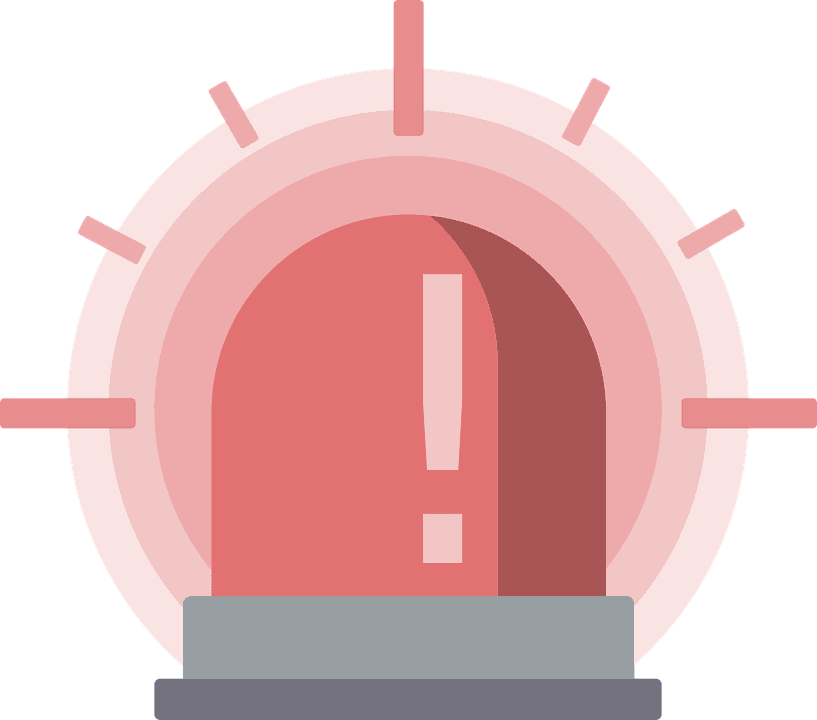 There are also some other warnings:
Before the beginning of any exercise program, users must consult a physician.
It is the responsibility of the owner to ensure that all users of the elliptical exerciser are adequately informed of all precautions.
Inspect and properly tighten all parts regularly. Replace any worn parts immediately.
The elliptical exerciser should not be used by persons weighing more than 350 lbs. (159 kg).
Wear appropriate exercise clothes while using the elliptical exerciser. Always wear athletic shoes for foot protection while exercising.
If you feel pain or dizziness while exercising, stop immediately and cool down.
When you stop exercising, allow the pedals to slowly come to a stop.
Use the elliptical exercise only as the manual describes.
Lawsuits
Any HealthRider Lawsuits?
ICON Health & Fitness was central to a United States Supreme Court case regarding frivolous lawsuits and fee-shifting. They had sued Octane Fitness in 2009, alleging patent infringement. Octane was granted a summary judgment stating its designs did not infringe and asked for the reimbursement of attorneys' fees.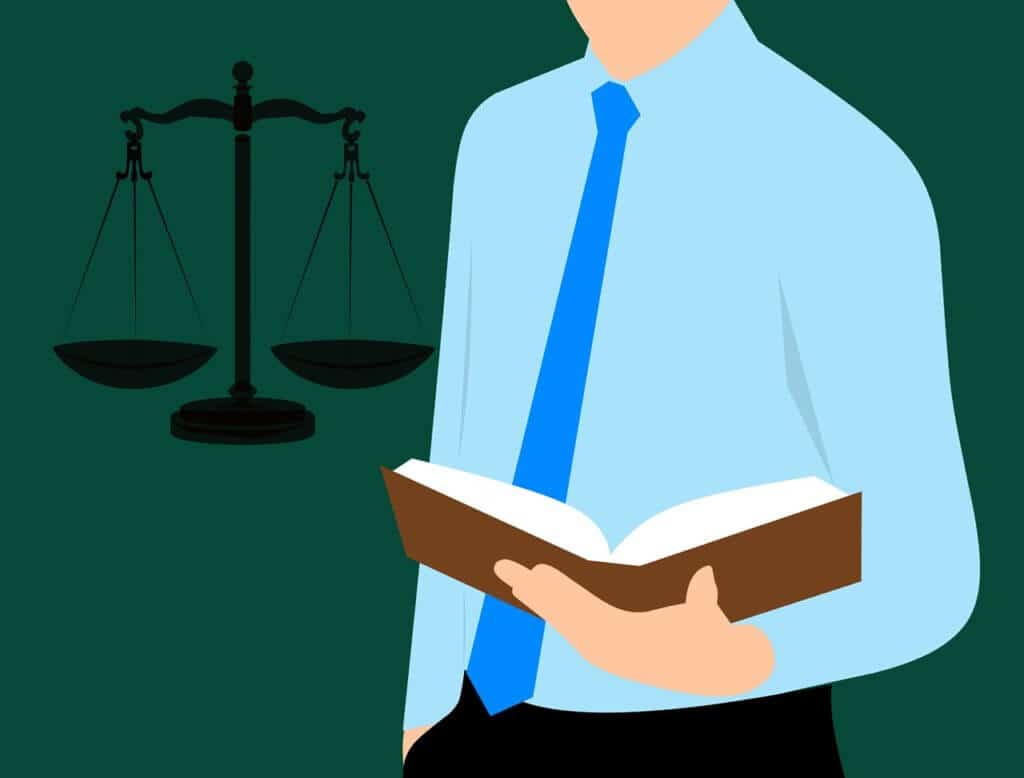 Ultimately, the Supreme Court held that Octane deserved this reimbursement. The district court ordered ICON had to pay $1.6 million in fees, which was later upheld on appeal.
On April 29, 2019, Anne West filed a Complaint in Connecticut Federal court against ICON Health & Fitness Inc.. Plaintiff Anne West alleges that www.iconfitness.com, www.ifit.com, www.nordictrack.com, www.proform.com, www.freemotionfitness.com, www.weiderfitness.com, www.weslo.com, www.healthrider.com, www.getgoldsgym.com, www.workoutwarehouse.com, and www.myiconfitness.com is not accessible per the WCAG 2.0 accessibility standard(s).
Is It Legit?
Is HealthRider Legit?
We have never come across any scientific research that can support the claims of HealthRider. Also, there are no official statements by any higher-up of the company.
But if we follow the words of some trainers and fitness freaks, the HealthRider equipment is legit and may be a useful tool for losing weight and increasing fitness.
Many users and fitness trainers also claim that HealthRider's exercises can help decrease weight loss and improve fitness with less effort and time.
However, besides the statements and reviews of users, there is no clinical support on any official website, which can claim the advantages of HealthRider in the specific area of weight loss.
Where to Buy
Where to Buy HealthRider

Alternatives
HealthRider Alternatives
There are also several alternatives on the market, and they offer competition to the HealthRider. Some of the notable brands with their average ratings on different websites are:
NordicTrack
Bowflex
Sole
Horizon
Life Fitness
ProForm
Landice
If you are looking to have a low-impact workout option, it might be time to change up your environment, according to Dr. Anthony Dugarte. According to him, "Training on sand, grass, or other more forgiving surfaces is another way to cut down on the forces transmitted to your joints. Water is great for deboarding joints and aiding in recovery."
Customer Service
Customer Service Contact Information
Address: iFIT Health & Fitness Customer Service Department 1500 South 1000 West, Logan, UT 84321
Customer Service: 1-833-680-4348
Sales: 1-888-308-9620
Parts & Service Sales: 1-833-680-4348
Email: service@iconfitness.com
What Users Are Saying
What Users Are Saying
"The first original HealthRider I purchased when it first came out. I loved it and it was great exercise. This new HealthRider is awful! It is a smaller compact type and it is very uncomfortable to use. The seat is hard and too narrow in crotch area, painful and irritating when I try to exercise."
Bottom Line
The Bottom Line – Does HealthRider Work?
Well now, do we give this one a thumbs-up or down? It looks like some people were excited to try HealthRider since it is touted as a total-body workout and is low-impact. However, we noticed that there are customer complaints about this product. Due to the price and negative user reviews, we don't feel comfortable recommending it. The reality is there are much less pricey fitness tools and programs available for at-home exercise.
If you'd like to get rid of excess body fat and slim down, we recommend a fitness machine or program that is affordable, that clinical studies support and has positive customer feedback.
Among the best programs we've found this year is Noom. It's a blend of unique tools like daily challenges and quizzes, one-on-one coaching, personalized meal plans, feedback and analysis and more that make this one amazing weight-loss app.
Also, they're convinced you'll love the program so they're offering a free trial offer of Noom to Dietspotlight readers.
Learn More About Noom »