Bucked Up Woke AF Review

- 13 Things You Need to Know
When it comes to energy, caffeine is the mother, and Bucked Up Woke AF high-stimulant has more than enough. This stimulant-heavy supplement is supposed to support intense workouts and give you the energy you need to tackle anything and everything thrown at you.
We know caffeine works to boost energy but is there too much in Woke AF? Our research team dug into the supplement to see just what the user can expect and whether or not the claims are justified or outrageous.
Bucked Up Woke AF can be purchased through their Official Site.
Overview
What is Bucked Up Woke AF?
Bucked Up Woke AF is an energy booster that relies on stimulants like caffeine to work. Stimulant ingredients are known to boost energy, improve focus, and support memory. It's categorized as a pre-workout, and this is what some of the research has to say about the ingredients:
Products Similar to Bucked Up Woke AF
Who Makes Bucked Up Woke AF?
DAS Labs LLC manages Bucked Up and they have a BBB rating  of A+. They are located at 313 S 740 E Ste 4 American Fork, UT 84003-3534 and their phone number is (801) 358-3572. Bucked Up is the company behind Woke AF. They also make another variant, Woke AF Hot. DAS Labs owns Bucked Up. There isn't an official website for DAS Labs, however.
Although Bucked Up is not an MLM company, they do offer an ambassador program. Influencers that are a part of this program get a 20% commission after completing a long list of ambassador requirements.
Bucked Up Woke AF Customer Service
You can contact customer support for Bucked Up at 855-205-2825. The hours of operation are 9:30 am to 5 pm (MST) Monday to Friday.
There's also a live chat and email option on the Contact Us page. Their email address is customerservice@buckedup.com.
Suggested items to have before you call: Your email address used at time of purchase, Invoice, and Confirmation Number.
Scroll below for one of the best products we've seen over the last year.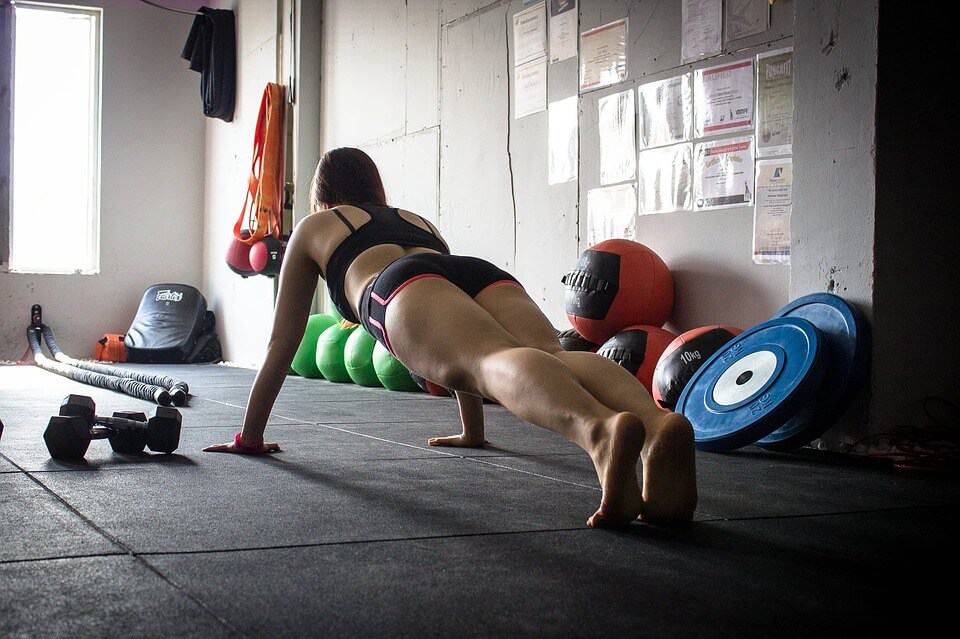 Products
Other Bucked Up Products
Some of the other supplements in the Bucked Up line include:
Black Woke AF High Stimulant
Woke AF Hot – a limited edition to drink hot or cold – available in Chai Spice or Caramel Apple flavors
Racked
BAMF
Pump-Ocalypse
Rut
Keto Protein
Buck Feed
All Bulk No Bloat
Buck Season
Heat
Stag
Bucked Up vs. Woke AF
The real difference between Bucked Up and Woke AF is the amount of caffeine. Bucked Up contains 200mg per serving, whereas Woke AF contains 333mg. Woke is marked as a high-stimulant product, complete with a warning printed across the front of the bottle.
Claims
Bucked Up Woke AF Claims
What does Bucked Up say is the reason you should jump onto the Woke AF pre-workout wagon?
Most of the claims made about Woke AF pertain to the three stimulants. You can expect, based on the product description, to feel:
Increased energy
Improved focus
As the description says, the product is supposed to be "a potent delivery mechanism will help you stay WOKE through the most intense workouts, longest work shifts, graveyards, study sessions.
Ingredients
Bucked Up Woke AF Ingredients
The ingredient list is available in its entirety on the official Bucked Up website. There aren't that many ingredients, but we immediately recognize that three are stimulants.
Citrulline Malate
Beta-Alanine
Caffeine Anhydrous
AlphaSize Alpha GPC
Dendrobium
Deer Antler Velvet Extract
Synephrine HCl
AstraGin
ActiGin
Bucked Up Woke AF is also available in various flavors including, Grape Gainz, Blood Raz, Blue Raz, Blue Raz Lemonade, Caramel Apple, Chai Spice, Grape Gainz, Killa OJ(Orange Juice), Miami(Strawberry – Mango – Pineapple), Rocket Pop (Cherry – Blue Raz – Lime), Sour Gummy, Swole Whip (Pineapple – Mango – Vanilla), Watermelon Lemonade, Pineapple Jalapeno, and Mango Habanero.
Details on Ingredients
What are the details on each of the ingredients in Bucked Up Woke AF? What do the stimulants have to offer your workout?
Citrulline Malate: According to the Journal of Strength and Conditioning Research, "citrulline malate enhances athletic … performance and relieves muscle soreness." However, a study in Nutrients claims the citrulline doesn't improve muscle recovery.
Beta-Alanine: A 2015 study in the Journal of the International Society of Sports Nutrition shares that beta-alanine may "improve exercise performance."
Another study, this time in the journal Amino Acids, beta-alanine supplementation was shown to improve exercise performance by about 3%, on average.
Caffeine Anhydrous: For more than 40 years, caffeine has been researched as a "work-enhancing supplement," according to the journal Sports Medicine. The study says that the effects of caffeine are individual and use is not without risk of side effects.
Taurine: Research in Frontiers in Physiology shows taurine may reduce oxidative stress associated with exercise or athletic performance.
Further research shared in the journal Nutrients claims taurine "may help improve eccentric performance recovery" or muscle recovery.
Deer Antler Velvet Extract: According to research in the International Journal of Sports Nutrition and Exercise Metabolism, deer antler velvet does not affect muscle power or strength.
Synephrine HCl: A stimulant thought to work similarly to ephedra. The risk for side effects from synephrine increase when paired with other stimulants.
Product Label
Vitamin B12: 100mcg

Sodium: 35mg

Citrulline Malate: 6000mg

Beta-Alanine: 3200mg

Caffeine Anhydrous: 333mg

AlphaSize Alpha GPC: 200mg

Taurine: 100mg

Dendrobium: 100mg

Deer Antler Velvet Extract: 50mg

Synephrine HCl: 40mg

AstraGin: 25mg

ActiGin: 25mg
Side Effects
Bucked Up Woke AF Side Effects
The possible side effects when taking Woke AF are connected to the ingredients and not the specific product or brand. These side effects may include:
Excessive energy leading to jitters or shakes
Nausea and vomiting
Headaches
A sudden drop in energy (caffeine crash)
On September 6, 2019, Bucked Up received a notice of violation for not notifying consumers that some of their pre-workout and gain supplements may contain lead, according to the Environmental Research Center of California.
Bucked Up Woke AF and Weight Loss
Though not created for weight loss, the effects of Bucked Up Woke AF will likely increase calorie burn and decrease hunger if only because of the high stimulant content.
How to Use Bucked Up Woke AF
The product description doesn't detail the directions for Woke AF. We do know that one serving is one scoop, and there are 30 servings per canister. Since this is a pre-workout, we'd assume you mix it with water or a non-carbonated beverage of your choice and drink 15-45 minutes before working out.
Cost and Where to Buy
You can purchase Woke AF on the official website for around $55. The product is also available from retailers like Amazon and may be in stores like GNC, Vitamin World, The Vitamin Shoppe, and Complete Nutrition.
Pros and Cons
Pros and Cons
What are the positives and negatives about Bucked Up Woke AF?
Pros:
Stimulants will increase energy.
May work for people who have a high tolerance for caffeine.
Cons:
The stimulant level could cause some pretty severe side effects.
This product is NOT for anyone sensitive to caffeine or other stimulants.
What Users Are Saying
What Users Are Saying
"Such good pre-workout. Really helps and I can feel the difference when I use it."
"I took Bucked Up and Woke AF a couple months ago, they are a bit pricey and didn't notice any major improvements."
"Woke AF – Great preworkout!!"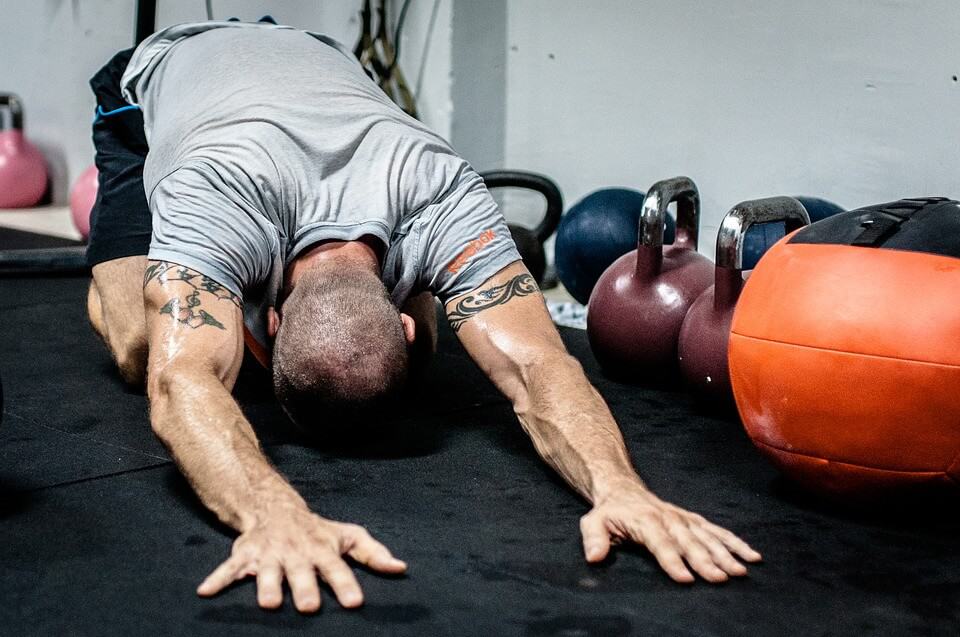 Bottom Line
Bottom Line on Bucked Up Woke AF
The stimulant level of Bucked Up Woke AF is outrageous for the average person. The maximum amount of caffeine that should be taken daily is 400mg. Some people can handle more than that, but that amount is generally considered safe. With 333mg of caffeine per serving, any other intake of caffeine during the day could cause an increased risk of side effects.
When you want to lose weight, you're looking for a product to be both practical and free of side effects. We've found an app that fits perfectly.
Among the best in weight-loss app is one called Noom. Personalized weight loss plans, custom meals, human coaching and food and exercise tracking are just the start of what the company has to offer.
Plus, we love that Dietspotlight readers can take advantage of a free trial offer of Noom for a limited time.
Learn More About Noom »