Huel Review

- 13 Things You Need to Know
Huel is a powdered meal replacement product that markets itself as "a nutritionally complete food."  Huel claims they sold enough meals "to feed Paris and Rome." The website is impressive and full of press releases and expert testimony. One expert cited on their website says, "As a dietitian, real food is ideal." Exactly- and great advice. But, since when is a powdered meal replacement "real food?"
Our research team had to know why this company is so popular. Despite Huel's convenience and nutrition and claims of being "real food," our crew found some complaints about its texture and taste. On top of that, the company doesn't fully refund an opened package. This drove the team to give you all the info you need to not waste your money on a product that will leave you dissatisfied.
Huel can be purchased through their Official Site.
Overview
What is Huel?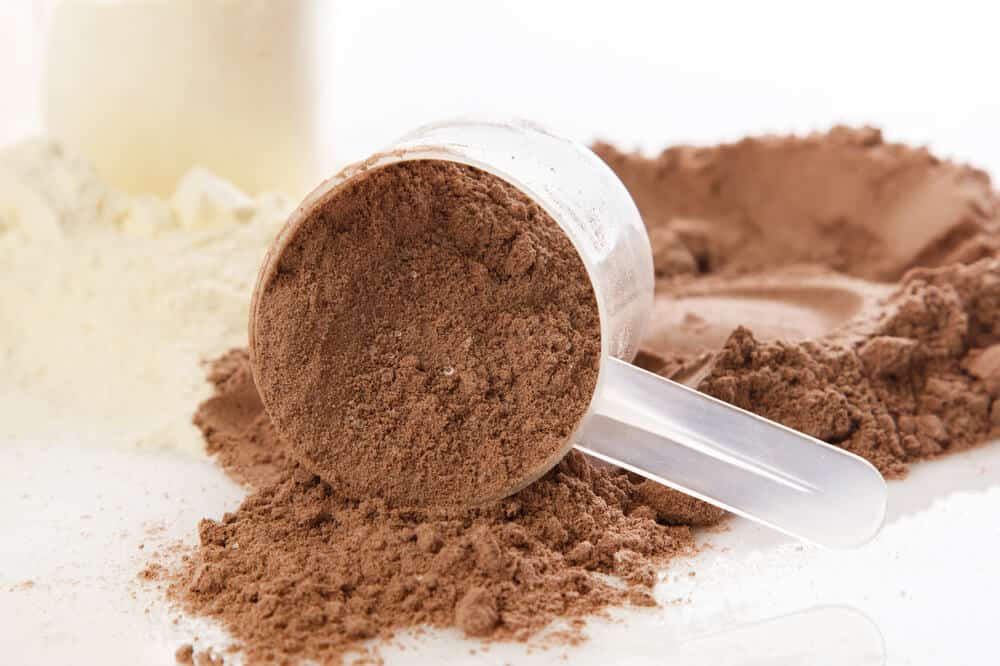 Huel is food in powder-form that contains proteins, carbs, and fats. It also contains 100% of the FDA's daily recommended values of all 27 essential vitamins and minerals. Huel is located at 134 N 4th St. Brooklyn, NY 11249. They are currently not accredited by the BBB  and have an "F" rating.  Huel is rated a 3.67 out of 5 stars with an average of 3 Customer Reviews.
It is a nutritionally complete food that you can use as a meal replacement on-the-go. The name comes from the amalgamation of the words human and fuel.
However, calories from meal replacement products could be too much or too little, and it is often unclear from the ingredients themselves. This is not a meal replacement for everyone, as some users commented they were hungry again after only a few hours of consuming Huel. Does this effect have something to do with the ingredients? It doesn't look like it.
The formula is also available as Huel RTD (ready-to-drink). Recently, the company also released Huel Bars, which offers Huel nutrition in a snack bar.
Update January 2021: Huel launched a new product – Huel Hot + Savory – in September 2020, intended to be served hot for lunch. Though it started with two flavors, the available flavors currently include:
Yellow Coconut Curry
Spicy Indian Curry
Tomato and Herb
Sweet and Sour
Mexican Chili
Thai Green Curry
Mac & Cheeze
About Huel
Huel began in 2012 when its founder set out to create a program that would help people get optimal nutrition to assist in their physical performance. The founder, Julian Hearn, put himself on a rigorous regimen with a lot of careful planning and preparation to ensure each meal provided the necessary nutrition to its users.
While he got the results he wanted from the program, he found it wasn't practical regarding the time it took to manage it all. Huel was then born nutritionally complete and a balanced meal users could prepare in two minutes or less.
Since he founded the company, they have sold more than 100 million meals across 100 countries. Currently, James McMaster runs the company while Hearn focuses on marketing for Huel.
Huel Competitors
Meal Replacement
Meal Replacement Supplements
Replacing meals with something more convenient has existed for a while, even in sci-fi stories from almost a century ago.
The current trend began in the US with Soylent that the company produces using algae. In a few years, Soylent became the most popular meal choice for people in Silicon Valley and elsewhere globally.
As Soylent was only available to the US, British co-founder of Huel, Julian Hearn, invented the product to expand the idea of meal replacement powders outside America.
Huel now has a pre-made shake for sale with their Huel powder for those who are on-the-go.
Scroll below for one of the best products we've seen over the last year.
Benefits
Huel Benefits
Huel benefits include:
100% Complete Nutrition
Convenient
Cost-effective
No food waste
Simple to use
Huel also has a gluten-free option in Chocolate, Vanilla, Berry, Unflavored & Unsweetened, Banana, Salted Caramel, Caffè Latte, and Original.
Ingredients
Huel Ingredients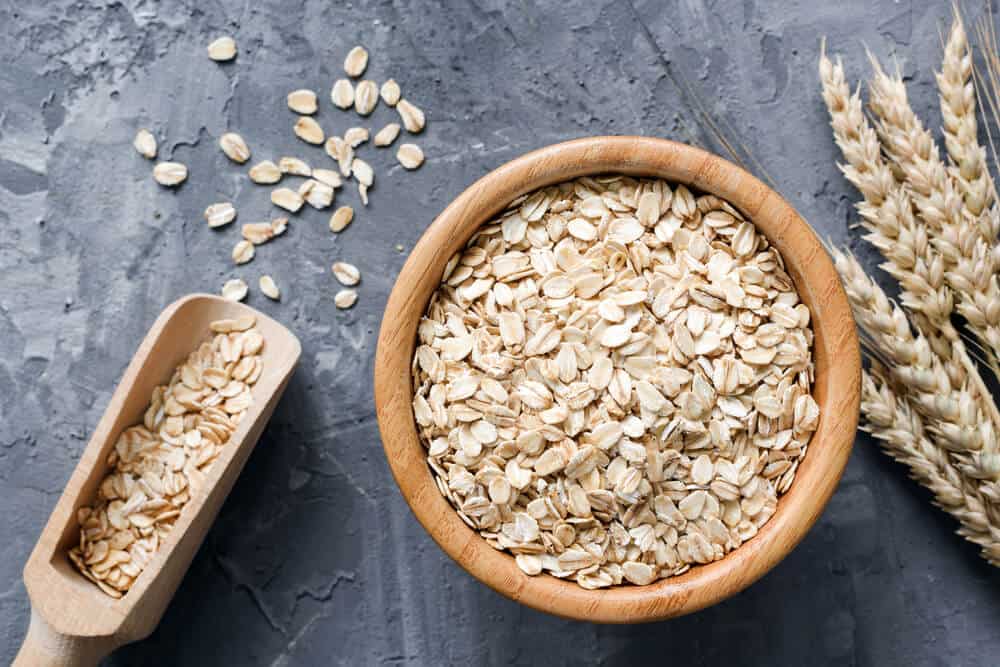 There is no indication that Huel's ingredients are organic.
Oats
Oat bran and whole oats are used to help with some digestive issues. Oats are a fantastic source of fiber, but beyond that, there are health benefits thought to be associated with phytochemicals found inside, according to Molecular Nutrition & Food Research. And when it comes to antioxidant properties, " the most antioxidant sequence fragments with a diverse amino acid composition were found in oat globulins" when compared to other plant-based proteins in a review shared in the journal Molecules.
Pea Protein
Pea protein is made from yellow and green peas, and it is a suitable protein option for vegetarians, vegans, and those who wish to avoid products like whey, eggs, and meat. The Journal of the International Society of Sports Nutrition claimed, in 2015, pea protein and whey protein were nearly equal in supporting muscle growth with regular exercise. However, years later, similar research, this time published in the journal Sports, reported whey protein was, in fact, more effective.
Brown Rice Protein
Brown rice protein is from brown rice. Like pea protein, it's an option for vegans and vegetarians who don't consume dairy, meat, or egg protein. According to the Nutrition Journal, "rice protein isolate could increase and elicit changes in body composition."
Coconut MCTs
Medium-chain triglycerides (MCTs) are made by processing coconut oil and claimed to help prevent muscle breakdown in some users. According to the Journal of the Academy of Nutrition and Dietetics, "MCTs in the diet could potentially induce modest reductions in body weight and composition."
Huel and Weight Loss
There's plenty of research into the effects of meal replacement shakes on weight loss. Most have come to the same conclusion – replacing one or two meals daily with a calorie-controlled shake will likely result in weight loss, as reported in a 2019 review of research in Obesity Reviews.
Cost
How Much Does Huel Cost?
Huel costs:
Huel Powder v3.0: $75
Huel Gluten-Free v3.0: $85
Huel Black Edition: $85
Huel Ready-to-Drink costs:
Version 1.0: $56.11/12 bottles
Variety Box v1.0: $57.78/12 bottles
Version 2.0: $58.89/12 bottles
Variety Box v2.0: $60.56/12 bottles
Huel Hot+Savory costs:
7 meals: $29.22/bag (3 bag minimum)
Huel offers free delivery in the US with orders over $25. If your order is less than $25, there's a $5 shipping charge.
They ship orders via UPS and arrive within three to five business days unless going to Hawaii or Alaska, which in this case, arrive within five to seven days.
Delivery to Canada is not currently available. It is possible to order outside of the United States from many other countries.
On Amazon, you can buy two pouches, a scoop, a shaker, and a booklet for $75.
Freebies
You'll get a free T-shirt and a shaker bottle with your first order. If you subscribe for automatic delivery, you can get a 10% discount, bringing the cost down to $59.40 or $2.12 per meal. You can schedule delivery frequency according to your needs – anytime between every one to every ten weeks.
Huel Money-Back Guarantee
You can receive a refund on Huel products not opened within 30 days. You cannot exchange or get a refund for open pouches.
If your order arrives with any damage, you can exchange it for the same item by sending an email to support@huel.com. You are responsible for shipping costs to return your item.
They only refund shipping costs if the product is defective. They then deduct the cost of the return shipping from any applicable refund.
It is best to use insurance and tracking if you're shipping an item over $75. They will process refunds back through the original form of payment within 30 days after they approve them.
Hot or Cold
Should You Drink Huel Hot or Cold?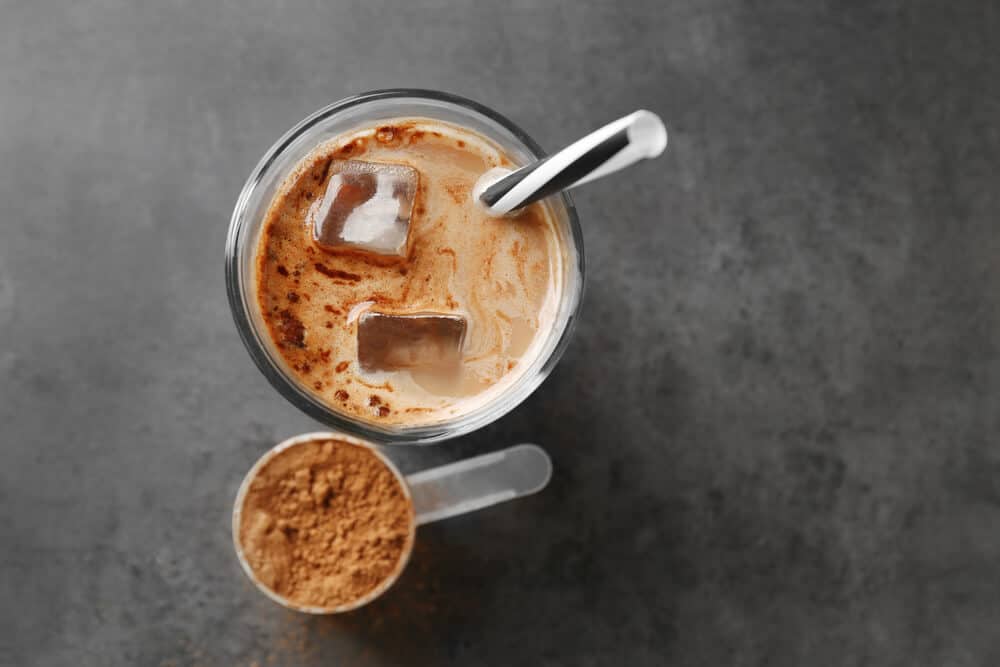 According to the official website, the drink is the best cold, even with some ice cubes. However, it is also possible to drink it warm, but it is best not to use boiling water, which could affect the drink's nutritional profile. To keep it warm, it is better to boil the water and cool or mix it with cold water before adding in Huel.
Huel Hot+Savory should be eaten hot.
Shelf Life
What's the Huel Shelf Life?
The Huel shelf life is:
Unopened
You can store pouches for up to one year in a dry, cool environment away from direct sunlight, but you should use it before the expiration date on the pouch for the best quality.
Opened
Once you've opened the pouch, it can last for six months. You can reseal it, and as long as you store it in a dry, cool environment, away from direct sunlight, it should be safe to use.
Refrigerated and mixed
The mixture can last for 24 hours. Since some users have stated the product tastes better cold, you may want to mix it the night before and store it in the fridge and have it for breakfast in the morning.
Unrefrigerated and mixed
This varies depending on the temperature of the environment it's in. When cold, the mixture will stay fresh for a few hours. If it's hot, it won't last long, so drink fast or store it in a vacuum flask to ensure it will stay cold for a longer period.
Taste
Huel Taste
Huel prioritizes nutrition over flavor. The vanilla flavor is popular for its fresh and wholesome oaty taste with the hint of vanilla. Huel is also available in an unflavored and unsweetened formula that has a more neutral, earthy flavor.
However, there are complaints about the taste too powdery and unpleasant, mainly due to the powdered oats it contains.
The Hot+Savory products are "risotto" like, as they are made with rice and quinoa.
Can I Add More Flavor to Huel?
Regardless of which base you choose, you can add flavor easily. Users have recommended either instant or freshly brewed coffee, syrups, fresh or frozen fruit, cocoa powder, and cinnamon.
Syrups like the ones they use at coffee shops are best if you want various flavor options. You can find everything from caramel to mint, and sugar-free varieties are available as well.
Many users say that savory flavors are also an option. Recommendations include cayenne powder for some heat, curry powder for a more complex flavor profile, and even bouillon cubes. Mixing cayenne pepper into the cocoa powder gives you a sweet and spicy mix.
Huel also sells its Flavor Boosts in various flavors, including Apple Cinnamon, Banana, Chocolate, Gingerbread, Mint Chocolate, Mocha, Peanut Butter, Pumpkin Spice, Salted Caramel and Strawberry. These Flavor Boosts are available for $8 each and come with enough to flavor your drinks 75 times. This gives you more control over the flavors and their strength, preventing you from buying full pouches.
Gingerbread and Chocolate Cherry are two limited-edition flavor boosts.
Add your flavor choices before mixing the shake for the best results.
Side Effects
Huel Side Effects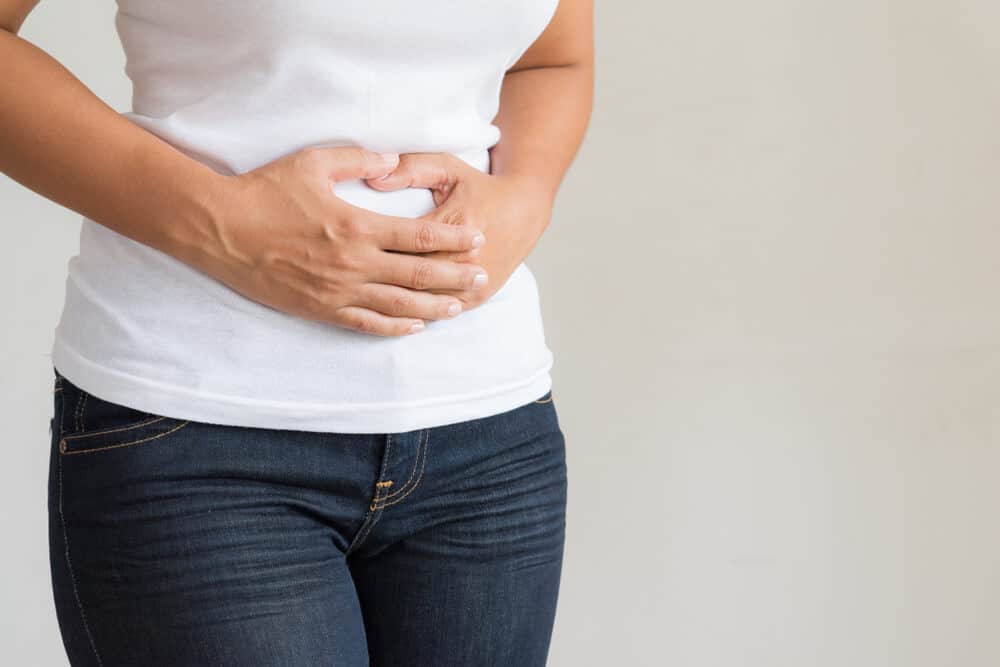 Huel contains a few ingredients that may cause side effects like:
Gas
Digestive issues
Bloating
Where to Buy
Where to Buy Huel
You can buy Huel both on the official website and Amazon. It has also been sold on eBay.
Some of Huel's ready-to-drink shakes are available in stores, though not many.
Reddit Reviews
Huel Reddit Reviews
Reddit is an extremely popular social network site with over 52 million active users. The platform continues to grow in popularity with over 2.8 million subreddits and counting. We searched Huel Reviews on Reddit to learn what people are talking about.
Huel Reddit reviews cover both sides of the debate. Some users loved it. Others weren't as convinced. It's clearly a love/hate when it comes to this product. There are quite a few users who express concerns about pricing. They feel like it's a huge commitment and would love if there were samples to try. Other concerns included taste and price – common among protein products like this.
What Users Are Saying
What Users Are Saying
"After a few days of growth and learning to use it. It's pretty good I was surprised… Don't expect miracles here people, it's a drink powder! But it's hands down better than the other powders I tried."
"I'm not a fan of vegan protein but that is a personal preference and not a judgement against this product. It does exactly what it is meant to do, no doubt, however I feel that there are other products that work as well, taste better, and are far less expensive."
"Doing the math, this product is very useful for those with little time to cook and want to avoid fast food, I use it as a single meal replacement, replacing my breakfast with this product really fills me up till my next meal later on in the day. It's highly nutritious, it has low carbs, and easy to prepare."
Bottom Line
The Bottom Line on Huel
Here's the moment of truth: We love they market Huel as a quick and easy-to-consume meal replacement. It has a crazy amount of healthy ingredients and all the necessary nutrients, carbs, fats, proteins, and minerals we need to survive and being low in cost. However, there are reports of some side effects, complaints about the flavor and texture, and doesn't fully refund an open package.
We believe it's natural lifestyle changes and support for those changes that make the difference between losing weight and losing weight for good. When it comes to losing weight, it's hard to stick with a plan unless you have support 24 hours a day.
Among the best weight-loss support apps we've found is Noom. We love that Noom has clinical testing that proves it works to help people lose weight and maintain weight once lost. The app supports healthy eating and exercise while providing human coaching to get you and keep you on the right track.
Plus, since you're a Dietspotlight reader, you can take advantage of a free trial offer of Noom for a limited time.
Learn More About Noom »