It Works Cleanse Review

- 13 Things You Need to Know
It Works Cleanse – another supplement from It Works Global. This time around, the company has produced a liquid supplement for cleansing. Over two days, you drink four bottles of cleanse. The focus is "to be good to your guts."
When our research team heard It Works was at it again, they jumped at the chance to review It Works Cleanse. We're not especially fond of cleanses for weight loss, but we'll give this one the benefit of the doubt.
It Works Cleanse can be purchased through their Official Site.
Overview
What is It Works Cleanse?
It Works Cleanse is a liquid two day cleanse with natural ingredients to promote gut health. According to It Works, "Your digestive system can be worn down by stress, anxiety, overindulgence, processed foods and even general day to day activities."
The ingredients in the formula include a source fiber and tons of antioxidants. Beside each claim or explanation of an ingredient, there is a small symbol. The symbol refers to the fact that the FDA has not evaluated to substantiated the claims, but science has looked into some of the ingredients.
Herbal Medicine: Biomolecular and Clinical Aspects – Aloe vera may have laxative effects, but there's also the risk of side effects.
Nutrients – "Beetroot appears to be a powerful dietary source of health-promoting agents that holds potential as a treatment for several pathological disorders. The powerful antioxidant, anti-inflammatory and vascular-protective effects offered by beetroot and its constituents have been clearly demonstrated by several in vitro and in vivo human and animal studies."
Journal of Alternative and Complementary Medicine – Claims dandelion root caused increased urination. It works as a diuretic, but not a cleansing ingredient.
It Works Cleanse Competitors
Who Makes It Works Cleanse?
It Works Cleanse is made by It Works Global – a megastar in the multi-level marketing (MLM) community. The company has been around for more than 15 years. You can contact It Works Global at:
Phone: 786-706-1095
Address: 908 Riverside Dr., Palmetto, FL 34221
Scroll below for one of the best products we've seen over the last year.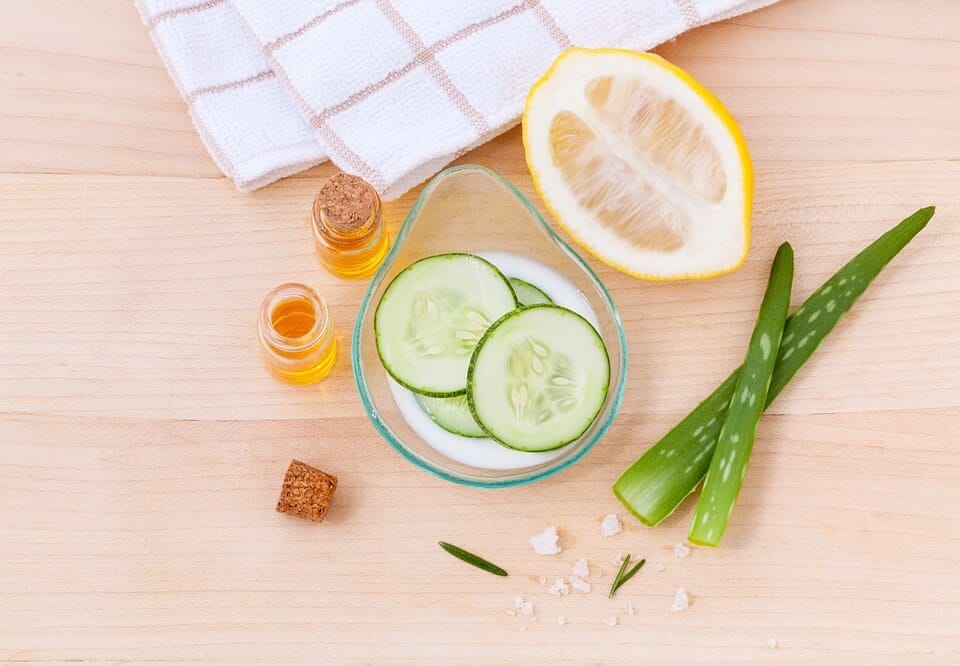 It Works and the Better Business Bureau (BBB)
It Works Global does have a page on the BBB website. The rating, as of February 2021, was a C+. That's a mediocre rating, at best. When you look at the ratings and complaints, you can see why the letter is so low.
As of 2021:
674 complaints in the last three years
372 complaints closed in the previous 12 months
427 customer reviews – average rating of around 1.7/5
The BBB warns that they have "received a pattern of complaints from consumers alleging that after trying to cancel with the business, they continue to receive additional products."
In April of 2020, It Works! also received a warning letter from the Federal Trade Commission regarding claims they made about COVID-19.
Claims
It Works Cleanse Claims
What's the deal with It Works herbal Cleanse claims? If you were to review any of hundreds of cleanses, you would find the same claims across most, or all, of them. The claims made by It Works include:
Reboot Digestive Health
Help Maintain a Healthy Gut
High in Friendly Fiber
Helps Your System Rebalance
Feel Much Cleaner
Feel a Little Lighter
Though It Works doesn't market Cleanse for weight loss, the reference to feeling lighter on the product information sheet means there's a connection – for sure.
It Works Cleanse also claims to improve health, promotes weight loss, and removes toxins from your system. Remember, these are claims, not proven effects or results.
Ingredients
It Works Cleanse Ingredients
The ingredients in this cleansing supplement are:
Aloe Vera
Organic Blue Agave
Lemon Fruit Concentrate
Beet Root Extract
Cranberry Fruit Concentrate
Ginger Root Extract
Pineapple Fruit
Milk Thistle Seed
Apple Fruit
Orange Fruit
Blueberry Fruit
Grapefruit
Grape Skin Concentrate
Red Raspberry Fruit Concentrate
Plum Fruit Concentrate
Strawberry Fruit Concentrate
Watermelon Fruit
Lime Fruit
Cantaloupe Fruit
Cherry Fruit
Green Tea Leaf Extract
Papaya Fruit
Peach Fruit
Pear Fruit
Dandelion Root Extract
Rhubarb Root
Spirulina
Apple Cider Vinegar Powder
There are 35 calories per serving with 8g carbs, 2g sugar, and 6g fiber.
Details into Ingredients
The main supplement ingredients for It Works Cleanse, excluding the fruits and concentrates, are:
Blue Agave Heart – used as a natural sweetener, according to Nutrients.
Beet Root Extract – In It Works Cleanse, it may be used as a natural coloring agent. Nutrients notes that beet root could increase nitric oxide production.
Milk Thistle Seed – It has long-considered a cleansing agent for the liver, per Phytomedicine. The National Center Library of Medicine claims there's no proven benefit to taking milk thistle seed extract though.
Green Tea Leaf Extract – there's a lot of talk about green tea detox, but no proven effects have been noted in research or via experts in the field of supplements, nutrition, and weight loss.
Rhubarb Root – science says rhubarb root may have cholesterol-lowering effects, but no research exists into how it can help cleanse the body – according to Chinese Medicine.

Spirulina – offers a ton of proven benefits from improving endurance and muscle strength to fighting to lower bad cholesterol, but nothing on cleansing, per Marine Drugs.
We're not sure exactly how much each ingredient is included, but we do have the facts on the proprietary blends.
It Works Proprietary Herbal Cleanse Blend: 14,666mg
It Works Proprietary Nutritional Cleanse Blend: 3,345mg
How to Use It Works Cleanse
Each It Works Cleanse comes with four bottles. You drink one bottle in the morning before you eat and another before dinner for two days. The cleanse only lasts two days, and you have to make some lifestyle changes along the way. It Works suggests you:
Drink eight glasses of water daily.
Leave behind processed, fried, and junk foods.
For best results, according to It Works, use the Cleanse with the Body Wrap System.
Results
It Works Cleanse Benefits and Results
There are no reviews of It Works on the official website, and the products are not supposed to be sold on third-party websites like eBay or Amazon. Despite this, you can find the product on Amazon.
The benefits of some ingredients in Cleanse mean nothing because you're only taking the supplement for two days. Any benefit from ingredients like green tea extract would happen after weeks of use – as is the case with many supplement ingredients.
Cost and Where to Buy
The product also seems to be available on Amazon. It is also available from the official website for $65.
Loyal customers receive discounts on the websites. With this discount applied, the supplement becomes $39.
Side Effects
It Works Cleanse Side Effects
The side effects of It Works Cleanse are based on the formula's ingredients and not on this particular supplement. When using some of the ingredients in It Works Cleanse, you may experience:
Nausea
Diarrhea
Frequent Urination
Increased Bowel Movements
Excess Energy – Mainly if sensitive to stimulants like caffeine.
Pros and Cons
Pros and Cons
Does It Works Cleanse work? There's good and not so good in every review we've researched. It Works Cleanse is no different. The pros and cons are a quick look at what to expect from this formula.
Pros:
It Works is a long-time weight-loss company.
Contains essential nutrients and vitamins.
Cons:
Cleanses are not for weight loss.
Potential side effects may turn some prospective users off.
We found no food list to promote an effective cleanse.
What Users Are Saying
What Users Are Saying
"Just got done with my It Works Cleanse and let me say it was amazing. Tastes great and does what it's supposed to do! It has the instructions on the bottle so that's how I was aware of what it would take to get the best results from the cleanse!"
"This cleanse has a weird taste and doesn't do anything for me except leave me really gassy and bloated! I've done cleanses before, and this one felt like it did nothing for me. I won't be doing It Works anything anymore."
"Amazing. Lost 9 lbs in 2 days using this cleanse. The packages are expensive and was ultimately why I stopped using it."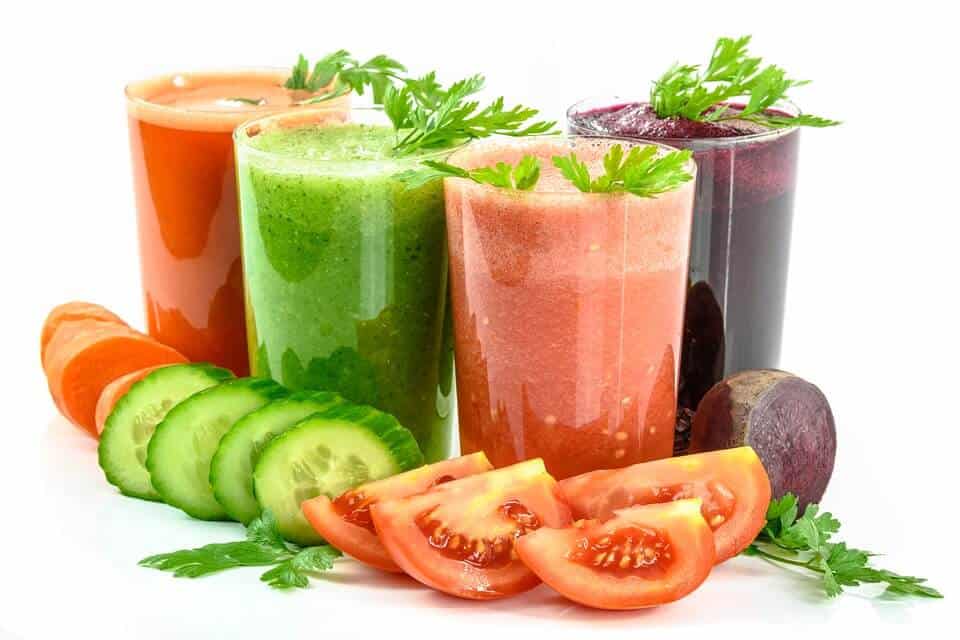 Bottom Line
Bottom Line on It Works Cleanse
It Works Cleanse may be a decent cleanser to use if you have occasional constipation, but any product with the word cleanse in the name isn't designed for weight loss. Cleanses can lead to side effects, including dehydration and diarrhea – which is another reason to think twice about any cleanse.
We're all for supplements to lose weight, but we also believe far too few people have the support and information they need to be successful.
Among the best in weight-loss apps this year is Noom. With Noom you get real human coaching – not a series of emails sent to thousands of other men and women. Your plan is personalized and meal plans are custom. There's nothing generic about this weight-loss support.
Plus, Dietspotlight readers can access a free trial offer of Noom for a limited time.
Learn More About Noom »