Jarrow Formulas Review

- 11 Things You Need to Know
Jarrow Formulas is a company created by Jarrow Rogovin more than a decade ago. It's a line that we see many places but rarely hear anything about. That's why our research team wanted to learn more about this one.
They dug into the supplements, what the company has to offer for weight loss, the science behind the ingredients, and more. Here we present the bottom line on whether or not Jarrow Formulas is worth a try.
Jarrow Formulas can be purchased through their Official Site.
Overview
What is Jarrow Formulas?
Jarrow Formulas is a high-quality dietary supplement company that focuses more on single-ingredient products than extensive formulas. The company is based out of California. It opened more than a decade ago.
Before delving deeper into this supplement company, let's see what some of the studies have to say about some of the ingredients used in these products:
Products Similar to Jarrow Formulas
BBB
Company and Better Business Bureau
Based on the research we've completed in the past year, more long-standing companies have blank Better Business Bureau (BBB) pages now than ever before.
Jarrow Formulas, for instance, has been in business for 14 years, and there are zero reviews and one complaints. The company is not accredited, and it's been given NR (no rating) by the BBB. Jarrow Rogovin started it.
Jarrow Formulas Customer Service
If you need to get in touch with Jarrow Formulas customer service, there are several ways of doing so – phone, email, and a contact form.
Phone: 310-204-6936
Email: info@jarrow.com or international@jarrow.com
According to the otherwise blank BBB page, the company address is:
1824 ½ S Robertson Blvd
Los Angeles, CA 90035
Scroll below for one of the best products we've seen over the last year.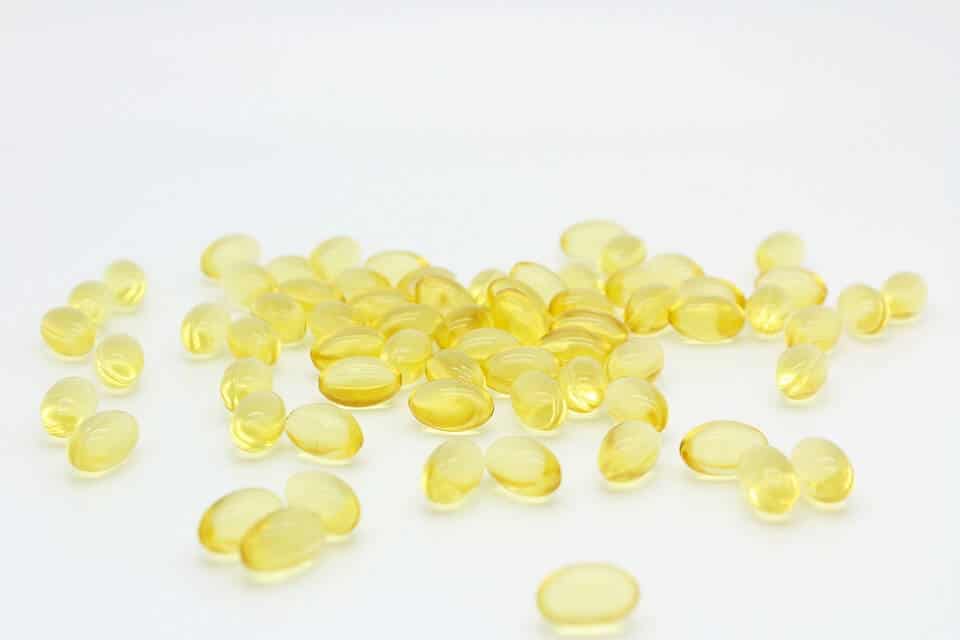 Products
Jarrow Formulas Products and Weight Loss
There are eight products in the Weight Management category on the Jarrow Formulas website. These products are:
7-Keto DHEA
Apple Cider Vinegar
Cayenne Max
CLA
Green Coffee Bean Extract
Green Tea
HCActive Garcinia Cambogia
Prebiotic Inulin-FOS
We didn't find an explicit mention that any of the supplements available from Jarrow Formulas are vegan.
However, according to California court documents, we found a lawsuit filed against Jarrow Formulas for making false claims about their coconut oil-based products.
Claims
Jarrow Formulas Claims
All Jarrow Formulas weight-loss products claim to help the user lose more weight or maintain weight-loss once achieved. We didn't find any outrageous claims or promises that can't be verified by any research – good or bad. We like the simplicity of the product and the fact that there are few overlapping ingredients.
Ingredients
Common Jarrow Formulas Ingredients
Of the eight weight management supplements from Jarrow Formulas, the most common ingredients are:
7-Keto DHEA
Apple Cider Vinegar
Cayenne
Conjugated Linoleic Acid
Green Coffee Bean Extract
Green Tea
Garcinia Cambogia
Inulin-FOS
Ingredient Details
Details on Ingredients
When it comes to weight-loss ingredients, there are some good ones out there, but there are also a few duds. Let's take a closer look at the Jarrow Formulas ingredients to see if this company has chosen the best of the best.
7-Keto DHEA
A study in the Journal of Clinical Endocrinology and Metabolism share in 2007 showed that 7-keto decreased fat reserves in elderly adults. This could, over time, lead to weight loss without further lifestyle changes.
Another study in Best Practice & Research: Clinical Endocrinology and Metabolism showed 7 DHEA can improve symptoms of fatigue and weakness. (Though the study focused on participants with adrenal insufficiency.)
Apple Cider Vinegar
According to Biochemical and Biophysical Research Communications, the acetic acid in apple cider vinegar has been shown in rat studies to increase metabolism. Research on humans to support these findings have not been completed.
Cayenne
According to the European Journal of Translation Myology, the cayenne extract was shown to have anti-inflammatory effects similar to nonsteroidal drugs. Obesity is an inflammatory condition, so in the least, the extract may help with overall body inflammation.
Conjugated Linoleic Acid
According to the Journal of the International Society of Sports Nutrition, a review of nearly 20 studies into the effects of conjugated linoleic acid (CLA) on weight loss didn't show much promise.
The second review of 15 trials in the European Journal of Nutrition found the same results. CLA doesn't have any effect on weight loss.
Green Coffee Bean Extract
A 2011 review of clinical trials into the effects of green coffee beans on weight loss showed some promise. Still, none of the studies were of good quality, according to Gastroenterology Research and Practice.
Green Tea
A review of 14 randomized trials focused on green tea and weight loss found a connection. Green tea and the caffeine it provides improved weight loss and weight maintenance, according to Molecules.
Hydroxycitric Acid
Hydroxycitric acid (HCA) is the active ingredient in Garcinia Cambogia. Though statistically small, HCA was more effective at improving weight loss than a placebo, as per research in the Journal of Obesity.
Side Effects
Possible Jarrow Formulas Side Effects
If you take the stimulant ingredients in Irwin Naturals supplements into consideration, the most common side effects likely to occur include:
Shaky feeling
Excess energy
Nausea
Vomiting
Dehydration
Increased thirst
Difficulty falling asleep
Jarrow Formulas Lawsuits
In June of 2020, Caudill Seed was awarded with $2.4 million from Jarrow Formulas. According to the Wolters Klumer lawfirm, the company was awarded the money after Jarrow Formulas stole seed extraction technology.
Where to Buy
Where to Buy
Jarrow Formulas products are available for sale on the official website. The products are also for sale on Amazon. Of the ten products we checked, the site against Amazon, Amazon always had lower prices.
Pros and Cons
Pros and Cons
There are a few goods and a few not so good details we found about Jarrow Formulas.
Pros:
The products are affordable.
Most supplements are a single ingredient – less confusing.
There is little overlap of ingredients in weight-loss formulas.
Available on Amazon at reduced prices.
Cons:
To get the most out of the supplements, you may have to stack multiple.
What Users are Saying
What Users Are Saying
"Great for calming your anxiety, just remember to start with a small dosage then, start to increase your dosage otherwise, you'll end with an upset stomach!"
"Oh my goodness this is horrible. – It tastes awful. There is no way I would subject my kids to taking this. Has to be the worst tasting stuff we have ever tried."
"It's good for women's health. But, I had some kind of side effect as I was taking this pill in the beginning. I was feeling bloated a bit, but it was getting better. So, be aware of side effect that might cause you some trouble."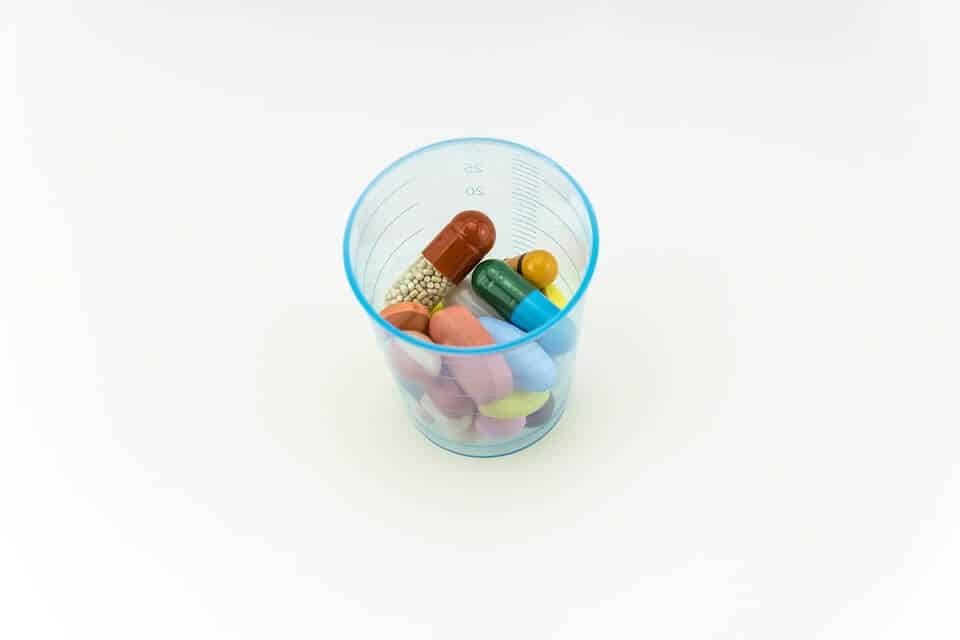 Bottom Line
Bottom Line on Jarrow Formulas
We like quite a few of the ingredients used in Jarrow Formulas supplements, and there are some we believe science should be left behind, but all-in-all this isn't a bad company. We like that all products come at a lower cost and that even lower prices are available on Amazon. There's not much "bad" to say about Jarrow.
If you're looking for weight-loss support, we believe there's an app that will help guide along the way.
Among the best in weight-loss apps and support is Noom. It's with human coaching, a personalized weight-loss plan, expert tools and resources, and more that you travel down the road to weight loss. Never alone – always supported.
Plus, we love that Dietspotlight readers can access a free trial offer of Noom, for a limited time.
Learn More About Noom »