Optimal Weight 5&1 Plan Review

- 11 Things You Need to Know
Optimal Weight 5&1 Plan promises a "gentle but efficient fat burning state while maintaining retaining lean muscle mass." The plan claims to help you reach and maintain your weight loss goals through a combination of supplements, meal replacement products, and coaching. But, the program comes as a kit costing well over $300 and loaded with processed foods.
Our research team decided to take a closer look. All evidence shows that reducing caloric intake and adding exercise is the best way to reach healthy weight goals.
Does Optimal Weight 5&1 offer anything different to justify that hefty price tag? We looked at the kit ingredients, studied the diet plan, read user feedback, and summarized our findings for you.
Optimal Weight 5&1 Plan can be purchased through their Official Site.
Optimal Weight 5&1 Plan Readers:
Click here
to find out why we're giving away samples of our product, Burn TS.
Overview
What is the Optimal Weight 5&1 Plan?
Also known as the Medifast 5&1 Plan, the Optimal Weight 5&1 Plan is a weight-loss program that helps you reach your ideal weight and maintain the results for the long term.
You eat six times a day (small meals), receive expert coaching and advice, as well as Optavia fuelings to help you manage what you eat.
With the Optimal Weight 5 and 1 Plan, you will need to purchase a BeSlim kit, which consists of Optavia products such as snack bars, shakes, smoothies, cereals, soups, and other Optavia foods. Here are the BeSlim kits for the TSFL 5&1 Plan:
Essential Optimal Kit
Essential Optimal Kit with the Habits of Health System
Select Optimal Kit with the Habits of Health System
Select Favorites Kit
Essential On-The-Go Kit with the Habits of Health System
Essential On-The-Go Kit
Products Similar to Optimal Weight 5&1 Plan
Optavia (Take Shape for Life) – The Company Behind 5&1 Plan
Take Shape for Life is primarily owned by Medifast (the parent company). It was started back in 2002 and is based in Port Neches, TX.
Aside from the Optimal Weight 5 and 1 Plan, Take Shape for Life also offers the Optimal Health 3&3 Plan, which is intended to help you sustain a healthy weight. This comes after the weight loss is completed.
Take Shape for Life also offers personal coaching and daily inspiration to help you reach your goals. You can shop for the BeSlim kits and Optavia Medifast foods directly through the official website.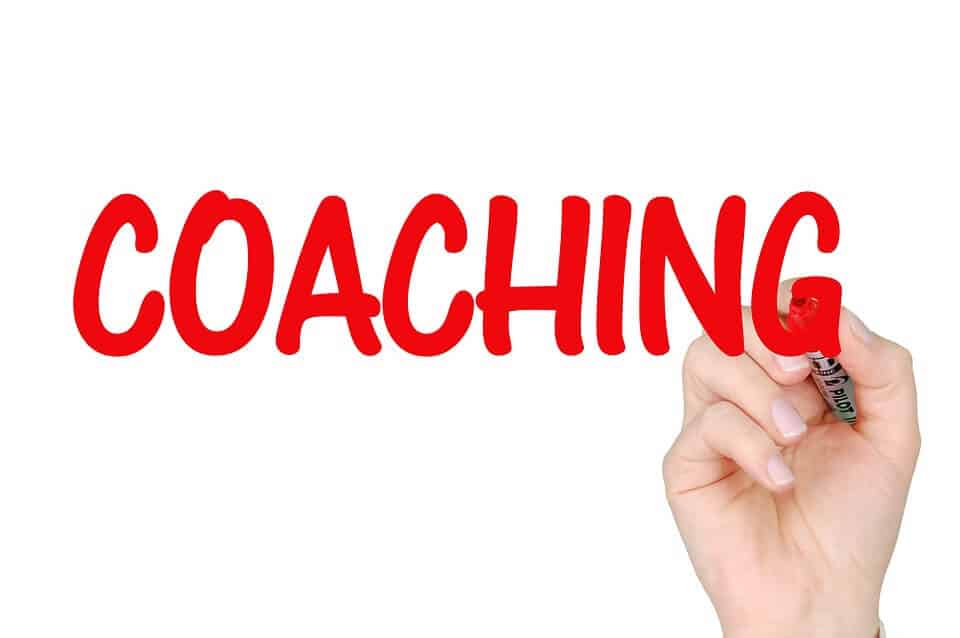 Medifast Customer Service
Medifast, Inc. was founded in 1989 and is rated well by the Better Business Bureau (A+). We also took a look at the Consumer Affairs website, where there are more than 200+ consumer reviews. We found both positive and negatives responses to Medifast and the customer service they offer.
As of March 2019, Medifast still has an A+ rating with the BBB, but customers reviews give the company one of out five stars (four reviews),
According to Consumer Affairs, some customers have made discouraging comments about being charged for Optavia weight loss Fuelings and kits that they did not order, and others complained they couldn't get a refund.
Scroll below for one of the best products we've seen over the last year.
Benefits
Optimal Weight 5&1 Plan Benefits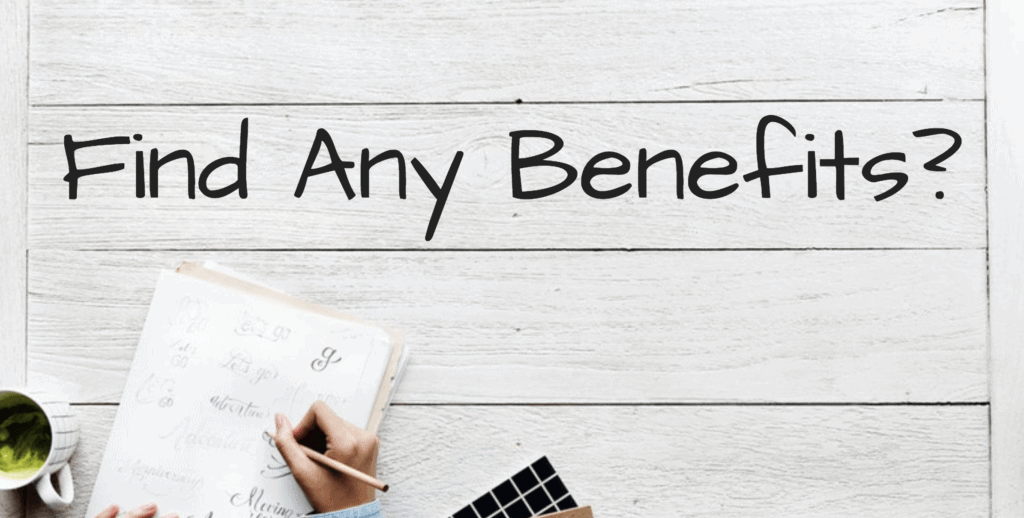 Here is a rundown of the Optimal Weight 5&1 Plan benefits and perks:
Lose weight fast
Select from 5 Optavia Fuelings each day (every 2-3hours)
65 different Optavia Fuelings to choose from
One Lean & Green Meal per day
Optavia bars and foods are convenient for on-the-go
Feel satiated (full)
Burn off fat
Optavia fuelings have very similar nutrition profiles (makes it easy)
The Research Behind Optimal Weight 5&1 Plan
The official website states, "Our products are scientifically formulated with the right balance of carbohydrates, protein, fat, and sugar to help you burn fat and retain muscle on your health journey."
It goes on to say that, "We've worked with physicians, scientists and nutritionists to create portion-controlled fuelings to make it easy for you to stay on your plan and keep the focus where it belongs: on gaining your Optimal Health."
LiveStrong does agree that "Eating smaller portions can curb cravings and help reduce overall caloric intake. Weight loss is simply a mathematical equation — eat fewer calories than you burn and your body will breakdown stored fat to use as energy. Creating calorie-deficit results in weight loss."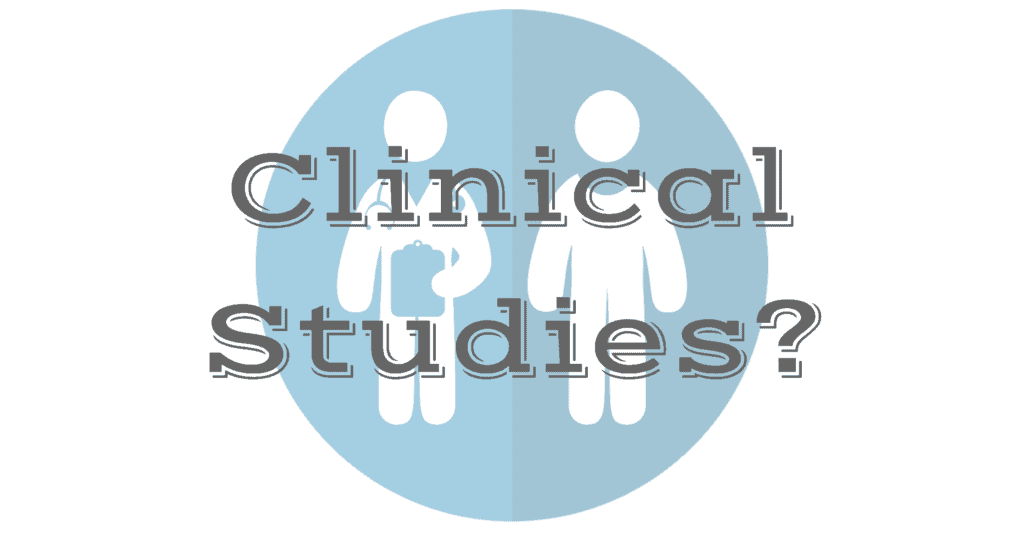 How to Get Started With Optimal Weight 5&1 Plan
To get started with Optimal Weight 5&1 Plan, you need to order one of the six kits. The kit will include Optavia Select Fuelings to last you for 20-30 days. This means many Optavia shakes, bars, cereals, smoothies, and dishes.
You will also have one-on-one coaching available, as well as Optavia recipes and an online community to assist you.
Other Optimal Health Programs
The only other Optimal Health Program from Take Shape for Life is the Optimal Health 3&3 Plan. Unlike the Optimal Weight 5 & 1 Plan, this program involves eating three balanced meals a day and 3 Optimal Health fuelings a day to sustain your healthy weight. But portion sizes are still relevant, and you need to eat every 2-3 hours to stay on track.
Foods
Optavia Food – Is The Optimal Weight 5 & 1 Plan Healthy?
There are dozens of Optavia Fuelings to choose from on the 5&1 Plan. This includes supplements, snacks, shakes, teas, smoothies, bars, desserts, pasta, and even breakfast foods.
While these Optavia products are available individually on the official website, they are also sold in the kits. You should expect to eat a lot of bars and shakes on this diet plan, which is processed foods.
WebMD says, "There is no doubt that a sit-down meal is the best approach to healthy weight loss."
The MayoClinicHealthSystem.org states, "Heavily processed foods should be avoided when possible. Minimally processed foods have a place in healthful diets. For example, low-fat milk, whole-grain/wheat bread, pre-cut vegetables, and fresh-cut greens are all considered processed foods and yet all part of a healthy diet."
LiveStrong says, "Before you use meal replacements shakes as a weight loss strategy or adopt any new diet plan, talk with your physician or a registered dietitian and seek personalized health advice. A smarter, safer way to improve your health in the long term may be to adopt a varied, balanced, low-calorie diet that includes daily servings of lean proteins, fruits, whole grains, low-fat dairy, and vegetables."

Ingredients
Optimal Weight 5&1 Fuelings – Are the Ingredients Effective for Weight Loss?
Protein
Commonly found in meats, dairy products, eggs, soybeans, nuts, beans, seeds and legumes, this macronutrient is made up of amino acids. It helps reduce appetite, repair the body and build lean muscle tissue.
The American Journal of Clinical Nutrition reports, "Potential beneficial outcomes associated with protein ingestion include the following: 1) increased satiety—protein generally increases satiety to a greater extent than carbohydrate or fat and may facilitate a reduction in energy consumption under ad libitum dietary conditions; 2) increased thermogenesis—higher-protein diets are associated with increased thermogenesis, which also influences satiety and augments energy expenditure (in the longer term, increased thermogenesis contributes to the relatively low-energy efficiency of protein); and 3) maintenance or accretion of fat-free mass—in some individuals, a moderately higher protein diet may provide a stimulatory effect on muscle protein anabolism, favoring the retention of lean muscle mass while improving metabolic profile."
Fiber
Also called roughage, this indigestible carbohydrate is found in produce, whole grains, nuts, beans, and seeds. It moves through the digestive tract to help with regularity and gut health.
The Mayo Clinic says, "High-fiber foods tend to be more filling than low-fiber foods, so you're likely to eat less and stay satisfied longer. And high-fiber foods tend to take longer to eat and to be less "energy dense," which means they have fewer calories for the same volume of food."
"Fiber promotes weight loss in a variety of ways. Foods rich in fiber generally take a longer period to chew, giving your body more time to register you are full. This can prevent you from overeating and can make you feel full for a long period, so you are not hungry between meals," says LiveStrong.
Essential Vitamins and Minerals
Found in a variety of foods, these nutrients are crucial for healthy body function. According to LiveStrong, "The vitamins and minerals that your body needs to function properly are called essential. Each vitamin and mineral, regardless of the amount needed, has a special role and facilitates the operation of different functions in the body. Deficiencies in any of the essential vitamins or minerals will often lead to serious health problems."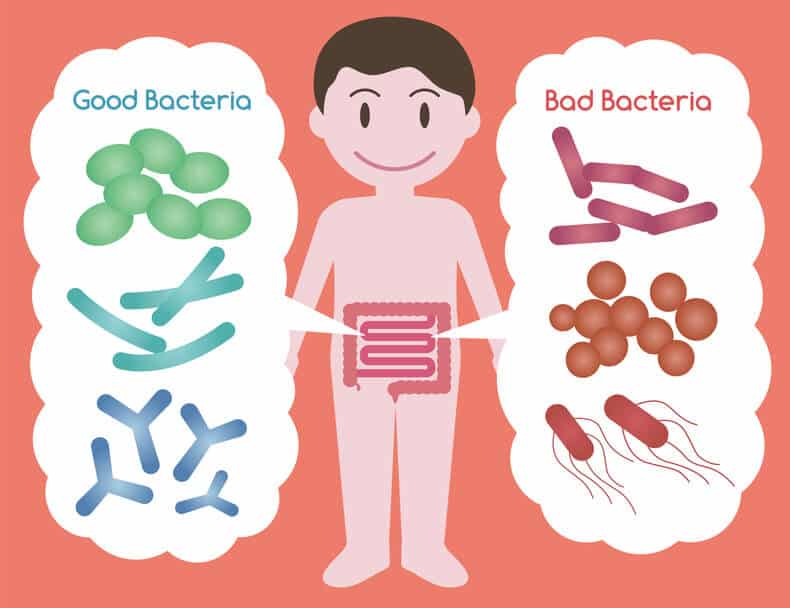 Probiotics
Also called good bacteria, these are live microorganisms that help promote gut health, which aids with regularity and the prevention of problems like diarrhea and constipation.
WebMD mentions, "As probiotics have become more popular, researchers continue to study these "good" bacteria. Results show they can help with digestive problems as well as other health problems."
According to LiveStrong, "Not all research results show beneficial effects on weight loss when taking probiotics. A January 2011 article published in Chemico-Biological Interactions noted that a diet high in polyphenols, a type of antioxidant, and low in probiotics may be best for weight loss. The theory is that probiotics increase weight while polyphenols decrease weight due to the way they interact with the microorganisms that live in your intestines."
Monk Fruit Extract
A natural sweetener used in foods and supplements, often to reduce calories. It's more than 100 times sweeter than traditional cane sugar.
According to FoodInsight.org, "Monk fruit sweeteners contain zero calories per serving and do not cause weight gain. Scientific research and a long history of use show that monk fruit sweeteners can be consumed."
Side Effects
Optavia Side Effects
As with most diet foods and supplements, you may notice some side effects with Optavia prepackages fuelings. This is likely due to certain ingredients. Some of the reported side effects are as follows:
Loose stools
Bloating
Gas
Constipation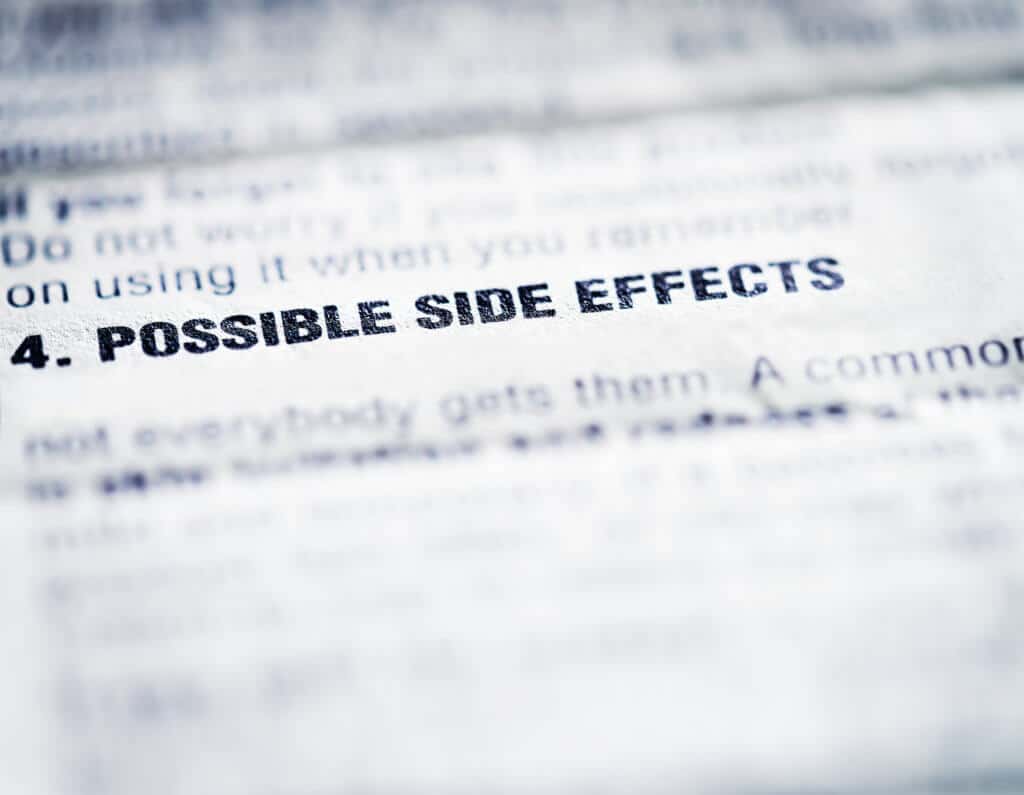 Nausea
Dizziness
Upset stomach
Diarrhea
These unpleasant effects were mentioned by Medifast customers, states Consumer Affairs.
Cost
Optimal Weight 5&1 Plan Cost
You are encouraged by Take Shape for Life to join the BeSlim club to make the Optimal Weight 5&1 Plan easy and convenient. This allows you to buy the Octavia kits (119 servings), which have everything you need. There are six 5&1 Plan kits to choose from and here are the prices:
Essential Optimal Kit ($392.15)
Essential Optimal Kit with the Habits of Health System ($292.15)
Select Optimal Kit with the Habits of Health System ($426.15)
Select Favorites Kit ($426.15)
Essential On-The-Go Kit with the Habits of Health System ($392.15)
Essential On-The-Go Kit ($392.15)
If you are eating six times per day, a kit will not even last one month. The least you will spend is $300 a month, but likely more around $400 to $500.
** The bolded prices are current as of March 2019. The other kits listed above are no longer part of the Optimal Weight 5&1 Plan. **
Results
Optimal Weight 5&1 Weight Loss Results
According to the official website, the average weight loss on the Optimal Weight 5&1 Plan is 20 pounds. This takes an average of 12 weeks to achieve. But weight loss results will vary from person to person, depending on your effort and lifestyle.
Bottom Line
The Bottom Line on Optimal Weight 5&1 Plan
Controlling your daily caloric intake and food portion sizes with the Optimal Weight 5&1 Plan may indeed help you drop some pounds. After all, it has been shown that reducing your calories aids with weight loss.
This Optimal 5&1 Plan indeed offers a lot of food options, and you do receive coaching to help you reach your goals. But there are a few concerns we have with this Take Shape for Life program:
The cost is north of $300 a month.
Some customers have made negative comments about the taste of Optavia foods.
Some users experience bloating, gas and loose stool.
If you want to boost your energy levels and get rid of excess pounds, why not try a product that uses ingredients backed by clinical research and does not leave you penniless?
One of the products we like the most is Burn TS. The formula contains four clinically-tested ingredients that have been shown to promote weight-loss by accelerating metabolism and igniting fat loss. Dieters see excellent results based on the customer reviews we've seen, and there's been no talk about any harmful side effects.
The company behind the formula is so certain you'll see results with Burn TS that they're offering a 2-Week Sample.
Learn More About Burn TS »