Vega One Review

- 19 Things You Need to Know
Vega One shakes aim to help dieters lose weight and improve their quality of life. Giving you the info you need means taking a closer look at the ingredients, side effects, and scientific research. It seems customers love Vegan shakes, so we read through their experiences. Finally, we compiled the details to give you the bottom line.
Overview
What is Vega One?
Vega produces several lines of plant-based convenience foods. These foods come in the form of powders, which can be added to the liquid to give an instant meal, snack food bars, and nutritional shakes.
The company also produces food supplements in tablet form (for example, vitamins and probiotics) and gel sachets that provide a nutritional boost for endurance athletes.
Vega One is one of the products produced by the Vega company. It is a plant-based powder that is a nutritional drink by mixing with water or substituted for flour in sweet recipes.
The powder is designed to be a full meal replacement and contains a wide range of proteins, amino acids, minerals, and vitamins – and this is what some of the research has to say about this product's ingredients:
The Vega One shake powder comes in a range of flavors such as French Vanilla, Plain Unsweetened, Chocolate Mint, Mocha, Berry, Coconut Almond, and Chocolate.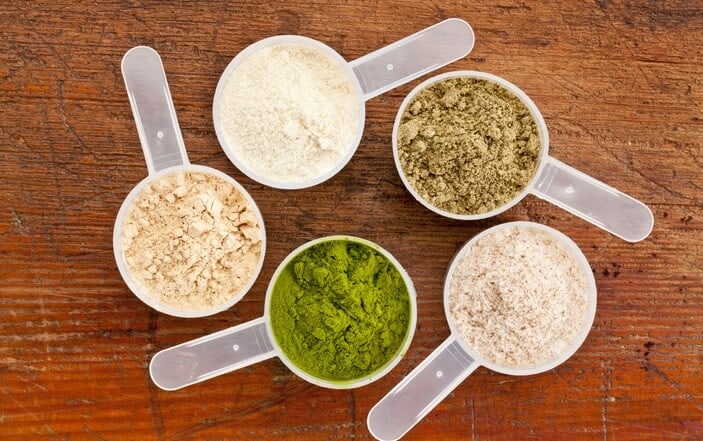 Vega One Competitors
Company Info
How Did Vega One Start?
The company, Vega, started when the professional triathlete Brendan Brazier approached Sequel Naturals CEO, Charles Chang, with the concept of producing a plant-based all-in-one nutritional convenience shake.
In 2001, the partnership produced a product called 'Whole Food Health Optimizer' and Vega as a company was born. Since then, the company has expanded its range of products to include powders, supplements, gels, and shakes, one of which is the Vega One All-In-One Shake.
Vega was in Burnaby, British Columbia, Canada. In 2015, Denver-based WhiteWave Foods Company bought Vega. Then, the company was taken control of by Danone – the makers of Dannon dairy products.
In 2021, WM Partners, which is a private equity investment firm based in Aventura, Florida acquired Vega business from Danone.  WM Partners other brands include RawSugar, Jade Leaf Matcha, FGO, Great Lakes Wellness, and Ultima Replenisher.
Vega has a Better Business Bureau rating of A+ even if it is not BBB accredited.
Scroll below for one of the best products we've seen over the last year.
Customer Service Contact Information
Contact form: https://myvega.com/pages/contact
Email: askvega@myvega.com
Phone: +1 (866) 839-8863
Address: Sequel Naturals Ltd (Vega) 101 – 3001 Wayburne Drive, Burnaby, BC, Canada V5G 4W3
Return Policy
If your Vega products were not purchased as final sale or on promotion, you need to fill out a form and email it to askvega@myvega.com or mail it back to Vega HQ within 30 days of purchase. Please note that they don't offer refunds or exchanges on final sale or expired product.
Claims
Vega One Claims
Vega claims that all of its products are clean, plant-based, nutritional convenience foods.
They do not advocate an immediate complete change to a vegan-based diet.
They advocate that the change is made slowly by adding one vegan product to your daily diet and then gradually increasing the number of plant-based foods until you're eating an entirely plant-based diet.
They provide an online learning and recipe site designed to assist with converting to a plant-based diet.
On the learning site, there is information about plant-based nutrition and its benefits about stress management, sports health, nutrition requirements, and general well-being and self-care.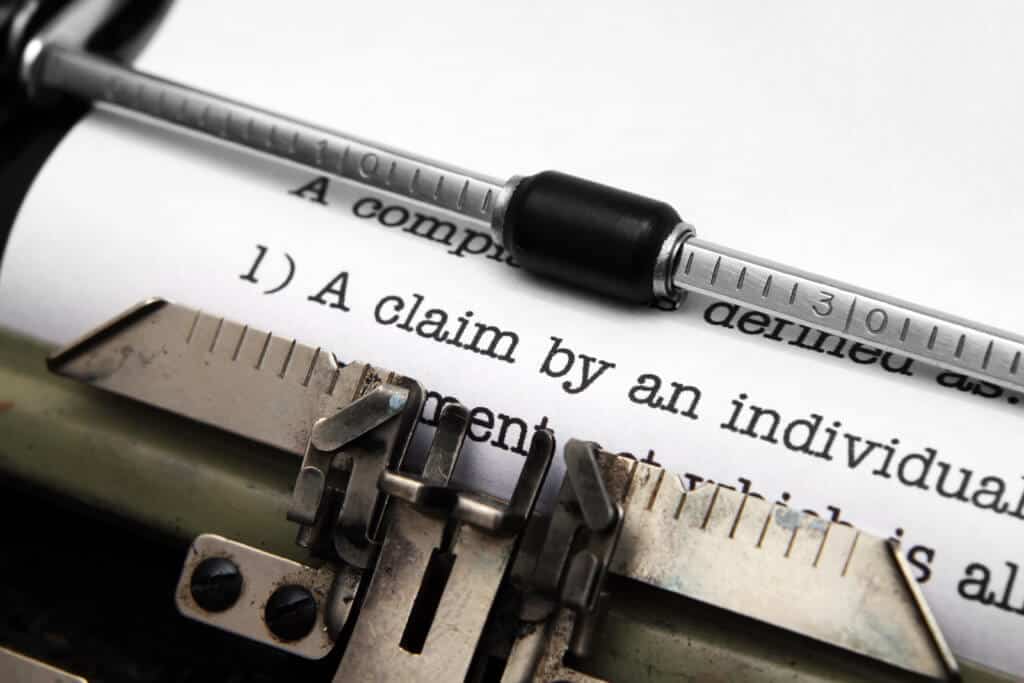 There are articles on plant-based nutrition and hints and tips on taking advantage of a plant-based diet.
Also available is a section dedicated to Vega One recipes. The Vega One recipe site provides recipes using Vega products to suit all mealtimes. Recipes for breakfasts, lunches, dinners, desserts, and smoothies are easy to read and categorized by the ease of preparation.
To help you get started and encourage you to stay the course, some meal plans will help you on the journey. These Vega One plans include topics such as:
On-The-Go Quick Meals
Clean-Eating Quick Start
Strength and Endurance Training Plans
Weight Management Plans
The company uses the phrase 'Vega Clean,' which indicates that the product is gluten, soy, and dairy-free. It also contains no artificial color or sweeteners and is free from genetic modifications, growth hormones, and antibiotics.
Included on the website is a section called #BestLifeProject, where the company describes the social responsibility projects they are supporting. These include participation with food banks and time donated by employees of the company.
The website also includes personal fitness and nutrition information supplied by the founder Brendan Brazier. Your personalized plan will consist of promotional material as well as Vega One recipes, hints, and tips on how to eat a plant-based diet.
Vega One Protein Powder is one of the products advocated by the company for overall plant-based nutrition. This Vega One shake powder is available in several flavors, including Vega One Coconut Almond and Vega One French Vanilla.
Ingredients
Vega One Ingredients
The company claims Vega One Protein Powder is a highly nutritious powder that is added to water to make a meal as part of the Vega One Meal Replacement Plan.
The Vega One protein shake ingredients are listed on the Vega One ingredients label. The company claims that the product has 20 grams of plant-based protein gained from: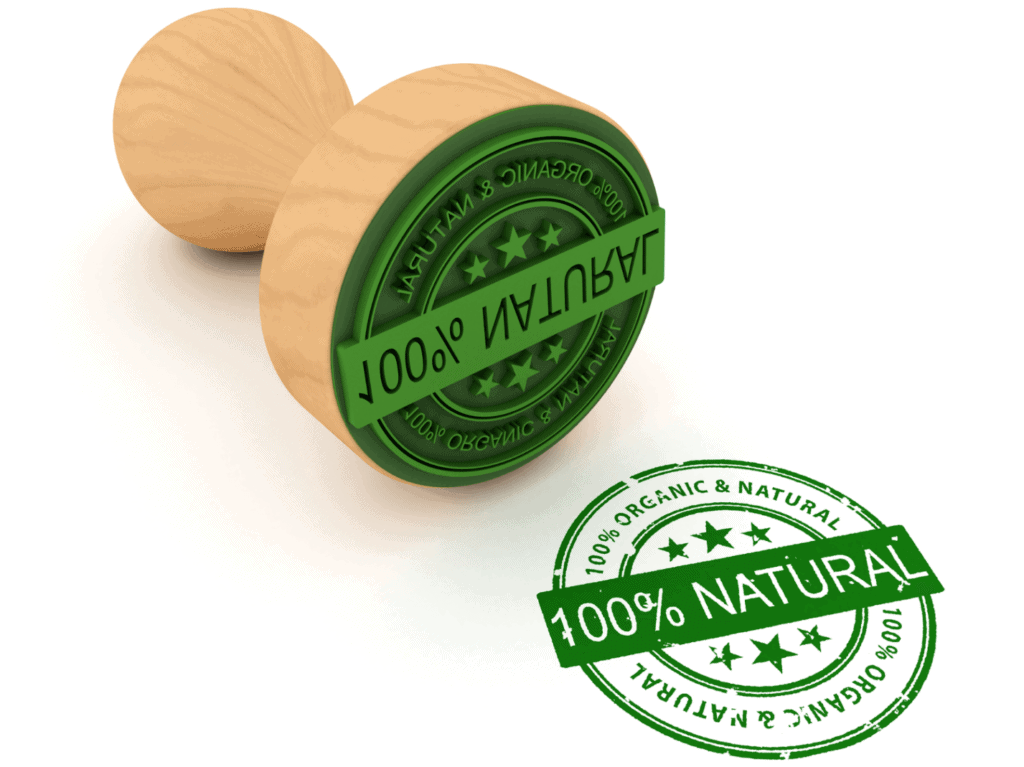 Pea Protein
This product is made by extracting the soluble protein from yellow split peas and then drying it to form a powder, according to Nutrients.
It has been promoted as a weight loss product as it is deemed to increase metabolism and act as an appetite suppressant. It can also help control blood sugar levels, per research published in Applied Physiology, Nutrition, and Metabolism.
Canadian Flaxseed
Flaxseed meal is a source of plant-based Omega-3 fatty acids, according to the Journal of Food Science and Technology.
Flaxseed is known to have 1.8g of omega-3 per tablespoon of the meal. Flaxseed is also an excellent source of lignins that have antioxidant qualities.
Studies in Nutrition Reviews have been undertaken to establish the links of flaxseed on glucose control and blood pressure control.
Pea Starch
Pea starch is extracted from yellow peas, according to The British Journal of Nutrition. Yellow peas contain 40% starch, and the powder that is formed by extracting this starch is neutral in taste, white in color, and is a gluten-free and non-allergenic product.
Hemp Protein
Hemp protein is a valuable source of over 20 amino acids, but it is also a source of the nine essential amino acids that the body does not generate, per the Journal of Agricultural and Food Chemistry. These nine essential amino acids come from your diet. This ingredient is no longer included in Vega One.
Sacha Inchi Protein
This protein powder is extracted from the sacha inchi nut, better known as the Inca Peanut. The sacha inchi plant (Plukenetia Volubilis) is a vine that grew in the rainforests on the highlands of Peru. The star-shaped pods from the vine contain the seeds that are used, so calling them nuts is technically incorrect.
The seeds are a rich source of protein, per the Journal of Agricultural and Food Chemistry. They also contain high levels of omega-3, 6 and 9 as well as vitamins E and A and dietary fiber. They are hypo-allergenic and unlikely to irritate the stomach.
In addition to this, the shake contains additional vegetables and fruits including:
Carrot Juice Powder
Spinach Powder
Acerola Cherry Juice Powder
Chard Powder
Kale Powder
Lettuce Powder
Pomegranate Juice Powder
Blueberry Powder
Acai Powder
The product contains Probiotics (Bacillus Coagulans) which are shelf-stable and able to survive the acidic conditions of the stomach to pass through and settle in the gut.
Effectiveness
Does Vega One Work?
This product seems to work very well as a food supplement or meal replacement, but drinking a meal may not leave you feeling satiated. Also, it is effortless to consume a lot of calories when drinking a meal rather than eating it. While this product makes it very easy to finish a meal on-the-go, its weight reduction benefits are untested.
Vega One contains a blend of many natural plant-based ingredients, and its protein content is impressively high, but the plant-based protein is not as rich in amino acids as other proteins.
There are numerous reviews on Amazon and other websites that give glowing testimonials to this product, but an equal number is highly critical of the product.
The taste and texture are often criticized. This product is a meal replacement or meal supplement, so the medical fraternity does not govern it, and the quality and origin of the ingredients are unknown.
Many testimonials indicated that the standard Vega One product is very sweet and contains stevia. The company has released a Vega One product that is natural and unsweetened, which seems to have solved this problem.
Most of the Vega One Reviews indicate that the powder is the popular choice, as the customers believe that it is a good product as part of the Vega One Meal Replacement Plan, but the taste and texture of the product leave a lot to be desired.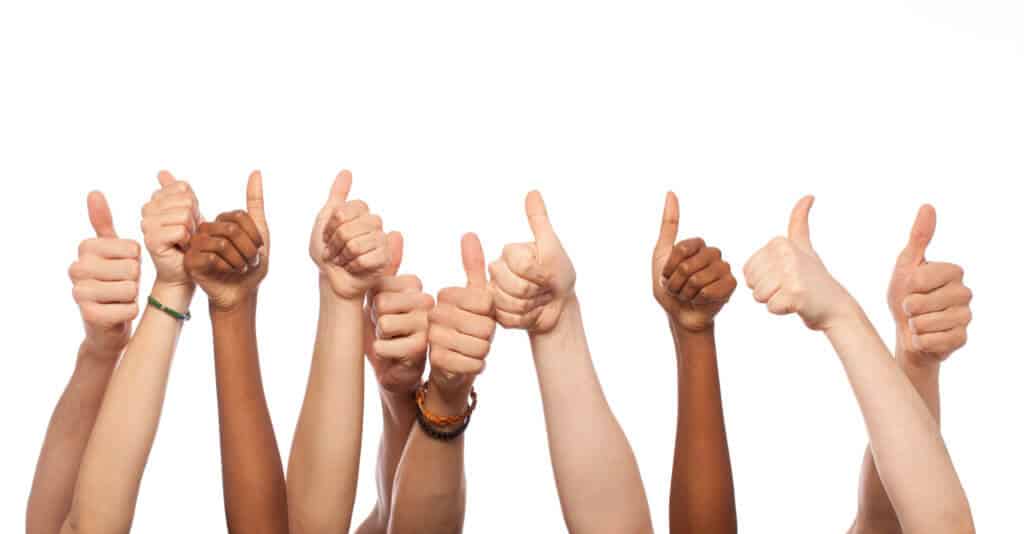 Those that liked the taste tended to mix the powder with fruits such as berries or bananas and used almond milk as the base to mix the shake. Many reviewers did not like the "gritty" taste and the "clay-like" residue at the glass bottom.
Many reviews also stated that the Vega One ingredients label is clear and easy to read.
Reviews of the Vega One Meal Replacement Plan state that there is insufficient variety, as a 5-day plan is listed, but this quickly becomes repetitive.
The most popular flavors of the Vega One shakes seem to be the Vega One Chocolate and Vega One Natural, with the Vega One Coconut Almond and Vega One French Vanilla being unpopular.
Perhaps the best place to start would be to use a Vega One coupon that is available via websites such as Groupon and RetailMeNot. Taking advantage of a Vega One coupon will allow you to purchase the product at a reduced price and see if it suits your requirements or not before paying the full price.
Another option along the same lines is to look for advertised free Vega One samples. These Vega One samples will allow you to try a small amount of the product and again, decide if you like them or not. Vega One protein is a way of imbibing protein cost-effectively.
Vega One coupons and Vega One samples will help you decide if you can use this product as part of your own Vega One Meal Replacement Plan and if you can use Vega One Protein powder successfully.
Benefits & Results
Vega One Benefits and Results
The benefits of the product are all anecdotal, and there is no scientific evidence that this Vega One food supplement or meal replacement has benefits.
Indeed, the ingredients indicate that this product should provide a highly nutritious, easy to digest meal replacement but the negative reviews on the taste and texture may put many people off.
There are no definitive results available that can scientifically point to this product improving nutrition or weight loss, but the addition of Vega One protein is a benefit.
Vega One is often taken in conjunction with Vega One Protein and Greens. This supplement contains a high percentage of protein powder and has 20g protein derived from peas, brown rice, hemp, and sacha inchi.
Also, it contains extracts from vegetables such as broccoli, spinach, alfalfa, and kale.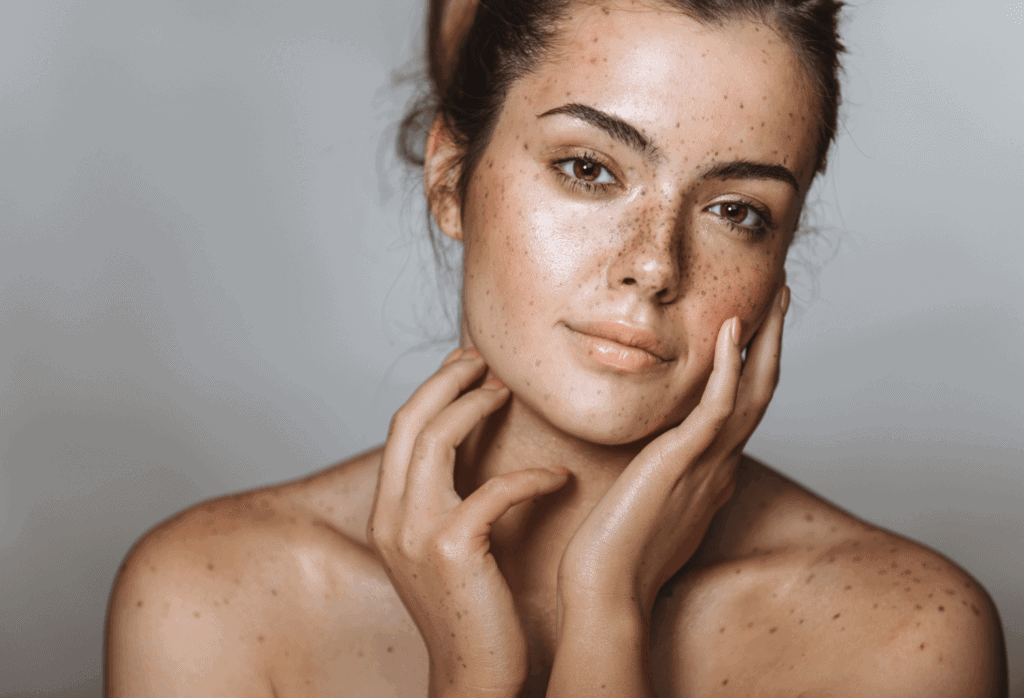 Weight Loss
Details on Vega One and Weight Loss
Vega One Protein Powder is a meal supplement or replacement, and the company makes no claims to it being a low-calorie meal.
Anecdotal evidence from customer reviews indicates that the product is useful from a weight loss point of view using as a meal twice a day. There has been no scientific testing to substantiate these claims.
The Vega website does contain a Vega One Replacement Meal Plan devoted to Weight Management. This Vega One Meal Replacement Plan gives some hints and tips on how to manage your weight and foods that will make you feel full for longer. This 5-day plan contains a range of meals, not all of which include Vega One products. All of the meals are vegan, and many use raw foods.
Directions
How to Use Vega One
Vega One is a powder that is mixed with water to make a shake. Vega One Reviews on consumer sites indicate that this is not the best way to enjoy this drink as the flavors and texture are unpleasant.
Most consumers recommend that the powder is mixed with plant milk such as coconut or almond and fruit such as berries or bananas to make it more palatable.
There is no indication of how often one should take the shake as this depends mainly on your reason for using it. Weight loss requires that the shake replaces two meals a day, but if you use Vega One as part of a conversion to a vegan eating plan, then one shake a day is recommended.
To maintain a healthy body, the shake can be used to supplement eating raw vegetable meals or following the vegan recipes found on the Vega One website.
Vega One Protein and Greens are used similarly. Again, the taste and texture receive a fair amount of criticism and users recommend mixing the powder with coconut or almond milk and fruit.
Pros & Cons
Pros and Cons
Pros
Vegan
Low calorie
Tastes good
Includes probiotics
Cons
More expensive than alternatives
Non-organic
Flavors
Vega One Flavors
Vega One comes in various flavors such as:
French Vanilla
Plain Unsweetened
Chocolate Mint
Mocha
Berry
Coconut Almond
Chocolate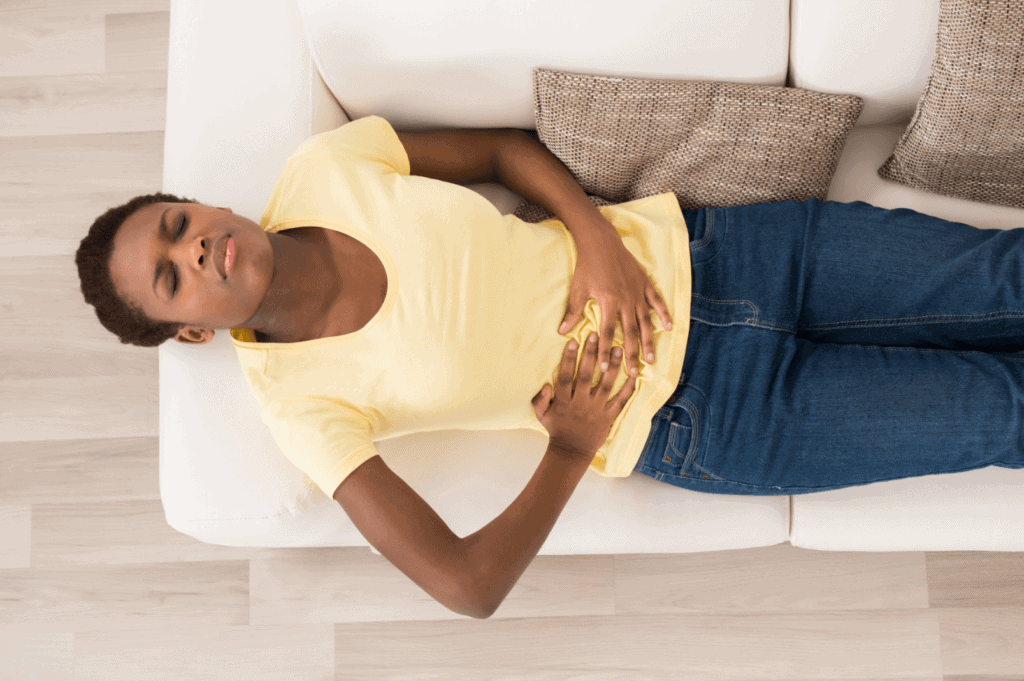 Side Effects
Potential Vega One Side Effects
There are no reported side effects of using this product. It comes from natural plant products, and it is not possible to overdose on the product. The Vega One protein shake ingredients are non-GMO and are hypo-allergenic and non-irritant.
There are some noted side effects from the individual ingredients listed on the Vega One ingredients label.
Pea Protein
Peas contain purines, which are broken down by the body to uric acid. Uric acid can increase the risk of gout.
Chlorella Vulgaris
This is a form of algae with reported side effects such as stomach cramps, gas and bloating, diarrhea and nausea, and allergic reactions.
There is also a risk of heavy metal contamination depending on where this product comes from.
Some polluted waters are the source of this algae, and the plant will have ingested heavy metals from the water. (As of 2022, it is no longer in the ingredient list.)
Organic Acacia Gum
This is a source of fiber and a thickener that is extracted from the acacia tree. Side effects can include loose stools, nausea, bloating, and gas. (As of 2022, it is no longer in the ingredient list.)
Warnings
Vega One Product Warnings
There are no warnings about this product.
The FDA has had two Vega One recalls.
The first Vega One recall was for contamination of chloramphenicol.
The company initially resisted the recall but eventually bowed down to public pressure. The recall was due to trace amounts of a naturally occurring antibiotic, chloramphenicol (CAP) in their products.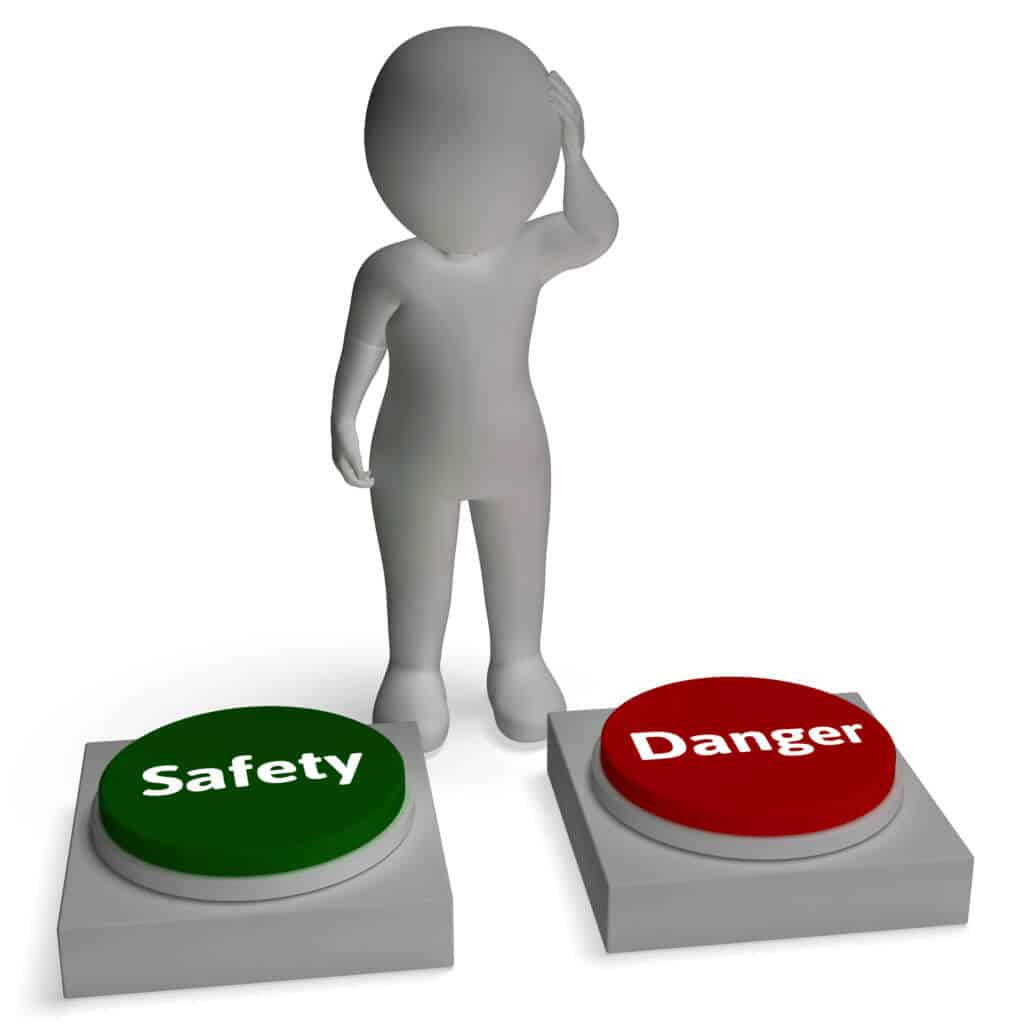 The chloramphenicol was traced to a third-party supplier that provided an enzyme used to formulate the Vega products.
The second was for contamination of lactose found in their products. Milk has never been an ingredient of Vega One products and could have caused severe allergic side effects in sensitive people.
Lawsuits
Any Vega One Lawsuits?
There is one possible suit pending. Early in 2017, Labdoor subjected protein bars to a series of tests for heavy metal content, FOXBusiness reports.
The Vega Sports bar failed the test, and while this is not part of the Vega One range, the products contain similar ingredients so, if this does become the subject of a court case, Vega One may be involved.
Update: In August 2018, Vega protein powders contained high levels of lead and cadmium, which are unsafe for human consumption. The result was a class-action lawsuit against the company. A consumer alleges in a new class-action lawsuit that the makers of Vega Protein Powders and Shakes fail to disclose the high levels of lead and cadmium in the products.
In October 2018, Whitewave Services and Danone were sued for allegedly deceptively using slack-filled containers for Vega protein and meal replacement powders.
Alternatives
Vega One Alternatives
There are many alternatives to Vega One regarding food supplement protein shakes, but many use animal protein, especially those containing whey protein. Regarding vegan protein shakes, there are relatively few, with the most common listed here.
Garden of Life Meal Replacement
This contains 20g of clean plant protein with 44 superfoods, including organic juices from grasses, fruits and vegetables, and 6g fiber.
Lyfefuel Meal Replacement Shakes (All-in-One)
This is a natural vegan product that is soy, dairy, gluten, and lactose-free.
Naturade VeganSmart Nutritional Shake
This is another dairy, soy, and gluten-free product that claims to have 20g Non-GMO Protein, along with 6g Dietary Fiber, and added minerals and vitamins.
Orgain Plant-Based Organic Vegan Nutrition Shake
As with all the other vegan meal replacements, this is made up of gluten, dairy, GMO, and it is soy-free. Ingredients include 16g Organic Plant-Based Protein, 21 Vitamins and Minerals, 2g Dietary Fiber, and 10 Fruits and Vegetables.
Vega One Botanical Blends
This powder is great for shakes, as an ingredient to your favorite baked goods, or a part of your fruit smoothie in the morning. It has the same ingredients as Vega One, with a couple of additions. Ashwagandha provides an immunity boost and Reishi promotes health and wellness.
Where To Buy
Where to Buy Vega One
Vega One is available on Amazon, various vitamin retailers, Target. and their official website. As of September 2020, the company is offering an affiliate program. Signup is easy and available for those who are in the health and wellness sphere. They offer competitive compensation and other extras.
What Users Are Saying
What Users Are Saying
"Vega has been my go to protein powder for quite some time now. I highly recommend this product. It has helped with weight loss, and keeping my macros up. It blends really well in water or soy milk and tastes great."
"I've been using Vega Protein and Greens for years, and decided to give Vega Sport a go. I thought it mixed well, and tasted fine (sweet, but I didn't mind), but the stomach bloating and headaches that I experienced after using product means the rest will go in the trash. Disappointed, and not worth the stomach distress."
"I'm a fan of pea protein shakes and powders, but this tastes like pea soup. Cold it tastes like chilled pea soup. I didn't taste the vanilla and didn't mind the chalky texture. It does keep me full for a long time and doesn't spike my blood sugar."
Bottom Line
The Bottom Line on Vega One
Should you buy this product? That's the million-dollar question here, and we have to say we're on the fence. On the one hand, we love the ingredients and the flavor selections, but we can't get past the negative reviews on taste and side effects. If you want to lose weight, there are better alternatives.
One of the best products we've seen so far is called Noom. It's a program designed by doctors and supported by insurance companies and healthcare providers stretching around the world. You get human coaching, not some automated responses. There's expert advice and that fact that Noom is clinically proven.
The makers of Noom are so confident in this product that they are offering a free trial offer, which is just nice to see.
Learn More About Noom »