Optavia Review

- 18 Things You Need to Know
Optavia weight loss programs promise "Lifelong Transformation, One Healthy Habit at a Time." While this diet system is said to encourage healthy daily habits, the Optavia weight loss programs rely primarily on expensive, pre-packaged, processed foods.
Most health experts agree that eating real, whole foods is the key to lasting weight management. Can a program that is based on "proprietary products and programs" genuinely offer permanent results?
Our research team decided to find out. We researched Optavia's programs, studied the pre-packaged food ingredients, explored the science behind the claims, and summarized all the data.
Optavia can be purchased through their Official Site.
Optavia Video Review
Overview
What is Optavia?
Optavia is a meal replacement plan that emphasizes portion control and balanced nutrition. It offers a range of products to support weight loss and healthy eating habits.
When we checked out the three main ingredients used in Optavia products, we found:
Journal of Nutrition and Metabolism – Fiber works to reduce calorie intake, possibly by helping you feel full, so you eat less.
Nutrients – Some research out there that claims protein intake, including the whey variety, may help with fat loss.
Sports (Basel) – When whey is compared to pea protein, the two work similarly for body composition.
Optavia Competitors
Company Information
How Did Optavia Start and Who's Behind it All?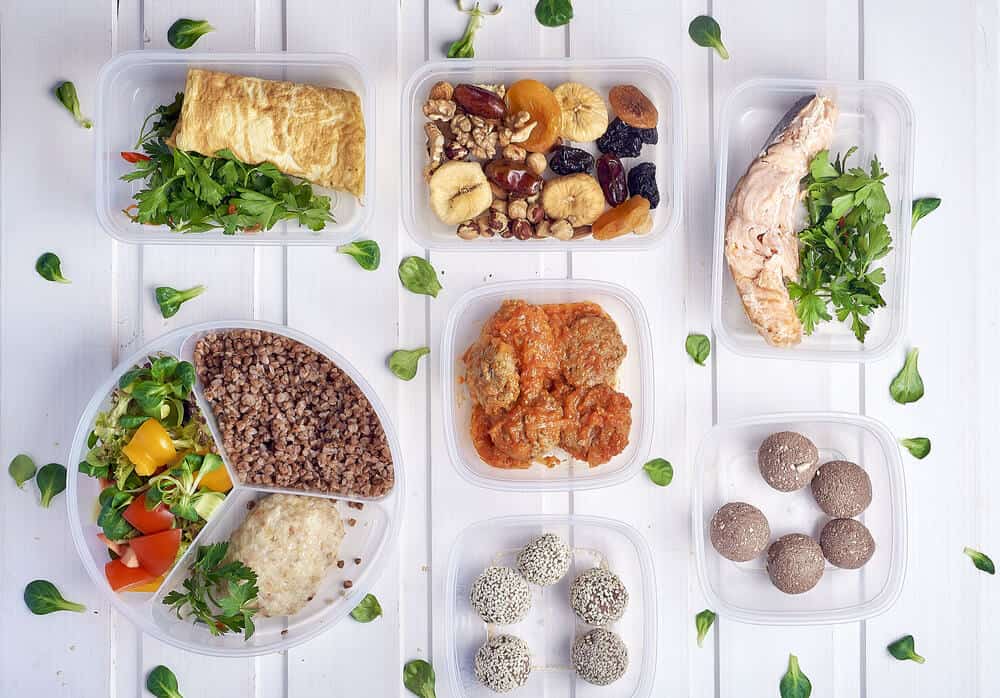 Optavia is the new brand for the Take Shape for Life (TSFL) meal-replacement programs starting in 2016. Take Shape for Life began as a product of Medifast, Inc. in 1980.
Thus, the standard reference to the program is Medifast Optavia. The company's location is 100 International Drive, 18th Floor, Baltimore, MD 21202, and it has been voted by Forbes as one of the 100 Most Trustworthy Companies in America. As of September 2022, the business is not accredited with the BBB, but they have earned an "A+" rating. Despite 121 customer reviews with an average score of 1.5/5 stars, this rating was given.
They have now expanded to Singapore and Hong Kong.
Optavia Connect
Optavia Connect is the program used for Optavia's coaches. These coaches are able to recommend and sell products for Optavia.
Scroll below for one of the best products we've seen over the last year.
Claims
What are the Basic Optavia Claims?
Optavia claims that diet plans and programs are established to provide a "lifelong transformation." Based on the company's claims, this "lifelong transformation" will be implemented using "One Healthy Habit at a Time," which means new habits are adopted gradually. Even the logo has been designed to express the idea of "lifelong transformation."
Product Line
Currently Available Optavia Products and Diet Plans
Now that you have discovered a little bit about the company and its claims, we should go further and talk about Optavia products. These products are meant to help you lose weight quickly and in a safe way while being assisted by health coaches.
Since Optavia deals with diet programs, products are provided as complex weight management plans:
Optimal Weight 5 & 1 Plan
Optimal Weight 4 & 2 & 1 Plan
Optimal Health 3 & 3 Plan
Optavia also sells various kits, like Purposeful Hydration, to help you stay hydrated and learn when hydration is needed. (This kit is no longer listed on the official website as of September 2023.)
Optavia products are sold through coaches as part of a multi-level marketing program. Coaches are men and women who buy into the company or product and then sell to others. The real money in the program comes from recruiting people to sell under you. Coaches earn money from personal sales and recruit sales. The process repeats, and the base of the structure grows wide, looking like a pyramid. This is why MLMs are often considered synonymous with pyramid schemes.
Food
Optavia Foods: Essential Fuelings and Select Fuelings
Meals included in Optavia's approved list (and Fuelings) are smoothies, shakes, soups, drinks, crunchers, brownies, and bars. The company claims that its food should provide sufficient calories and nutrients to feel satiated and, at the same time, to lose weight.
Some of the foods offered by Optavia include:
Cranberry Honey Nut Granola Bar
Drizzled Berry Crisp Bar
Chocolate Shake Mix
Spinach Pesto Mac and Cheese
Sweet Potatoes with Brown Sugar and Cinnamon
Buttermilk Cheddar Herb Biscuit
Cinnamon Crunchy O's Cereal
Jalapeno Cheddar Poppers
Optavia Fuelings Hacks
There are many individuals that want to follow the Optavia meal plan but feel limited by the food options. However, there are many who use "Fuelings hacks" to create new food recipes.
For example, Optavia shared one recipe for a chocolate milkshake that used their Double Chocolate Brownie, Fudge Pudding, and Chocolate Shake. When these three products were blended with a few other chocolate-based ingredients, users were able to hack their way into new Optavia recipes.
Fuelings
Optavia Fuelings Kits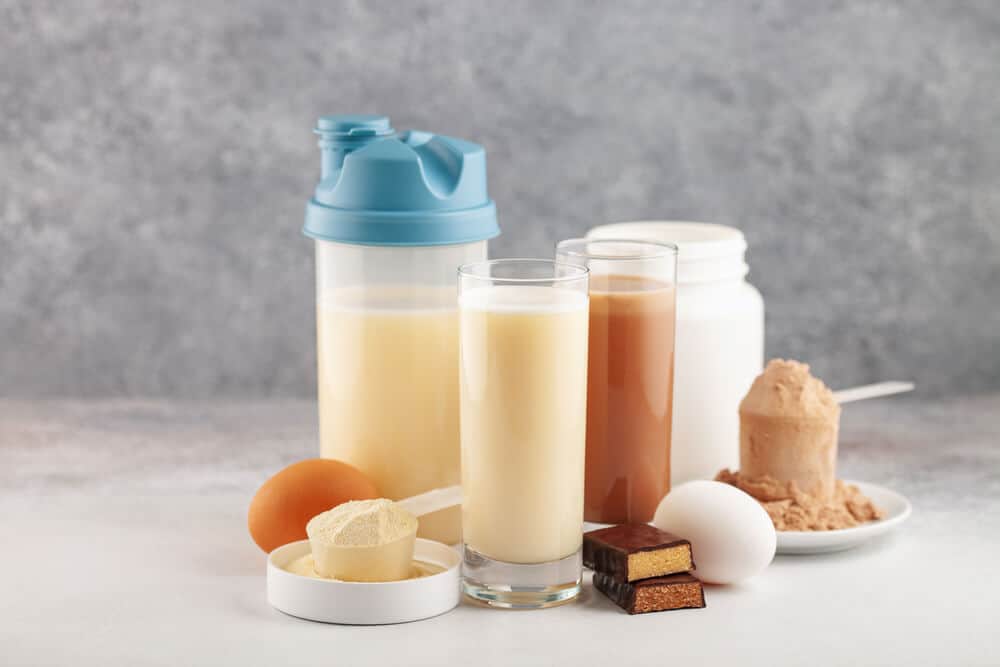 Each program developed by Optavia includes meals and health coach support along with Optavia Fuelings kit. Each fueling kit holds an extensive range of products.
For example, suppose you choose to order the Favorites Kit. In that case, you receive Dark Chocolate Coconut Curry Bar, Wild Blueberry Almond Hot Cereal, Chia Bliss Smoothie, Buttermilk Cheddar Herb Biscuit, or Chocolate Cherry Ganache Bar.
Optavia bars are included in each package of Fuelings. You choose from Honey Chili Cranberry Nut Bar, Dark Chocolate Coconut Curry Bar, Drizzled Chocolate Fudge Crisp Bar, Caramel Delight Crisp Bar, and Raisin Oat Cinnamon Crisp Bar.
Ingredients
Optavia Food Ingredients Added to Support Weight Loss
Optavia ingredients aren't like a supplement, but the foods do tend to contain some of the same ingredients, such as:
Fiber
Fiber is a carbohydrate found in plant foods. It is the nutrient from vegetables and fruits that can't be digested. Insoluble and soluble are the two types of fiber. Fiber can be used in a weight loss diet for appetite management because it slows the digestive process, so you feel fuller, longer.
Additional research in the journal Nutrients concluded "the potential benefits of…fibre in controlling frequency of eating and in weight loss." However, the Journal of the American College of Nutrition found that most fiber supplements were not able to reduce appetite.
Monk Fruit
Monk fruit is a perennial vine originating from China and Thailand. It has been used as a sugar replacement and is about 300 times sweeter than sugar. According to the Iranian Journal of Pharmaceutical Research, monk fruit extract helped reduce fatigue in mice.
Inulin
The soluble fiber inulin is found in a multitude of plants. That said, chicory root contains the largest quantity of inulin. Inulin can also be found in foods and supplements, such as cereal bars, yogurts and protein bars. According to the American Journal of Clinical Nutrition, "Inulin-type fructans (ITFs) are a type of fermentable dietary fiber that can confer beneficial health effects through changes in the gut microbiota…[and] leads to beneficial modifications of the gut microbiota composition and function."
Whey Protein
The Journal of the American College of Nutrition examined the effects of whey protein and concluded current literature supported the use of whey protein as a part of a weight loss/maintenance plan or with resistance exercises.
Pea Protein
Pea protein may help with building muscle, according to research published in Sports (Basel). The Journal of the International Society of Sports Nutrition concluded the use of pea protein promoted gains in the thickness of the biceps.
Medifast Diet
All About the Medifast Optavia Diet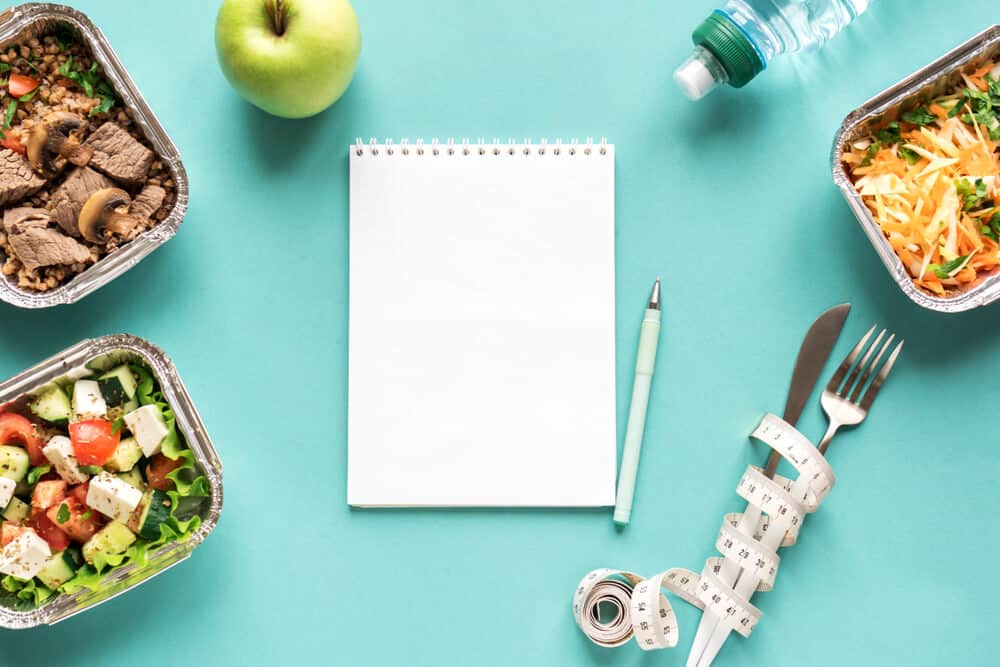 The Optavia diet is intended to provide all nutrients and calories your body needs to achieve your optimal body weight. The menu includes food, recipes, and Optavia Fuelings. Sometimes motivation is an essential part of a diet plan, so the company also provides health coaches' support.
To provide support and motivate their clients, the company has implemented a program of 30 days of integration into healthy habits. This program is called Optavia 30. You can choose recipes, develop healthy habits, and learn from a health coach. According to the National Heart, Lung, and Blood Institute, "a healthy eating plan gives your body the nutrients it needs every day while staying within your daily calorie goal for weight loss."
Results
Optavia Benefits and Results: What Can You Expect to Happen?
Optavia has shown to help in short-term weight loss. The diet limits food variety and primarily uses packaged, processed foods. More extensive studies are required to validate its long-term effects and benefits.
According to some clients' opinions, Optavia before and after results include weight loss, which you'd expect. But, these results are not consistent across all customers.
Weight Loss
Optavia and Weight Loss: Isn't That the Point?
The series of diet plans are specially created for those who are interested in losing weight. Fuelings are designed to provide optimal calories and nutrients for better health. The company has developed diet plans and meal replacement programs.
Optimal Health 3&3 Plan includes three meals and three Optavia Fuelings during the day.
Optimal Weight 4 & 2 & 1 Plan is described as a perfect weight loss plan for those who want to enjoy interchangeable meals. The program consists of four Optavia Fuelings, two green or lean meals, and one snack.
Optimal Weight 5 & 1 Plan is based on the healthy eating habit concept. This plan consists of six small meals that are distributed throughout the day.
Answers
What is Optavia Answers?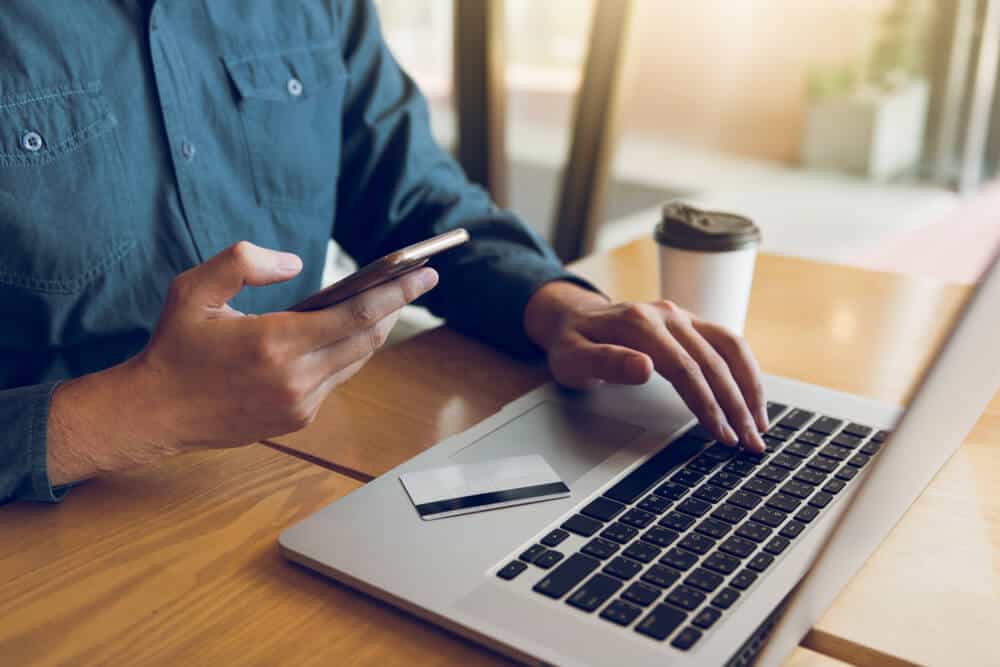 Maybe you have decided to try out one of the Medifast Optavia diet programs. After using your Optavia login, you're provided access to support tools, in particular Answers.
It provides answers to customers' questions regarding a wide range of topics, such as products and programs, ordering, payments, returns, Optavia sign in, refunds, and business support.
Cost
Cost of Optavia: How Much Can You Expect to Spend?
You have read about programs, diets, meals, and reviews regarding the new Take Shape for Life. Now, maybe you ask how much Optavia costs. Well, prices vary according to the meal plan, Fuelings, or Optavia dining out guide you order. Below are some of the Optavia plans available for purchase:
Essential Optimal Kit (5&1 Plan): $511.50
Essential Optimal Kit (5&1 ACTIVE Plan): $571.45
Essential Optimal Kit (4&2 ACTIVE Plan): $515.15
Optimal Weight 4&2&1 Plan Guide: $2.50
The average price per month is around $500. Depending on your options, this price will change, especially since the program promotes a lot of meal replacement food products. Additionally, individuals can only purchase Optavia products from the official website or an Optavia coach.
Some of the plans, including the Optavia vegetable conversion chart, are available for free on the official website.
Optavia Refund Policy
Individuals can only return products that can be consumed. In other words, the products must be unopened, unspoiled, and ready to be eaten. People may refund the products within 30 days of purchasing.
For more information regarding returns, customers can always contact the company's customer service department by phone at 1.888 OPTAVIA (1.888.678.2842). Individuals may be able to find an Optavia promo code this way as well.
Side Effects
Potential Optavia Side Effects
The company claims that there are no Optavia side effects to be concerned with outside of basic hunger. No matter how meal plans are set up, dieters will likely feel hungry only because they're reducing calorie intake and meal size. As the stomach shrinks, hunger often subsides, and your everyday meals are the new norm for your stomach.
Warnings
Optavia Product Warnings
People who are using prescription medications should talk to their physician, and only after that, should they use supplements. Also, those who have various allergies or food intolerances must be careful when choosing their Fuelings.
Lawsuits
Optavia Lawsuits and the Better Business Bureau
Searching on the Internet for any lawsuits against Optavia left us empty-handed. But we identified two cases involving the company suing someone else. The company brought these lawsuits against Barry Minkow and William Lobdell for defamation, but they lost the two lawsuits in the end.
There is a Better Business Bureau file for Optavia LLC. The business is not accredited, and it's earned 1.5 stars out of 5 from 121 customer reviews. As of September 2023, there have been 391 complaints closed in the last 3 years, and 32 complaints closed in the last 12 months.
Reddit Reviews
Optavia Reddit Reviews
Consumers flock to Reddit to find information about everything from dog breeds to television shows. They even head to the popular platform to learn more about supplements, pre-workouts, and meal replacements. Reddit is so popular viewers watch nearly 1.4 billion videos on the site each month. We researched Optavia Reddit to see what everyone is talking about.
We found good Optavia product reviews and those that weren't great. A bunch of people had concerns about how effective Optavia actually is for weight loss and how soon users would start to see results. They also were not fans of the flavor and consistency of the drink.
What Users Are Saying
What Users Are Saying
"Theses shakes are delicious. The flavor is great with no chalky aftertaste. I was able to lose over 50 lbs on this program and kept it off for over 2 years."
"The chocolate mint bar is smooth, crunchy, not overly minty, and tastes like a Girl Scout cookie. I do not feel like I am missing out on anything when I eat one. It feels like I am eating dessert."
"I tried to do Optavia's plan and I simply couldn't do it because their products are just so fake. This jalapeño poppers have an after taste that it's really bad to me. If you like them, it's good because at least it's a big portion and you will feel full."
Bottom Line
The Bottom Line on Medifast Optavia
On the plus side, Medifast Optavia offers a wide assortment of food choices. You get daily coaching and inspiration from experts to help you stay on track. But you must consider whether or not you're willing to stick to a diet plan like this for the long term. A few things that concerned us include, numerous user complaints about the taste of the food, which cost around $300 to $500 a month and processed shakes and bars are not very healthy in the long run.
Optavia provides a structured meal plan for those seeking weight loss through portion control and balanced nutrition. While some users find success with the program, the reliance on processed, packaged meals might not appeal to everyone. Before investing, potential users should weigh the cost, consider their dietary preferences, and perhaps explore other alternatives.
What if you could lose weight for the last time? Noom is a weight-loss solution that's proven by science and tons of personal experiences of people who've successfully lost weight without restricted diets. It's a new way of looking at weight loss that employs the power of small, carefully planned lifestyle changes that grow into a new habit that's naturally going to promote weight loss. 

Don't take our word for it. Take Noom for a test drive today with this exclusive free trial offer for Dietspotlight readers only! 
Learn More About Noom