Fitteam Fit Review

- 23 Things You Need to Know
FitTeam Fit claims to help promote fat loss, boost energy levels, and suppress appetite. There is evidence about the effectiveness of some of its ingredients. However, our research team wanted to uncover every stone to give you the facts.
Based on the ingredient profile, there are benefits to some of the ingredients. Did Fitteam Fit sticks provide a legit weight-loss supplement? Our team picked apart the ingredients, potential side effects and research connecting everything together. Then, we gathered the facts to give you the information you need.
Fitteam Fit can be purchased through their Official Site.
Overview
What are FitTeam Fit Sticks?
FitTeam Fit is a powdered drink mix claiming to promote weight loss. FitTeam Global, the company behind the supplement, claims it helps:
Boost energy
Curb appetite
Enhanced mood
Other FitTeam Products
The product line from FitTeam is relatively small, with fewer than ten supplements. The company sells Immune, Hydrate, Lean, and All-In. They also have a brand partnership program. Both Fit and Lean have claimed weight-loss benefits, but does science stand behind those claims?
Journal of Basic and Clinical Physiology and Pharmacology – Research proves caffeine increases how many calories you burn and decreases the number of calories you eat. That's how the ingredient promotes weight loss, but just how much is present in FitTeam Fit is a mystery.
World Journal of Gastroenterology – Though garcinia has been around for decades, there's growing concern over the effect of the supplement on liver function.
Molecules – We like the addition of white tea because recent research shows that white tea may be more effective for weight loss than green tea.
How to Contact FitTeam
There are several options for contacting FitTeam customer service, including phone, email, and mail.
Call: 844-348-8326
Email: customerservice@fitteamglobal.com
Write: 3300 PGA Blvd #820, Palm Beach Gardens, FL 33410
Fitteam Fit Competitors
FitTeam and the BBB
There's a BBB Alert claiming that on September 6, 2019, BBB reviewed the advertising of Fitteam Global LLC located on https://fitteam.com.
The business was making the claims:
Certified Usda Organic
Non GMO
Gluten Free
Soy Free
Kosher
Fitteam Fit
Fitteam Lean
Fitteam Hydrate"Fiteam: #1 for results".
BBB had requested that they either substantiate the claims & provide BBB supporting documentation or modify their advertising statements to reflect more accurate statements in an effort to promote truth in advertising. As of March 6, 2020, the business has not modified their advertising.
The BBB rating for FitTeam is an A, despite this problem. Customer reviews give the company a 5/5 star rating, as well. There have been 17 complaints with the BBB closed in the last three years.
Scroll below for one of the best products we've seen over the last year.
Return Policy
If you are unsatisfied with a product purchased from FITTEAM, you have 90 days from the order date to have your product returned for a refund. You will need to return any unused product along with its original packaging to FITTEAM prior to a refund being issued for your product purchase price (less membership fee, shipping and handling).
Ingredients
FitTeam Fit Sticks Ingredients
FitTeam Fit Stick ingredients include:
Caffeine
White Tea Extract
Ashwagandha
Turmeric
Green Tea Extract
Red Yeast Rice
Grapefruit Extract
Blueberry Powder
Cayenne Pepper
This is a powder form of green tea revered in Japan for its antioxidant benefits. According to research, this form of green tea contains 60 times the antioxidants found in spinach.
Some researchers also believe that green tea can boost thermogenesis (the rate at which cells burn calories at the molecular level). However, evidence supporting this claim is inconclusive, based on information from the National Institutes of Health.
It is important to note that while green tea claims to be safe for most people to consume, some individuals have experienced problems when taking green tea in extract or powder form.
When it comes to blueberries, Advances in Nutrition notes that it can have anti-inflammatory and antioxidant properties.
Garcinia Cambogia
Garcinia is a tropical extract valued for its purported weight-loss effects due to its high concentration of hydroxycitric acid (HCA). While some research shows the positive effects of Garcinia Cambogia, according to the journal Evidence-Based Complementary and Alternative Medicine, researchers warn that garcinia Cambogia will require longer-term studies to prove these claims.
Also, there is the risk of other health issues when taking this extract in large amounts.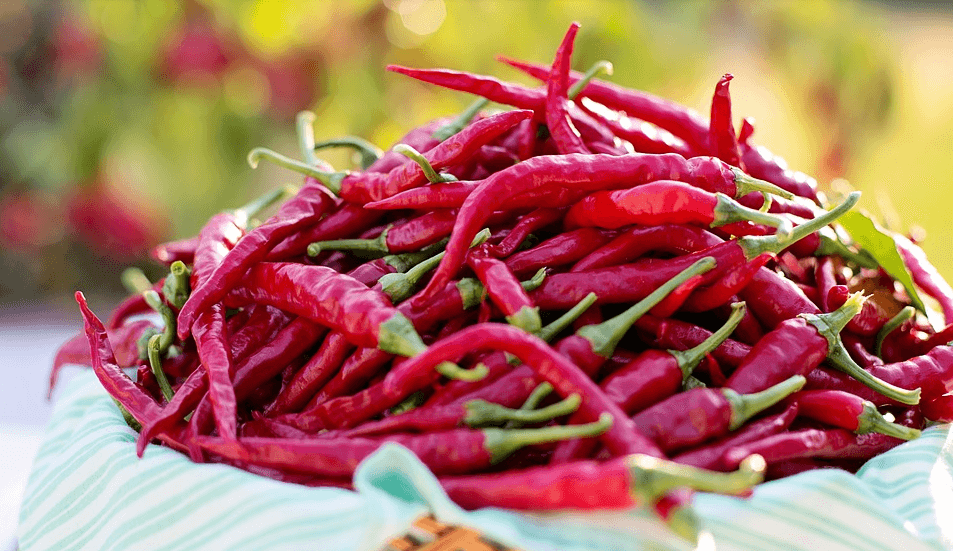 Cayenne Pepper
As described in the journal Bioscience Reports, cayenne pepper is a hot chili pepper used as an appetite suppressant. This ingredient contains a high concentration of capsaicin, an organic compound that may boost molecular activity.
Caffeine
Caffeine is a stimulant used for calorie burning and appetite suppression. According to the Journal of International Sports Nutrition, caffeine can curb appetite and lead to fat loss combined with high-intensity exercise.
Grapefruit Seed Extract
Grapefruit seed extract is an ingredient used in appetite suppressant supplements. Although grapefruit as a whole is a popular fruit in diet plans, there's insufficient evidence to support its effectiveness in long-term fat loss.
According to the Journal of Alternative and Complementary Medicine, grapefruit seed extract may have antimicrobial properties.

Nutrition Facts
FitTeam Fit Nutrition Facts
The FitTeam Fit nutrition facts include:
Calories – 0 grams
Calories from fat – 0 g
Total Carbohydrates – 4 g
Dietary Fiber – 0 g
Sugar – 0 g
Erythritol -4 g
Protein – 0 g
Vitamin B-12 – 300 micrograms
Sodium – 5 mg
What Does FitTeam Fit Do?
FitTeam Global claims FitTeam Fit promotes weight loss by helping:
Burn fat
Suppress appetite
Boost metabolic rate
Instead of claiming FitTeam Fit is a "magic pill," FitTeam Global focuses on users adding FitTeam Fit sticks to their existing weight management plan or one they're planning on starting.
FitTeam Fit claims to:
Help cells burn calories and fat through thermogenesis
Boost cellular metabolic activity and overall body metabolism
Suppress the appetite
Increase energy levels
Boost mood
Help individuals lose weight with natural ingredients
The company also released a new product: Fitteam Hydrate. This organic rehydration drink mix claims to improve recovery, restore bodily balance, increase performance, and optimize hydration.
Does FitTeam Fit Work?
Currently, there are no existing independent studies or clinical trials to proving FitTeam Fit works, aside from anecdotal evidence. However, there's research supporting the effectiveness of the ingredients. Cayenne pepper and blueberry have both been shown to have antioxidant properties, according to the publication BMJ Open Heart.
Side Effects
FitTeam Fit Side Effects
Although FitTeam Global markets this product as safe and all-natural, there are ingredients in the product with potentially serious side effects. For example, when consuming large amounts of green tea powder.
Since the company instructs users to take the supplement twice daily, users should consult a professional before taking this product.
There is also a possible issue with its caffeine content. While FitTeam Global claims it uses less caffeine than energy shots, Fit Sticks contain caffeine and caffeine derivatives in at least three forms: green tea, l-theanine, and caffeine anhydrous.
As a precaution, the company states that individuals who use the product should not consume other drinks high in caffeine, like coffee or tea.
Similarly, the grapefruit seed extract ingredient may negatively interact with medicine. Individuals taking medication may need to avoid FitTeam Fit sticks.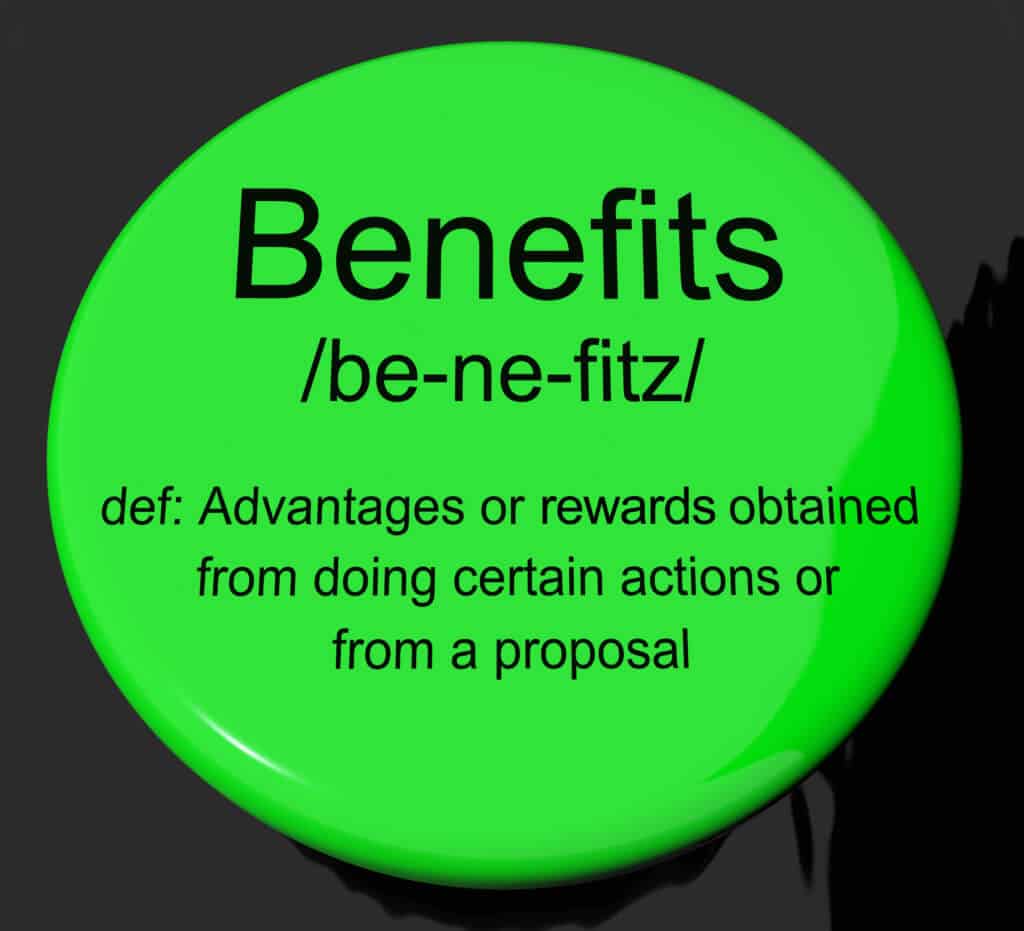 Benefits
FitTeam Fit Benefits
The key benefit of FitTeam Fit is its ease of use. As a powder, FitTeam Fit is easy to store and does not require refrigeration or preservatives. Although the ingredients are controversial, each is organic and non-GMO (Genetically Modified Organisms).
The product is calorie-free and contains no sugar (although it does include a sugar substitute). Fit Sticks are also portable and come in a size easy to carry to the office or gym.
For people with stricter diets, FitTeam Fit products are gluten-free, soy-free, and contain no lactose. The dietary supplement is also vegan-friendly and certified kosher.
Is There a FitTeam Fit Alternative?
FitTeam Fit claims that its product is one of a kind. However, the brand does have key competitors in the diet world. Alternatives include Plexus Slim and Hydroxycut. Besides these commercial products, some dietitians encourage people to use traditional energy drinks such as oolong tea or mint tea instead.
The rationale is that these traditional drinks can provide caffeine, increase energy levels, and supply electrolytes without the presence of controversial extracts.
Those shopping for FitTeam Fit alternatives may encounter the following products:
Plexus Slim ("The Pink Drink")
Hydroxycut
Zantrex Skinny Stix
Teami Detox Pack
21 Day Fix
IdealBoost Drink Mix Packets
Allura Trim Fitness Drink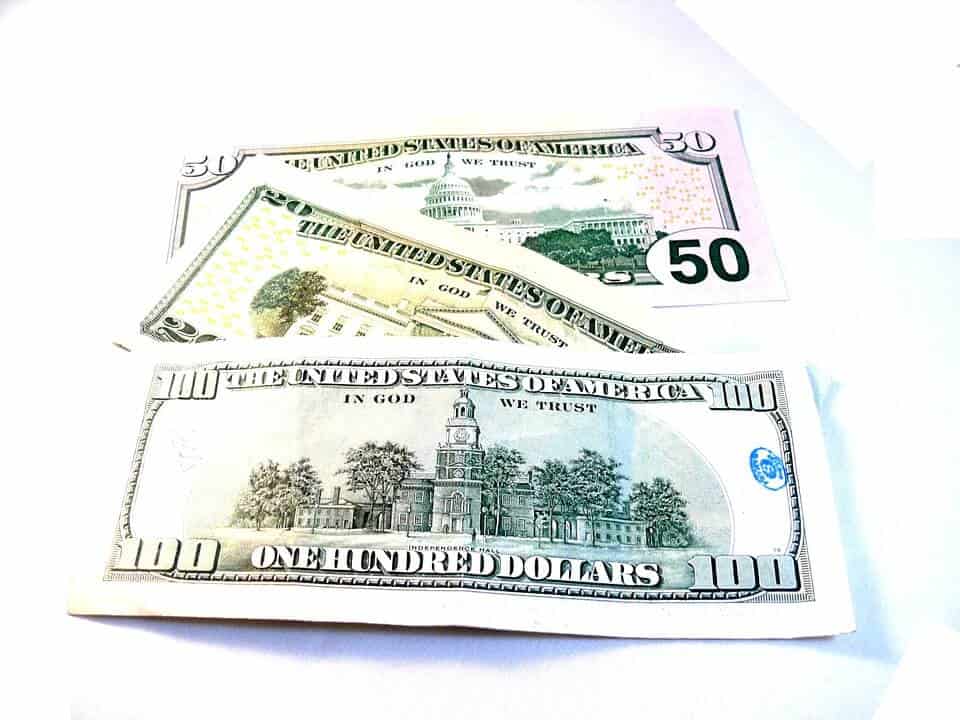 Cost
What is FitTeam Fit's Cost?
FitTeam Fit typically comes with 30 individually wrapped sticks.
The average cost of one box is around $67.99. Keep in mind that FitTeam Fit sticks must be taken twice daily, and one bag contains 30 sticks. You would need two boxes to have a monthly supply. That adds up to more than $130 a month.
Where to Buy
Where to Buy FitTeam Fit
Official FitTeam Fit website
Amazon
eBay
Directions
FitTeam Fit Directions
According to the packaging, mix one FitTeam Fit Stick with 6-10 ounces of water. The team advises users to drink the supplement twice daily, with the first dose taken 30-45 minutes before breakfast and the second 30-45 minutes before lunch.
According to the manufacturer, the product must be taken before meals to give the metabolic process enough time to work. Also, the FitTeam Global team instructs users to avoid consuming other drinks with simple carbohydrates (such as regular soda) while using the product.
Results
FitTeam Fit Results
The parent company emphasizes that FitTeam Fit results will vary. As with other dietary supplement programs, the FDA does not require a clinical evaluation of FitTeam Global's claims.
Unfortunately, there have been no studies verifying FitTeam Fit results. The company does advertise before and after photos and testimonials on the corporate website.
To keep track of these testimonials, the company runs a "100 Pound Club" documenting people who claim extensive weight loss with the product. The company also has a YouTube channel containing "documentaries" of people who claim to have lost weight on the program.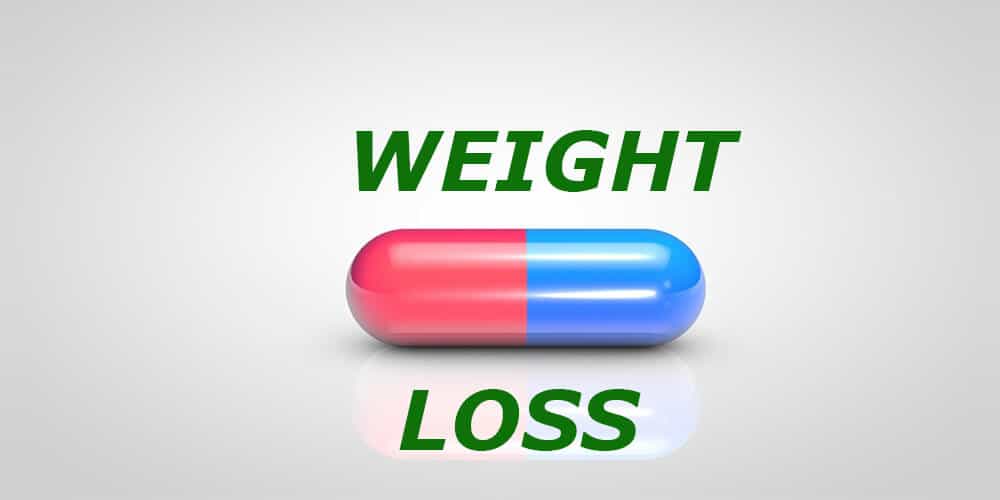 FitTeam Fit and Weight Loss
Currently, FitTeam Global advertises the supplement as an important part of an overall weight loss regimen. Instead of using the supplement alone or as a meal replacement, the company advises using its Fit Sticks as part of a stricter meal and exercise plan.
For example, the company instructs people to consume the mix as an energy drink before the first two meals of the day, and then keep all meals within an eight-hour window. This means that if a person eats breakfast or brunch at 10 am, they should use a Fit Stick at 9:30 am, another at 1:30 pm, and finish all meals by 6 pm.
The company also encourages drinking around 70 ounces of water each day and engaging in physical exercise to increase weight loss results.
FitTeam Fit Meal Plan
Along with Fit Sticks' purchase, FitTeam Fit now offers four written meal plans: original, omnivore, vegetarian, and vegan. While each program offers unique suggestions based on eating habits, all emphasize that dieters should boost the intake of antioxidant ingredients (1,300 for women and 1,500 for men).
Each meal plan also includes recipes ranging from smoothies to salads. The company believes that, instead of empty calories, the substitution of antioxidant food can work well in conjunction with its supplement.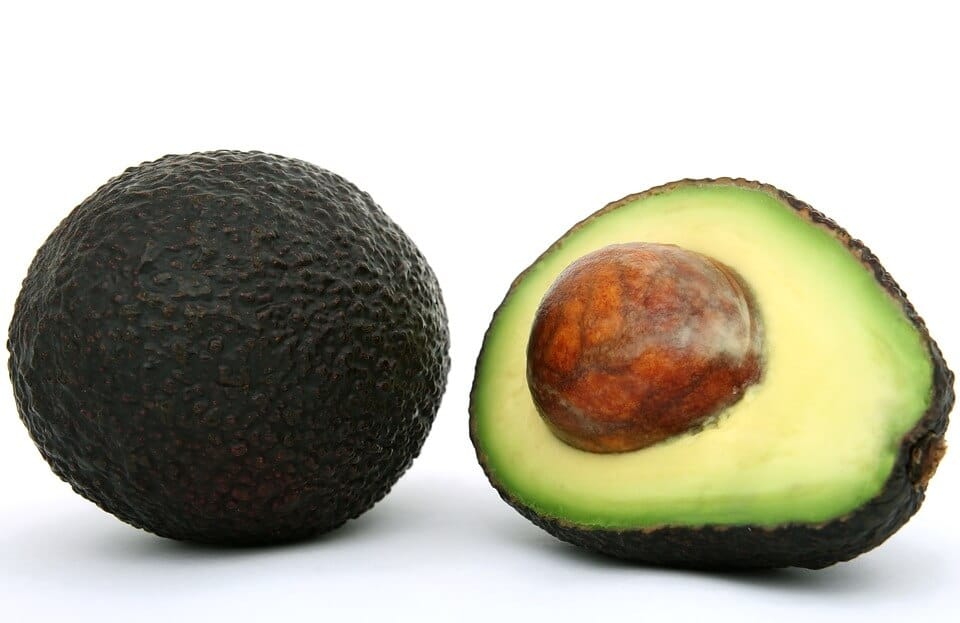 Shopping List
FitTeam Fit Shopping List
FitTeam Global also offers shopping lists to use with its meal plan and supplement. Common ingredients on the shopping list include antioxidant fruits, plant protein, and dairy substitutes.
The emphasis on food intake may be FitTeam Global's unofficial acknowledgment that its supplement also requires a sensible diet to work.
Common ingredients on the shopping list include:
Eggs
Tofu
Almond milk
Avocado
Kale
Broccoli
Mustard
FitTeam Fit Exercise Plan
FitTeam also offers a Fit 5 exercise program addressing four different lifestyles:
Sedentary
Moderately active
Active
Athletic
You'll follow the Fit 5 workout five days per week. Fit 5 exercises include:
Walking
Jogging
Interval workout
Isometrics
While exercise is optional, it's best to add activity to any weight management plan.
FitTeam Fit vs. Plexus
Many people have compared FitTeam Fit to Plexus Slim since both products claim to improve metabolism, curb binge eating, and help individuals lose weight. However, there are distinctive differences.
Rather than ingredients like green tea and 5-HTP, Plexus Slim uses chromium, green coffee bean, and alpha-lipoic acid (ALA) as the main ingredients.
The main choice between FitTeam Fit and Plexus Slim appears to be your goals. Those looking for an energy shot (e.g., coffee substitute) may try Fit Sticks.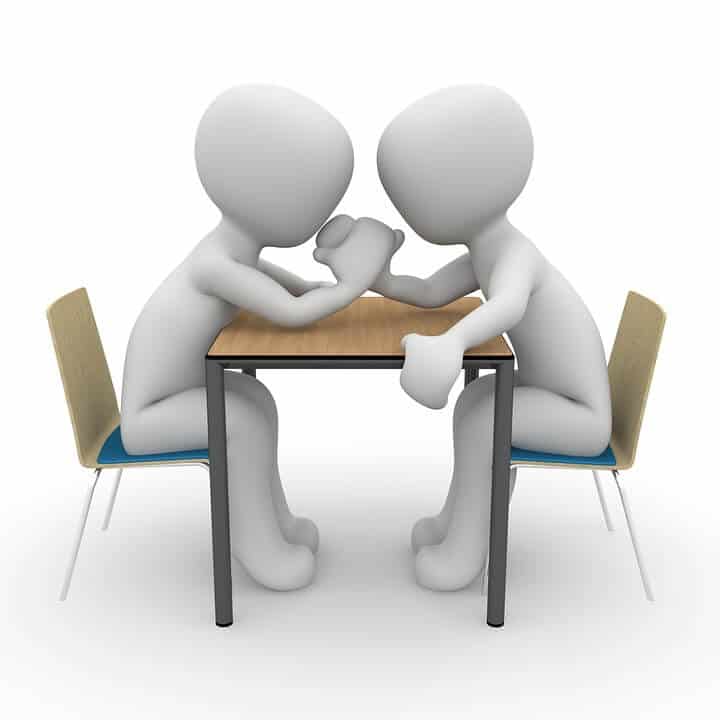 FitTeam Fit vs. FitTeam Lean
In addition to original Fit Sticks, FitTeam Fit now offers an alternative called FitTeam Lean. The main differences between the two products are flavor and nutrition facts.
While original Fit Sticks lack a distinct flavor, Fit Lean Sticks contain vanilla flavor and coconut powder. Unlike calorie-free original Fit Sticks, Fit Lean Sticks also have 60 calories per serving and 1 gram of fat.
This new product also contains less sugar substitute and 2 grams of dietary fiber (8 percent of the recommended daily value).
FitTeam Fit Progress Photo Guidelines
As proof of its credibility, FitTeam Global now encourages individuals to keep weight loss progress photos. The company offers official "Progress Photo Guidelines" as part of its Fit 5 program.
For example, guidelines instruct individuals to take photos from Day 1 to Day 6 as proof that Fit Sticks work. The company also claims to offer a reward program for those willing to share their success stories.
What Users Are Saying
What Users Are Saying
"I absolutely love Fit and I highly recommend it for all its benefits. Will definitely purchase again."
"This product made me feel sick."
"This tasted awful. Did nothing to curb my appetite."
Bottom Line
The Bottom Line on FitTeam Fit
So, will FitTeam Fit sticks work for weight-loss? We do appreciate that the supplement contains natural ingredients and includes a money-back guarantee. However, we have concerns due to their lack of studies backing the claims. Also, there's an issue with the combination of ingredients potentially causing side effects and limited results.
We're all for choosing healthy means of losing weight and keeping it off, but it can be hard. Lifestyle changes are easy to start, but difficult to stick with. That's where technology comes into play.
Of all the weight-loss apps and programs we've reviewed this year, Noom is at the top of the list. We love the personalized meal plans and exercise tracking, but it's the human coaching that really helps this program stand apart.
Dietspotlight readers: you can take advantage of a free trial offer of Noom for a limited time.
Learn More About Noom »