Forever Garcinia Plus Review

- 14 Things You Need to Know
Garcinia cambogia and products like Forever Garcinia Plus are all the rage in the supplement community, but you may be asking yourself:  Does Forever Garcinia Plus live up to the hype?  Garcinia cambogia has been used for years and is popularly turned to for weight-loss aid. Forever Garcinia Plus adds ingredients to boost fat burn and help the body function at optimal levels.  We wanted to know more about Forever Garcinia Plus and find out if it is an effective product, so we did all the research and put it together here for you.
Forever Garcinia Plus can be purchased through their Official Site.
Forever Garcinia Plus Readers:
Noom
is offering our readers a
free trial
, for a limited time.
Click here
for this special offer!
Overview
What is Forever Garcinia Plus?
Forever Garcinia Plus is a supplement by Forever Living, an MLM company, that is designed and intended to help users lose weight. It offers garcinia cambogia as the main ingredient to aid users in their weight-loss journey and to support other health and fitness benefits.
This product is one of many that features garcinia cambogia as the star ingredient. For years, it has made its way into countless supplements, chews, shakes and meal bars to help people burn extra fat and keep their weight in check. This one offers it in pill form for convenience and ease of use.
Forever Garcinia Plus Competitors
Garcinia Cambogia
What is Garcinia Cambogia?
According to Evidence-based Complementary and Alternative Medicine, garcinia cambogia is another name for the Malabar Tamarind fruit that comes from India and Southeast Asia. The beneficial properties come from the fruit's rind and are used to make these popular weight-loss supplements. The rind is supposed to help users lose weight because it contains a chemical called hydroxycitric acid, or HCA. This chemical is supposed to work to:
Suppress appetite
Prevent fat storage
Burn more fat
Increase energy and stamina
A lot of research has been conducted regarding the effectiveness of this chemical on weight loss, especially about Malabar Tamarind rind. Some of it supports the popular claims and other research contradicts them. However, this has not stopped people from trying garcinia cambogia products, like BioLean Garcinia and many users confirm that they can help people lose weight.
Garcinia cambogia extract is not the only ingredient in Forever Garcinia Plus. Other ingredients are added to make it more effective and to add balance to the user's overall health, according to information on the website.
Scroll below for one of the best products we've seen over the last year.
Ingredients
Forever Garcinia Plus Ingredients
In addition to garcinia cambogia extract, this product also contains:
Safflower oil
Medium chain triglyceride vegetable oil
Soy lecithin
Carob extract
Chromium picolinate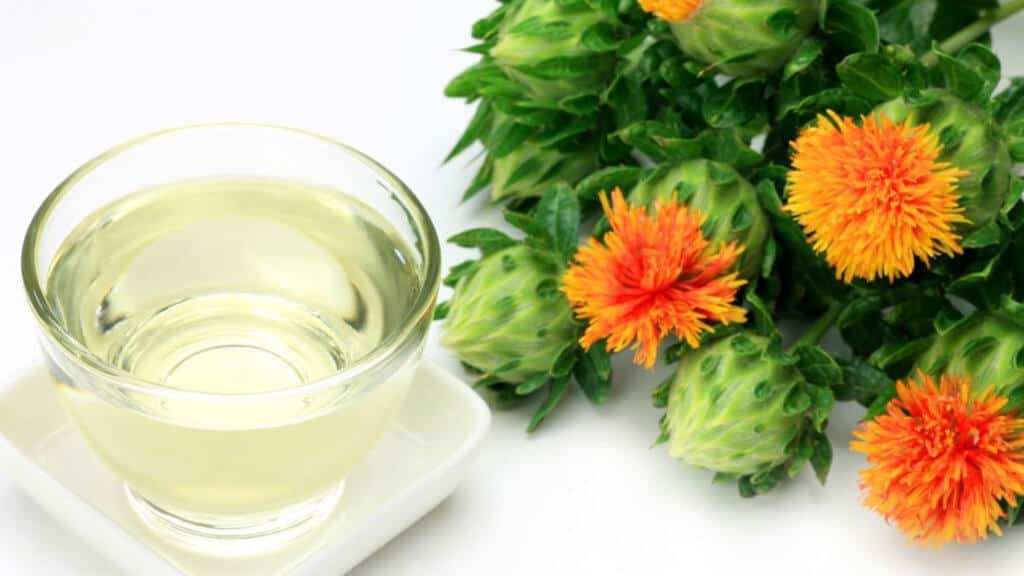 Many of these ingredients are added as fillers for consistency and texture. There are a few, however, that play a key role in the body.
According to Electronic Physician, safflower oil supports heart health and is an important ingredient in many fitness and weight-loss products.
The medium chain triglycerides are partially human-made fats that help with the digestion and absorption of food, according to the European Journal of Clinical Nutrition. Since some people have trouble processing garcinia cambogia, this is a good balancing ingredient in this supplement.
According to the International Journal of Molecular Sciences, carob extract comes from the Carob tree and brings several important benefits to this product. It helps regulate digestion and prevent unwanted side effects and it also helps the intestine absorb nutrients from food. More importantly for this product, Carob extract facilitates weight loss and is often used in the treatment of obesity.
Chromium picolinate is another essential ingredient in Forever Garcinia Plus. This mineral is needed in very small amounts in the body, but it still plays a key role in healthy functions. Studies have led researchers to conclude that chromium can increase lean body mass and decrease body fat percentage and weight loss in humans. Since chromium should not be taken in large doses, the effects remain small but beneficial, according to Nutrition Reviews.
Forever Garcinia Plus Nutrition Facts
You might be pleased to discover that you can gain some significant nutrition from these supplements. This includes a healthy dose of chromium and calcium. You also get a small amount of iron from each capsule – 2% to be exact. This means that you can get 2 – 6% of your daily iron just by taking one to three Forever Garcinia Plus capsules per day.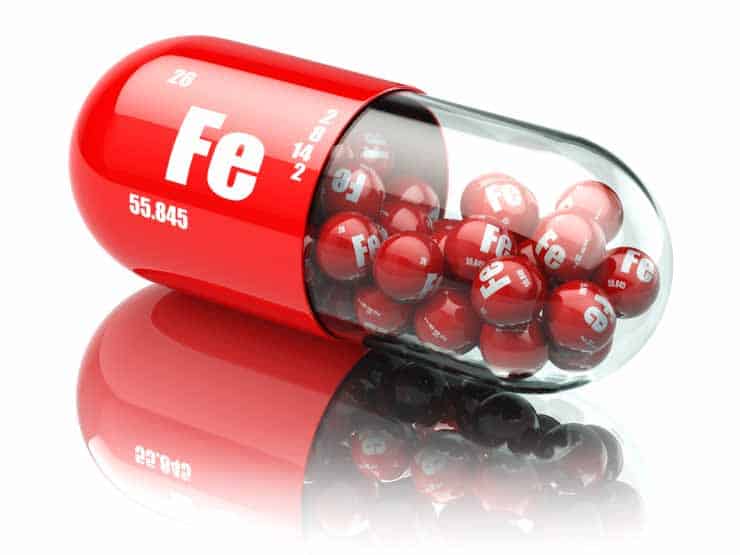 According to the Journal of Research in Medical Sciences, iron is essential in the human body, especially among women who tend to have more iron deficiencies than men. Iron helps to transport oxygen throughout the body, prevents fatigue and supports healthy skin, hair and nails.
Each soft gel of Forever Garcinia Plus also contains 10% DV of calcium. If taken three times a day, this supplement can deliver 30% of your daily calcium requirements. Many people don't get enough calcium from their food, a mineral that supports bone, muscle and heart health and they don't take supplements to make up for it either.
In particular, according to the International Journal of Sports Nutrition and Exercise Metabolism, bodybuilders often suffer from calcium deficiencies due to caloric restrictions. These bodybuilders may be attracted to garcinia cambogia products in the hopes of cutting more fat and may, in turn, be able to benefit from the high amounts of calcium in this product.
A debate on whether or not calcium supplements are more beneficial or harmful has started, according to Endocrinology and Metabolism. 
Lastly, this supplement offers a big 80% daily value of chromium per softgel. This high percentage of chromium can further aid in weight loss and increase the benefits of the other ingredients, including garcinia cambogia. Each soft gel contains these ingredients in addition to the powdered Malabar Tamarind fruit rind, or garcinia cambogia extract and is only five calories per serving.
What Does Forever Garcinia Plus Do?
After learning about all these healthy ingredients, you may still be asking, "What is Forever Garcinia Plus for?" When taken as directed, Forever Garcinia Plus is supposed to help users burn more fat, prevent fat storage and suppress their appetite. It can be used by anyone who is looking to reduce fat and lose weight, as long as they are not allergic to any of the listed ingredients such as soy or beeswax.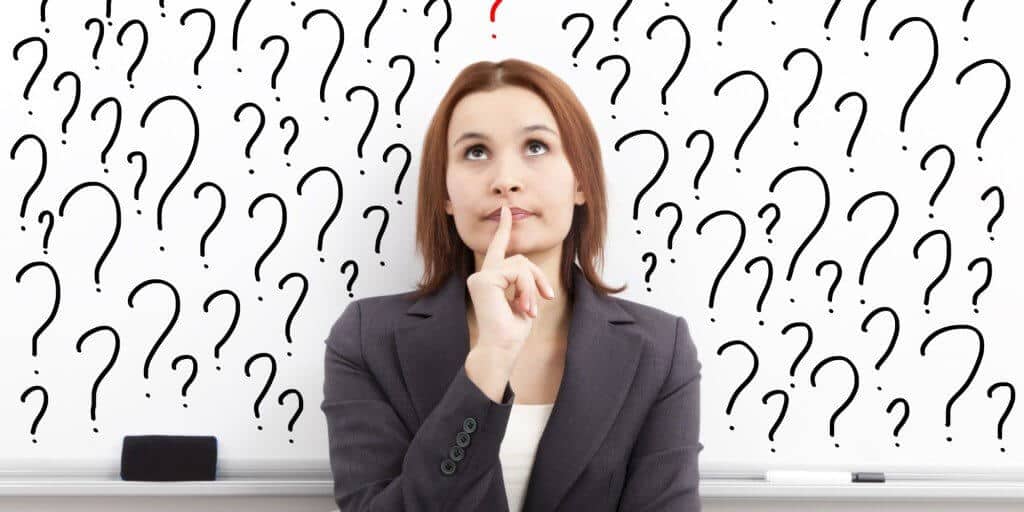 We've established that supporting ingredients such as chromium and carob extract help to further enhance weight loss by increasing lean body mass and helping the intestine absorb nutrients from food. The main ingredient, garcinia cambogia, contains the chemical Hydroxycitric Acid and does the majority of the heavy lifting in this supplement.
According to the Asia Pacific Journal of Clinical Nutrition, one study conducted using Hydroxycitric Acid concluded that this chemical effectively reduced body fat among a group of obese women. The group taking the supplements lost significantly more weight than the placebo group and at a greater rate over two months. This study's results provide evidence that garcinia cambogia and Hydroxycitric Acid can aid in weight loss on a short-term basis.
In one of the earliest human studies testing the effects of garcinia cambogia, forty-two participants took the supplement thirty minutes to an hour before meals for twelve weeks, according to Physiology & Behavior. The study concluded with no significant findings that support the claim that this supplement curbs or suppresses appetite when taken before meals.
According to the Journal of the American Medical Association, Another twelve-week study tracked the weight and body fat of 135 subjects split between an active Hydroxycitric Acid group and a placebo group. After the twelve weeks, scientists concluded that the body fat and weight loss in the active group did not significantly differ from the results of the placebo group. In this study, researchers concluded that garcinia cambogia failed to aid in weight loss and fat loss.
Some studies favor the purported claims of this popular substance, linking Forever Garcinia Plus and weight loss. Others fail to find any evidence of weight-loss enhancement or appetite suppressant. As most of the conducted studies go no further than twelve weeks, long-term studies need to be investigated to see if garcinia cambogia can produce sustained weight loss.
Does Forever Garcinia Plus Work?
Acknowledging and examining the clinical trials is an important step to finding out whether this product works. However, no clinical trial can accurately predict whether the supplement will fail or succeed in helping users lose fat and drop pounds. Moreover, these trials have been conducted on only one ingredient, garcinia cambogia and Forever Garcinia Plus uses several ingredients to boost fat burn and weight loss.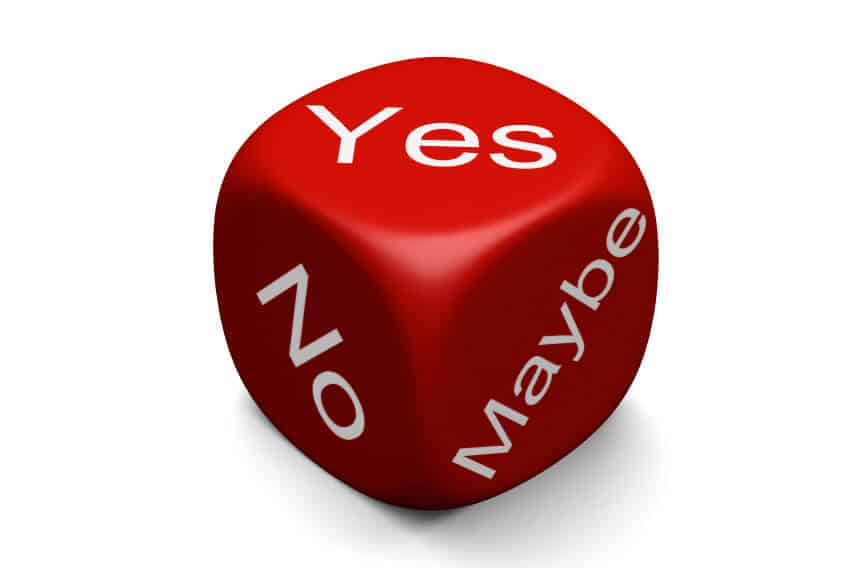 As you can see from the clinical studies, results vary among users. Some of the users report a significant fat loss and weight reduction, while others either see no changes or experience adverse side effects.
Side Effects
Are There Forever Garcinia Plus Side Effects to Worry About?
One of the main concerns people have when taking a new supplement is experiencing negative side effects. Since the Forever Garcinia Plus ingredients are not limited to garcinia cambogia, more caution may need to be taken by people with allergies as well as those on certain medications.
We already cautioned that Forever Garcinia Plus capsules contain soy and beeswax, two relatively common allergens. Those with allergies to gelatin, glycerin, safflower oil, or carob need to steer clear of this product as well.
While using Forever Garcinia Plus and alcohol together shouldn't result in anything life-threatening, it could diminish the results that you're trying to achieve. It could also make you feel nauseous or upset your stomach, so it's best not to mix your Forever Garcinia Plus and alcohol at the same time.
Forever Garcinia Plus side effects may also include:
Nausea
Headache
Digestive discomfort
These side effects may come as a result of ingesting garcinia cambogia and are not uncommon among users. Unfortunately, the only way to know if you'll have any of these garcinia cambogia related reactions is to try it.
Is There A Forever Garcinia Plus Alternative?
When you answer the question, "What is Forever Garcinia Plus for?" you can begin your research on a list of alternatives to this product. This includes virtually every weight-loss supplement if you look at it on a broader scale.

One of the most popular alternatives to this product is Forever Lean, another supplement by Forever Living Products. When we examine Forever Garcinia Plus vs Forever Lean, we see that these products have correlating benefits, but completely different ingredients.
When comparing Forever Garcinia Plus vs Forever Lean, it's important to note that Forever Garcinia Plus produces satiety and reduces fat and fat storage while Forever Lean keeps users full and prevents caloric absorption of fat and sugars.
Cost
What Is The Forever Garcinia Plus Cost?
After learning about all the ins and outs of this product, you might still be wondering, "How much is Forever Garcinia Plus?" The Forever Garcinia Plus price is about $27 on the Forever Living website. However, the price may vary depending on where you purchase it.
Each regular bottle contains 70 capsules and this supply is intended to last for 30 days. This means you would pay around $27 for each month's supply. However, the recommended Forever Garcinia Plus dosage is three capsules per day. At this established Forever Garcinia Plus dosage, each bottle would last less than a full month.
You may need to purchase more than one bottle for each month, depending on how you take Forever Garcinia Plus. Whether you take three capsules per day or a lower dosage, just make sure to take it as directed for optimal results.
Directions
Forever Garcinia Plus Directions

When taking Forever Garcinia Plus for weight loss, the company advises users to take one capsule with water thirty minutes to an hour before each meal. The instructions direct users to take the supplement on an empty stomach so that the HCA is effectively absorbed before eating. This enhances the benefits and ensures that the supplement works as intended.
The Forever Garcinia Plus instructions advise pairing supplementation with healthy eating and exercise for better, faster results. Taking any supplement for weight loss will only help if you are engaging in other healthy activities such as monitoring calories, eating fresh and natural foods and working out several times per week.
Results
Forever Garcinia Plus Results
Some Forever Garcinia Plus before and after stories give insight into what kind of results users can expect. Some claims include rapid weight loss, fat percentage reduction, leaner muscles and more energy. However, not all stories succeed and not all weight loss is a direct result of taking garcinia cambogia supplements.
Forever Garcinia Plus Weight Loss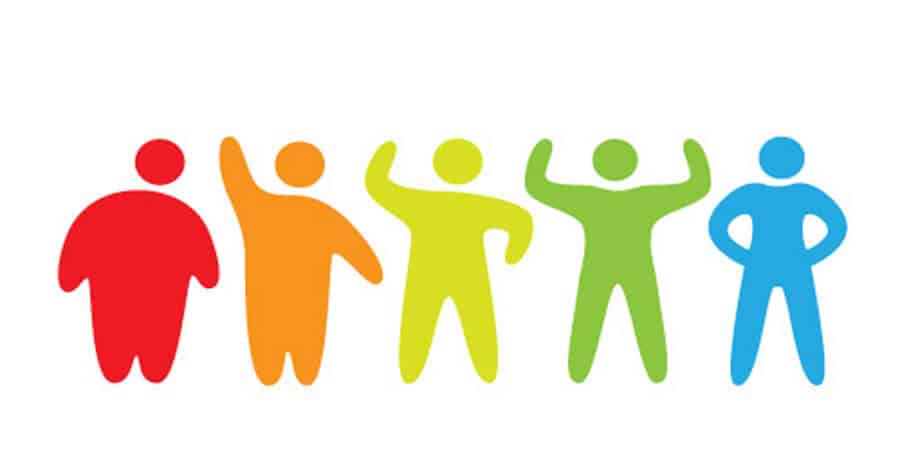 One of the main benefits of using Forever Garcinia Plus is the potential to lose weight, according to Forever Living. The Hydroxycitric Acid is absorbed into the body to stimulate a feeling of satiety, block fat storage and improve energy for exercise. But we're still trying to find the science that supports these claims.
Benefits
Forever Garcinia Plus Benefits
As mentioned above, the benefits of Forever Garcinia Plus aren't groundbreaking. You may see some favorable weight-loss support while taking your garcinia cambogia supplements, but it won't necessarily be anything you can't achieve with regular dieting and exercise.
Here is a complete list of the health benefits claimed by Forever Garcinia Plus:
Possible appetite suppression
Fat storage inhibition
Increased fat burn
Increased energy
Chromium supply
Calcium supply
What Users Are Saying
"These garcinia pills really help If your looking to shed some pounds. Adding them to a diet and exercise plan and sticking to it will give you results. Also if you use the forever therm tablets with the garcinia they work better together. I take 2 garcinia Waite 20-30 min and then take a protein shake, aloe Vera gel, along with the therm tablet. I've been purchasing them through the forever living company but they are cheaper here and are exactly the same product."
"Not worth it – Don't waste your money."
"I love it."
Bottom Line
The Bottom Line on Forever Garcinia Plus
Our final verdict is that while this product isn't a miracle solution for losing weight, it may be effective in promoting the loss of additional fat in users who are looking to cut fat or get fit. If you are going to use Forever Garcinia Plus, make sure that you're not allergic to any of the ingredients and be sure to take the capsules as directed. There's no real danger in trying this supplement and it may provide the additional support you need for your weight-loss journey.
We believe that the right supplements and a weight-loss program with strong clinical support are a great addition to healthy lifestyle changes to speed up weight loss.
Among the best we've come across this year is Noom. The program is designed and supported by doctors and nutritionists. As a matter of fact, doctors are the ones who created the company. Science says Noom works with human coaching and personalized touches that don't come with other apps.
Plus, as a Dietspotlight reader you can try it out with the free trial of Noom today.
Learn More About Noom »