Plexus BioCleanse Review

- 14 Things You Need to Know
Plexus BioCleanse is a detoxifying supplement claiming to "flush out the digestive tract to get rid of harmful toxins." The company also states the capsules promote weight loss, but the science was scarce. In fact, some users of this product have reported gaining weight, not losing it.
Our research crew found reports of other unpleasant side effects during their investigations, including nausea, dehydration, and diarrhea. We had to get to the bottom of this supplement, so we investigated every aspect of Plexus BioCleanse to give you the nitty-gritty on this internal cleanser.
Plexus BioCleanse can be purchased through their Official Site.
Overview
What is Plexus BioCleanse?
Plexus BioCleanse is promoted as a cleansing and detox supplement for flushing out the digestive tract, promoting weight loss, and removing harmful microbes and toxins from the body. The research will tell you the body does a perfectly fine job removing toxins, but that doesn't stop supplement companies from selling supplements for this reason. It is 100% vegetarian and contains no artificial colors, flavors, preservatives, or gluten. This product is one of the numerous health and weight loss supplements available from Plexus Worldwide. The Plexus BioCleanse ingredients include:
Sodium – 50mg
Magnesium – 380mg
Ascorbic Acid (Vitamin C) – 150mg
Bioflavonoid Complex – 50mg
Rice Flour
Hypromellose (vegetarian capsule)
Both sodium and magnesium are important electrolytes that help balance fluid and water levels in the body. They also help prevent dehydration, regulate healthy pH levels, transport nutrients into cells, aid with bodily functions, and remove toxic waste from cells. Other electrolytes include calcium, phosphate, chlorine, and potassium.
These minerals should help prevent dehydration while taking Plexus BioCleanse. Even though this supplement is taken with water, internal cleansing products tend to pull a lot of water from the body, leading to dehydration in some cases. Some experts do not encourage the use of these types of supplements for this reason.
When we took a brief look at the research, we found:
Journal of Dietary Supplements – Drinking plenty of water is imperative when taking this product, or any internal cleanse supplement. The reality is these supplements can dehydrate the body. They can also cause electrolyte imbalances and lead to diarrhea, which is a common side effect.
Journal of International Medical Research – Magnesium hydroxide may be more efficient than a bulk-laxative when treating constipation in some elderly patients, offers research.
 International Journal of Cosmetic Science – The University of Maryland Medical Center states vitamin C is a potent antioxidant; and necessary for growth. Vitamin C also helps the body make collagen, a crucial protein needed for skin, tendons, cartilage, blood vessels, and ligaments.
Plexus and the BBB
Plexus has been accredited by the BBB since December 29th, 2019. They have an "A+" rating with 3.6 stars out of 5 based on an average of 102 customer reviews. There have been 64 closed complaints in the last three years with 13 in the last 12 months.
Customer Service Information
You can contact Plexus BioCleanse by phone or fill out a contact form.
Address: Plexus Worldwide® 9145 East Pima Center Parkway Scottsdale, Arizona 85258 U.S.A. Cross streets- 90th Street and the Loop 101
Phone: 480-998-3490 (English) and 480-374-4998 (Español)
Hours of Operation: U.S. and Canada: 5:00 AM – 5:00 PM MST (Monday-Friday), 6:00 AM – 3:00 PM MST (Saturday), and Sunday Closed
Contact form: https://helpcenter.plexusworldwide.com/hc/en-us/requests/new
Products Similar to Plexus BioCleanse
Benefits
Plexus BioCleanse Benefits
Let's take a closer look at the benefits of Plexus BioCleanse. Here is what the official website claims for this Plexus supplement:
Promotes regularity
Reduces gas, bloating, and discomfort
Helps cleanse the gastrointestinal tract
Relieves occasional constipation
Removes harmful microbes
Aids with natural detoxification
However, you can get similar benefits from foods in your diet. Eating the right foods for healthy digestion and regularity makes more sense because it's a long-term effect instead of a quick fix that won't last.
Scroll below for one of the best products we've seen over the last year.
Directions
How to Take Plexus BioCleanse
Taking Plexus BioCleanse is relatively simple. You take two capsules with eight ounces of water each day, in-between meals, or in the evening. You are not instructed to follow a particular Plexus diet plan. There is no regular exercise mentioned with this cleanse supplement.
Ingredients
Plexus BioCleanse Ingredients
We need to focus on the core ingredients in Plexus BioCleanse to understand how to works. Here is a breakdown of this formula.
Bioflavonoid Complex
These are citrus bioflavonoids (sometimes called Vitamin P) taken from the fruits, lemons, grapefruit, and quince. Per Pubmed, the vitamin has quite a complicated chemical structure.
They are semi-essential nutrients (potent antioxidants) and are sometimes used in dietary supplements to help some health conditions, according to the Journal of Pharmacy & Pharmacology.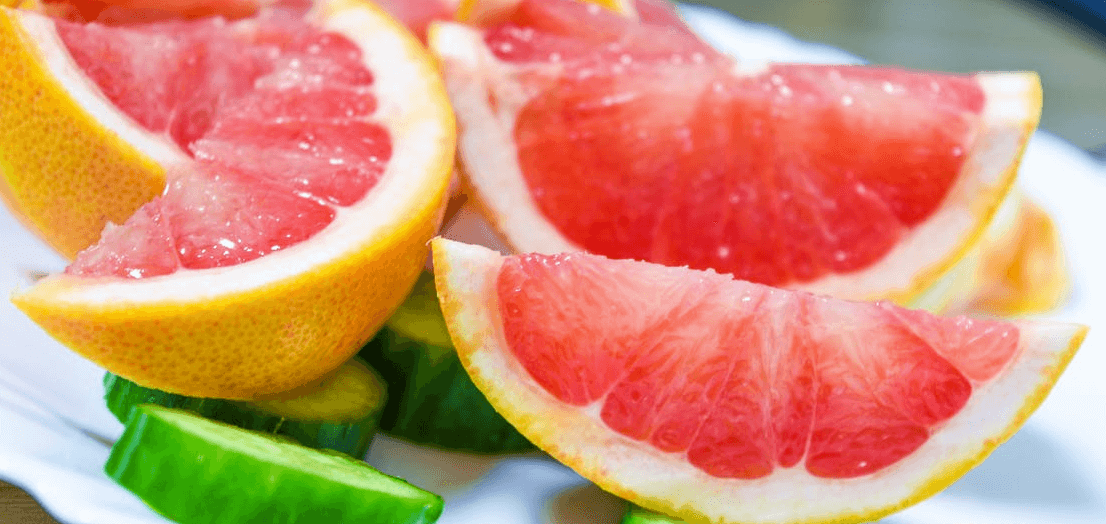 Sodium Bicarbonate
Commonly known as baking soda, this chemical compound is used in cooking, a cleaning agent, personal hygiene, and even medical purposes. It is a combination of bicarbonate ions and salt ions. This ingredient is found in a wide array of dietary supplements as well.
Sodium bicarbonate can help reduce stomach acid. It's often used as an antacid for treating issues like heartburn, upset stomach, and indigestion. Sodium bicarbonate is also described as a fast-acting antacid, but it should only be taken in moderation for temporary relief, says DailyMed.
Magnesium Hydroxide
This is a naturally occurring mineral that is crucial for proper nerve and muscle function. Sometimes this substance is used for constipation, heartburn, and indigestion, according to the U.S. National Library of Medicine. It assists in reducing stomach acid levels and increasing the amount of water in the colon.
Ascorbic Acid
Also commonly known as vitamin C, this ingredient is often in manufactured foods, cosmetics, and dietary supplements. Vitamin C naturally occurs in oranges, lemons, bell peppers, kale, broccoli, and tomatoes. It is imperative for overall health and wellness, according to the National Institutes of Health.
Rice Flour
A finely ground powder made from rice is often used as an alternative to wheat flour and to manufacture supplement capsules. However, it's an inactive ingredient and not intended to improve health.
Side Effects
Plexus BioCleanse Side Effects
According to BioCleanse Plexus reviews, this diet product may cause some unwanted side effects. However, you should note this is likely related to this formula's ingredients, rather than the product.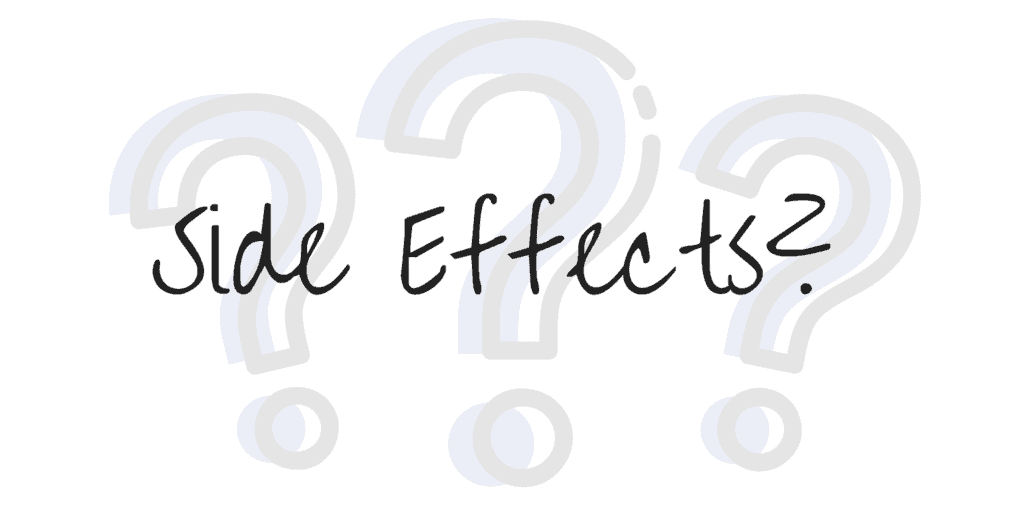 The potential side effects are:
Upset stomach
Diarrhea
Weight gain
Dehydration
Headache
Nausea
Pros & Cons
Plexus BioCleanse Pros & Cons
Pros
There is a 60-day money-back guarantee
Customers can purchase economic combo packs
The formula is all-natural
Plexus Worldwide is an established, international company
Plexus BioCleanse is affordable
The formula has many health benefits
Cons
Ingredients are not explained well
Clinical test data is not cited
Reviews
Plexus BioCleanse Reviews and Customer Feedback
There are all sorts of Plexus reviews around the web for Bio Cleanse pills. Some of which you can find on Amazon and the official website. These customer comments are both positive and negative, and while others are neutral.
As far as Plexus BioCleanse results are concerned, the website does not mention how long it takes to see noticeable effects from this cleanse and detox supplement. However, some users said results (mainly with constipation relief) within the first week of taking this product.
Where to Buy
Where Can I Buy Plexus BioCleanse?
The supplement can be purchased directly from the official Plexus Worldwide website.
You can also buy this product from dealer websites such as eBay and Amazon.
Price
Plexus BioCleanse Price
A one-time purchase (single bottle) is $46.95 for 180 capsules. But you have the option of subscribing as well, which will save you 10% by maintaining an active monthly subscription. This makes each bottle $42.26 after 3 months, which they send to you every 30 days.
If you buy Plexus BioCleanse from the official website, there is a 60-day money-back guarantee. Note this only applies to one bottle.
MLM Opportunity
Plexus Worldwide
Plexus offers a multi-level marketing (MLM) plan allowing customers to earn money by promoting and selling Plexus products as Ambassadors. They have an extensive Compensation Plan on its website detailing its Ambassadors' requirements and rewards for selling Plexus products.
However, the Plan specifies to be a "Qualified Ambassador" and "earn points, bonuses, and commissions," customers must have a paid and current annual membership and "have at least 100 in Personal Volume (PV), excluding Welcome Pack PV, through the monthly cycle end date."
Alternatives
Plexus BioCleanse Alternatives
Here are some alternatives to Plexus BioCleanse pills. These supplements are also used to clean and detoxify the body, flushing out the colon, and relieving digestive issues.
Vitamin Bounty Pro 50 Probiotic
Dr. Tobias Colon 14 Day Quick Cleanse
Super Colon Cleanse
Bio Schwartz 15-Day Fast Acting Colon Detox & Cleanser
Be aware these products are not for long-term weight loss. While some claim to help you drop some pounds, this weight is typically waste from the colon. Plexus BioCleanse is not specifically for fat loss, appetite suppression, or boosting metabolism. Therefore you shouldn't expect any weight loss while taking this detox and cleansing formula.
Studies have shown intestinal cleansing can disrupt good bacteria in the digestive tract and lead to impaired bowel function, which can do more harm than good, says the Journal of Dietary Supplements. 
The National Center for Complementary and Integrative Health found detox and cleanse products may actually be unsafe, depending on the ingredients.
Products
Other Plexus Weight Loss Products
Plexus offers several other products for weight loss and weight management. Here is a closer look at these supplements.
Plexus Block
Plexus Lean
Plexus Active
Plexus MetaBurn
Plexus Balance
Plexus Hydrate
Plexus Slim is a powder formula you add to water and consume one to two times daily. It aims to promote weight loss, elevate good bacteria in the gut, boost metabolism, improve overall health, and support healthy glucose metabolism.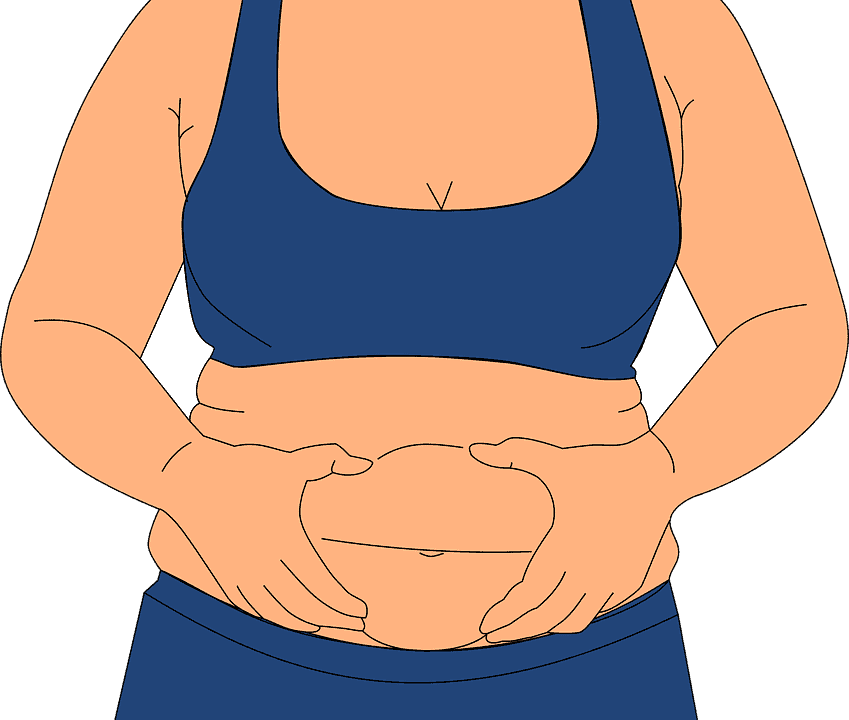 Plexus Block is a carb-blocker supplement you take with water before meals. It helps prevent the body from absorbing up to 48% of the sugars and carbs you consume. Plexus Accelerator+ is a capsule supplement you take daily between meals. It assists by boosting metabolism and burning off more fat. When combined with diet and exercise, it helps promote weight loss.
Plexus Boost supposedly helps reduce appetite. This way, you eat fewer calories throughout the day, which can help with weight loss and weight management. Plexus 96 is a protein shake that comes in vanilla and chocolate flavors. It provides 15 grams of protein and more than 20 vitamins and minerals to build lean muscle, reduce food cravings and boost energy levels. This product is used in place of snacks and meals to help you cut calories. It only contains 100 calories per shake.
What Users Are Saying
What Users Are Saying
"I buy BioCleanse on a regular basis."
"Didn't do anything for me."
"I've been using this product for years and if I'm off it for even a day, my body knows. Great product. Highly recommend."
Bottom Line
The Bottom Line on Plexus BioCleanse
Plexus BioCleanse is a dietary supplement from one of the leading MLM companies in the industry. The supplement offers some researched ingredients and some noticed results. However, when it comes to overall wellness, this isn't the only option. While some science points toward natural solutions for detoxing the body; there's the option of navigating toward a healthy diet, exercise and taking the right supplementation.
Weight management comes in multiple forms with digestive health playing a major part. While Plexus BioCleanse offers digestive support, there are alternatives you can incorporate into your weight management plan, including weight-loss apps.
We've looked at countless weight-loss apps and one catching our attention is Noom. Research supporting the program shows it can help users lose more weight. But, what's even more important is that the support system behind the app can also help users keep that weight off – no more yo-yo weight gain.
Also, the team behind Noom is offering Dietspotlight readers a free trial offer for a limited time.
Learn More About Noom »