Xyngular Review

- 11 Things You Need to Know
Wellness company Xyngular sells "simple and complete" kits designed to "combat some of today's most common health concerns." The manufacturers state their products have numerous benefits, ranging from detoxing the body to reducing weight.
However, all of their product ingredients are labeled as "proprietary blends," so with no clinical trials on the Xyngular formulas, it is impossible to say if the individual components are included in sufficient doses. Our research crew investigated the company's kits extensively to get to the truth. Then, we prepared a summary here to bring you the bottom line.
Xyngular can be purchased through their Official Site.
Overview
What is Xyngular?
Xyngular is a wellness company offering nutritional kits to help customers improve their health. These kits contain several dietary products in the form of capsules, liquids, and drink powders.
This health and wellness company offers meal replacement drink mixes and appetite control supplements. The products are sold via MLM marketing. Will these products help you lose weight and keep it off?
Obesity Reviews – When weight-loss programs incorporate meal replacements, followers tend to lose more weight over a year than do people who don't use them.
Obesity (Silver Spring) – There's even evidence that you can replace 100% of your meals with some meal replacement programs and see excellent results.
Nutrients – And the phytochemicals found in some foods are perfect for suppressing appetite. But, does Xyngular use those ingredients?
How to Contact Xyngular
Xyngular is an MLM, which will discuss in a moment, but most MLMs do not share much contact information. That's not true for this company. We love that you can contact both the member services department and the corporate office.
Member Services Phone: 801-756-8808
Email: member.service@xyngular.com
Corporate Office Phone: 801-610-4580
Mail: 1250 E 200 S, Ste 2C, Lehi, UT 84043
What is MLM?
MLM is known as multi-level marketing, a type of network marketing designed so distributors make commissions based on sales generated from their recruits.
To qualify as a legal multi-level marketing business, the company must make profits on a certain percentage of product sales.
Xyngular offers its distributors health supplements to sell and the opportunity to recruit other distributors to make more money. This company's compensation plan allows distributors to make money with retail sales, online sales, recruits, and bonuses to generate multiple income streams.
The commission rate is high, at 42% on all repeat sales up to eight levels on the downline recruits.
Xyngular Share is the new app that distributors can use to share their business, access marketing materials, etc.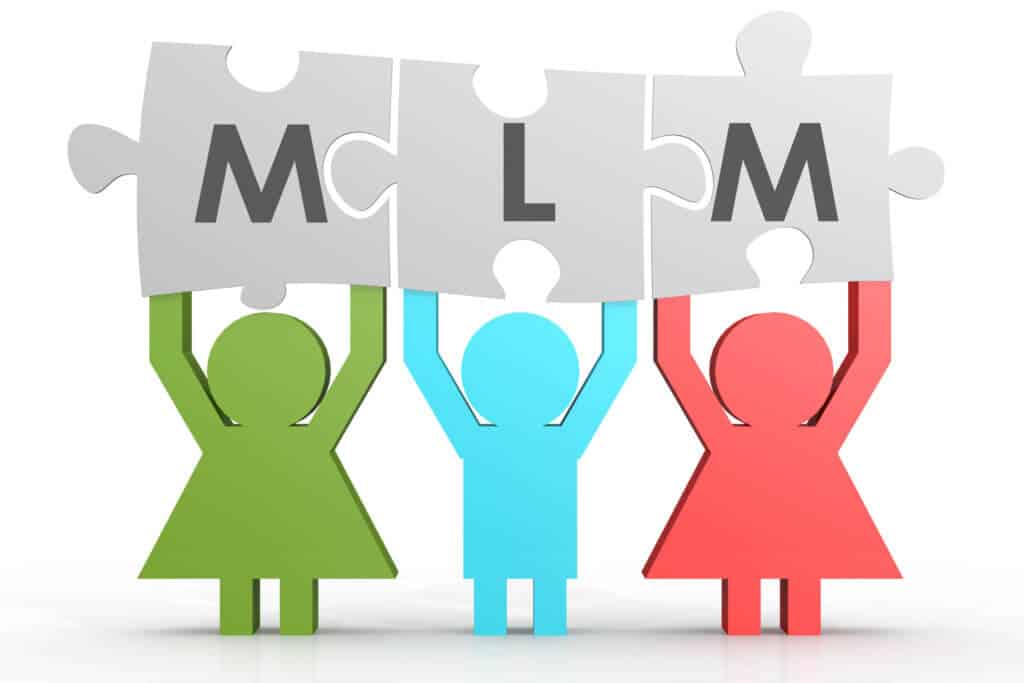 Xyngular and the Better Business Bureau (BBB)
The Xyngular Corporation has an A+ on the BBB website. There are very few complaints on the page either.
Xyngular Competitors
Product Line
What are the Xyngular Products?
The company sells many Xyngular products, including supplements, powders, beverages, and meal replacement shakes, helping people lose weight and improve overall health.
The company claims each of these Xyngular products serves important health purposes such as:
Burning fat
Detoxifying the body
Suppressing appetite
Curbing cravings
Providing essential nutrients
Products can be bought individually or in special kits, such as their 8-day plan and the Xyngular 30-day meal plan. Products sold by Xyngular include:
Axion
Lean Meal
Core4
Trimstix
XR2
Global Blend
Flush
Shine
Advanced Omega
Cardio
Cheat
Flex
Flush
Genesis
Prime
Probiotix
and more
Xyngular launched a new product in December 2019 called Resist – a cherry-flavored appetite control powder.
Details on Xyngular Products
Xyngular Axion
Axion is a supplement claiming to increase energy, improve digestion, help the body get the full benefit from the food eaten, boost metabolism, and help with brain function. It even claims to support healthier-looking skin.
The supplement contains whole foods, omega fatty acids, and probiotics. It is taken in the morning and is gradually absorbed by the body all day. Some nutrients exit the body in the urine, but the gradual absorption limits this process. Omega fatty acids offer many benefits. The National Institutes of Health states, "Omega-3s are important components of the membranes that surround each cell in your body [and] also provide calories to give your body energy."
Xyngular Lean Meal
Lean Meal is a meal-replacement shake. It is full of nutrients and contains a full daily serving of greens and fruit, proteins, and probiotics.
The company claims it helps people reach and maintain a healthy weight, facilitates lean muscle growth, and supports digestive health.
Mix the powder with water or the milk of your choice. Research by the USDA  regarding greens, "benefits of dark green leafy vegetables is their low calorie and carbohydrate contents and their low glycemic index."
Lean Meal ingredients:
Casein
Spirulina
Lactobacillus rhamnosus
Casein is a slow-digesting protein. According to the Iranian Journal of Pharmaceutical Research, "Spirulina is a nutrient-dense food containing protein, iron, calcium, vitamins B, C, D, E, and many others. Lactobacillus rhamnosus is a probiotic that helps promote healthy bacteria in the gut. Based on a study published in the journal Frontiers in Microbiology, regarding this healthy bacteria, "products are highly nutritious, confer a range of health-enhancing properties, and form the basis of micro-enterprises bringing societal benefits across the value chain."
Xyngular Core4
Core4 claims to detoxify and cleanse the colon, speed up the body's ability to burn fat, boost metabolism, and give you more energy and stamina. The products are sold in a bundle of four.
Core4 Accelerate is supposed to help people lose weight by speeding up the fat-burning process.
Core4 Flush cleanses the body.
Core4 Lean is supposed to give the body the needed nutrients.
Core4 Cheat is sprinkled on food to help burn calories more efficiently.
Each Core product is taken daily at different times throughout the day.
Xyngular TrimStix
TrimStix is individual servings of on-the-go powder packs. TrimStix benefits include:
Reduced sugar cravings
Increased fat oxidation
Suppressed appetite
Promoted weight loss
Trimstix ingredients include:
Green coffee extract
Green tea leaf extract
White willow bark extract
The beverage is only ten calories and 50 mg of caffeine per serving.
Xyngular XR2
XR2 is a supplement helping to reduce stress, increase relaxation, and improve sleep. The company states stress inhibits weight loss. Supporting this claim is research presented in the Journal of Molecular Biochemistry, saying, "stress that people face has been shown to cause physical, behavioral and psychological harm i.e. headaches, constipation…poor diet, sleep disturbances and obesity." Xyngular states XR2 isn't a sleep supplement, but rather a supplement helping to enhance sleep quality.
Xyngular Global Blend
Global Blend drink claims to boost immunity, increase energy, and improve digestion.
There are two different blends:
Xyngular Flush
Flush is a detox and cleansing supplement. It helps to improve digestion, remove harmful "toxins," and help enhance the absorption of nutrients.
Xyngular Shine
Shine is a supplement designed for women over 18. The supplement helps:
Burn fat
Improve mood
Increase sex drive
Scroll below for one of the best products we've seen over the last year.
8 Day Challenge
What is the Xyngular 8-Day Challenge?
The 8-day Challenge helps users:
Lose 8-15 pounds
Detox the body
Increase metabolic rate
Reduce waist size
Reduce caloric intake
Increase energy
How to Follow the 8-Day Challenge
Day one and two – Detox
Days three, five, and seven – Eating days
Days four, six, and eight – Protein-only days
The plan details the specifics of what to eat on your eating days and protein-only days and specifics supplementation, meal replacement shakes, and other products to use and when.
What is the Xyngular Diet?
The diet involves buying kits, following meal plans, exercising, and joining online support. Often people start with the company's 8-day Ignite and then move on to the 30-day weight loss plan.
After that, many dieters attempt to maintain weight through healthy eating, exercise, and the company's products. It's essential to have a well-thought-out weight loss plan to help with keeping the pounds off. For example, the book Weight Management: State of the Science and Opportunities for Military Programs points out "the most important component of an effective weight-management program must be the prevention of unwanted weight gain from excess body fat."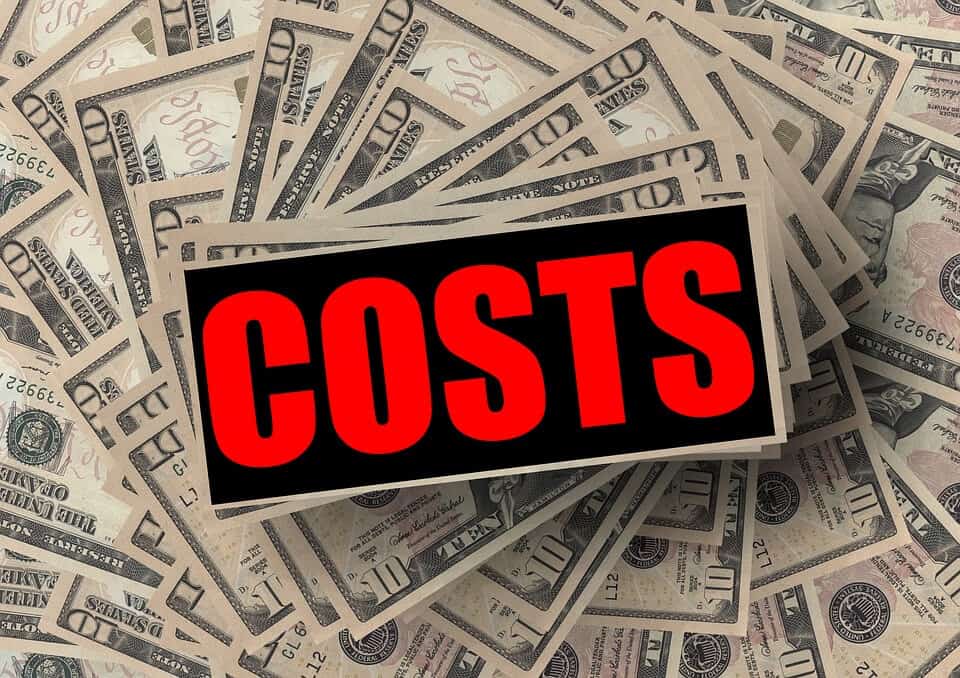 Cost
What Does Xyngular Cost?
The cost of the products varies depending on personal goals and the products are purchased. There are two types of Xyngular costs for every product: one for general customers (retail price) and the other for members and distributors.
For a 30-day supply of supplements, a customer might pay around $60-$70.
The 8-day ignite kit costs around $325 for members and about $390 for non-members.
The weight loss pack runs approximately $200.
The most massive kit can set you back over $600.
The prices listed here may be higher or lower than current prices. We've attempted to find a trustworthy source of pricing and have yet to find one. Rest assured, as soon as we have updated pricing; we will adjust the prices mentioned above.
Update: As of June 2020, no prices are listed on the Xyngular website.
Are Xyngular Prices Too Expensive?
The Xyngular cost is not cheap. $100 for a 30-day supply of vitamins may not be affordable to many people. Whether or not it is too expensive will depend on personal budget and if a person finds the products worth the expense.
If they work for an individual, spending hundreds of dollars a month on personal health products may be worth it.
Some comparable products on the market may be more affordable and just as effective. For others, finding other inexpensive ways to maintain health might be a better option.
Update: As of June 2020, no prices are listed on the website.
Where Can You Buy Xyngular Products?
It's best to purchase the products directly from Xyngular. We've seen listings on websites like Poshmark, Etsy, and eBay.
Ingredients
Are Xyngular Ingredients Effective?
Xyngular ingredients are said to be all-natural and include stimulants, protein, vitamins, and minerals.
The ingredients are supposed to assist many of the body's functions and help a person lose weight; however, there is no scientific research, specific to the Xyngular products, to back up the claims.
Possible Xyngular Side Effects
Just because products are all-natural does not mean that they don't have potential side effects. The ingredients used in the formulas can, and do, impact some people, including experiencing:
Headaches
Vomiting
Diarrhea
Jitters
These Xyngular side effects might be infrequent, but there may be some concerns about using the products and maintaining the diet long-term. A customer should always also check with a doctor if they have any health conditions or are taking any medications.
Diet Plan
Is the Xyngular 30-Day Meal Plan for Everyone?
No diet or meal plan is for everyone. The same goes for the Xyngular 30-day meal plan. Prices for the Weight Loss Kit may be over $500, and the diet involves a lot of meal prep and planning. A customer must weigh the cost and the possible side effects of the products with the desire to lose weight with the plan.
Many have found it best to do just as it instructs, claiming significant weight loss results and increased energy if a person does go ahead with the plan. Some people have reported losing up to two pounds a day while following the diet program. Looking at a good weight loss plan, the journal Healthcare concluded, "The ideal diet for treatment of overweight and obesity is defined as being safe, efficacious, healthy, nutritionally adequate, culturally acceptable, and economically affordable."
Others have noted they no longer have cravings and feel well and satisfied while eating a healthier diet. Still, others have stated that their body systems are in balance and feel better than they have in years. A healthy meal plan, similar to the Xyngular 30-day meal plan, the National Heart, Lung, and Blood Institute concluded.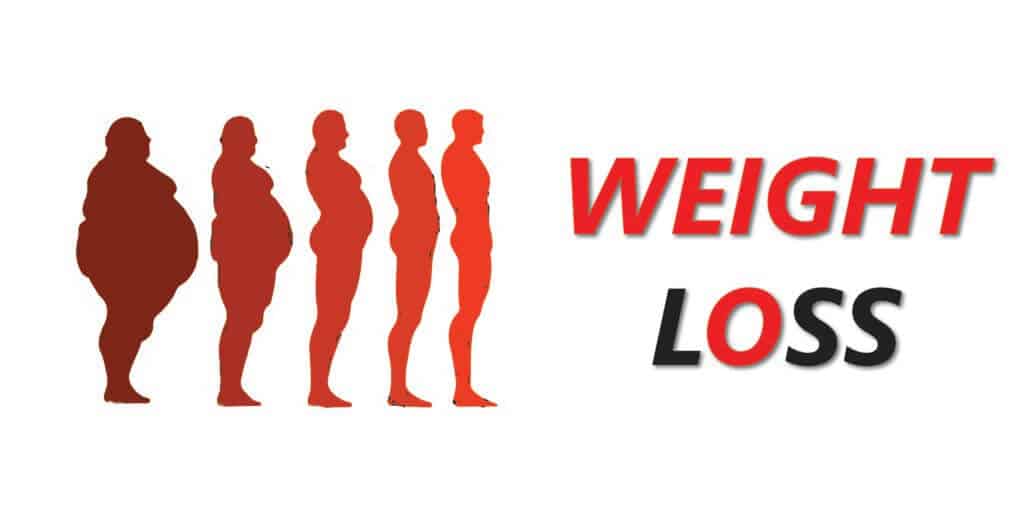 Weight Loss Kits
What are Xyngular Weight Loss Kits?
The first kit is the stepping stone to the program, and it claims to jump-start weight loss quickly. The second kit is usually purchased following the first. It is a 30-day program that claims to help the customer get to and maintain a healthy weight.
Xyngular Ignite Kit
The Ignite Kit contains nine of the company's products along with a shaker bottle. The kit provides the necessary products for the Xyngular 8-day challenge, and it claims to help a person start their journey to weight loss and wellness by breaking bad habits and creating newer, healthier ones. According to the Centers for Disease Control and Prevention, "Healthy weight loss isn't just about a "diet" or "program." It's about an ongoing lifestyle that includes long-term changes in daily eating and exercise habits."
The use of the kit is supposed to increase metabolism and decrease weight significantly in 8 days. Once finished, dieters are expected to move on to the 30-day plan included in the weight loss kit.
Xyngular Weight Loss Kit
The Weight Loss Kit contains five products, a 30-day guide to meal planning, exercise ideas, and online support. The company alleges that the 30-day play will help people lose weight and maintain a healthy weight long-term.
As they do with all of their products, Xyngular claims increased energy and better health overall from their 30-day plan.
Other kits include Ultimate, Core, and TrimDown Trio.
Update 2020: As of September 2020, the Weight Loss Kit is no longer listed on the Xyngular website.
What Users Are Saying
"Wonderful program and products that work! The support and coaching is key and helped me be successful."
"Waste of money. Noticed no change with them."
"I was skeptical of this system from the start( Very expensive), My journey began in June after waiting a month for my 250.00 purchase. I was ready to lose the weight, but not wait for weeks to get new product. Ive spent over $600 now with zyngular, I will not be placing another order with this company! I talked to someone on the other end of the phone on the 800 number, they offered no resolve after I recieved an email stating items were being shipped but I am still waiting. I had thoughts of being a distributor for this company after my successful 20lb weight loss, however very poor customer service, can't get product. I'm done. Cancelling my membership."
Bottom Line
The Bottom Line on Xyngular Results
Xyngular is a product line that offers customers a good selection of supplements. Whether you're looking to detox, slim down or increase energy, there is something for you. Our issues aren't with variety, or even ingredients in some cases, what concerns us are the reports of billing without permission, supplements that don't work, according to some reviews, and high cost. We are happy, however, with the fact that Xyngular side effects are rarely reported.
Making the best lifestyle changes is hard and keeping with them is even harder. That's where help comes into play and that help may just be the clinically-proven solution you've been looking for.
One of the most important factors in successful weight loss is support and not just support from people around you. Noom offers weight-loss support via a personal coach assigned to every user. This, partnered with a proven system of subtle lifestyle changes to promote natural weight loss, makes for one amazing program. Take the guesswork out of weight loss today!

For a limited time, we've partnered with Noom to offer our readers a free trial offer of what's called the "millennial's weight-loss app." 
Learn More About Noom