Drink2Shrink Review

- 11 Things You Need to Know
Drink2Shrink is a powdered drink mix with zero weight-loss ingredients. Sure, there's some ginger in the mix and ginger has some support for supporting weight loss, but the real effect users are getting is through increased urination and increased bowel movements. The ingredients force the body to expel extra water and waste, which looks like weight loss on the scale. 
This is just a snippet of what our researchers found on Drink2Shrink. Check out the bottom line on this MLM company.
Overview
What is Drink2Shrink?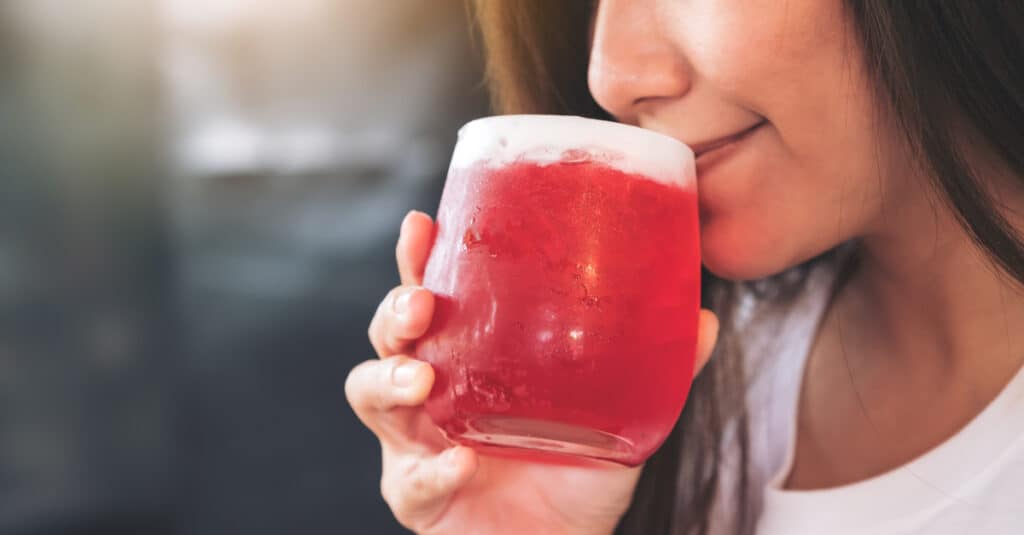 Drink2Shrink is a diet formula designed for people who want to lose weight. It is a flavored drink/tea that is supposedly herbal with a natural blend of botanical ingredients. The combination of the natural ingredients is meant to melt away the excess undesirable fat and help reset your body.
Drink 2 Shrink is available in 6 flavors. The flavors are:
Fruit Punch

Mango

Blue Raspberry

Pineapple

Green Apple

Cherry Pomegranate
Let's take a look at a few studies into the ingredients in Drink2Shrink.
Critical Reviews in Food Science and Nutrition – A review of 14 randomized controlled studies researching the impact of ginger on body weight and various weight-related factors, like waist-to-hip ratio, found ginger effectively helps to reduce body weight.
Food Science and Biotechnology – In this study, an extract of ginger was given to participants for 12 weeks to gauge whether or not it could help promote weight loss and fat loss. After the 12-week duration, people in the active group who took ginger, and not the placebo, lose significantly more weight than the control group.
Journal of Diabetes & Metabolic Disorders – When participants took two grams or 2000 mg of ginger a day for 12 weeks lost more weight than those who were given a placebo instead. There were also positive changes in waist circumference and cholesterol levels.
Drink2Shrink Competitors
Company
Who Makes Drink2Shrink?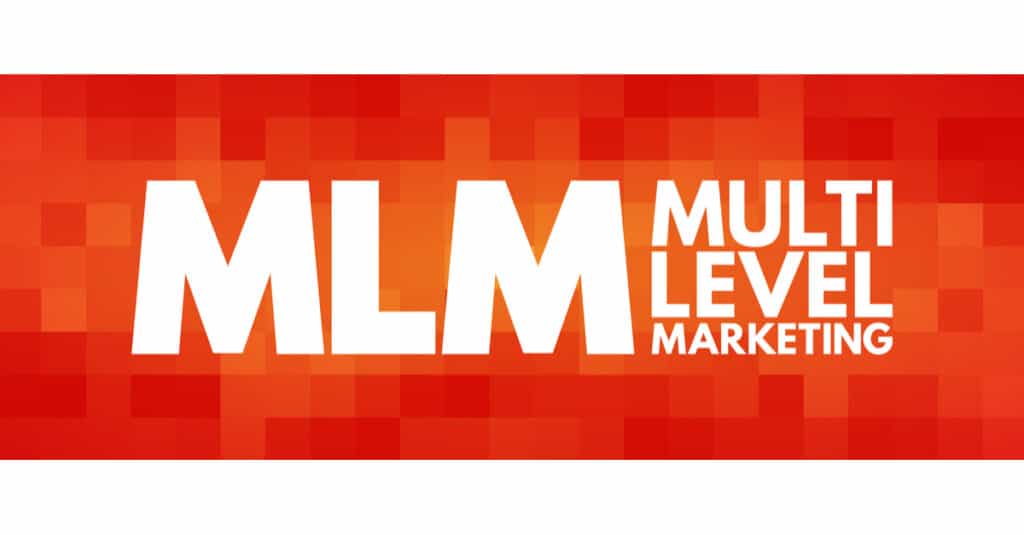 Drink2Shrink is an MLM company. MLM means multi-level marketing. Distributors recruit more distributors and earn a percentage of their sales. The recruited distributor can do the same thing, recruiting more distributors to make more money. 
It looks like the brains behind the company don't want to be known, but a simple search for Drink2Shrink will bring up tons of websites. These are not official websites. They are marketing websites published by Drink2Shrink distributors.
Drink2Shrink and the Better Business Bureau (BBB)
We found a BBB file for a Drink2Shrink distributor out of Tucker, GA. While the listing isn't accredited, they have earned an "F" rating because the company failed to respond to two complaints filed with the organization.
How to Contact Drink2Shrink Customer Service
Because Drink2Shrink is an MLM business, we were unable to find a parent website for the supplement. If you decide to order the product make sure to note the website for your distributor and all social media pages associated with that distributor. If purchased through a website like eBay or Amazon, contact information should be provided by the seller.
Other Products From Drink2Shrink
Drink2Shrink not only produces the weight loss tea/drink, but they also produce several other products. However, all the performance products like the Drink2Shrink drops and the tea kit have everything to do with weight loss.
Other products include:
Drink2Shrink 2.0

Full Body Detox Tea

The Better Body Detox

Drink2Shrink Drops

Detox Pills

Tea Kit

D2s Vitamin Stix

Grape B-Keto Month Supply

Energy Lemonade

Thigh Shrinker

Snatch Bandage

Sweat Gel

D2s Waist Trainer Belt

Three Days 3 Step System
Scroll below for one of the best products we've seen over the last year.
Claims
Drink2Shrink Claims Abound, But Do Facts Support the Claims?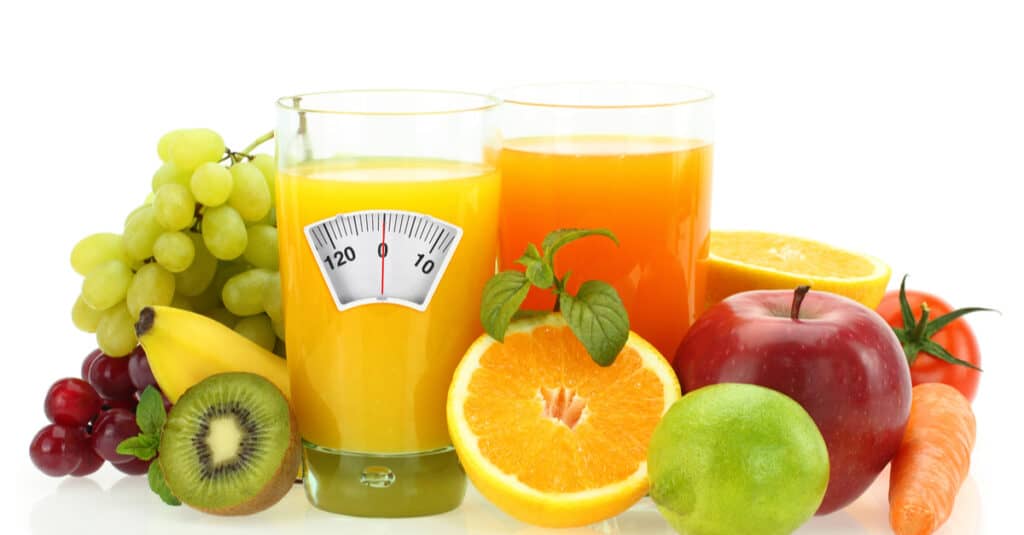 There is no clinical research that verifies the products' authenticity, potency, and safety. Most of the claims that the drink helps in weight loss are not backed by scientific evidence.
Considering the ingredients used to make this product, most of them have no relationship with weight reduction. As earlier mentioned, the only component that has something to do with weight loss is ginger. 
The million-dollar question you should be asking yourself is, 'what are the chances that the product is efficient in helping you in reducing or losing weight?' Ginger is only available in the weight loss plan in a small portion, which may not be effective working alone.
What are the claimed benefits? Drink2Shrink claims the following benefits to the body.
Restores mental clarity

Relief from various health issues

Detoxification helps to reset your body

Lose of belly fat and body weight

Promotes healthy soft, and glowing skin

Increases energy

Relieves allergies

Restores balance in the digestive system

Keeps the kidney, lungs, and liver healthy and clean

Ends constipation
Ingredients
A List of 9 Top Drink2Shrink Ingredients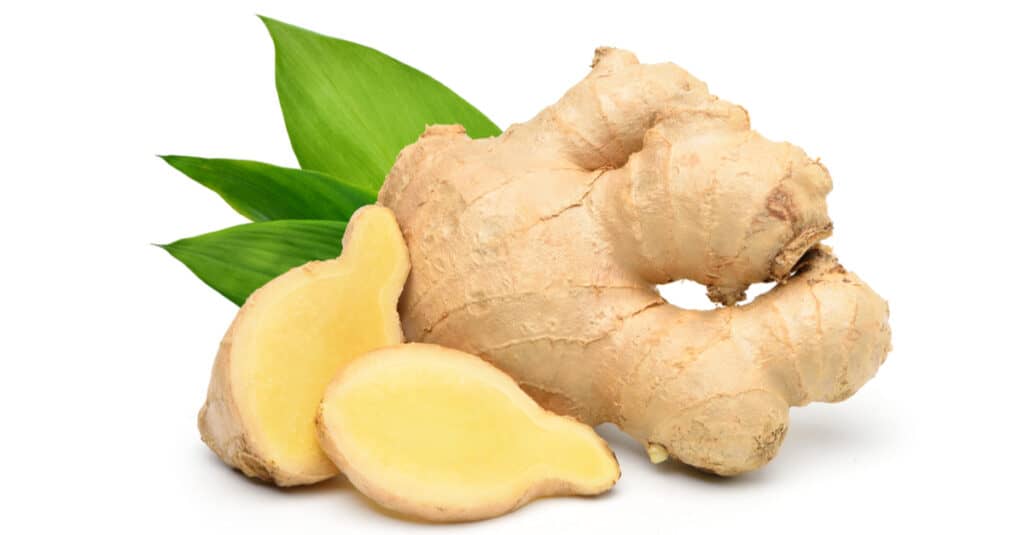 The formula claims to provide weight loss benefits due to its combination of active botanical ingredients.
The ingredients include:
Ginger

Holy Thistle

Papaya

Chamomile

Blessed Thistle

Myrrh

Persimmon Leaf

Marshmallow Leaf

Malva Leaf
Benefits
Does Drink2Shrink Work as Promised? Benefits
Let's look at each ingredient separately and some of the science-based potential benefits.
The first ingredient is the holy thistle, also called Blessed thistle or milk thistle. As the name suggests, the botanical ingredient increases milk supply in lactating mothers. However, there are no scientific or clinical trials to support this botanical product's health effects and safety or even how it can help in weight loss reduction, according to research shared in the National Library of Science.
Ginger is the next ingredient. It is, in fact, the only ingredient that has been studied and proven for weight loss with some significant research results. Some research provides evidence supporting the efficacy of ginger in weight loss, as per Phytotherapy Research. Ginger works by controlling appetite and fat production. According to a review in Critical Reviews in Food Science and Nutrition, ginger is very effective in weight management.
Persimmon leaf is another ingredient in the formula. According to the Biological and Pharmaceutical Bulletin, persimmon has abundant nutrients, dietary fiber, vitamins, antioxidants, and nutrients that may have some health benefits. However, it is not proven to reduce weight.
Marshmallow leaf is a key ingredient in Drink2Shrink because it has the ability to work as a diuretic. Diuretics force water out of the body, so you urinate more often and your weight drops. The body can hold onto an extra 5 pounds of water or more at any given time. It's a stretch, but diuretics can help reduce blood pressure, according to The Lancet, and that can promote weight loss. 
Malva leaf is also referred to as Chinese mallow. The extract has been used for hundreds of years in Asia, North Africa, and Europe where it grows wild. It's been used for things like throat irritation, mouth irritation, and cough. But, it's the constipation relief that's probably why it's added to this formula. Many weight loss drinks will add a natural laxative because, after a few days of cleanout, weight magically drops off. However, when the bowel fills back up, the weight will return. 
Weight Loss
Drink2Shrink and Weight Loss: Are the Claims Backed by Research?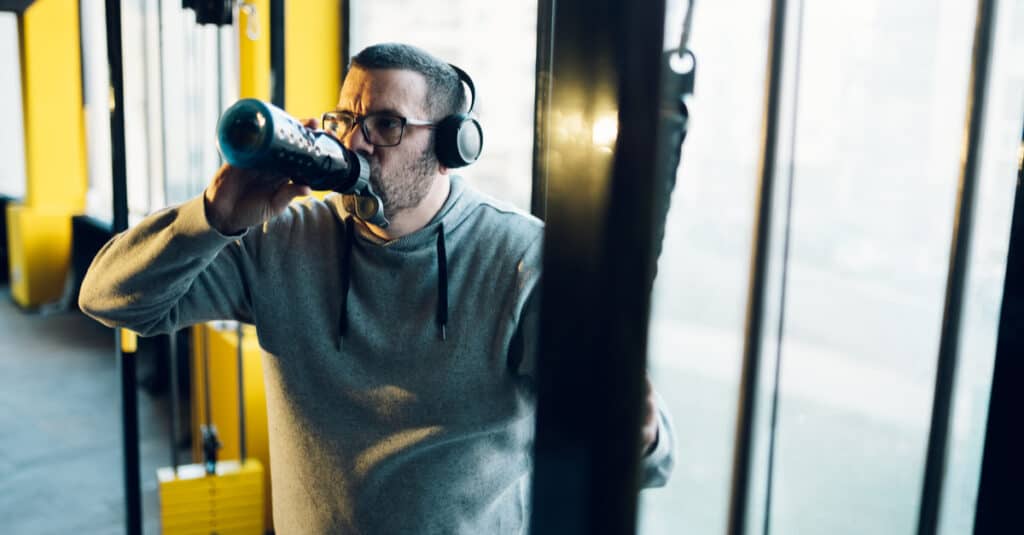 The weight formula is meant to help in weight loss due to the active natural ingredients, we assume. Aside from the ingredients aforementioned, some Drink2Shrink reviews claim that the drink also contains other herbs, including garcinia cambogia. But, in the list of ingredients we found, there's only ginger to look forward to for weight loss. 
Ginger has been shown to have an anti-obesity effect and antioxidants that promote faster digestion of food, claims research in the Journal of the Science of Food and Agriculture. 
Side Effects
Potential Drink2Shrink Side Effects Based on Ingredients and Reviews
This weight loss plan, like any other product, has potential side effects that people have to consider before using it. According to reviews, users have reported the following Drink2Shrink side effects.
Constipation

Cramping

Nausea

Diarrhea
Cost
Cost and Where to Buy
You can buy Drink2Shrink products from any of the various online stores run by Drink2Shrink distributors or websites like Amazon and eBay. It looks like it's consistently sold in a 4-gallon package as a powdered drink mix. The powder runs about $165 – though prices will vary by distributor and retailer.
Update September 2022: Amazon prices for a four-week supply of Drink2Shrink run about $40 or $10 a week. The lowest price we found was $38.99 for a one-month supply. As for eBay, prices vary widely ranging from $14 for a one-week supply to $95 for a four-week supply.
Pros and Cons
Pros and Cons
There are several advantages and disadvantages of the product to the users.
Pros
Made from natural herbs and ingredients

Sugar-free
Cons
No official website has information about the company and the founders

Not clear how the drink helps reduce weight 

Only ginger is backed by some research about how it helps in weight management

Potential Drink2Shrink side effects
What Users Are Saying
What Users Are Saying
"I was very impressed with the packaging once I received it. I tried it and did see some results and plan on continuing this very tasty Drink2Shrink."
"I'm sorry but this product is over priced for tea bags and essentially Kool Aide packets for flavoring. The manufacturer of the tea bag has it for half price and you can just go to Walmart and buy a powdered drink for far less. Since I bought this let me see if it works. Losing 5 pounds in one week -must be a lot of going to the bathroom"
Bottom Line
Bottom Line On Drink2Shrink Results
Drink2Shrink looks to us like another cleanse and detox product. These products throw diuretics (water pills) and natural laxatives together, typically in drink form, and the user sees changes on the scale because they are dehydrating the body. Just remember, it's impossible to lose five pounds of fat in five days, so what you're losing is water weight and waste weight. 
We're all for making changes to support weight loss, but we like to think lasting changes are a better option than cleanse drinks. The best program we've seen is called Noom. Not only are you partnered with weight-loss coaches and a dedicated support group, but the program is based on scientific research and created by real doctors. 
Take Noom for a drive to see how this healthy lifestyle program, according to the CDC, can change your life with today's free trial offer.
Learn More About Noom »