Faster Way to Fat Loss Review

- 10 Things You Need to Know
If you are thinking about how to get fit and burn off those extra pounds, Faster Way to Fat Loss by Amanda Tress might be your solution. Part memoir, part weight loss program, Tress claims to offer cutting-edge fitness and nutrition strategies. This book outlines a new approach to the process of intermittent fasting to lose weight.
Our researchers decided to get the details on this "new approach" to see if it's based on science and real human experience, or something else. Check out the bottom line!
Faster Way to Fat Loss can be purchased through their Official Site.
Overview
What is Faster Way to Fat Loss?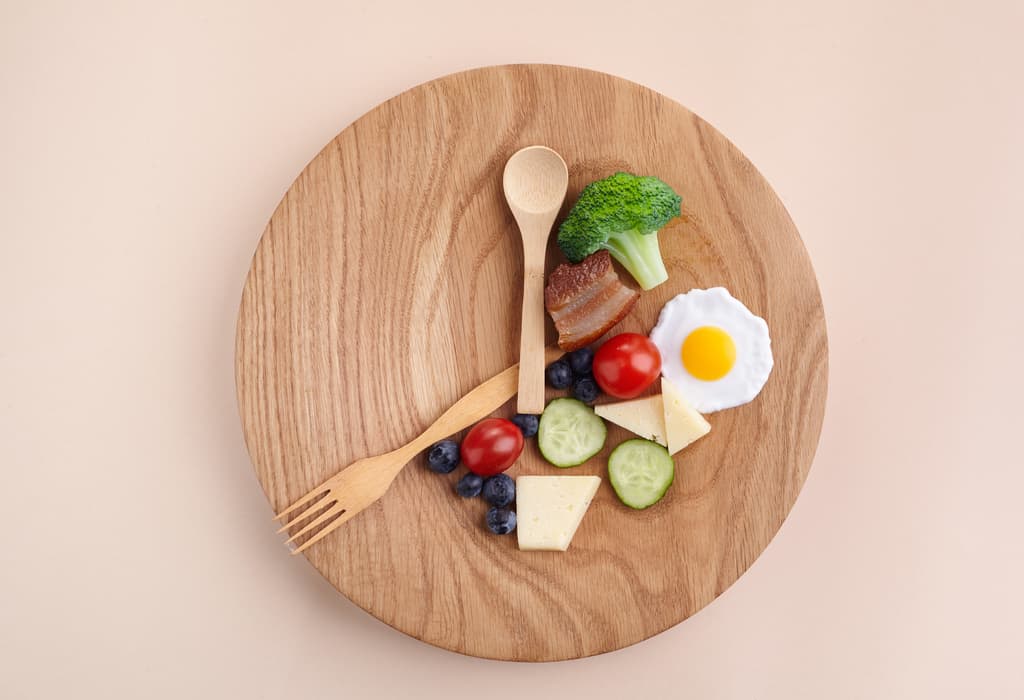 Faster Way to Fat Loss takes a fresh, new look at intermittent fasting. No doubt you have heard plenty about fad weight loss programs, maybe even tried Atkins or Keto with mixed results. While it is true that this is yet another fitness and nutrition program, Faster Way to Fat Loss reviews state that it does indeed work, especially the women's program. 
The program combines carb cycling, intermittent fasting, macro tracking, and fitness to attain noticeable results. These might be confusing to someone new to diet and fitness, but upon delving further into the book, it all begins to make sense.
Let's look at some research about fasting for weight loss.
Obesity Treatment

– The theory behind intermittent fasting is that when we eat is just as important as what we eat. The process takes into account diets, exercise and sleep, and follows the concept of restricting calories based on time. In this case, fasting does not refer to a lack of food, but rather a reduction on the intake of certain types at a certain time, such as consuming only high fiber foods before lunch.

It can also mean restricting calories on certain days of the week, such as eating normally five days a week, and only consuming 500 calories or so the other two days of the week. Fasting can also happen on a daily basis, where you only take in food during an 8-hour time frame and fast the other 16 hours.

University of Rhode Island

– However, the body is naturally designed to adapt, even when it comes to metabolic functions. Fasting causes a calorie deficit, which is needed for weight loss, but the body will eventually adapt to the lower calorie intake and drop metabolism even lower.

European Journal of Clinical Nutrition

– According to study authors, when an intermittent fasting (IF) diet was compared to a continuous energy restriction (CER) diet, several differences were noted. It appears IF improves body composition and lipid profile better than CER. However, there was no difference between the two in loss of lean muscle mass.
Faster Way to Fat Loss Competitors
The Author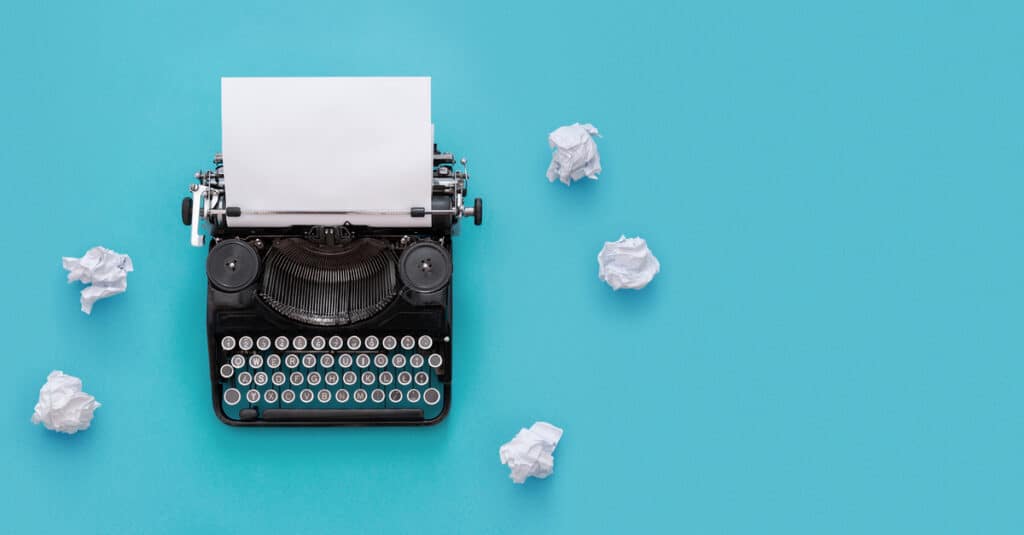 Author Amanda Tress is a personal trainer, marketing consultant, and mother of three children. She has developed a system that has worked for her in the past after a decade of juggling these responsibilities. For years, she worked in the gym with clients who were doing everything "correctly" but with only marginal results. 
Tress is a certified nutrition coach, strength and conditioning coach, and personal trainer, and she had difficulty with it. In frustration, she began experimenting with cutting-edge nutrition strategies, and her clients began to notice a marked improvement. 
According to her book, she worked for years on perfecting these methods so that they would complement one another and produce the best results. Faster Way to Fat Loss reviews speak of her expertise in many of these subject areas.
Tress graduated from Cedarville University with a bachelor's degree in psychology and a certificate in web marketing. She is the founder and CEO of Tress Marketing Solutions. Along with helping female-owned businesses use cutting-edge strategies to improve their marketing and commit to charitable and sustainable practices, she has also served as a weight loss program consultant.
Faster Way to Fat Loss Customer Service
Anyone who has questions about the Faster Way to Fat Loss program or wants to start a VIP membership can visit the customer website, which includes contact information. 
The FAQ section on the website answers some of the most frequently asked questions, including clarifications of definitions, clarifications of conditions that would be contraindicated for this program, and more information about the Facebook group community for the program. Faster Way to Fat Loss Meal plans, 30-minute workout videos, and personal coaching are included in this program for subscribers.
This accountability group tends to show more success than individuals pursuing the program alone, and it also provides customer service via text at 727-291-7385 and email at help@fasterwaytofatloss.com.
Other Books by Tress
This is Tress' most popular book, which outlines her weight loss program and lifestyle/diet plan. The Faster Way to Fat Loss Cookbook and Sample Meal Plan, on the other hand, serves as a companion to the main book. Easy-to-prepare meals that fit well with the Faster Way to Fat Loss diet can be found in this cookbook, which explains how certain foods can help you lose weight at specific times of the day and week.
Gluten-free and dairy-free options are available, as are vegetarian dishes. A second cookbook, the Faster Way to Fat Loss Vegan Cookbook, is available for those who follow a strict vegan diet. Recipes and meal plans designed to work with the Faster Way to Fat Loss diet and lifestyle changes are included in this second cookbook.
Scroll below for one of the best products we've seen over the last year.
Rules
Faster Way to Fat Loss Rules and Guidance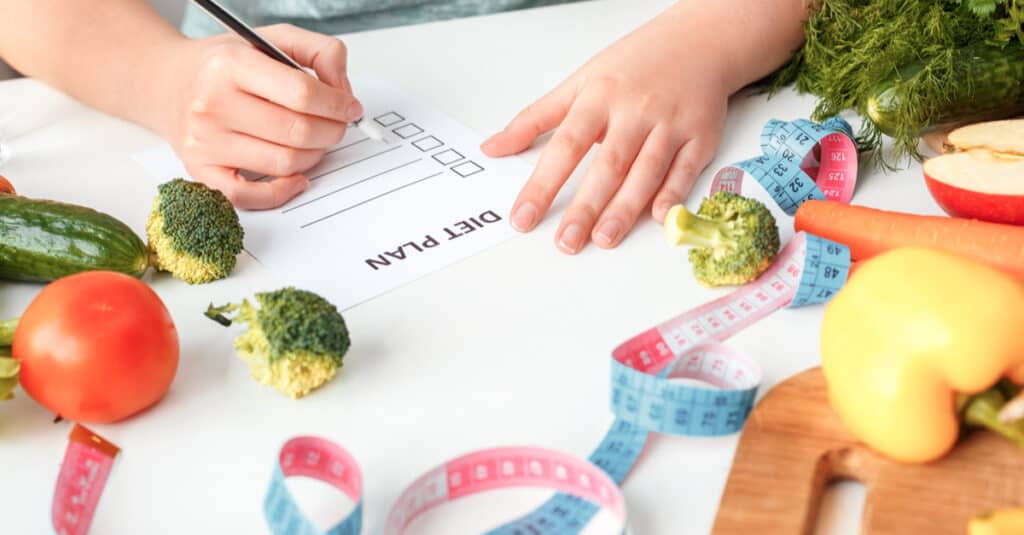 The Faster Way to Fat Loss is a virtual weight loss and health program that has become very popular. The 6-week-long program combines three diets: intermittent fasting, macro counting, and carb cycling. 
Fitness is also one of the cornerstones of this program. Many online resources suggest making use of an app like LoseIt or MyFitnessPal for tracking the various nutrients you will be asked to track on the diet. LoseIt, for example, allows you to set parameters for each nutrient, such as fats, proteins, and carbs, which are the "macros" tracked on this diet. 
With this feature, you can see what you have consumed broken down by category each day, and take steps to avoid eating more of a restricted nutrient if you are approaching your daily limit. The app will also track your weekly calorie intake, which is helpful if you are following an intermittent fasting regimen. As an overview, the four cornerstones of the diet are described below.
Intermittent Fasting. Eating and fasting windows are scheduled for each day as part of the program. 16 hours of fasting followed by 8 hours of feeding is the recommended time frame. The idea of skipping breakfast appealed to me because I am not a big fan of eating breakfast in the mornings to begin with. However, your body adapts to this fairly quickly.
Nutrition and macro tracking. When it comes to macros (fat, protein, and carbohydrate), you don't have to worry about counting calories. Based on your current weight, goal weight, and activity level, your macro goals will be established (your coach helps you get these right) using a macro cheat sheet. You use the My Fitness Pal app every day to plan and track your entire diet. If it came from the ground or was mothered, you can eat it!! For the first six weeks of the cleanse, you're also encouraged to avoid dairy, gluten, and alcohol (except for "treat day").
Carb Cycling. The Faster Way to Fat Loss has a specific day-to-day schedule of low carb, regular, and low macro days. In the "secret sauce" of the program, this is a key ingredient that makes your body a fat-burning machine.
Fitness. You can choose from low-impact, at-home, or gym workouts in the Faster Way to Fat Loss program. In order to maximize fat burning and muscle building, they're a mix of HIIT (high-intensity interval training) and resistance training.
Some of the rules in Faster Way to Fat Loss are as follows:
Track everything. The book outlines how to determine your personal macros (protein, fat, and carb intake) using a macro calculator, macro cheat sheet, and how many you should have on a given day. You will need to get into the habit of tracking everything you eat daily.

The fasting period should be between dinner and lunch the next day. This means you skip breakfast, although coffee is OK if you use less than 50cal of creamer. The fast is broken after 70cal. So, do not consume calories until lunch time and only consume food between 12 noon and 8pm.

Tress says in her book that any food is acceptable for consumption as long as it comes from Mother Earth. It is encouraged that you minimize processed foods, dairy and gluten when possible.

It will still be necessary to work out several times a week, although different types of exercise will work best for different types of people. The book covers what you will need to know about fitness for your specific situation.
Food List
Faster Way to Fat Loss Food List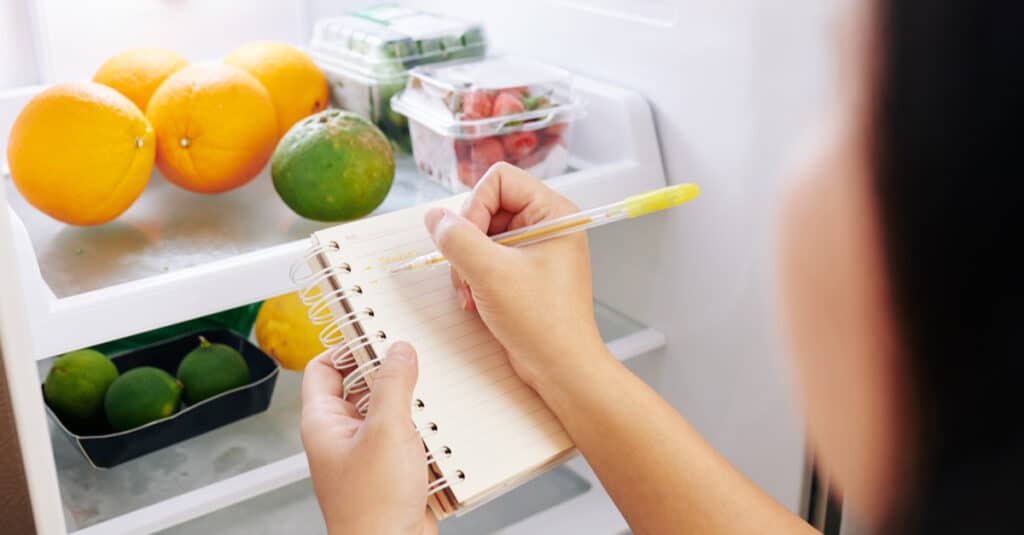 Natural foods are encouraged as much as possible, as is avoiding sugary treats, processed foods, and artificial additives. Low-carb days necessitate keeping carb intake under 50g, so avoiding root vegetables and grains is an important part of this diet. 
What you can eat on any given day will depend on your routine and the Faster Way to Fat Loss macros take advantage of this. Every meal should contain some form of protein, and green leafy vegetables and cruciferous vegetables should be consumed in large quantities.
Proteins: organic, lean cuts of meat, wild-caught fish, pasture-raised eggs, organic, full-fat dairy, beans, pulse legumes, whey and vegan protein powders.

Vegetables: onion, cucumber, zucchini, olives, broccoli, cauliflower, carrots, tomatoes, lentils, spinach, salad/lettuce, radishes.

Fruits: banana, raisins, mango, apple, pears, apricots, pineapple, blueberries, cranberries, kiwi, melon.

Healthy Fats: avocado, coconut oil, pasture-raised butter, nuts, nut butter.

Carbs: oats, brown rice, quinoa, whole-grain bread, whole-grain pasta.

Dairy: low-fat cheese and milk, low-fat yogurt, Greek yogurt, Kefir.
Weight Loss
Faster Way to Fat Loss and Weight Loss
Of course, the Faster Way to Fat Loss hasn't been clinically tested, but each of the pillars of the program has. Let's check out research on intermittent fasting, carb cycling and counting macros.
Intermittent Fasting: According to a publication in Nutrients, "the available evidence suggests that IER [intermittent energy restriction, like IF] paradigms produce equivalent weight loss when compared to CER [continuous energy restriction], with 9 out of 11 studies reviewed showing no differences between groups in weight or body fat loss. Basically, intermittent fasting and traditional energy restriction diets produce the same results.
Carb Cycling: There's research out there for low-carb diets and high-carb diets, but when it comes to carb cycling, there's not much to choose from. We can assume the low-carb days will help the body burn fat and high-carb days helps replenish muscle glycogen that you're burning off during exercise. The International Journal of Obesity and Related Metabolic Disorders shares that carbohydrate overfeeding actually "increases energy expenditure and leptin concentration." Leptin signals the brain to stop eating when full.
Counting Macros: We were unable to find a single research study on counting macros and the effect on weight loss or health. We found tons of articles written across hundreds of websites on the subject, but nothing in the scientific literature. Lots of opinions, on both sides of the debate, but no proof.
Side Effects
Faster Way to Fat Loss Side Effects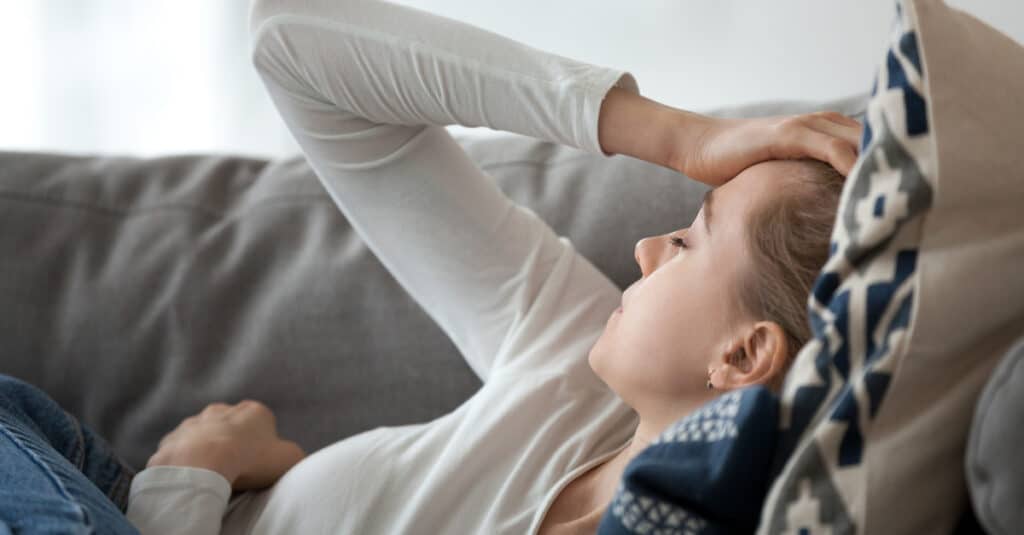 As with any program that makes use of carb cycling and intermittent fasting, in the first week or so it is common to experience some side effects to the change in diet and exercise routine. There might be some initial difficulties with headaches, digestive upset, fatigue and problems concentrating. 
Making use of the fasting portion of this program can result in some initial cravings, hunger, irritability and mood changes, low energy and sleep disturbances. It is important to remember that we get a large portion of our fluids from the foods we eat, not just what we drink. Because of this, the participant should plan to take in more water than normal while fasting to avoid the effects of dehydration.
Headaches

Digestive upset

Fatigue

Difficulty concentrating

Cravings

Hunger

Irritability

Changes in mood
Cost/Where to Buy
Cost and Where to Buy
The majority of products and services for this program can be found at the Faster Way to Fat Loss portal website at https://www.fasterwaytofatloss.com/.
The cost of the program is $199 per year for those who want to take part in the online support. The Faster Way to Fat Loss login is also available at this website. 
Is Faster Way to Fat Loss pyramid scheme material? The short answer is no. While some participants can join the coaches program, it does not function as such. MLM programs require participants to sign up new members, which this program does not do. However, its coaching program signing up new coaches has often been compared to an MLM program.
Pros and Cons
Pros and Cons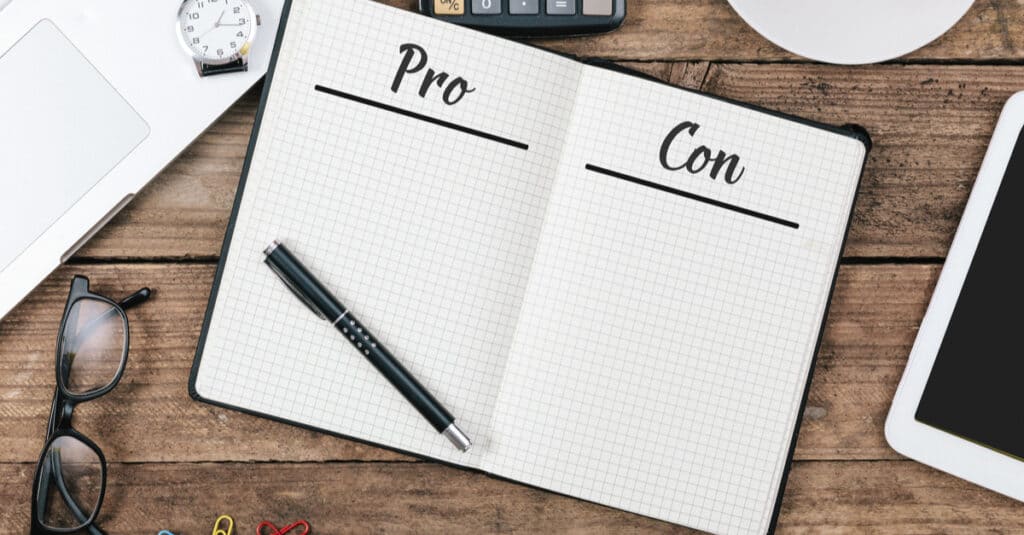 Pros:
When compared to other diets, this one has a surprisingly lax approach to dietary restriction, and the macros are adjustable.

After fasting, some participants found it difficult to meet their macronutrient targets and had to eat more on a given day.

A wide range of lifestyles and schedules can be accommodated by intermittent fasting.

The diet and exercise plans are sufficient on their own.
Cons:
The general Facebook group everyone is assigned to is rather disorderly.

Meal planning, especially for prep week, is time-consuming and confusing for beginners.

The program makes heavy use of upsells, with additional planners and cookbooks and a monthly membership coming to $200 a year, which can make it costly for those on a budget and irritating for those who just want to lose weight and do not appreciate the constant salesman atmosphere. Faster Way to Fat Loss negative reviews typically focus on this point.
What Users Are Saying
What Users Are Saying
"This book does not include all of the information you need to implement Faster Way to Fat Loss. It's basically a book long commercial to convince you to spend another $200 to get the info you need to calculate your macro intake for the program. Very disappointing to purchase the book and find out it is not a stand alone helpful resource, it's a commercial."
"Great program and great book. The book will not tell you the details of the program. It really is important to join a 6-week round to benefit from the FASTer Way. Amanda's story is inspiring and real."
"Part memoir and part recommendations for fat loss. Gives a lot of high level principles but does not give actual directions or details."
Bottom Line
Bottom Line on Faster Way to Fat Loss Results
When properly implemented, the program works well. Online reviews appear to indicate that most people lose some weight on the Faster Way to Fat Loss, but more importantly, almost everyone claims to feel better as a result. It's also one of the more difficult diets to stick to, which is a shame, as both the women's program and the men's program work well for both demographics. Some people find the preparation and tracking too much, resulting in their inability to complete the project. Fasting, even for a short period, is difficult for some people, even if they can customize it.
When it comes to weight loss programs, we've seen a lot and the best we've found is Noom. Each user gets a dedicated personal coach, support group of people like them, daily lessons & quizzes and more. 
There's nothing to lose with Noom because all Dietspotlight readers can get a free trial offer for a limited time!
Learn More About Noom »