Irwin Naturals Review

- 10 Things You Need to Know
We've seen Irwin Naturals products around for years, but it's been recently that the company really caught our eye. This long-lasting company in a market that constantly changes is a rarity, so our research team decided to look inside the business.
With details on the products, ingredients, company behind the line, and more, we present the bottom line on Irwin Naturals.
Irwin Naturals can be purchased through their Official Site.
Overview
What is Irwin Naturals?
Irwin Naturals is a supplement company that tackles many health concerns, including weight loss, muscle growth, and hydration. The About Us page is lacking in basic information about the company. It reads more like a focus statement than an About section.
What ingredients does the company use and is science available to support any health benefits?
Company and Better Business Bureau
We are finding blank Better Business Bureau (BBB) pages for companies that have been in business for more than a decade. This is surprising when you consider the number of consumers who've ordered products or purchased products.
According to the BBB page, the company is not accredited, and it has received zero complaints and zero reviews. This leads to the BBB rating of NR (not rated).
Irwin Naturals Customer Service
You can contact the Irwin Naturals customer service department by phone and email. There's also a direct contact form on the official website.
Phone: 888-223-1548
Email: customersupport@irwinnaturals.com
You can also use the official website to find stores in your local area that carry Irwin Naturals products.
The mailing address for Irwin Naturals is:
5310 Beethoven St.
Los Angeles, CA 90066
Products Similar to Irwin Naturals
Irwin Naturals Products and Weight Loss
There are 34 supplements listed under the Weight Management category for Irwin Naturals. There are some overlapping ingredients across many products, but the variety overall is good.
Stored-Fat Belly Burner: $16.99
System-Six: $16.99
Body Fat Diet System-Six RED: $21.99
CBD +Fat Reduction: $29.99
Testosterone-Extra Fat Burner: $24.99
Maximum Strength 3-in-1 Carb Blocker: $17.99
Triple-Diet Max Accelerator: $19.99
Green Tea Fat Metabolizer: $19.99
Forskolin Fat-Loss Diet: $17.99
VO2 Max Performance Fat Burner: $24.99
Bloat-Away: $16.99
Triple-Boost Caffeine-Free Energy: $16.99
CLA Lean Body Fat Reduction: $18.99
Triple-Tea Fat Burner: $19.99
Dual-Action Fat Burner RED: $19.99
Triple Shredder Body-Shaper: $21.99
Garcinia HCA Fat Reduction Diet: $16.99
Keto-Karma Burn Fat RED: $21.99
Carb Neutralizer Starch Blocker: $17.99
Maximum Strength 3-in-1 Carb Blocker Value Size: $31.99
Triple Diet Fat Reduction Max Accelerator: $19.99
Thermo-Burn Stubborn Fat Metabolizer: $19.99
Scroll below for one of the best products we've seen over the last year.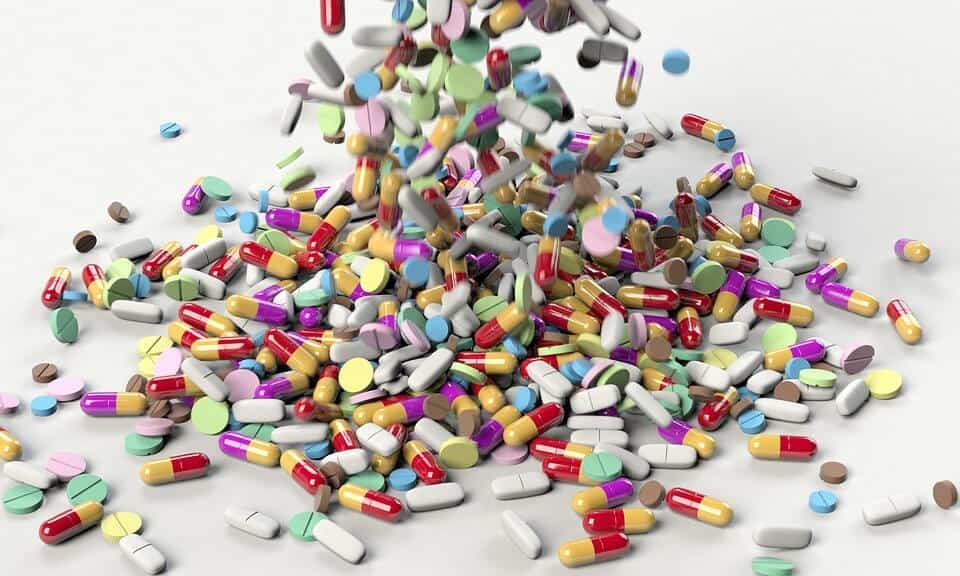 Claims
Irwin Naturals Claims
The claims across all Irwin Naturals products are that they provide support for overall health and wellness. There are no extraordinary claims, and all ingredients are chosen based on solid research. This company is one that offers realistic options without making unrealistic promises.
Ingredients
Common Irwin Naturals Ingredients
Across the 34 supplements, there are some common ingredients that we see come up time and again. These common ingredients are clearly the go-to for Irwin Naturals.
The more common Irwin Naturals ingredients include:
Garcinia
Caralluma
Green Tea (GreenSelect)
Forskolin
Yohimbe
Chromium
L-Citrulline
Conjugated Linoleic Acid
Details on Ingredients
That's a long list of ingredients – and that's only a fraction of the ones used in Irwin Naturals weight-loss supplements. Let's take a look at each of these ingredients' details to see if they're worthy of including in any formula.
Garcinia
Garcinia and the hydroxycitric acid it provides have been studied for years. Researchers are looking to determine if garcinia can improve weight loss. According to NCCIH, there aren't any studies currently available with positive results.
Caralluma
Research in Complementary Therapies in Medicine found Caralluma was the only plant of those reviewed that affected appetite.
Green Tea
Green tea provides a mixture of EGCG and caffeine. Research published in the International Journal of Obesity concluded that the combination of EGCG and caffeine has a small effect on weight loss and weight maintenance.
Forskolin
Some research has shown that forskolin can increase stored fat release, but the studies were completed decades ago. (See the journal Molecular Pharmacology and the Journal of Lipid Research.)
Yohimbe
There's not a lot of solid research that finds Yohimbe helps with weight loss.
Side Effects
Possible Irwin Naturals Side Effects
Any side effects associated with Irwin Naturals supplements are linked to the ingredients and not the particular formula. Due to the addition of stimulants, the most common side effects may include:
Nausea
Headache
Loss of appetite
Excess energy
Difficulty falling asleep
Shaky feeling
Where to Buy
Irwin Naturals products can be purchased directly from the company or major retailers like Walmart and Amazon. The latter two retailers tend to have the lowest prices.
Pros and Cons
Pros and Cons
There are plenty of good supplements available from Irwin Naturals. We've never found a supplement that was really bad from the company.
Pros:
Most of the ingredients are well thought out.
The company continues to grow and expand, now into CBD.
The prices are lower than much of the competition.
Sexual health products are abundant if that's what you're looking to buy.
Irwin Naturals' consumer complaints are nearly non-existent.
Cons:
Not all ingredients are worth the time.
Some formulas will not contain enough of the active ingredients to be effective – based on amounts used in research.
There's a big push for CBD, but the research into health benefits and proper dosage is lacking.
An Irwin Naturals lawsuit filed by Orange County District Attorney for unfair business practices was settled out of court.
What Users Are Saying
What Users Are Saying
"I've been ordering from Irwin Naturals for quite some time now and am very satisfied with the products I order and the service, always prompt delivery."
"Difficult to navigate, products should be organized better."
"Product information is well presented. Availability and shipping is timely. Love the periodic discounts!"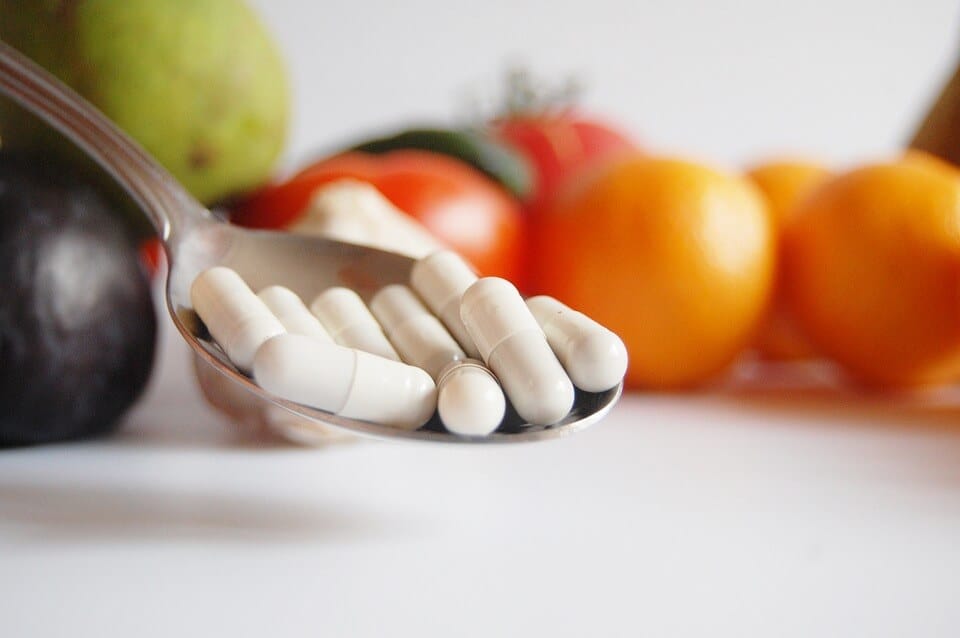 Bottom Line
Bottom Line on Irwin Naturals
When we look at everything we found about Irwin Naturals, overall, it is a good find. The supplements are natural, the prices are reasonable, and there are no huge claims that science can't back up. We're not 100% in support of all the supplements or ingredients, but we'd be surprised to find that.
If you're looking for weight loss and you want some help along the way, we love the idea of a weight-loss app with a personal touch.
Among the best weight-loss apps we've found is Noom. The app works with you to personalize a plan that works with you and your life. The plans include human coaching, expert articles and resources, food and exercise logging, and more.
To give Noom a try, Dietspotlight readers can access a free trial offer.
Learn More About Noom »