WonderSlim Review

- 17 Things You Need to Know
We've heard a lot of buzz about the "wonderful results" from Wonderslim, so we decided to check it out for ourselves. We took a look at the ingredients, side effects, clinical research, and customer-service behind this meal replacement system. We also raked through hundreds of user experiences. That information was then condensed and summarized to give you the bottom line.
WonderSlim can be purchased through their Official Site.
Overview
What is WonderSlim?
WonderSlim has a wide range of products to assist in weight loss. These are advanced nutritional products that are specially formulated to aid in weight loss and, at the same time, provide essential nutrition. Their parent company, Diet Direct Inc, earned an "A+" with the BBB. But, we're a little skeptical about that rating because there've been no customer reviews or complaints. The BBB weighs heavily on complaints to offer a rating. Without any information how can they grant an "A+"?
They maintain high standards and ensure that their products taste well and are effective.
These products are manufactured at an FDA-inspected and approved facility in the USA. They have experts in all the relevant fields to help come up with the best combination of products to assist all kinds of requirements of their customers.
The makers of WonderSlim ensure no-nonsense diets plans and also guarantee satisfaction. According to the product claims, these are delicious meals that come with easy to follow plans, especially for men and women, which are highly nutritious and effective.
Here is what some of the research has to say about weight-loss supplements in general:
The Malaysian Journal of Medical Sciences: Although dietary supplements are popular, there is a lack of regulation and research into these kinds of products' effectiveness.
Journal of Obesity: There is little clinical evidence to support the use of dietary supplements for weight loss.
American Family Physician: According to one study, "Because of insufficient or conflicting evidence regarding the efficacy of conjugated linoleic acid, ginseng, glucomannan, green tea, hydroxycitric acid, L-carnitine, psyllium, pyruvate, and St. John's wort in weight loss, physicians should caution patients about the use of these supplements and closely monitor those who choose to use these products."
WonderSlim Contact Information
You can reach the WonderSlim customer service team by phone.
Address: Diet Direct Inc 3200 Corporate Drive, Suite B Wilmington, NC 28405
Phone: (800) 567-3438
Hours: Monday through Friday 9 AM to 5 PM, ET
Email: hello@dietdirect.com

WonderSlim Competitors
How Did WonderSlim Start?
The WonderSlim diet program began in 2001 with the main aim being to provide the most delicious, high-protein, low-calorie way for people to successfully manage their weight.
WonderSlim products and the WonderSlim diet plan have been around for over 16 years. They are associated with Diet Direct and have helped thousands of people on their successful weight management journey.
WonderSlim ensures consumer satisfaction on all purchases, as they understand that losing weight is a very important personal decision.
Diet Direct is a larger firm that has several weight loss products under its belt. Diet Direct has other brands like WonderFit, WonderVites, Bariatric Choice, PRO POP, FAST BOOST™, and Snackergy.
Scroll below for one of the best products we've seen over the last year.
Claims
WonderSlim Claims
WonderSlim makes the following claims for their products:
Satisfaction Guarantee on all purchases of their products.
Nutritious meals that are also delicious.
Meal plans that are easy to follow for both Women and Men.
WonderSlim Diet Plan users are able to lose weight without strenuous physical exercises.
The WonderSlim meal plan users have many diet options to choose from.
The users are not restricted to WonderSlim products only.
All the WonderSlim Products are very effective and add nutritional value to the user's diet.
The WonderSlim diet is very effective and the ingredients for them come from natural ingredients.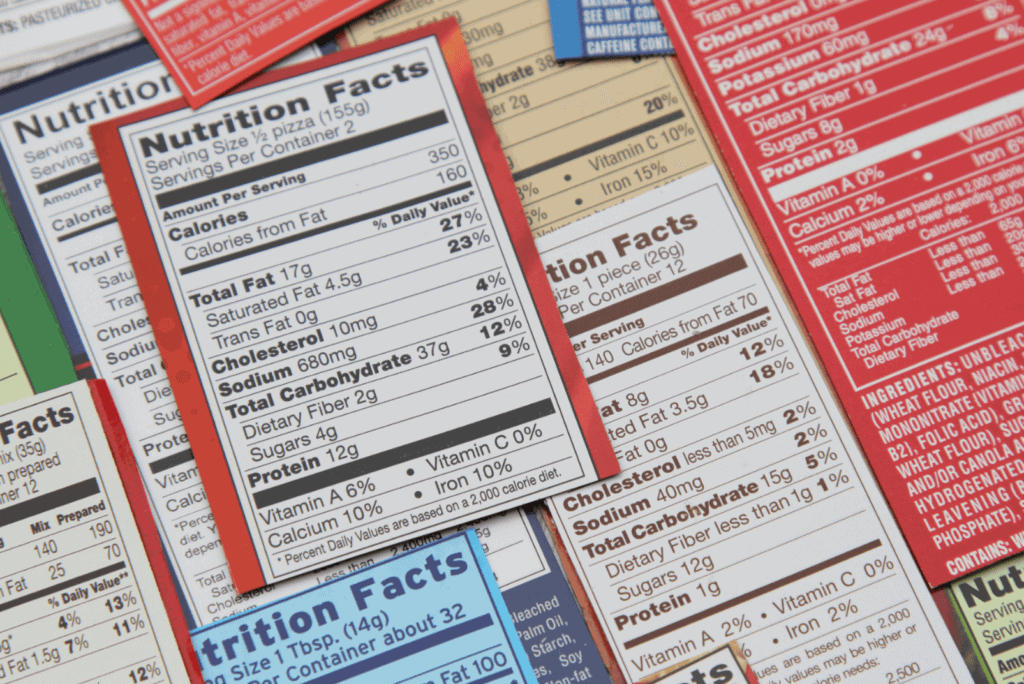 Ingredients
WonderSlim Ingredients
WonderSlim's main ingredients are mentioned here:
Calcium Caseinate (From Milk)
Fructose
Resistant Maltodextrin (Dietary Fiber)
Natural and Artificial Flavors
Corn Syrup Solids
Sunflower Oil
Magnesium Phosphate
Potassium Bicarbonate
Guar Gum
Modified Cornstarch
Salt
Soy Lecithin
Sucralose
Vitamin C
Carrageenan
Folic Acid
Artificial sweeteners like Sucralose (may be present in some shakes)
Does WonderSlim Diet Work?
There are several WonderSlim products in stores that have proven results for real people trying to lose weight.
They have easy ready-to-eat meals, and several customer testimonials online to help understand what other consumers think about it.
However, there are some concerns about the lack of professional research. There is no mention of negative side effects for the WonderSlim meal plan or WonderSlim weight loss programs, and the general consensus among dieters is great.
Although the WonderSlim weight loss program is effective, whether it works or not depends mainly on the individual itself.
WonderSlim results may differ from person to person, however, the main aim of the WonderSlim diet plan is to reduce the meal portions and to decrease the calorie intake. This tends to result in weight loss over a time.
The WonderSlim diet achieves this via meal replacements and other food supplements, which are healthy and nutritious.
It is also possible to customize the WonderSlim diet kit to suit your specific requirements.
It is not necessary to exercise along with the WonderSlim diet program. However, as per the WonderSlim diet reviews, it is more effective with regular exercise and moderate exercise for weight-loss and overall health.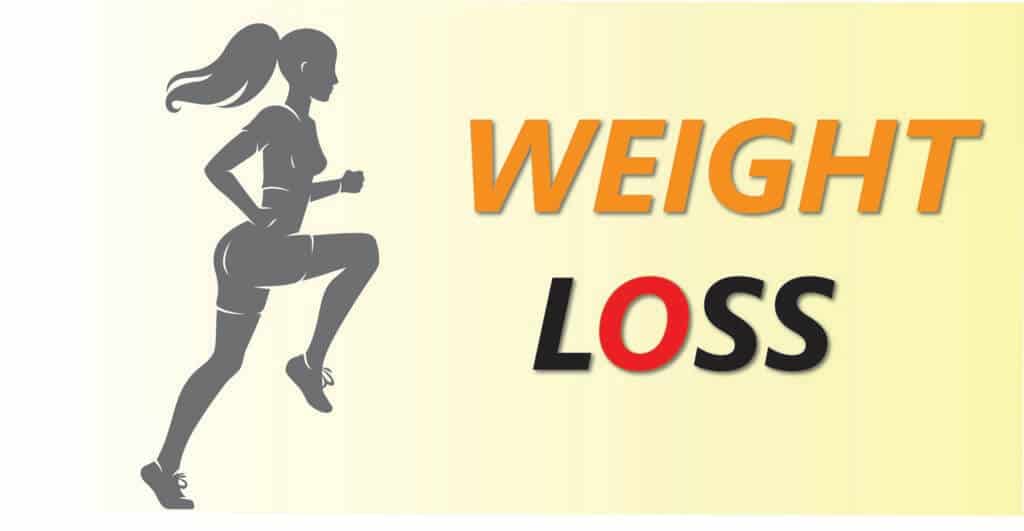 Details on WonderSlim and Weight Loss
The WonderSlim weight loss program has many popular meal replacement options that allow you to use the WonderSlim products in place of real food. They also offer supplements for additional requirements.
The WonderSlim meal plan includes many different types of products like the Diet Kits, WonderSlim Shakes, Tasty Protein Bars, healthy snacks.
There are already several success stories by many people who have used this diet successfully and lost 100 LBS to 200 LBS. It has proved to be effective for many people who want to lose just a little weight and also for those who want to lose a lot of weight.
Products Similar to WonderSlim
There here are many WonderSlim products in stores that are similar to other products:
Aminolast
Mega Red Krill Oil
Benefits & Results
WonderSlim Benefits and Results
WonderSlim results are quite good. While most of the WonderSlim products are not backed by clinical research, the ingredients in the products are supported by research.
WonderSlim generally receives positive reviews online.
There is an extensive WonderSlim community online that you connect with. The main benefits of this community include sharing thoughts, posting updates, and joining conversations with others.
The WonderSlim diet plan regulates the calorie intake and portion size, which is quite effective and a proven method to induce weight loss. It also includes a diet that involves small but frequent meals.
The WonderSlim diet is a meal replacement diet that covers almost all the meal requirements from lunch to dinner and even the snacks. It is a packaged diet food with many different products.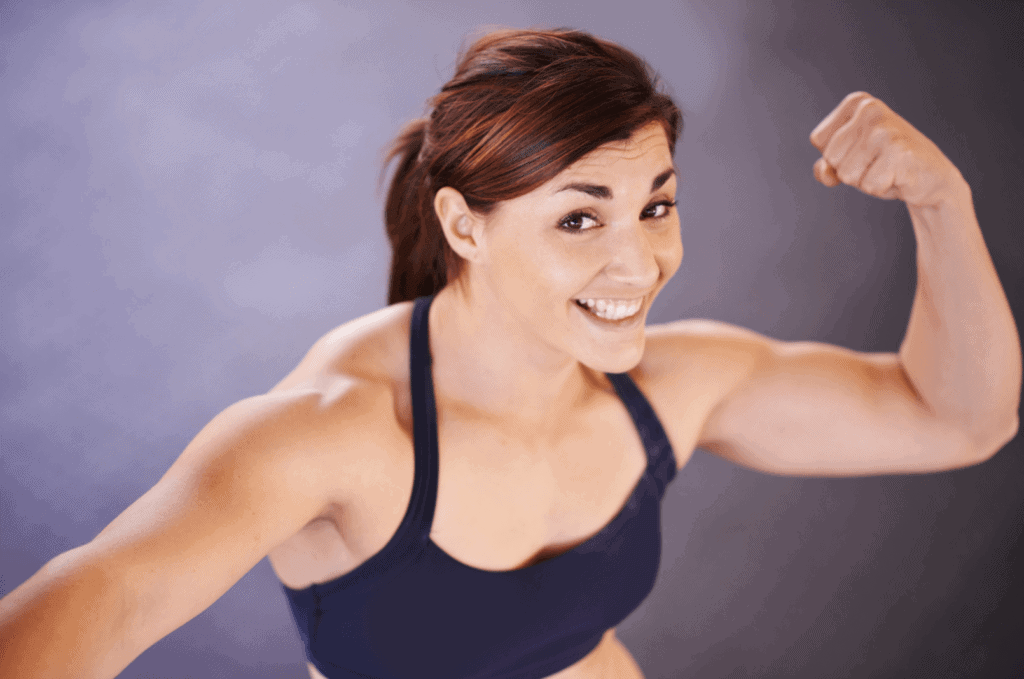 Product Line
WonderSlim Products
Consistent weight loss is possible via the various WonderSlim meal plans and products.
There are several different types of products like;  WonderSlim shakes, WonderSlim bars, etc. All of these products are an integral part of the WonderSlim diet.
Here is a list of popular WonderSlim Products:
WonderSlim Meal Replacement Nutrition Bar Rich Chocolate Caramel
WonderSlim Meal Replacement Nutrition Bar Rich Chocolate Nutty Almond
WonderSlim Meal Replacement Nutrition Crispy Fudge & Graham
Fluffy Pancake Mix
Protein Cereal Berries & Chocolate Crunch
Apple & Cinnamon Oatmeal
Protein Cereal Cinnamon Crunch
Meal Replacement Pudding/Shake Chocolate
Meal Replacement Pudding/Shake Strawberry Cream
Meal Replacement Pudding/Shake CocoMint Cream
Directions
How to Use WonderSlim
There are many questions like, "Does WonderSlim diet work? What are the WonderSlim results? What are WonderSlim reviews?"
WonderSlim offers three basic Weight Loss Plans, as mentioned here:
The WonderSlim Basic Plan that includes four portion meals per day
The WonderSlim Core Plan that consists of 5 WonderSlim meals a day.
The WonderSlim Premium Plan with 7 WonderSlim meals a day. It also includes WonderSlim dessert options.
In addition to the meal replacements, dieters will receive:
Multi-Vitamins
EFA Softgels
Shopping List
Food Diary
Blender Bottle
Product Warnings
WonderSlim Product Warnings
There are no WonderSlim product warnings at the moment.
WonderSlim Online Community
All WonderSlim user have access to the online community section, which can help you reach your goals and also help with the diet plan.
They also have a meal planner which is the perfect solution for anyone following a WonderSlim Diet Plan.
All one needs to do is to simply choose a meal plan and log what they eat on a daily basis. The tool keeps track of the diet plan, and also monitors the diet log.
The WonderSlim diet online log also keeps track of the water consumption. The tool also allows to create and share recipes and log the exercise activity.
WonderSlim Reviews
The WonderSlim meal plan is an effective plan and has been implemented by many people already. There are mainly good reviews which suggest that it tastes great.
The fact that there are many different flavors to choose from makes it easy for the users to select the one they like.
The users are also satisfied with how WonderSlim products get delivered to their doorstep on time, every time. The fact that it is very easy to order the WonderSlim products online also an added advantage.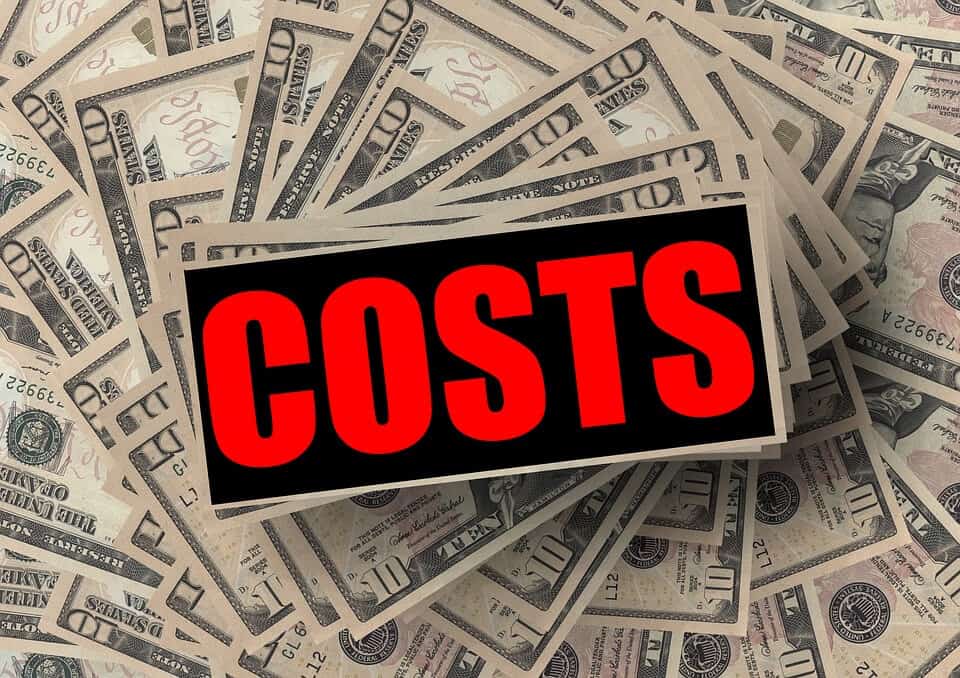 Cost
WonderSlim Cost
The WonderSlim program is quite affordable and the price listed on their website for the three programs goes like this:
Basic Plan costs $1.85 per meal
Core Plan costs $1.75 per meal
Premium Plan costs $1.64 per meal
In addition to this, there are other products that can also be purchased separately such as shakes, bars, soups, etc.
Where to Buy
Where to Buy WonderSlim
Losing weight with WonderSlim is very simple, and the products are available online from several eCommerce websites.
WonderSlim is available from their own website and outlets such as Walmart.
Any WonderSlim Lawsuits?
In 2015, Diet Direct was sued by the Environmental Research Center, Inc. because the company failed to warn consumers about the potential lead content in some of their products. A large variety of WonderSlim shake varieties were named in the suit.
WonderSlim Alternatives
Medifast is a diet that is very popular. It is quite similar to WonderSlim with bars, desserts, shakes, and lite entrees.
The WonderSlim vs Medifast battle has heated up with recent price drops. They have recently retooled their diet line up to make it affordable by all and hence it is no longer more expensive than WonderSlim, either.
There is another diet plan called the Ideal Shape diet which is similar to WonderSlim, although it is a bit limited in terms of product options. On the other hand, this diet plan happens to be cheaper than WonderSlim.
The cost range of Ideal Shape ranges from about $2.50 to $4 per day. The shakes are gluten-free and also kosher certified. Ideal Shape shakes contain a unique potato protein that helps prevent hunger cravings and keeps one full for a longer time.
The other diet by the name HMR Diet is not very well known but has been around for a very long time. The diet was used mainly in hospitals and weight loss clinics to lose weight fast when it was required. However, they've also made their diet available to people at home.
The HMR diet consists of weight loss shakes and entrees that are low in calories.
It is advisable to consume 1 to 2 servings of fruit and veggies per day in conjunction with the HMR diet.
The great thing about this diet is that it is very simple to implement. To start the diet, all you need to do is order a 3 weeks starter kit.
What Users Are Saying
What Users Are Saying
"I've been on Optavia and love the program. Now that I am in maintenance I wanted to branch out some of my food options and decided to try this product and I LOVE IT! Nice to have a bit of variety and still maintain the weight loss."
"These bars are a delicious and easy way to increase daily protein intake."
"Good nutrition but didn't care much for the flavor. Kind of chalky."
Bottom Line
The Bottom Line on WonderSlim
So now, what do we have to say about this one? We were excited to write about Wonderslim because of their realistic results and the benefit of a low-calorie diet. We like the ease of ready-to-eat meals and the customer testimonials online, but without research proving that it performs better than more affordable options, we don't feel comfortable recommending this as a weight-loss product. We're also concerned about the poor taste and texture that many dieters complained about and the high cost.
When you finally get tired of the merry-go-round that is yo-yo dieting, there's a program available that's clinically proven to help get you on track and keep you there for the long haul.
Among the best weight-loss apps we've seen this year is Noom. This app isn't like all the others on the market. It is clinically proven, designed by doctors, and maintained by nutritionists. Did we mention that it's clinically proven to help you lose weight and keep it off?
You can learn more about Noom today and take part in the free trial offer available to Dietspotlight readers.
Learn More About Noom »