Animal Pak Review

- 17 Things You Need to Know
Why is it that so few diet products are backed by science? We took a look at Animal Pak to see if it was one of the good ones. We dug into the ingredients, side effects, customer service and clinical research. Then, we read through hundreds of reviews to see what users think. Finally, we condensed it all to give you the bottom line.
Animal Pak can be purchased through their Official Site.
Overview
What is Animal Pak?
To start, Animal Pak is a multivitamin system designed for athletes. Most of the ingredients are similar to other products in the same category, but there is an amino acid complex, performance complex, antioxidant complex and digestive enzyme complex.
Other ingredients include:
Vitamin A
Thiamin
Vitamin C
Chromium
Grape seed extract
Vitamin D
Animal Pak is claimed to help build muscle and increase energy while providing all the nutrients you need. As nice as the claims sound – we just want to know if it works.
Animal Pak comes in a variety of flavors, including Cherry Berry, Green Apple, and Orange.
Animal Pak Competitors
How Did Animal Pak Start?
Created by Universal Nutrition, an American company specializing in sports nutrition, Animal Pak was introduced to the fitness market in August 1983. The supplement was considered the multivitamin supplement of the year from 2005 to 2010 by BodyBuilding.com.
The product is said to be developed to complement the diet of athletes and bodybuilders. Universal Nutrition has said that it increased the efficiency of Animal Pak by introducing it in powder form.
Scroll below for one of the best products we've seen over the last year.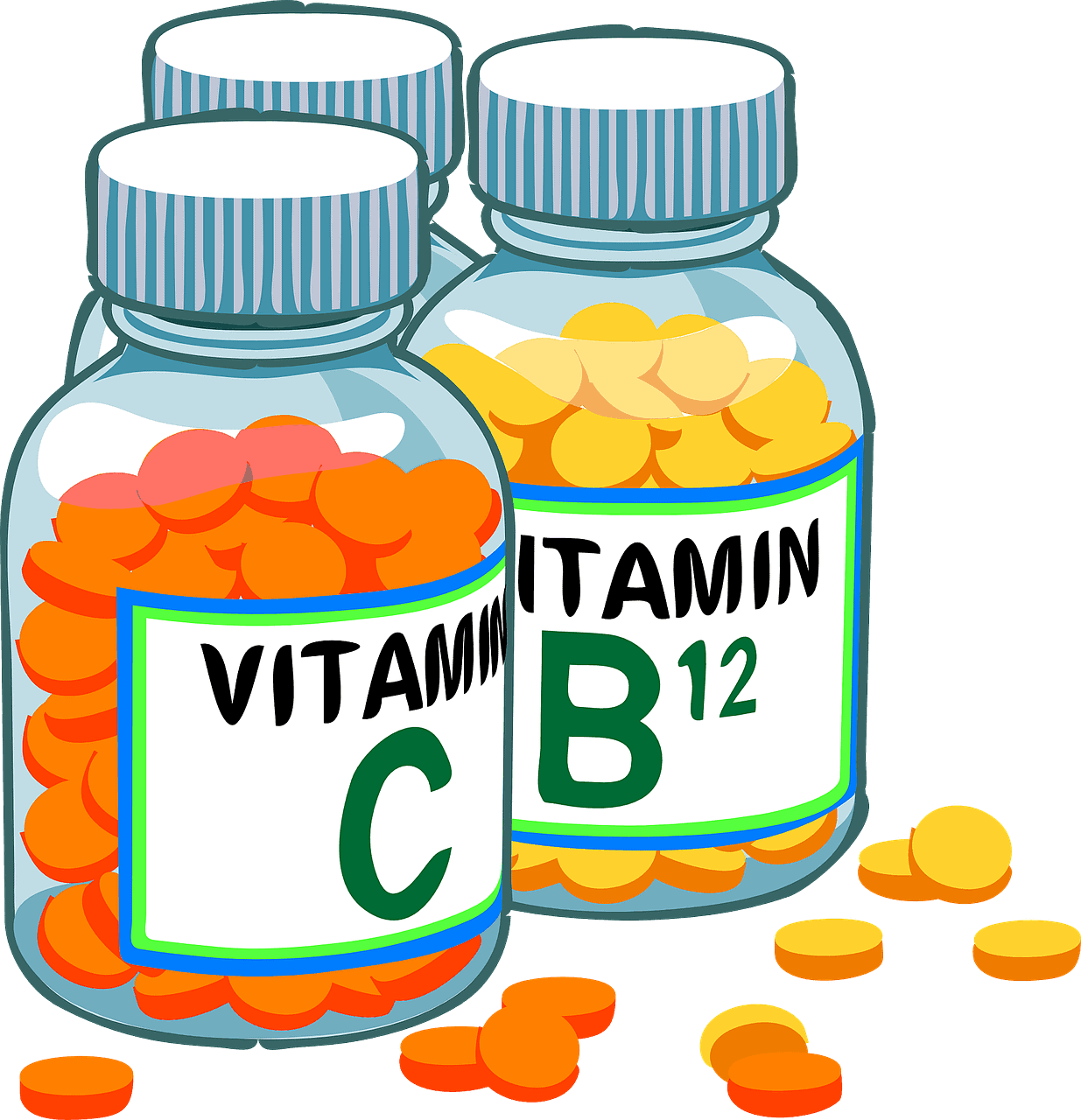 Claims
Animal Pak Claims
Now is as good of a time than any to go over some of the claims being made by the manufacturer. Animal Pak claims that it contains Essential Amino Acids. The amino acids represent the unitary form of the protein, it is composed of chains of amino acids that needs to decompose to later absorb.
Animal Pak also claims:
To build muscle
Help recovery
Increase strength
Increase energy
According to National Institutes of Health, chromium is well-researched for a variety of benefits – so we like that. Unfortunately, there is no science backing this formula, so it's impossible to tell whether the product lives up to the claims.
Ingredients
Animal Pak Ingredients
Animal Pak's list of ingredients spans farther than the sun and back. We grabbed some of the most important ingredients and components shown in research and compiled a short list of each – with any science that may back it or shoot it down.
Amino Acids
20% of the body is made up of protein. Amino acids are the building blocks of this protein. Amino acids are the links that form the chains that are proteins. For this reason, and given the protein composition of the muscle, they are very relevant for those who are training or bodybuilding.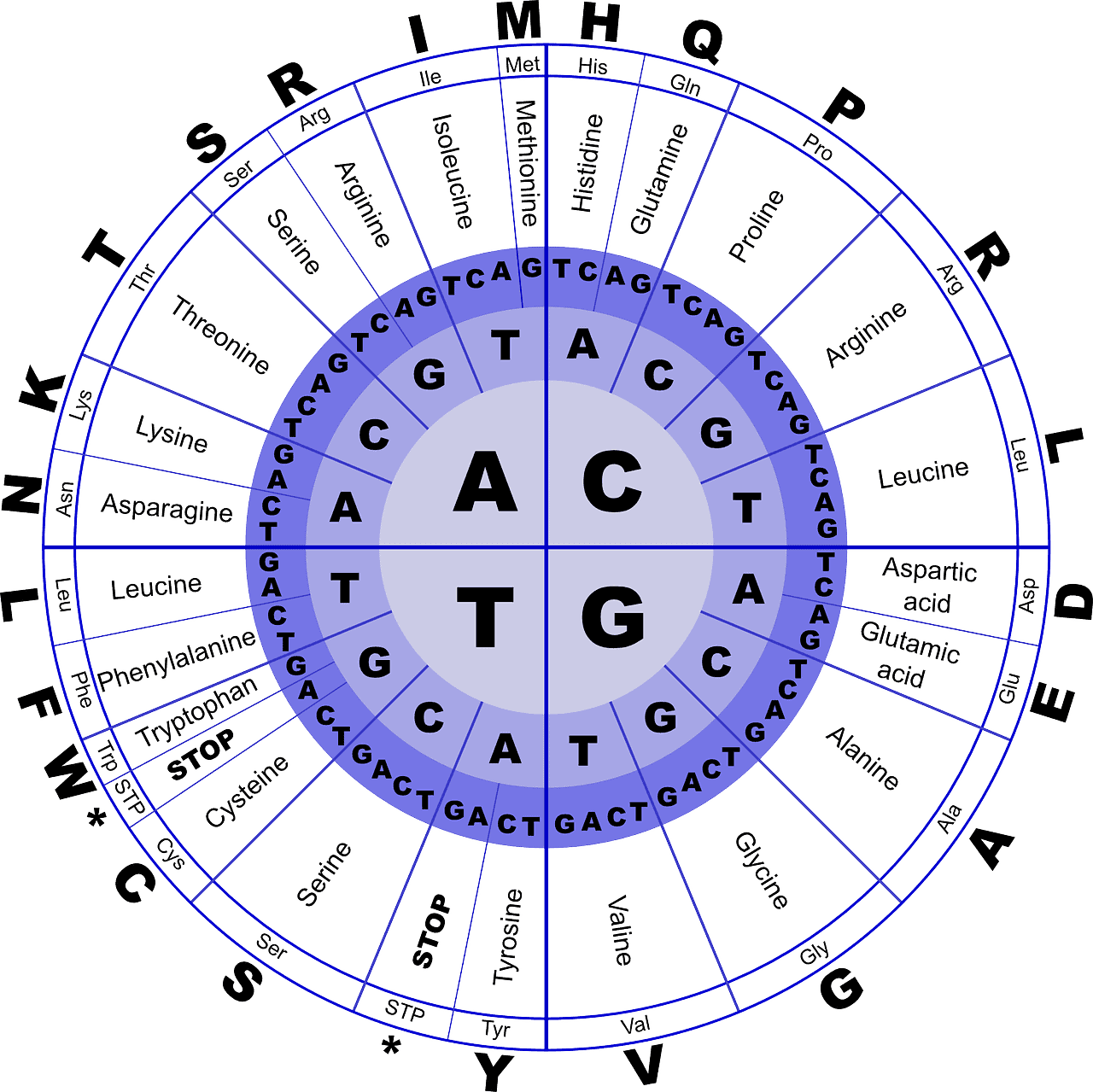 L-arginine is one of the amino acids. It's important for the body to build protein and to create muscle, according to the journal Amino Acids.
Grape Seed Extract
According to NCCIH, Grape seed extract may have some heart benefits, but there are a "few well-controlled studies of people using grape seed extract for health conditions."
The Journal of the American Dietetic Association wrote that, "based on the currently available literature, grape seed extract appears to significantly lower heart rate, with no effect on lipid or CRP levels. Larger randomized, double-blinded trials evaluating different dosages of grape seed extract and for longer follow-up durations are needed."
Chromium
Here is an ingredient that we know has some science backing it. Chromium regulates weight loss, muscle gain, heart health, and many others.
Chromium is considered an essential trace element because very small amounts of this ingredient is important for human health.
Vitamins A and D
These two vitamins are considered together because they share a fundamental action in bone protection. Good bone health requires a good contribution from both ingredients. The more muscle you put on, the more important that your bone supports it.
Ginseng
Ginseng comes from a perennial plant included in many herbal teas, energy drinks and herbal supplements.
Unfortunately, without scientific evidence on the formula, we can't tell for sure whether this product will deliver on it's claims.
Does Animal Pak Work?
In the product, there is the presence of two types of amino acids (a part of the proteins, which are responsible for building and repairing muscles). Taking a branched-chain amino acid supplement can improve stamina and increase the number of fats that the body burns while performing a physical exercise.
In addition, branched-chain amino acids or BCAAs, are known to contribute to muscle mass gain, contribute to post-workout muscle recovery, control fatigue, and improve immunity.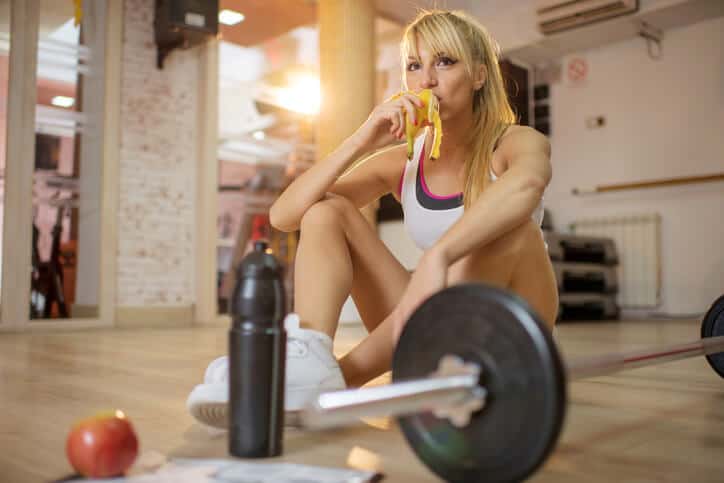 Animal Pak contains herbal ingredients like Marian thistle, ginseng and inositol (vitamin B complex). Animal Pak still contains antioxidants like lycopene and Alpha Lipoic Acid (ALA). Antioxidant substances present in Animal Pak protect the body against damage caused by free radicals.
These free radicals are produced when the body undergoes stressful situations, as in the case of physical training. Animal Pak offers the consumer a complex of digestive enzymes that work in the digestive system.
According to reviews, some customers haven't been experiencing the results they want – which makes us even more disappointed that there isn't any scientific evidence behind the formula.
Benefits & Results
Animal Pak Benefits and Results
There are a ton of published benefits surrounding vitamins, minerals, fruit extracts, chromium, ginseng and more – the issue is the combination. The manufacturer should utilize their ingredients perfectly and present the world with research behind its formula. In this case…well that isn't the case…
The University of Maryland Medical Center says that this ingredient has positive benefits on:
Heart health
Mental health
Erectile dysfunction
And many more…
It's important to point out that the information we found on these ingredients isn't linked in any way to this product or its formula.
Details on Animal Pak And Weight Loss
Animal Pak is a multivitamin claimed to have the most advanced ingredients that bodybuilders need to get the most out of workouts.
Each Pak contains more than 50 key ingredients, in addition to a combination of mineral complexes, performance enhancers, vitamins, L-arginine, lipotropic agents, digestive enzymes and excellent energetics. All these components are said to be added to support a bodybuilder and aid muscle gains.
Due to increased calorie cut down, athletes need higher nutrients that cause them to lose weight, but the supplement isn't designed for fat or weight loss.
Can Animal Pak Make You Fat?
Each serving of Animal Pak contains 5 grams of carbohydrates (2 g of dietary fiber) and 5 grams of protein. So, the calories from Animal Pak are not enough to make a person fat unless he or she extrapolates his diet and consumes more calories throughout the day than the body needs to maintain its metabolism.
Those who practice physical activity regularly do not have to worry about gaining weight during supplementation, but those who are sedentary or not on time may see an increase in the scales if they take too much multivitamin.
Directions
How to Take Animal Pak
Following the Animal Pak instructions is key if you want results. While this is something that seems obvious, a problem that often occurs with supplements is that they are not used correctly.
Universal Nutrition suggests that one pack should be taken in the pre-workout meal. Taking one pack of this supplement about 30 minutes after the meal closest to the workout should to the trick, although the packaging shows that athletes can take up to two packs – but it's not necessary.
Side Effects
Potential Animal Pak Side Effects
Every supplement has a chance for a negative reaction, so we dove straight into the side effects of Animal Pak. With so many ingredients, the chances of running into an adverse reaction increases. "Even vitamins are not without risk. Vitamin A and D are fat soluble, therefore they can stick around in our bodies if we consume too much, rather than being excreted in the urine like some other vitamins. This can result in a number of adverse effects, most often [gastrointestinal] GI symptoms," shares Anthony Dugarte, MD.
Vitamin A
According to the National Institutes of Health, although vitamin A has some benefits, it can cause several unwanted side effects as well. These include:
Bleeding from gums or sore mouth
Confusion or unusual excitement
Diarrhea
Dizziness
Double vision
Headache
Vomiting
Thiamine
Thiamine (or vitamin B1) is found in foods like cereals, whole grains, meat, nuts, beans, and peas.
Chest pain
Shortness of breath
Nausea
Sweating
Mild rash
Grape Seed Extract
Although grape seed is thought to be relatively safe, it can cause side effects such as:
L-Arginine
The Journal of Sexual Medicine says that this amino acid is often used for erectile dysfunction.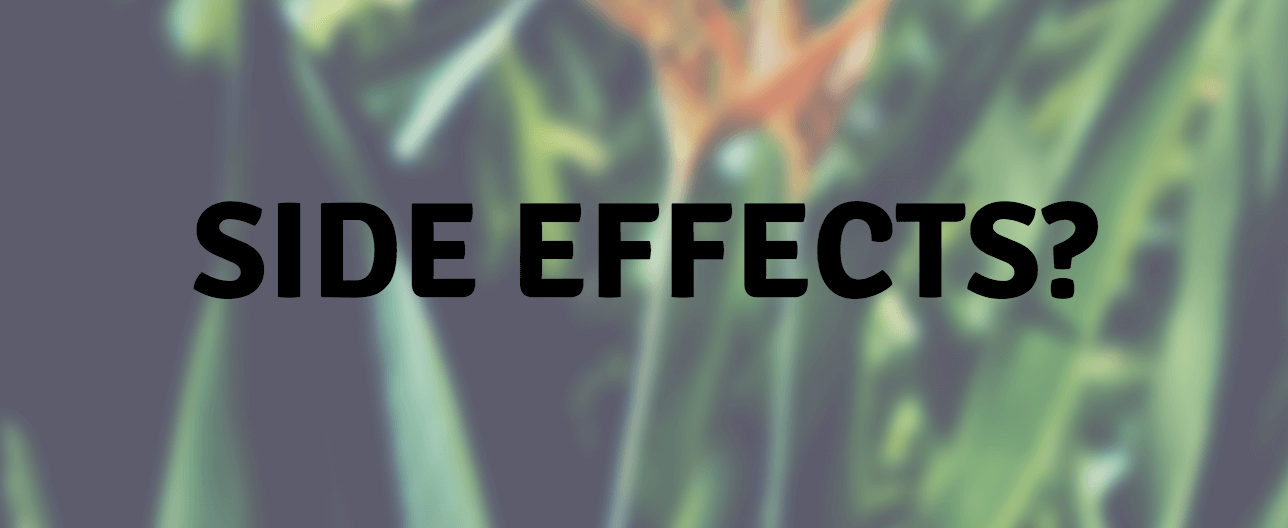 Side effects of this ingredient may include:
Nausea
Diarrhea
Abdominal pain
Bloating
Gout
Airway inflammation
Product Warnings
Animal Pak Product Warnings
First off, this supplement is not suitable for those who just want to lose weight, since its main function is to aid muscle growth and performance.
To be 100% safe about health when it comes to choosing a supplement to help muscle gains, it is best to talk to a doctor. Only a physician will be able to evaluate the physical condition of an athlete and to assure with certainty that Animal Pak safe for them.
The consumption of the supplement is prohibited for women who are pregnant or in the process of breastfeeding their children. Some unpleasant consequences that the use of the product can bring are headaches, pains in the stomach and allergic reactions.
Lawsuits
Any Animal Pak Lawsuits?
We love to see companies free from lawsuits with squeaky clean reputations – but unfortunately, that's not always the case.  A state judgment was released in December 2016 in which the state government approved a settlement for a lawsuit filed in March 2016, Top Class Actions reports.
According to Truth In Advertising, the lawsuit claimed that Animal Pak (made by Universal Nutrition) is claiming that the products are made in the US – but they contain foreign ingredients.
Because of the suit, the company removed labels "proudly made in the US" and the court ordered the firm to refund up to $20 to customers who purchased the product.
"According to the settlement agreement, class members with proof of purchase may receive a refund of up to $20. If the total payments to class members amount to less than $125,000, the amount left in the settlement fund will be distributed to a charitable organization.
In addition, the company confirmed that it has removed "Made Proudly in the USA" claims from the product labels."
Animal Pak Cost
The price is variable from one country to another. The price on the official website is listed as $30.95 for 22 servings. There are promotions out there, and the company does offer a 100% money-back guarantee – which is something positive.
Price
Where to Buy Animal Pak
Several purchasing modes can be used to purchase Animal Pak such as their official website, retail stores, online stores, and company sales partners. Many bodybuilding websites also sell products of Universal Nutrition.
Bodybuilding.com
Vitamin Shoppe
Allstarhealth.com
Amazon
Promotional Offers
Numerous packages and offers are typically offered either by Universal Nutrition or Bodybuilding websites such as bodybuilding.com. These are usually based on "buy one get one free" type of deals. Other products are generally sold at some type of discount, on-and-off, throughout the year.
Where to Buy
Animal Pak Complaints
Several issues related to Animal Pak are reported by different bodybuilders. The most common issue experienced is the Animal Pak packaging. The product is packed in pills form and the athlete must take around 11 pills at the same time to complete his nutritional requirement.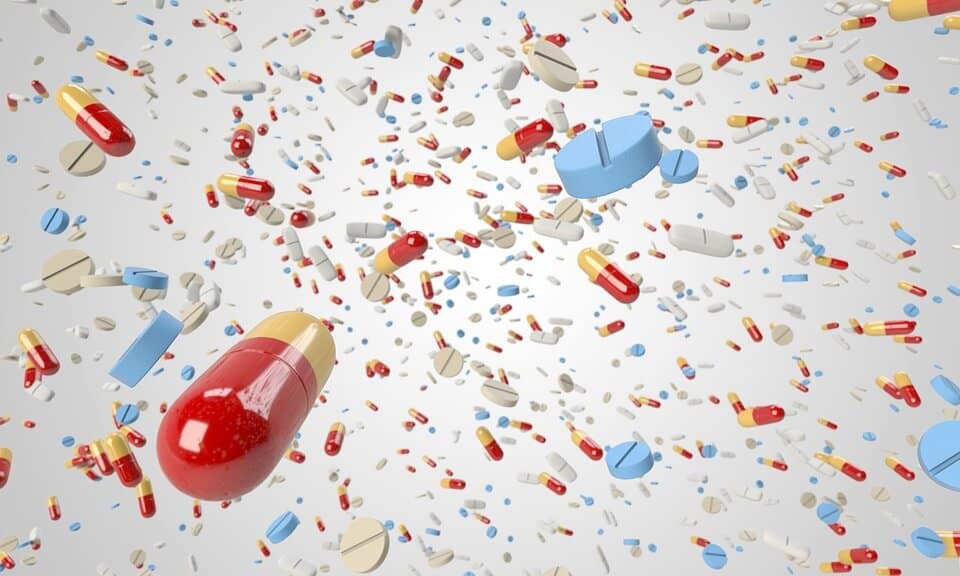 Similarly, athletes also complained that sometimes the pack has less number of pills compared to that indicated on the label.
If a supplement requires you to take so many capsules in one dose – it may be time to find a product that's easier to take.
Complaints
Animal Pak Alternatives
Whenever there's a supplement promising a ton of benefits, there are always going to be an alternative close by. With the cost being higher than some customer want to spend, potential side effects and lawsuits against the company – some dieters might want to broaden their options.
Some Animal Pak alternatives are:
C9-T11
BioCore Muscle
Muscle Milk
Ripped Muscle X
What Users Are Saying
"The Animal Pak is by far the best multi vitamin Pak around. Has been very helpful for me getting back into shape."
"Couldn't tell any difference except pee was neon."
"Good energy, good multivitamin but just too many pills to take daily."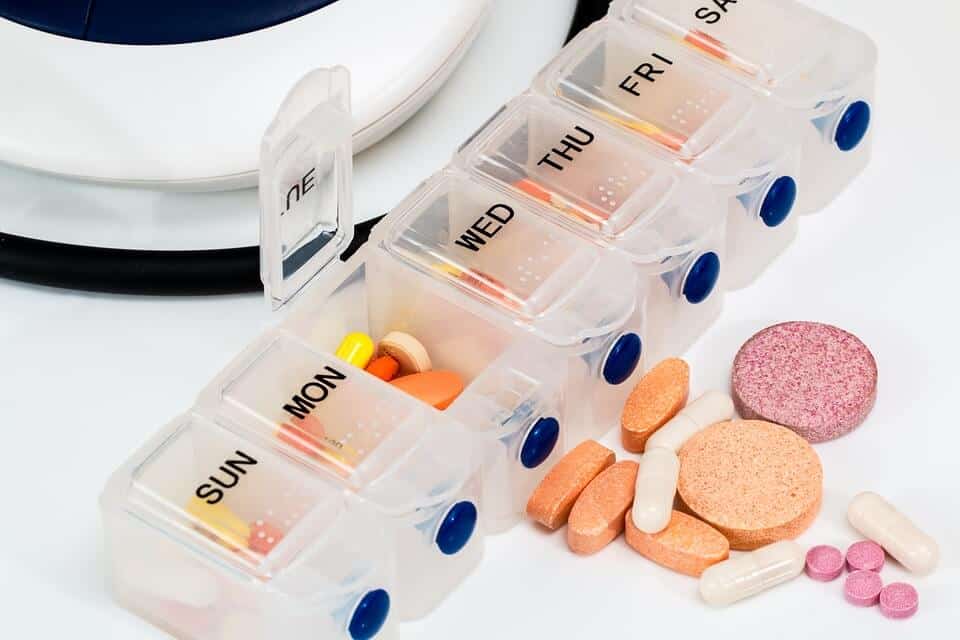 Bottom Line
The Bottom Line on Animal Pak
Are we racing out for Animal Pak multivitamins? Well, the formula is far superior to traditional vitamins, but there's a little too much in there for the average dieter. That's not to say the body won't use it for what it's designed, just not to the extent the athlete's body will.
Too expensive for some
Potential side effects
So. Many. Pills.
No research on the formula
Lawsuits, settlements, false advertising – oh my
If you are looking to add a multivitamin as support during muscle-building, that's a good idea. But, we also believe in changing up how you eat and keeping meals vibrant to promote overall health.
Among the best products we've seen this year is Noom. The app provides users with personalized meal plans, human coaching, food and exercise tracking and an extensive database of foods managed by nutritionists. You get the best of both worlds – custom journey and simple to use app.
Plus, the makers of Noom are so confident you'll see results, that they're offering a free trial, which is a great sign.
Learn More About Noom »